While many Zwifters use the platform year-round, there are others who only zwift when the weather gets bad and days grow short.
This one's for you foul-weather Zwifters who have been outside all summer. Curious what you missed? Here's a quick summary of all the big news on Zwift from April 1st through the end of September.
Ready to start your Zwift subscription? Here's how to get it done >
It all began with us burning rubber for April fools…
New Roads and Routes
Zwift has released more new roads and routes in the past few months than ever before.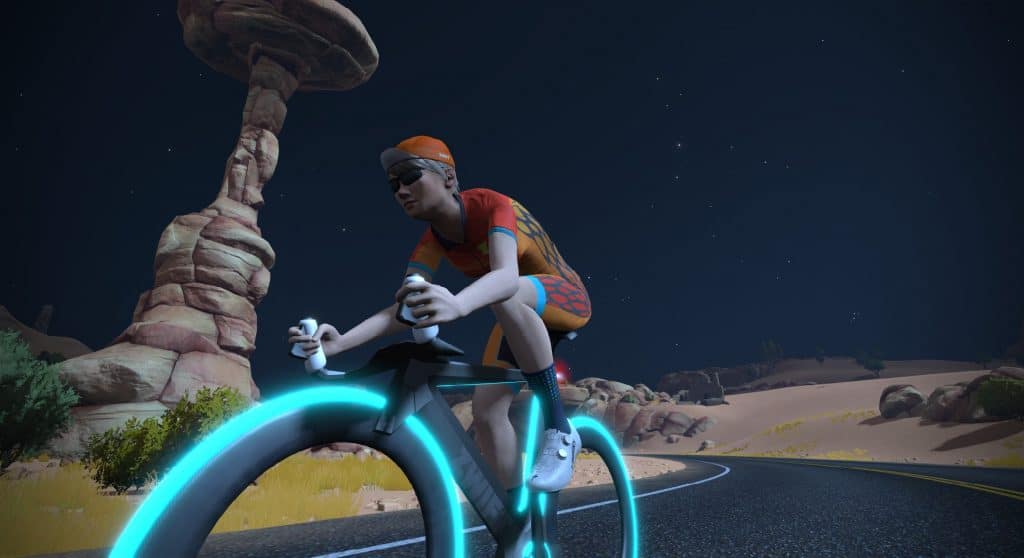 In April we welcomed the Fuego Flats Watopia Expansion, a beautiful desert-scape made for flat, fast TT efforts. This release included a handful of new Watopia routes: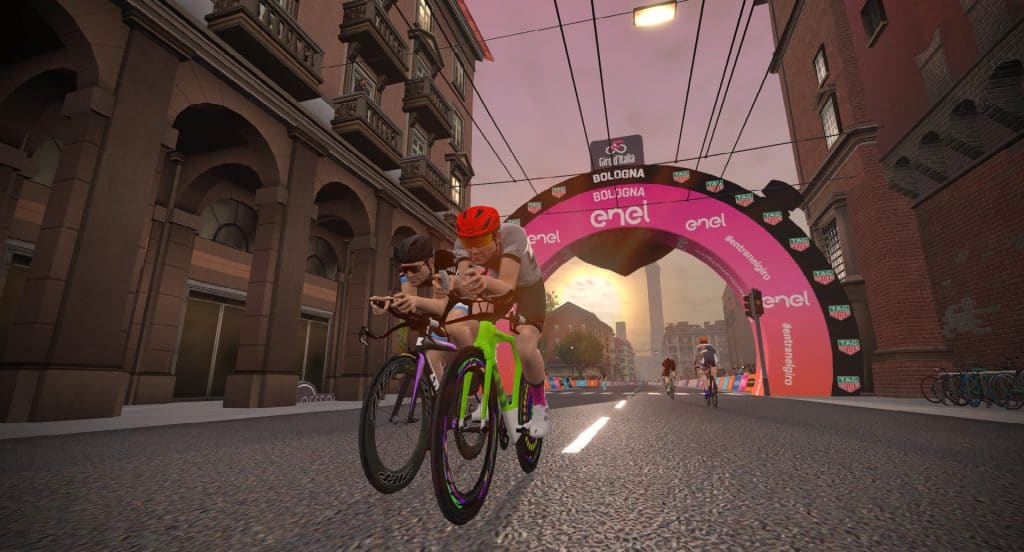 Next came May's release of the Giro d'Italia Bologna TT course, an exact replica of the prologue ridden at this year's Giro. Released on May 11th so Zwifters could ride it the same day as the pros, it's a smaller course which is only used for events (not free riding). You can learn more about the route here, and get tips for getting your best time on this short but challenging TT course.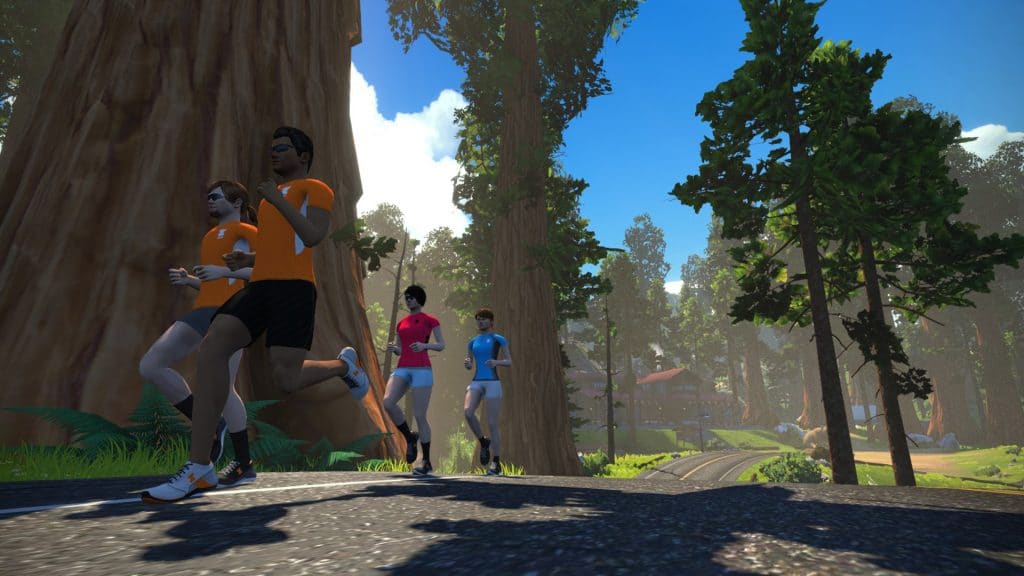 August 1st saw the release of Titan's Grove, the "National Forest" add-on to Fuego Flats. Titans Grove is a rolling course connecting to the ends of Fuego Flats, and it came with several new routes: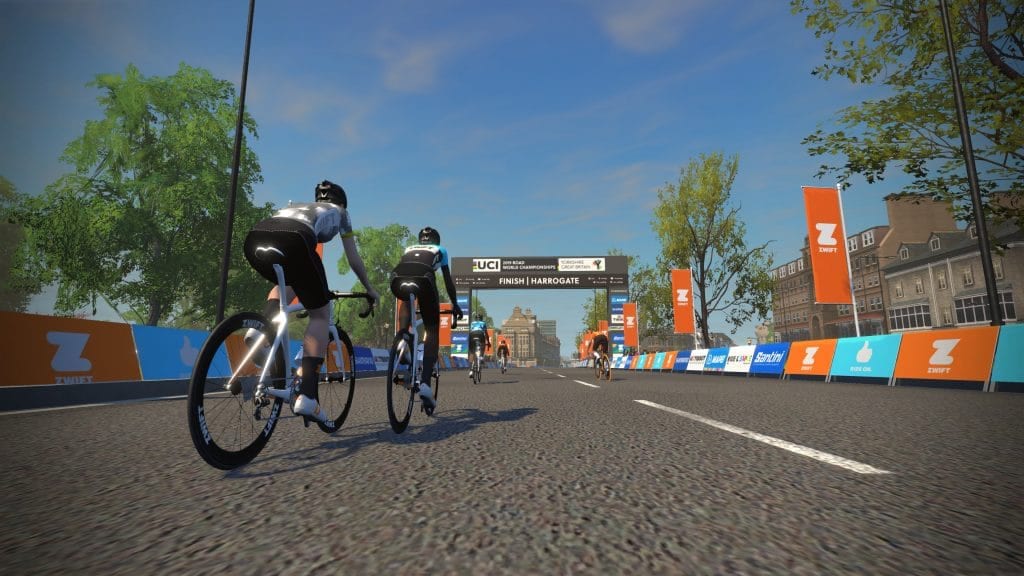 Lastly, the Yorkshire UCI route was released in early September. This replica of the finishing Harrogate circuit of the 2019 UCI Road World Championships lets us ride what the pros rode, without getting wet! Here are the five routes available in Yorkshire:
Also worth noting: we've been having some fun creating "Rebel Routes"–routes not available from within Zwift, meaning you have to manually navigate. Here's the current list of routes we've created. Try them out if you're looking for a new sort of challenge!
Looking for a complete list of Zwift routes? Check out our newly-published Master List of All Zwift Routes.
Game Updates
By our count, Zwift has released 8 game updates since April 1st. Here's the list, if you're curious what each update contained: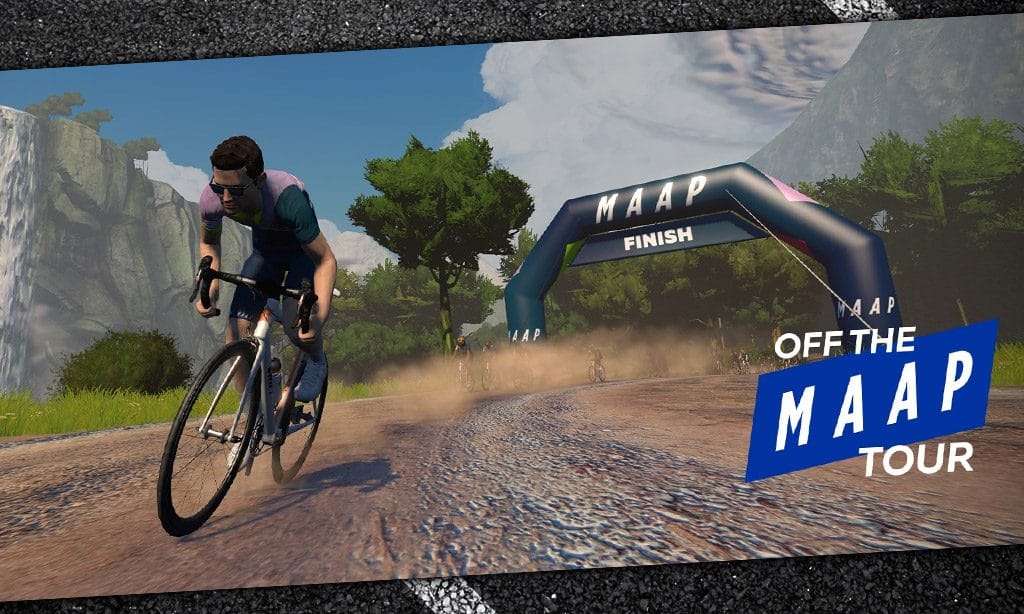 Major Events
Zwift's event organizers have kept up a steady stream of Zwift-organized events to complement the hundreds of community-organized events happening each week. If you take a look at the events calendar you'll see there is a wide variety of events available daily.
Here's a list of major Zwift events since April–click for more details:
Big News
There's been a lot happening in the world of Zwift beyond new routes, game updates, and big events. Here are some other fun bits of news you may have missed:
Catch Up with the Zwiftcast
Simon does such a great job with his Zwiftcast, helped of course by sidekicks Nathan and Shane. If you prefer to catch up on Zwift news by listening to podcasts, you can't go wrong with the Zwiftcast! Here are all the episodes since April 1st:
Lastly–make sure listen it to this Zwifter's song which won the Internet on April 15th.