It's clear many hours of research and design were poured into Zwift's new Yorkshire map. It's full of real-life points of interest, artistic touches, and nods to many things Yorkshire.
While Zwifters from Yorkshire may appreciate all this, the rest of us clearly need a little help. So we've compiled some fun facts about just a few of the key points and interesting objects Zwift has placed in the Yorkshire map.
Special thanks to Yorkshireman Simon Schofield from the Zwiftcast for helping us put together these notes.
First, the Routes
Here are the 5 Yorkshire routes Zwifters can choose from in game (click for maps and other details):
Important Points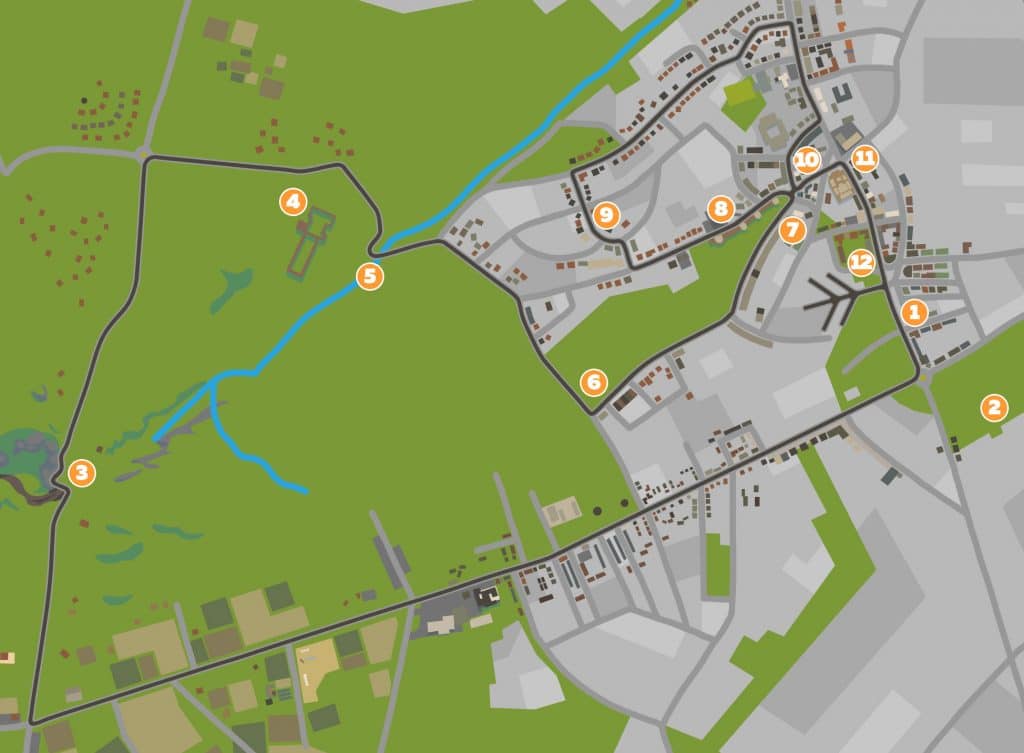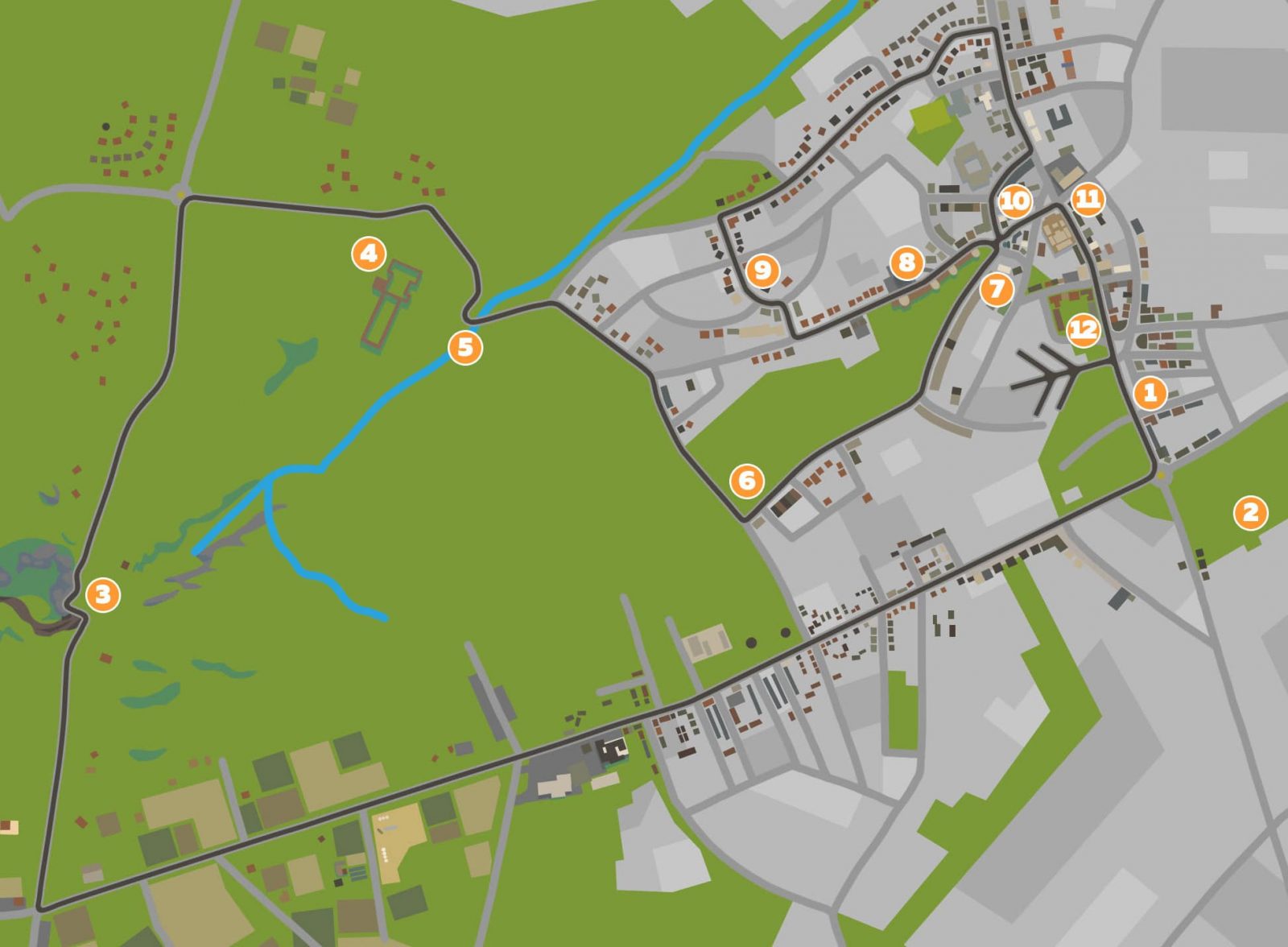 Start/Finish Banner
Tewit Well: not visible in game, but this is the location of a spa water well from which Zwift's "Tour of Tewit Well" route is named. Discovered in 1596, the well is named after the local word for peewit or lapwing, a bird common to the Stray parkland where the well is located. The current structure housing the well was the original structure enclosing the Royal Pump Room (see below). Learn more >
Pot Bank: in real life this is a twisty, narrow bridge. Zwift has retained the steep descent and curves, but widened the roads for our safety.
Fountains Abbey: actually located ~15 miles northeast, this is "one of the largest and best-preserved ruined Cistercian monasteries in England." Zwift has given a subtle nod to it here in game. Learn more >
Stone bridge over Oak Beck/Start of forward KOM: the timed KOM segment begins when you hit the stone bridge and turn a sharp left. The stream crossed here is called Oak Beck ("Beck" is used often in Yorkshire for a small river or stream). In real life, this bridge is narrow and crossing-controlled by traffic lights to be one way. But we Zwifters get to roll on through.
KOM Banner: whew! Aren't you glad that's done?
Start of reverse KOM: 1.1km with an average grade of 4%. Do you have what it takes to grab the polka dot jersey?
Duchy Estate/Millionaires' Row: this residential area is an extremely desirable piece of real estate, and one of the poshest places in the whole of England to live. Fun fact: all the land is owned by the Duke of Lancaster who is, in fact, the Queen. The main roads (Kent Road and Cornwall Road) are named for The Dukes of Kent and Cornwall, so it's all very British and aristocratic. Read more >
Sprint Banner: uphill sprints in both directions end here.
Royal Pump Room: in the 18th and 19th centuries, Harrogate made its fortune by drawing often wealthy people to come and take its waters, which had a supposedly curative effect. Known to locals as "The Pump Rooms", this is one location where these odorous, sulfurous waters emerged from the ground.
Zwift Draft House: for the 2019 UCI Worlds, Zwift collaborated with Harrogate's Cold Bath Brewing Company to create their own line of beers and hold events during worlds week.
Scotty's Cycle Shops: this is the location of the world-famous Betty's Tea Rooms, a place so popular the lines often go around the block. In game it's received a bit of a cheeky makeover.
Start/finish

Pot Bank

Fountains Abbey

Stone bridge over Oak Beck

Royal Pump Room

Zwift Draft House

Scotty's Cycle Shops
Other Sites
Purple plants: while they appear more lupine-shaped, Simon says, "The purple plants all over the course I'm almost sure are a nod to the amazing rhododendrons that you see especially in the Pine Woods in Harrogate. The course as it progresses up Valley Drive, Harlow Moor Drive and then the right turn towards Duchy go through the Pine Woods. They are spectacular in early spring and have that characteristic colour."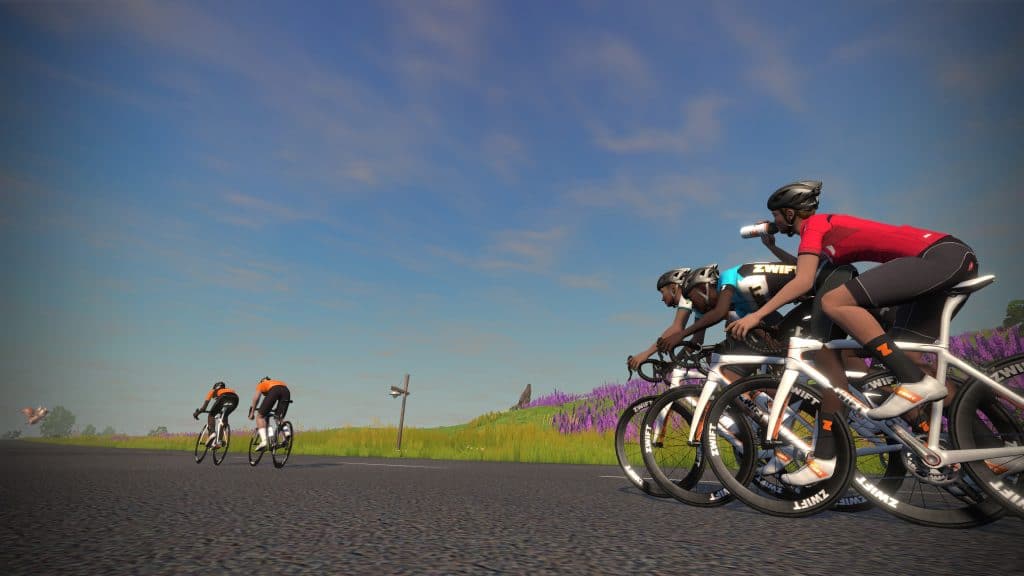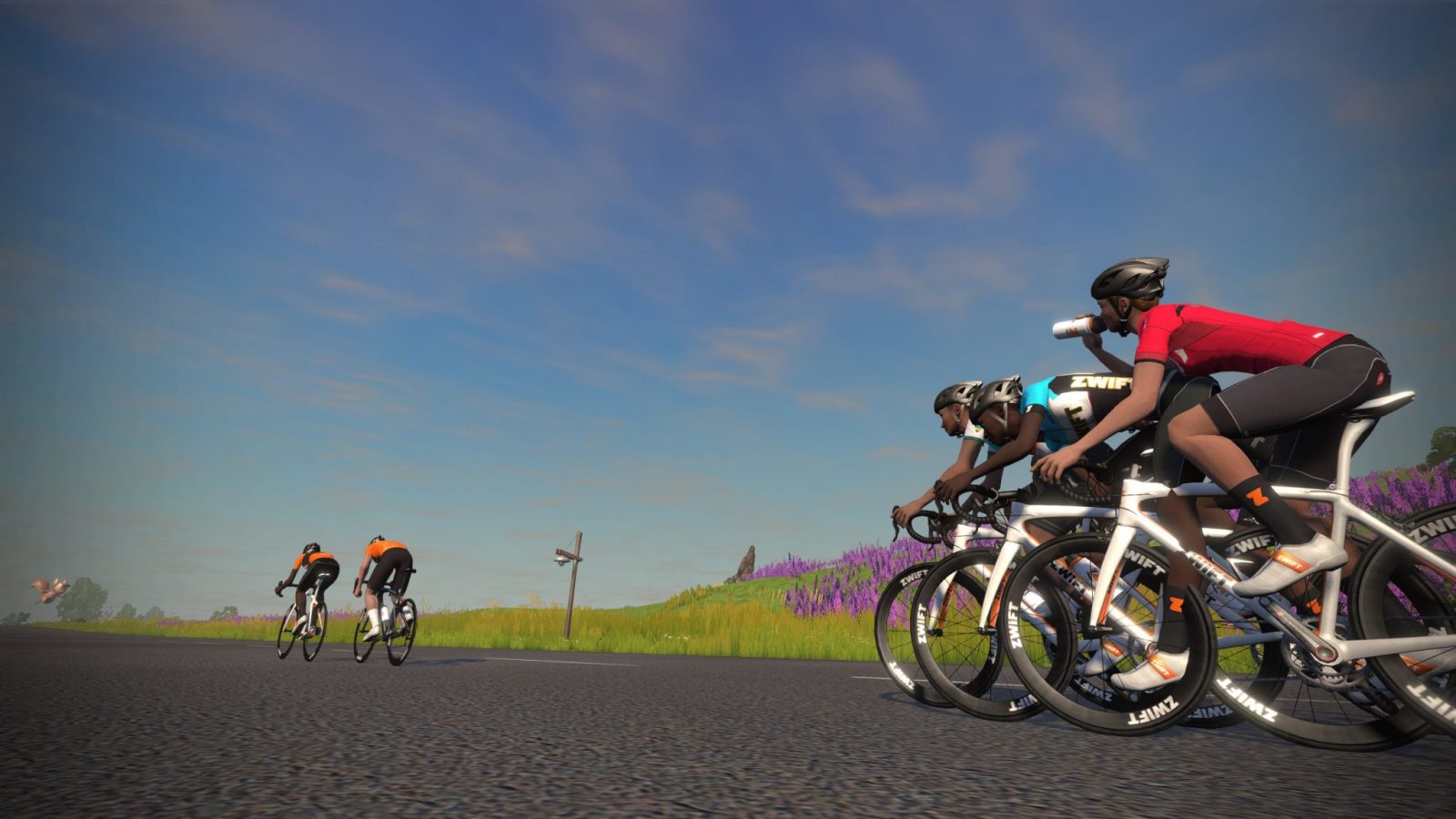 Garden Gnomes: an odd English tradition. See if you can spot them on Otley Road!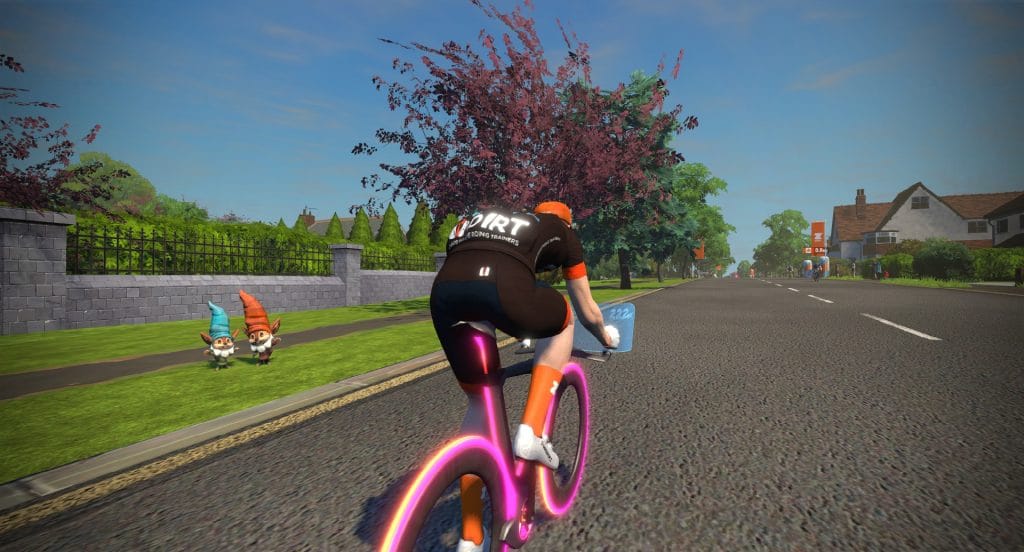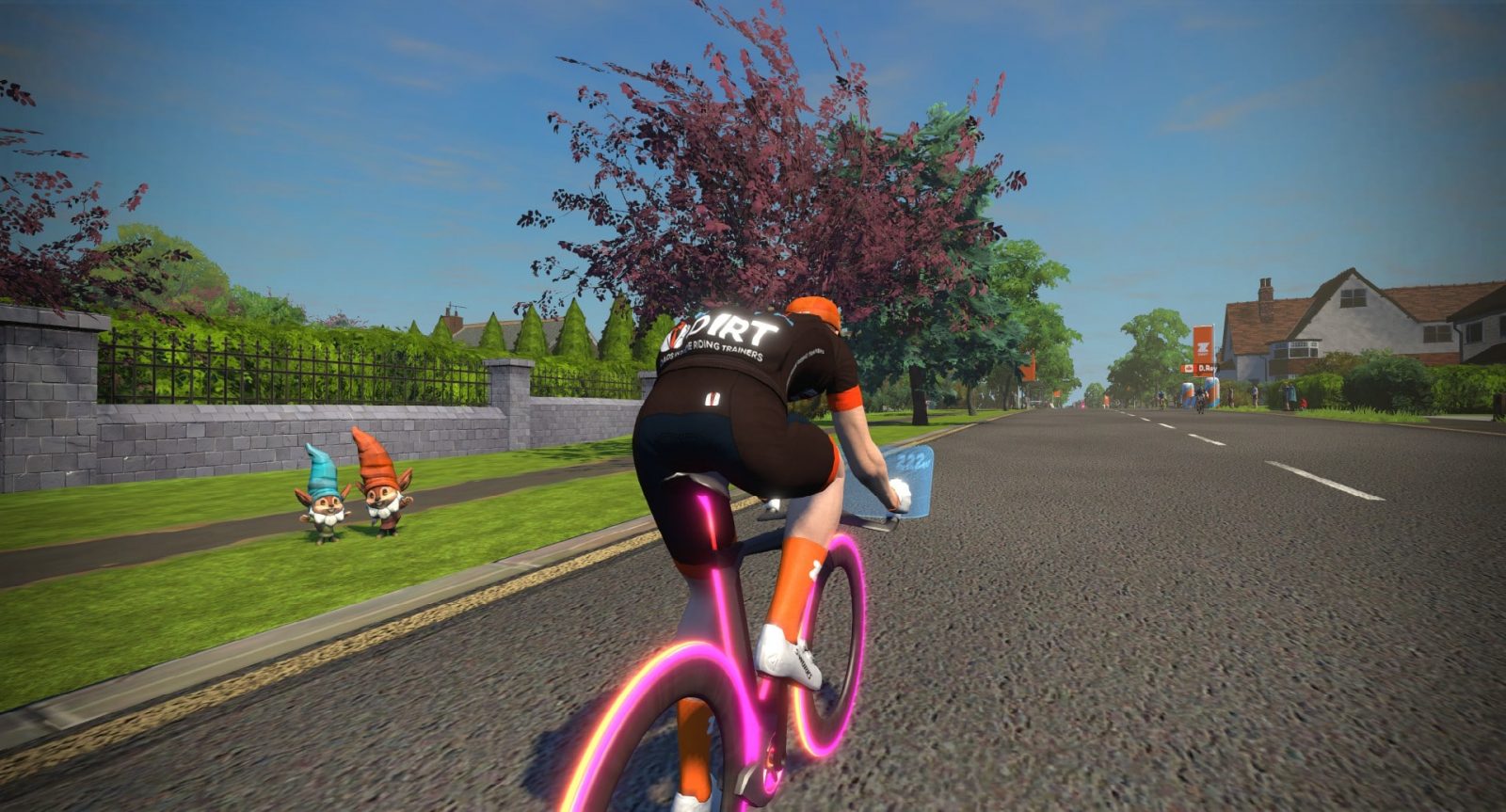 Traction Engines: a Yorkshire tradition, these mobile steam engines are restored and taken to summer fairs and fetes today.