Zwift released a game update Thursday night which includes a variety of small changes. Here are the details…
Ride Leader Fence
We talked about this feature when it was being tested almost three months ago. It appears Zwift has updated the feature and will be testing it more moving forward.
The Burrito is Back!
The breakaway burrito powerup makes you undraftable for 10 seconds. It was available in Zwift's beta days, but was removed from the game because it affects other riders, not just you.
Example: if you are in a two-man breakaway with a teammate and you have the burrito, using it will negatively affect both of you.
So Zwift has added an option to throw away your powerup, solving the problem of having a powerup you don't want to use. When you throw away your powerup you won't receive a new one until you ride through another arch.
Here's what it looks like in-game: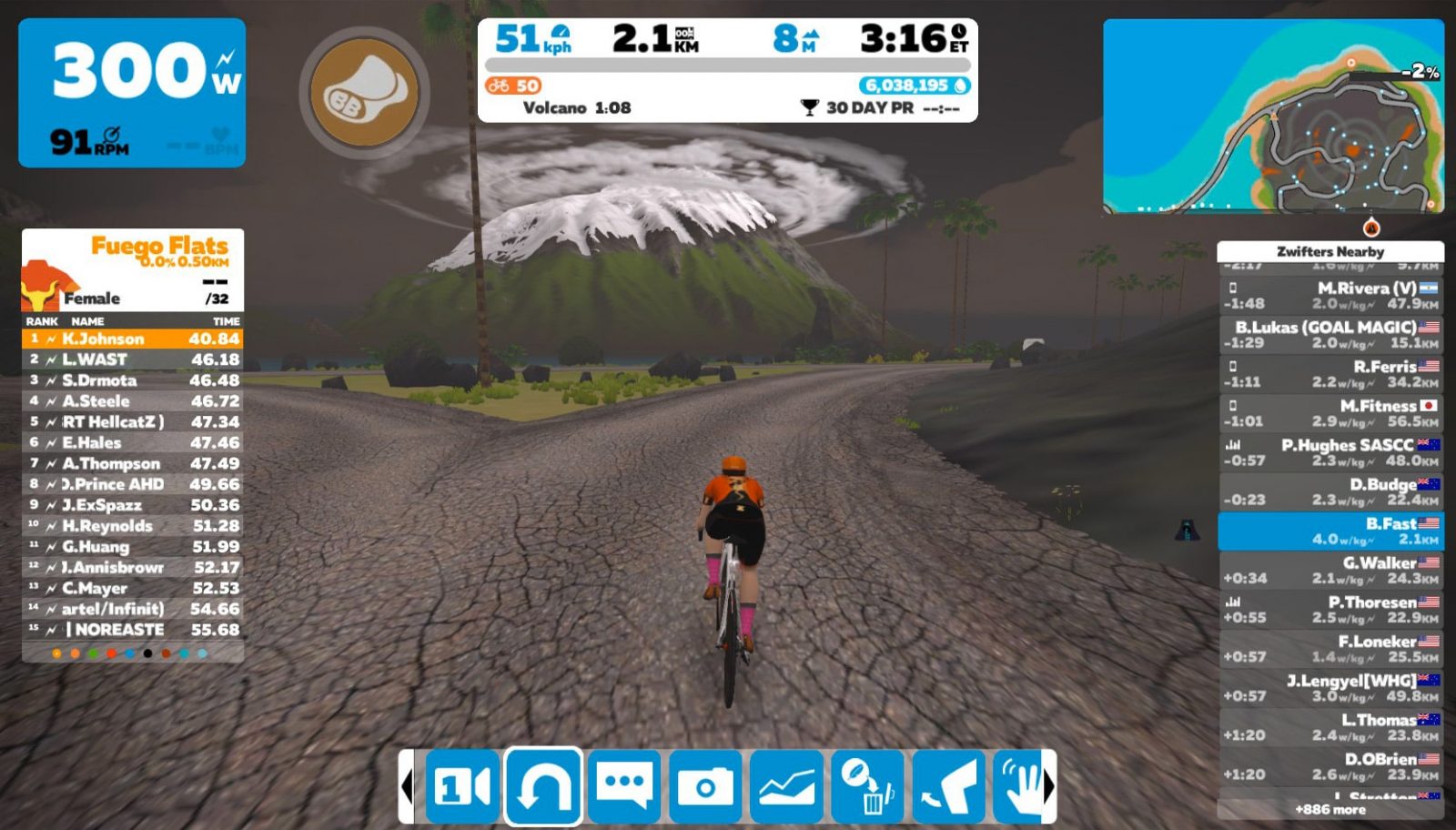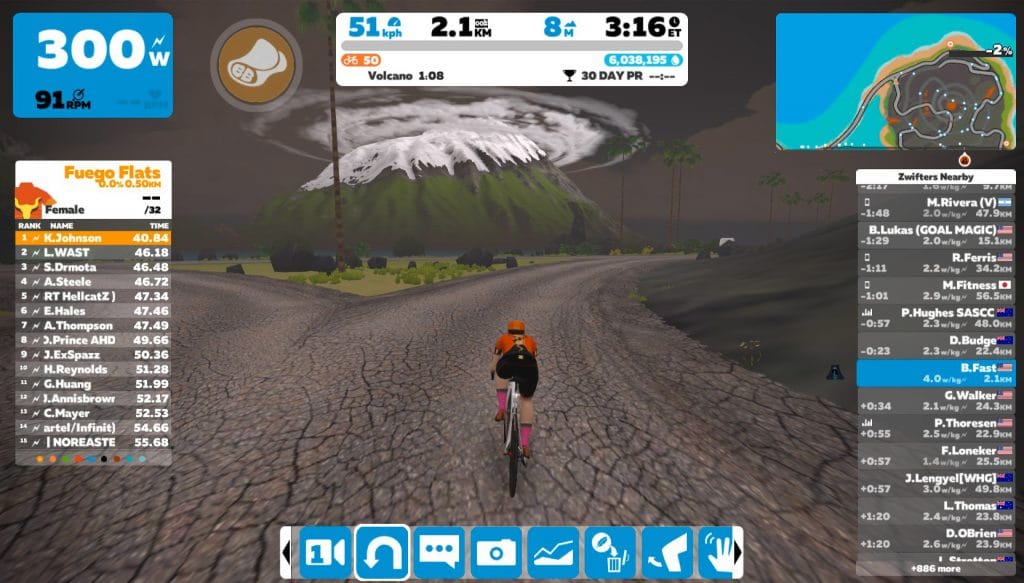 At this time, the burrito is not being given away in the normal distribution of powerups., It can optionally be included in specific events.
New Bike Frames from Felt
For the first time, we have Felt frames in the Drop Shop. And these frames are fast!
The new Felt frames are turning in the same times as the top frames in our speed tests. We're still testing them further, but you can see our speed tests spreadsheet for raw results. We'll be publishing more info on these frames soon.

"Watopia's Waistband" Route Added
Hurray! We published this as a rebel route in early May, but Zwift has just rolled it out as an event-only route. Pretty cool to see Zwift listening to the community and creating a route people were manually riding because they enjoyed it.
More Changes
More minor changes included in this update include:
Training Plan Updates

Added Multisport Mixer training plan, "a cycling-focused plan for multi-sport athletes." "If you want to get faster as a cyclist while also maintaining run performance, this is the plan for you."
L'Etape Phase 4 workouts added
Minor updates to Cycling 101 training plan

Added FTMS spindown functionality for BLE
Added Multisport Mixer training plan
Updated the calculations used to automatically flag fliers
Several new cycling and running kits added
That's all we can see in terms of changes in the latest update. Have you spotted something else? Comment below and let us know!