Here in northern California we're heading into what my buddies call "Zwift season."
For me, Zwift season is all year long – I swap indoor and outdoor riding throughout the year, heading outside for social rides and exploration with local friends while staying indoors for competitive racing and structured training. But many Zwifters cancel their account in the spring, then reactivate it when foul weather and short days return.
Zwift knows this, and while I'm sure they would prefer we keep our subscriptions active all year round, they have made it easy to stop and restart our subscriptions.
Re-Activating Your Zwift Account via the Web
If your saved payment info is still valid, you can reactivate your Zwift subscription in less than a minute using any web browser:
Go to my.zwift.com/join (you'll need to log in)
Verify your payment info and check the acknowledgment
Click the "Join" button
All done!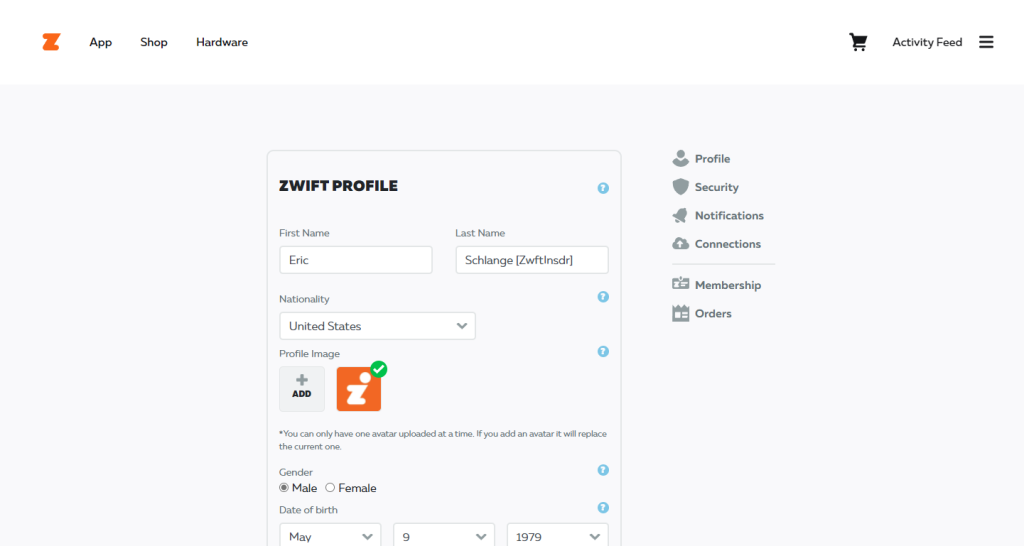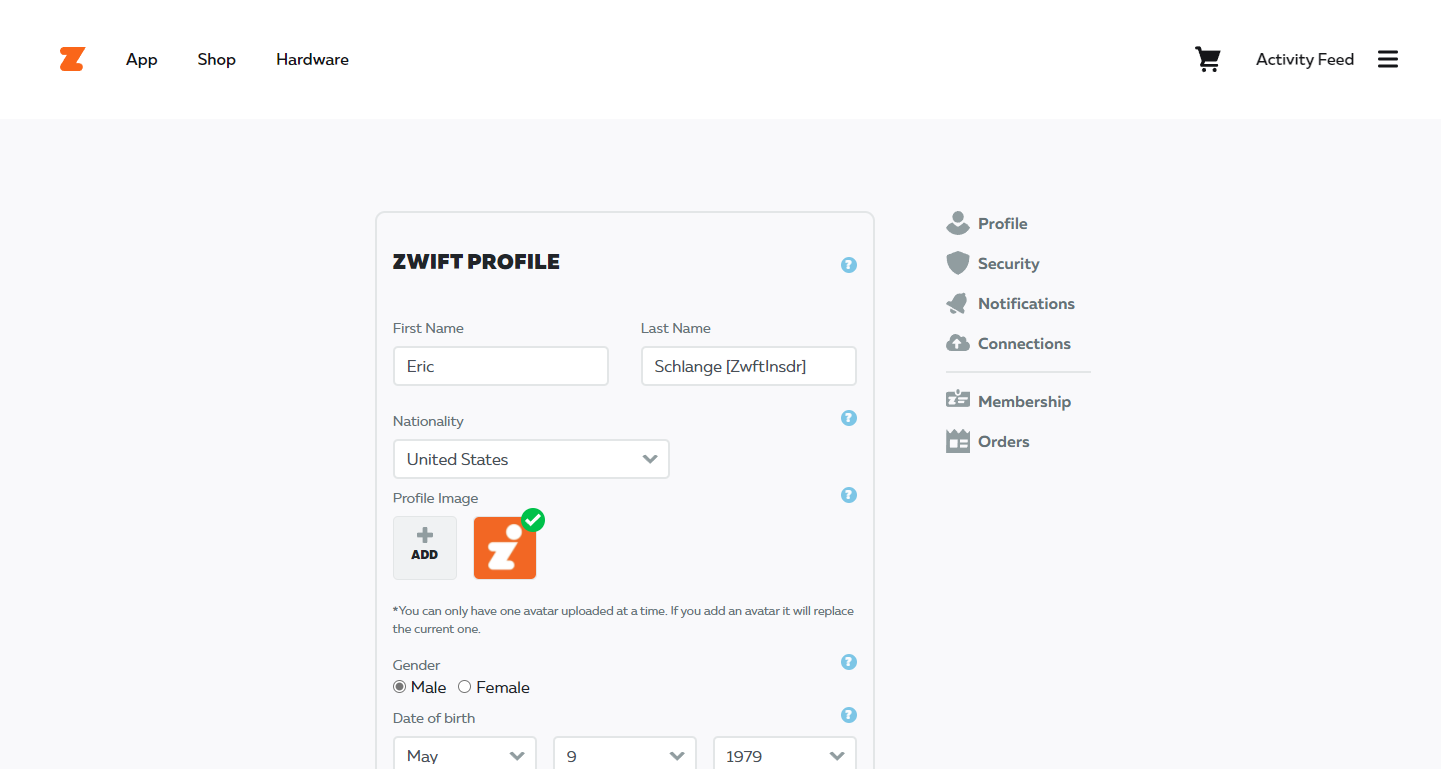 iOS or Apple TV Subscriptions
If you originally signed up to Zwift via your iOS device or Apple TV you can restore your expired subscription easily. Just open the Zwift app on the device and click "Restore Purchase" at the bottom-left of the home screen after signing in.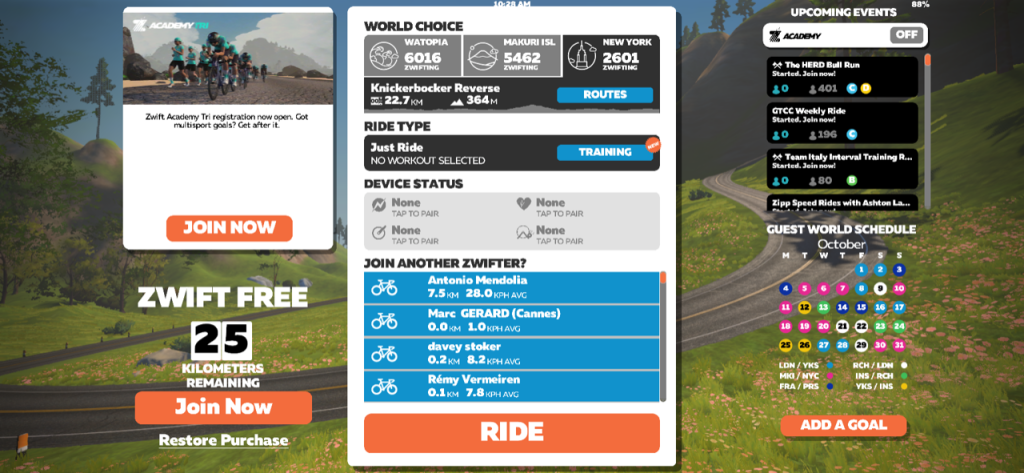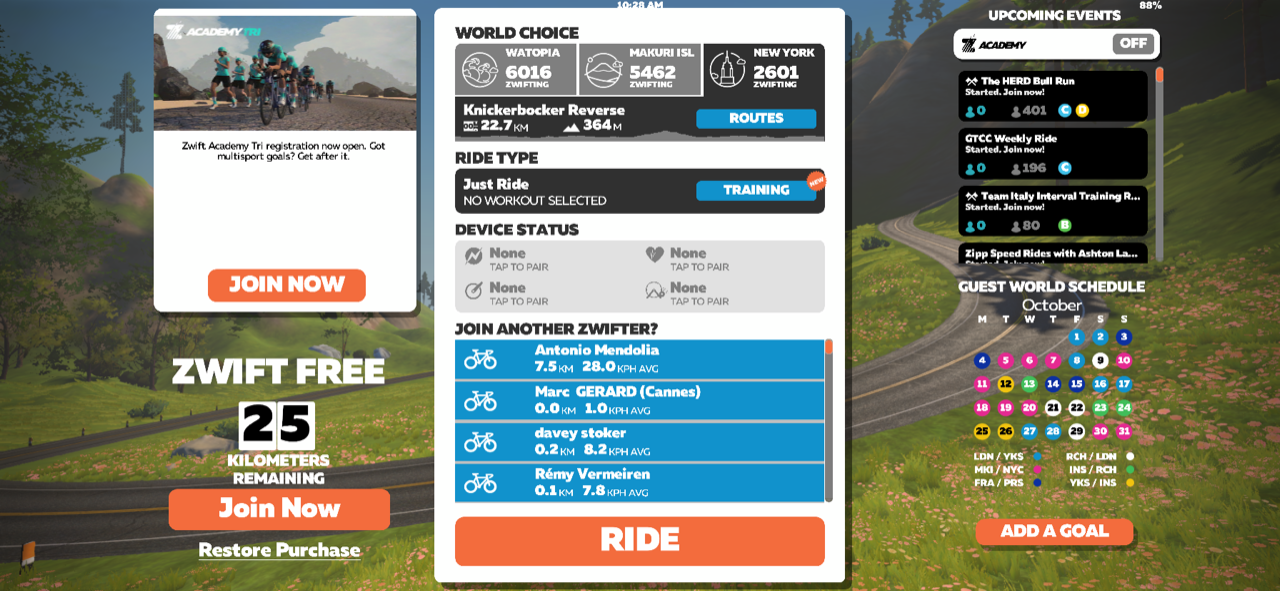 Alternatively, you can manage the subscription from the main Settings screen of your device:
iOS: from the Settings screen, tap your name at the top, then click "Subscriptions". Tap Zwift in the list of expired subscriptions to edit your sub.
Apple TV: from the Settings screen, tap Users and Accounts > [account name] Subscriptions. Tap Zwift in the list of expired subscriptions to edit your sub.
And there's a third option: if your Zwift subscription was created on your iOS or Apple TV device, you can restart your subscription via a web browser using the instructions above. You'll just need to enter fresh payment info.
Want to Start Fresh?
If you want to start with a fresh account, or never signed up for Zwift before, just visit Zwift's Create Account page to get started.
Need Help?
Visit support.zwift.com and click "Contact Us" for recommended support articles, live support chat, or support via email.
Questions?
Post below and we'll try to help!