I'm not sure where you live, but here in northern California we're heading right into what my buddies call "Zwift season."
For me, Zwift season is all year long–I interchange indoor and outdoor riding throughout the year. But many Zwifters cancel their accounts when the outdoor season arrives, then start up their monthly Zwift membership payments when winter returns.
Zwift knows this, and while I'm sure they would prefer we keep our subscriptions active all year round, they have made it easy to stop and start your subscription.
If your saved payment info is still valid, you can reactivate your Zwift subscription in under a minute using your web browser. Here's how:
Log into your account at my.zwift.com
Click the "Edit Profile" button from your dashboard, or "Settings" from the dropdown under your profile pic at the top-right
Click "Billing" at the top of this profile page
Click the big orange "Upgrade" button
Confirm your payment info and click "Join"
All done!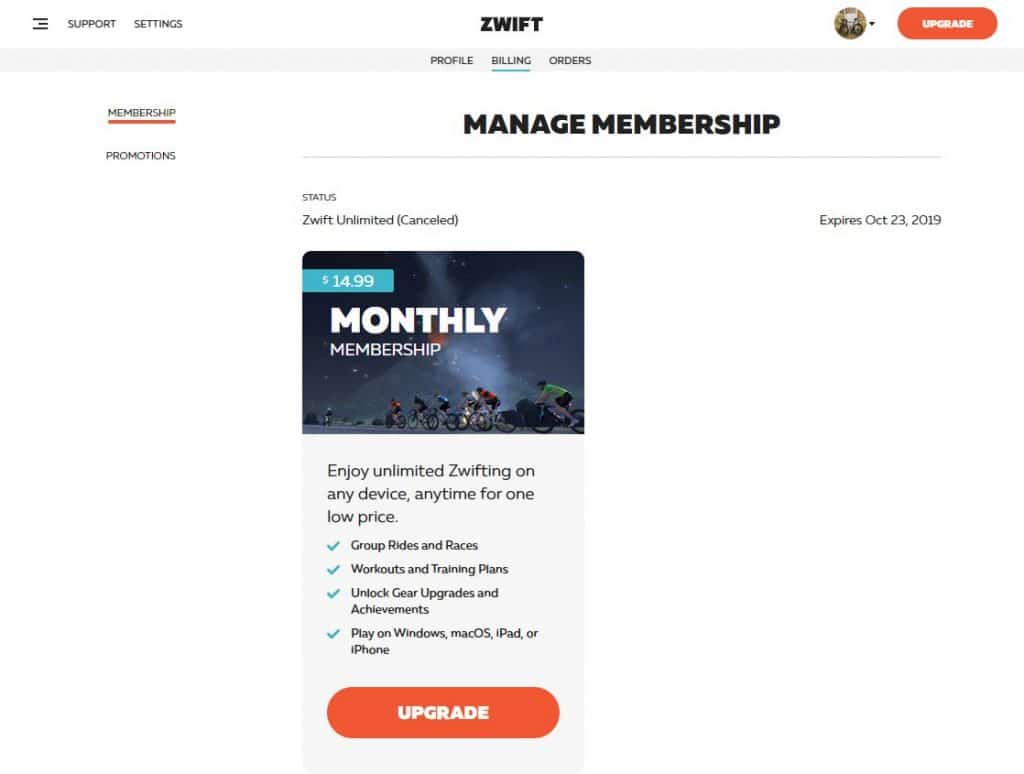 Subscribed via iTunes/Apple?
If your Zwift subscription is managed through iTunes/Apple, resubscribing is easy.
Just go to Settings, tap on your name at the top, then click "Subscriptions". Tap Zwift in the list to manage your subscription.
Welcome back. Ride on!