One of six routes rolled out with Zwift's UCI 2019 Worlds map, "Royal Pump Room 8" is a "figure of 8" route which covers all roads in both directions. This is the longest Yorkshire route in game.
About the Name
In the 18th and 19th centuries, Harrogate made its fortune by drawing often wealthy people to come and drink its waters, which had a supposedly curative effect. Known to locals as "The Pump Rooms", the Royal Pump Room is one location where these odorous, sulfurous waters emerged from the ground.
The building is located on course at the main intersection, where the northern and southern loops come together.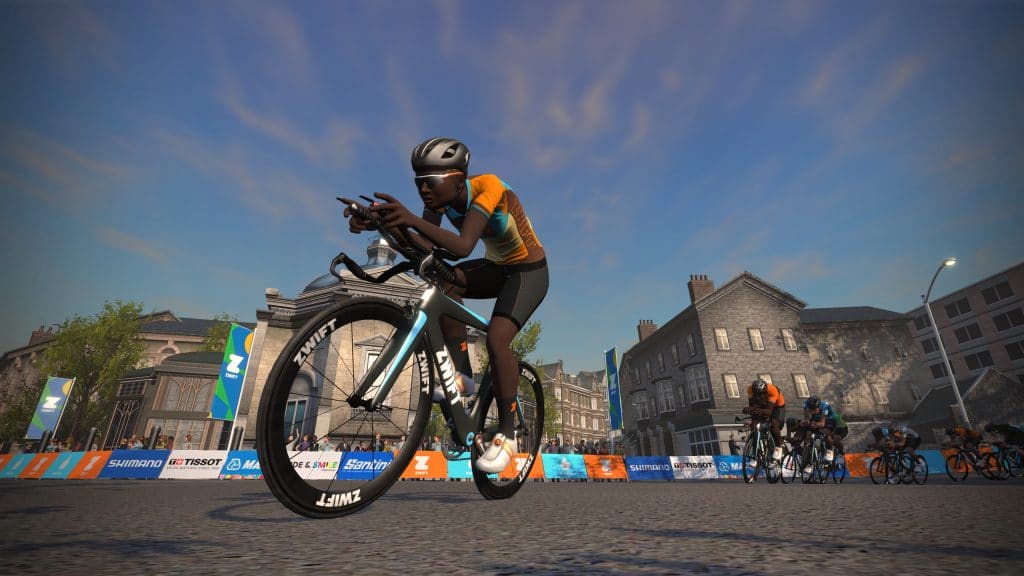 Route Description
From the spawn point, you will ride under the start banner then north to the Queen's Highway loop. This is the smaller, northern loop of the Yorkshire course, and you ride it here first in a counter-clockwise direction. This northern loop contains the Yorkshire sprint segments (a different segment in each direction), and this time around you will hit the longer sprint.
Next, you will proceed through the start/finish banner and onto the much larger, southern loop portion of the course, in a clockwise direction. YRide up the forward KOM segment, then catch your breath as you descend to the next portion.
Now it's back to the northern loop, this time in a clockwise direction. This small loop makes up the Duchy Estate route. Finish this loop and head south for one more lap of the big loop, this time in a counter-clockwise direction, beginning with the reverse KOM segment. The route finishes at the start/finish banner.
Profile
There isn't much that is flat in Yorkshire, and you're covering all those lumpy roads in both directions. Enjoy!

Route details:
Distance: 27.2km (16.9 miles)
Elevation Gain: 480m (1574′)
Strava Segment (Banner to Banner)