One of six routes rolled out with Zwift's UCI 2019 Worlds map, "Duchy Estate" covers the smaller northern portion of the course in a clockwise direction.
Route Description
The actual Duchy Estate loop is rectangular and 3km long, but it begins with a lead-in of approximately 1.8km from a spawn point located in central Harrogate before the start/finish and start pens. You will pass the Royal Pump Room on your right as storefronts turn to homes and you arrive on "Millionaires' Row".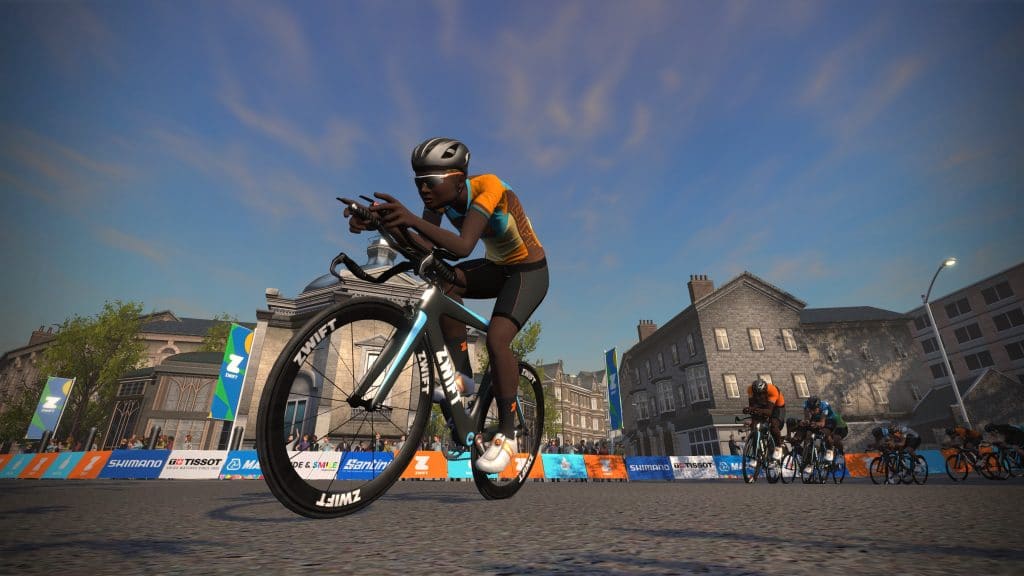 This road is part of the Duchy Estate loop, but you are still in the lead-in portion since the loop begins and ends at the sprint banner just up the road. Climb up Cornwall Road, then turn a hard right and sprint up hill to the banner and your Duchy Estate loop has officially begun.
The sprint in this direction is short and punchy. So short, in fact, that Strava won't allow a segment to be created for it!
The residential area you are riding through is an extremely desirable piece of real estate, and one of the poshest places in the whole of England to live. Fun fact: all the land is owned by the Duke of Lancaster who is, in fact, the Queen.
After you descend Kent Road and climb Cornwall Road for a second time you will have one final sprint effort to finish your lap. You can, of course, keep riding and put in as many laps as you'd like.
Profile
There isn't much that is flat in Yorkshire, and this route is no exception. The loop itself is basically a climb to the sprint banner, a descent down, and repeat.

Route details:
Distance: 3km (1.9 miles)
Elevation Gain: 37m (121′)
Strava Segment (Lead In from Start Banner)Strava Segment (Loop Only)