Today we got some fun news–a new direct-drive smart trainer has been announced. It's been a while!
Elite's newest smart trainer is a compact, easy to set up unit named "Suito" (pronounced "sweet-oh"). Here's their promo video (Zwift even makes a cameo appearance):
At $799USD, the Suito's specifications and pricing have it competing with the Wahoo KICKR Core ($899), Tacx Flux S ($749), and Elite's own Direto ($799).
Specs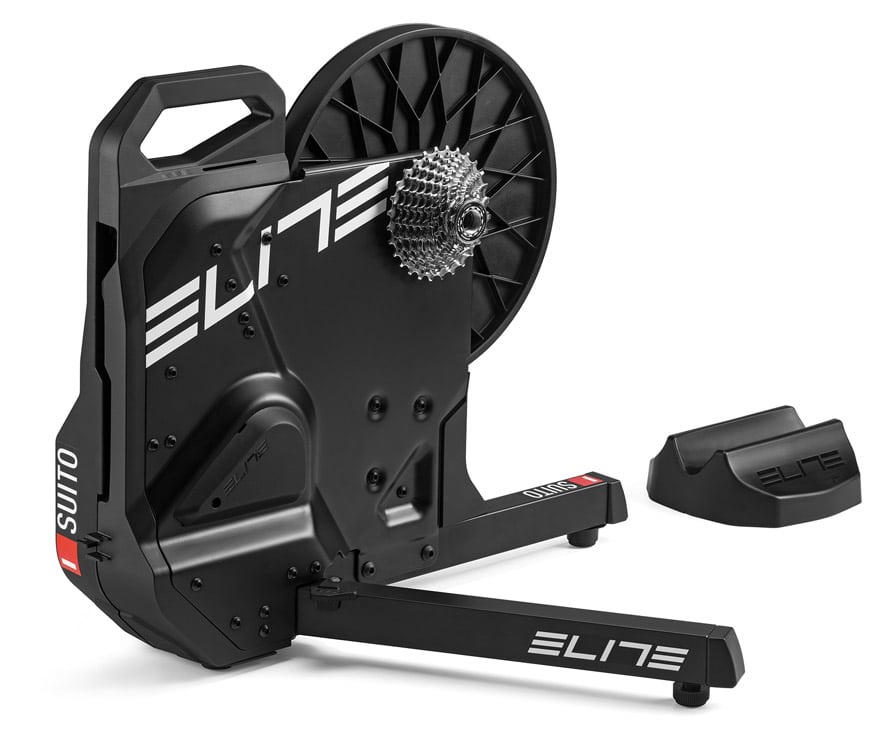 Cassette: 11-speed Shimano 105, 11-28
Flywheel: 3.5kg/7.7lbs
Max Simulated Incline: 15%
Max Resistance: 1900w
Stated Accuracy: +/- 2.5%
Protocol Compatibility: ANT+ FE-C, ANT +Power, ANT+ Speed & Cadence, Bluetooth FTMS (Trainer Control), Bluetooth Power, Bluetooth Speed & Cadence
Compatibility: 130/135 QR, 142×12 thru-axle included (and 148×12 Boost adapter available)
Weight: 14.5kg / 31.96lbs
How's It Special?
DC Rainmaker says, "I suspect this will be the trainer to beat value-wise this year."
The Suito is essentially an upgraded Direto, at the same price. While its slope simulation, power accuracy, and max wattage are very similar to the Direto, the Suito is quieter and performs better in ERG mode. Plus: it comes with a cassette!
Cassette Included
The cassette thing is kind of a big deal, actually. It is baffling, but the Suito is the only smart trainer other than Wahoo's $1199 KICKR shipping with a cassette.
For some, the cassette issue isn't a big one. But many cyclists don't own the tools or possess the expertise to swap a cassette. Buying a cassette and the tools to install it can run ~$100, so this is a significant consideration for anyone who doesn't have a spare cassette and chain whip and lockring removed sitting around.
Elite's marketing is really focusing on the Suito's ease of setup (and I quote):
This is Elite's first direct-drive hometrainer that comes totally pre-assembled out of the box….

Total setup time: less than five minutes.
Compact/Portable
The unit folds to a very compact shape, only 8″/20cm tall if you lay it on its side. It would be even smaller if you removed the skewer, which is the widest part.
Quiet
DC Rainmaker says the Suito is indeed quiet–he guesses it's a bit louder than the very quiet Wahoo KICKR Core, but quieter than the Elite Direto. So, quieter than your fan!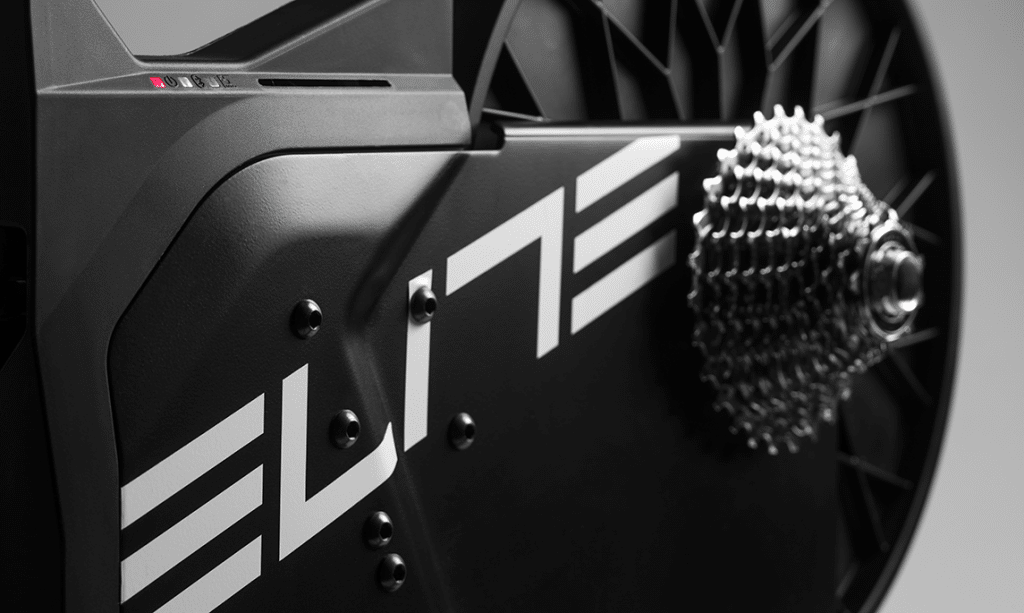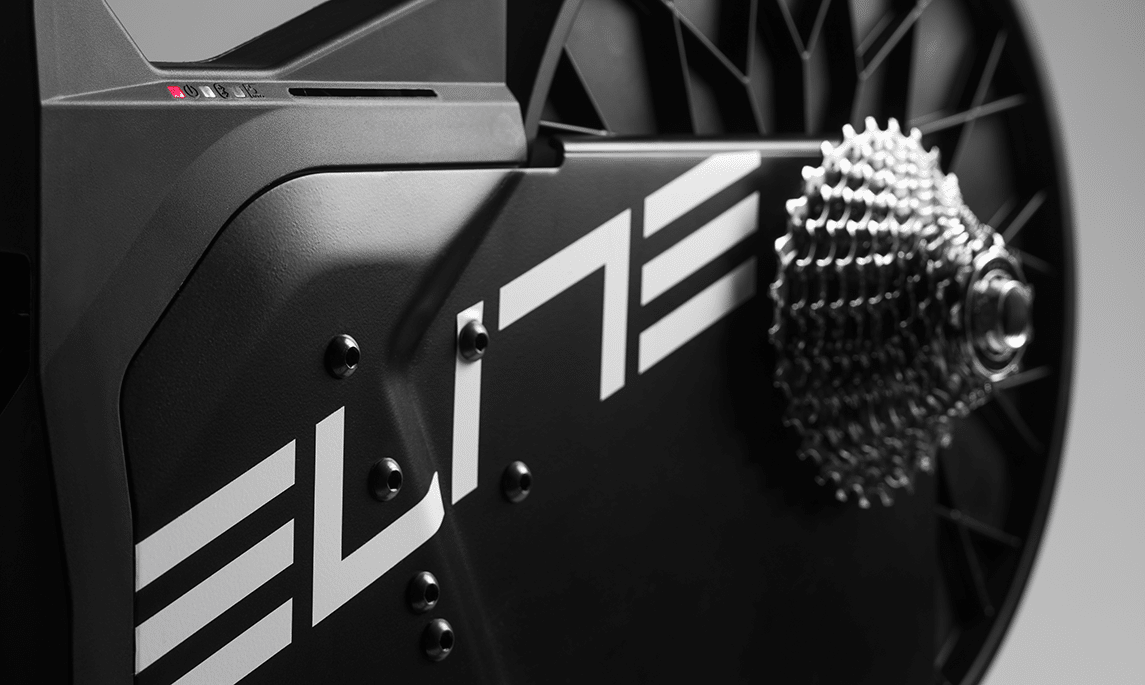 Zwifty Bonuses
Cadence Included
AppleTV users will be happy to see the Suito includes cadence in its Bluetooth data, meaning you still have a Bluetooth connection available for your heart rate monitor, making setup quick and easy.
Free Month of Zwift
Every Suito includes a card which gives you a 1 free month of Zwift membership.
Availability
US deliveries are expected in the first week of September. Clever Training is currently taking pre-orders for delivery in "late September."
Moreover, the streamlined design ensures compatibility with various bicycle models and sprocket sets on the market.
Cadence included in Bluetooth signal, nice for AppleTV users.
More Info
Looking for more details on the Suito, including power accuracy and unboxing? Check out DC Rainmaker's post >
Your Thoughts
What do you think? Does this look like a trainer you may want to pick up for the next Zwift season? Comment below!