Back in October 2018, Zwift was announced as the official training partner of L'Etape du Tour. This meant Zwifters had access to a variety of workouts, events, and other fun stuff leading up to this year's L'Etape.
And now the time has come! L'Etape du Tour de France is happening July 21st. Amateur riders will take part in the sportive which covers the same route (stage 20) the pros will ride in the TdF on July 27th.
If you aren't fortunate enough to be riding the outdoor event, Zwift has organized a slate of in-game rides covering nearly the same distance (and about half the climbing) as the IRL route.
Is this a Race?
Not officially, but many riders will treat it as one, and it will certainly be tracked over on ZwiftPower.
Much like an outdoor fondo, some riders will race it while others will be happy just to finish. Just be sure to ride your own ride, use the group draft, and save some power for the climbs. You're gonna need it!
About the Route
Zwifters will be riding Zwift's toughest route, the Über Pretzel. At 128.3km (79.7 miles) long with 2,335 meters (7,661′) of elevation gain, plan on riding for at least 4-1/2 hours (and probably closer to 5 or 6) to complete it.
Learn all about the Über Pretzel route >
Kit Unlock
All riders completing the event will unlock the 2019 Rapha x L'Etape du Tour kit in-game.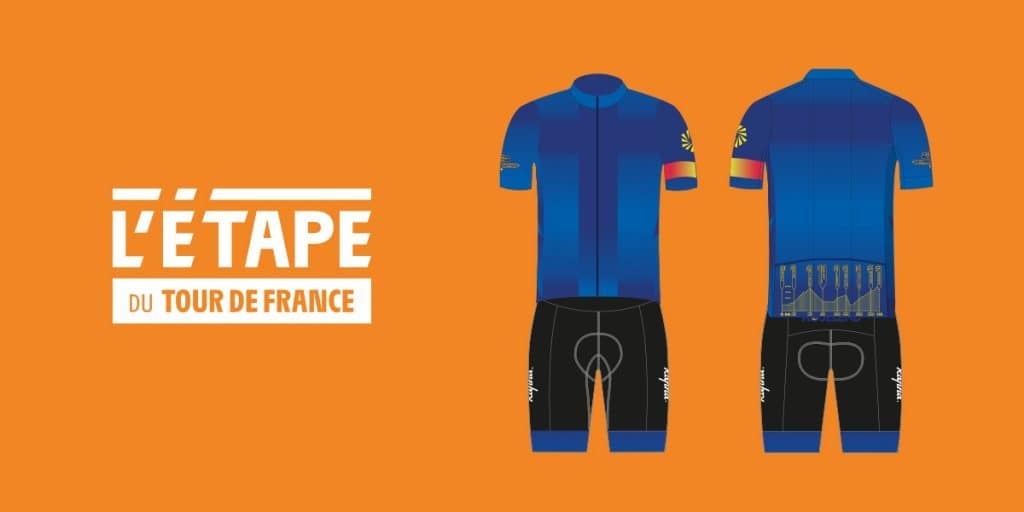 Event Schedule
Zwift has set up 5 identical events to accomodate the schedules of Zwifters worldwide.
Saturday, July 20th at 5:00PM PDT
Sunday, July 21st at 12:30AM PDT
Sunday, July 21st at 6:00AM PDT
Sunday, July 21st at 9:00AM PDT
Sunday, July 21st at 5:00PM PDT
(Note: this schedule could change before the big weekend, so be sure to visit the event details page for a current schedule.)