Zwift released a major game update late last week, including a brand-new world, which is always big news (even if the route is small)!
Jon Mayfield has yet to post his usual release notes on the Zwift Support Forum, so what you see below has been gathered from our own observations. Spot any other changes? Share them in the comments!
Giro Bologna TT World
The biggest news in this release, the Bologna TT course is on a new world launched on the same day as the start of the Giro d'Italia. An exact replica of the Giro's prologue TT route, this course is a short but challenging ride with 6km of flat leading to 2km of steep climbing to the finish.
Read all about the Bologna TT course >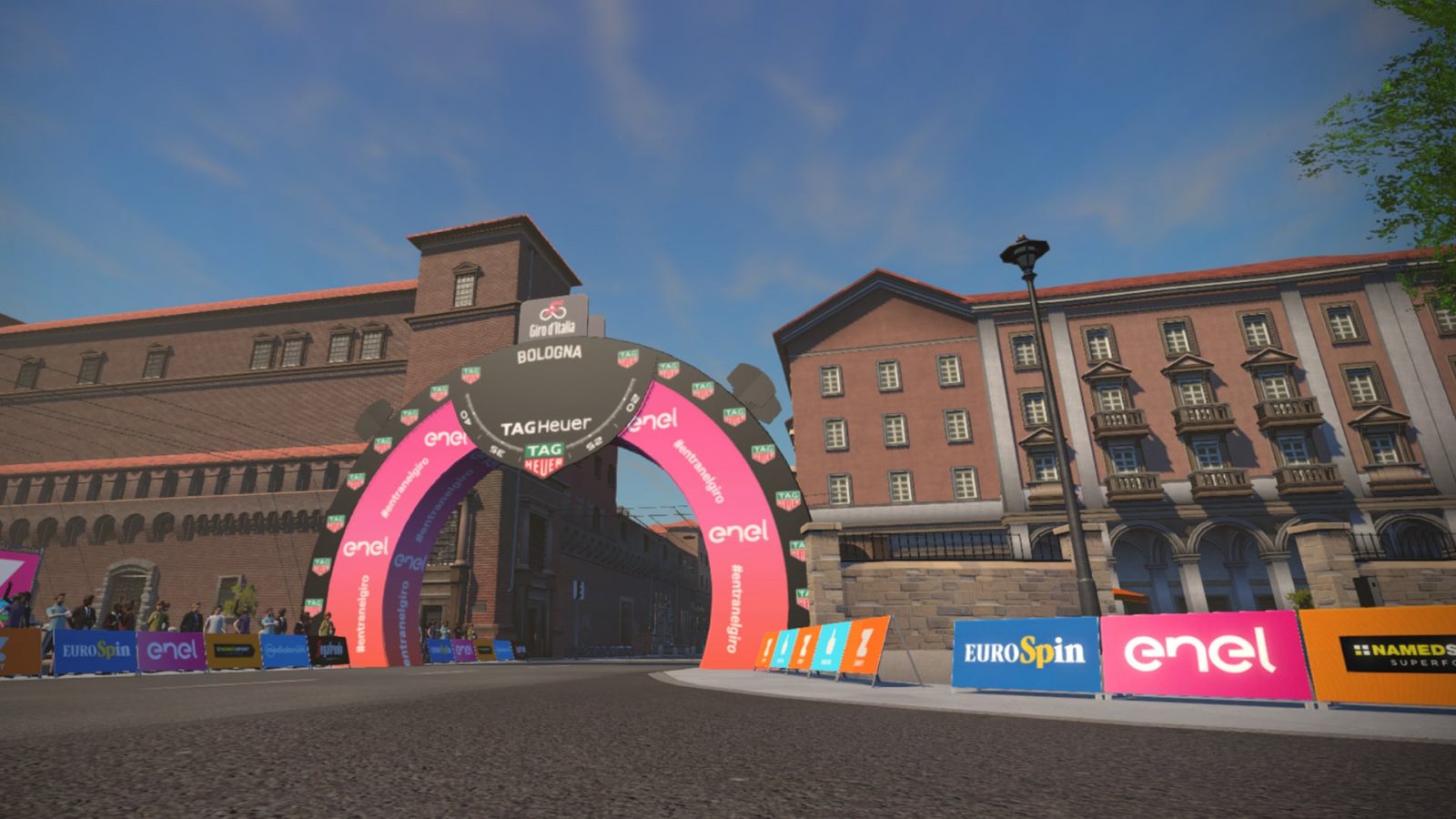 "Whole Lotta Lava" Opens Up
The "Whole Lotta Lava" route takes you on a loop of the Volcano Circuit, with a climb up to the Volcano KOM thrown in for fun.
This route was available for events only before this update, but is now available in-game for free riding. Read more about this challenging route >
New Bike Frames and Wheelsets Available
In what will probably become a regular occurence, Zwift has added more items to the Drop Shop. This time around they've added three new bike frames and two wheelsets. Here are the new bikes:
Two new wheelsets are also available: Shimano's C40 and C60.
Preliminary tests show the frames and wheels aren't anything exceptional in terms of performance, but if you rock this equipment outdoors you might want to pick it up on Zwift as well.
That's all we can see in terms of changes in the latest update. Have you spotted something else? Comment below and let us know!