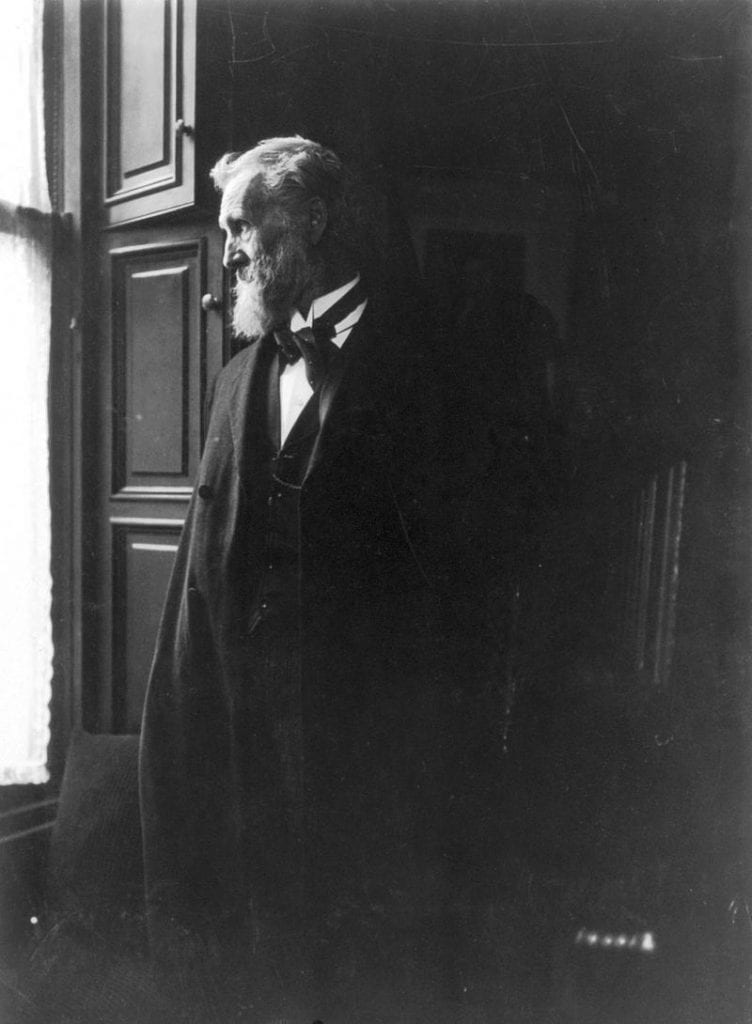 One of five routes rolled out with Zwift's Titans Grove expansion, "Muir and the Mountain" takes you on a loop which includes the Titans Grove "Watopia Preserve" and the Epic KOM. Fittingly named for John Muir, "Father of National Parks", this route's in-game description is an adaptation of Muir's famous quote: "The mountains are calling, and I must go."
The route's length and profile make it a nice choice for an hour-long session which includes a hard climbing effort.
Start, Finish, and Lead-In
This route begins just west of the desert start pens, facing the Titans Grove entrance. You will need to ride the ~4.8km lead-in to the top of the Titans Grove reverse KOM before the route begins.
Once you cross the KOM line the route officially starts. It ends when you cross the same line a second time.
Route Description
Begin by turning left into Titans Grove (reverse direction) and enjoy your roller-coaster ride through the sequoia forest. Hit the reverse KOM section hard if you'd like, but keep in mind you'll be hitting it again at the end of the ride… plus the much longer and steeper Epic KOM and radio tower climbs are coming up soon!
At the end of Titans Grove hang a right onto the Fuego Flats road, descending across the bridge and turning left onto the road to the Epic KOM. Climb up through this mountain pass, and when you hit the banner at the top remember: you're not done yet! This route takes you up even higher as you turn left to take Watopia's steepest climb: the radio tower road.
Once you reach the tower it's time for a long descent. Enjoy the downhill–you've earned it! When you reach the windmills at the Ocean Boulevard intersection turn right, then another right after climbing out of the ocean tunnel to get back onto the road to Titans Grove. Keep riding all the way to the top of the Titans Grove reverse KOM–the route ends at the KOM line.
Profile
The route begins with a rolling lead-in punctuated by a short climb to the official start line. Then it's a quick descent before attacking the Epic KOM and radio tower climbs.
The top of the radio tower climb is our halfway point distance-wise, but in terms of time you're well past half because "it's all downhill from here!"

Route details:
Lead-In: approximately 5km
Distance: 33.9km (21.1 miles)
Elevation Gain: 762m (2501′)
Strava Segment
Changelog
11/29/19: changed Strava segment and descriptions to reflect Zwift's recent route change, which has this route officially beginning and ending at the Titans Grove KOM.