UPDATE: this route became an official (albeit event only) route in Zwift's February 2020 update. Shiver me timbers! That makes two rebel routes that have been turned into official routes (the first was Watopia's Waistband).
---
"Rebel Routes" are Zwift rides that are not available on Zwift's routes list, thus requiring manual navigation.
The reward for your rebel ride? Exploring a new route, knowing you've gone where few Zwifters have gone before. And a Strava segment rank in the tens or hundreds instead of the thousands!
Route Description
This small loop was designed to let you hit the main Watopia sprint segment repeatedly. As a route, this is the smallest loop on Watopia, apart from the Volcano Circuit and Volcano Circuit CCW routes.
If riding this loop in the clockwise direction, we begin at the Volcano Circuit banner heading toward Watopia. Ride out of the volcano, then turn right onto the glass bridge and another right into the Esses.
You will finish the Esses roller coaster soon enough, which spits you out on the sprint over the Julynn Washington Bridge. Ride through the Italian Villas, hang a right onto the twisty gravel road to the volcano, then cross the land bridge to our magmatic friend.
Turn right onto the Volcano Circuit CCW route, and you will find yourself going through the Volcano Circuit banner soon enough. That's one lap… how many more do you have in you?
Profile
This route is actually quite flat, with a few small rollers in the Esses, as we exist the Italian Village, and as we climb toward the finish the banner.

Getting Started
When freeriding, select any route that begins in downtown Watopia or near the Volcano. The Strava segments begin at the Volcano Circuit start/finish banner (shown below).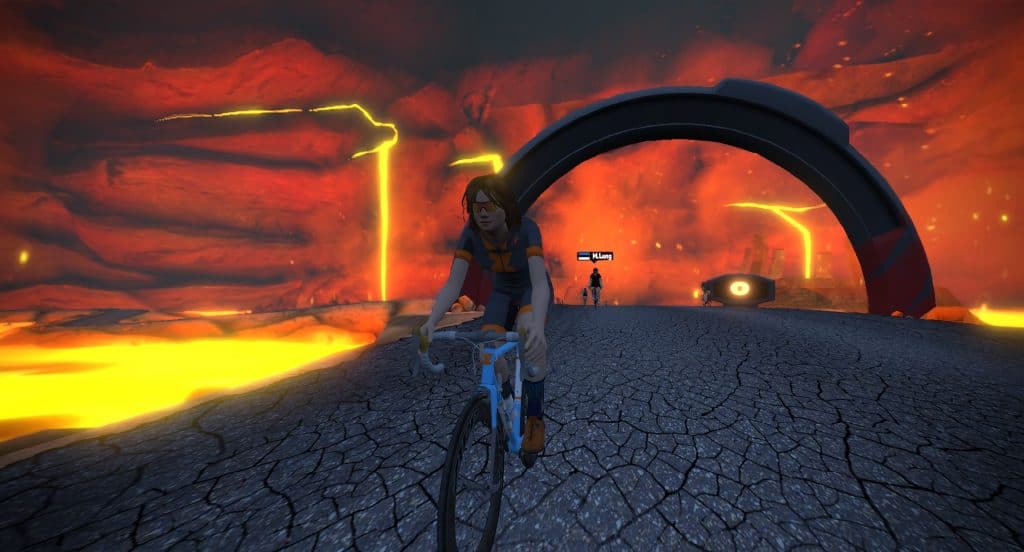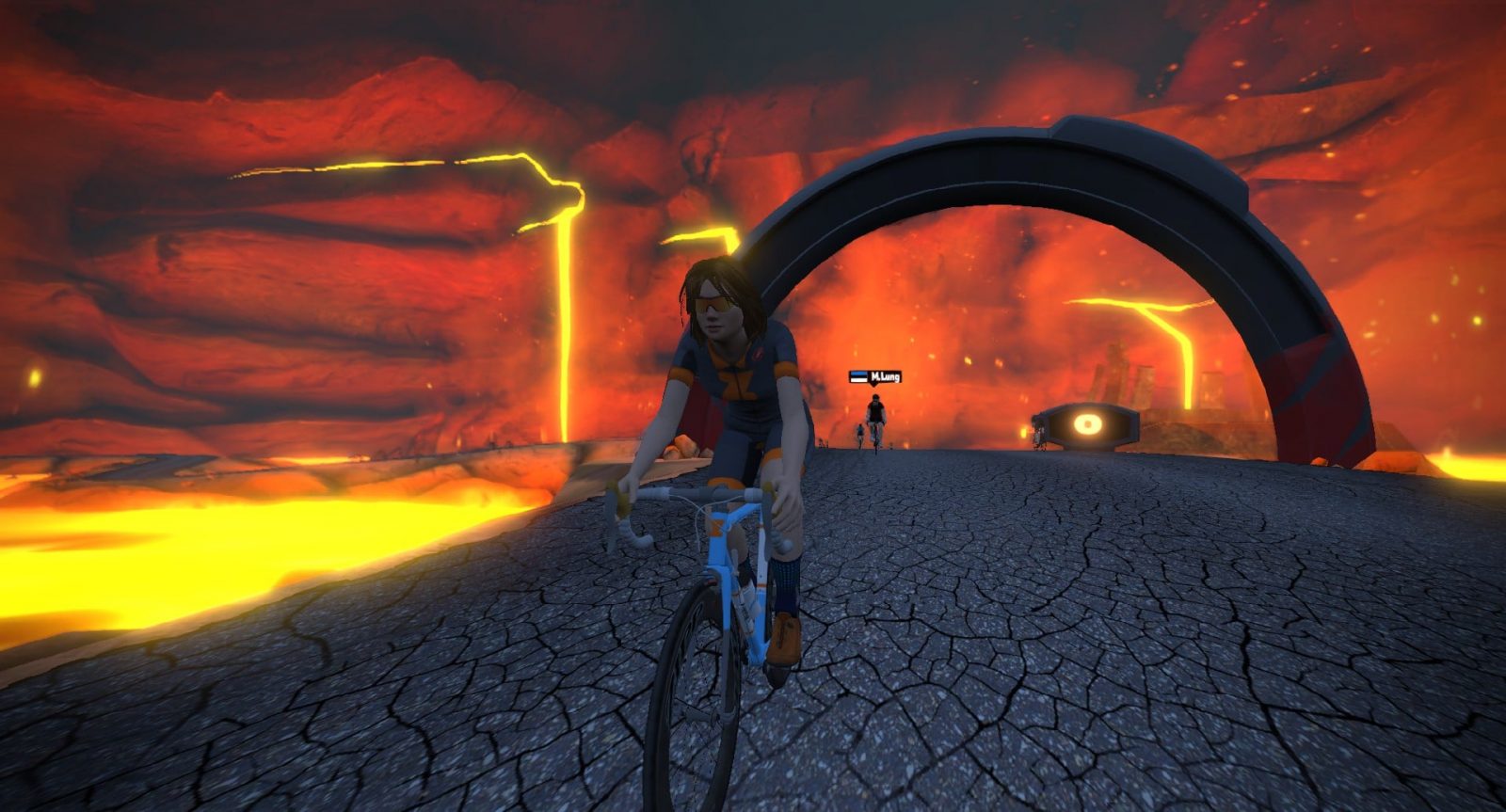 We've created segments in both directions: the CCW direction will take you over the sprint in the forward direction, while the other segment takes you over the sprint in reverse. The reverse sprint is about half the distance of the forward sprint, so you can choose your direction based on how long you want your sprints to be.
Turn by Turn
There are four intersections on this route, and we have yet to find an official route we can select which automatically chooses any of the correct turns consistently. So be ready to navigate!
When beginning from the Volcano Circuit banner and riding the Seaside Sprint Circuit in a clockwise direction, here are the turns you'll need to make:
Turn right toward Downtown (this will take you through the glass bridge)
Turn right toward Sprint (this takes you into the Esses)
After the Italian Village, turn right toward Volcano
Turn right toward Volcano Circuit CCW
Route details:
Distance: 6.3km (3.9 miles)
Elevation Gain: 39m (129′)
Strava Segment Strava CCW Segment
Rebel Route Suggestions
Got an idea for a great rebel route? Share it below and maybe we'll publish a post about it!