Zwift released a minor game update last Tuesday. Here's a quick explanation of what changed…
July Cycling Mission
We've got a new mission launching tomorrow! This one is L'Etape-related and involves riding a certain combined distance over a certain number of days. We'll have a dedicated post on it once it launches.
New Chapter2 Bikes
Two new bike frames were added to the Drop Shop, from New Zealand maker Chapter2. Chapter2 isn't very well-known (yet), but they make some beautiful bikes and sponsor the Bigla Women's World Tour Team–a team which has ridden in some high-profile Zwift races. Our guess is these bikes were added so Bigla could ride their sponsor's frame in-game for upcoming Zwift Classics.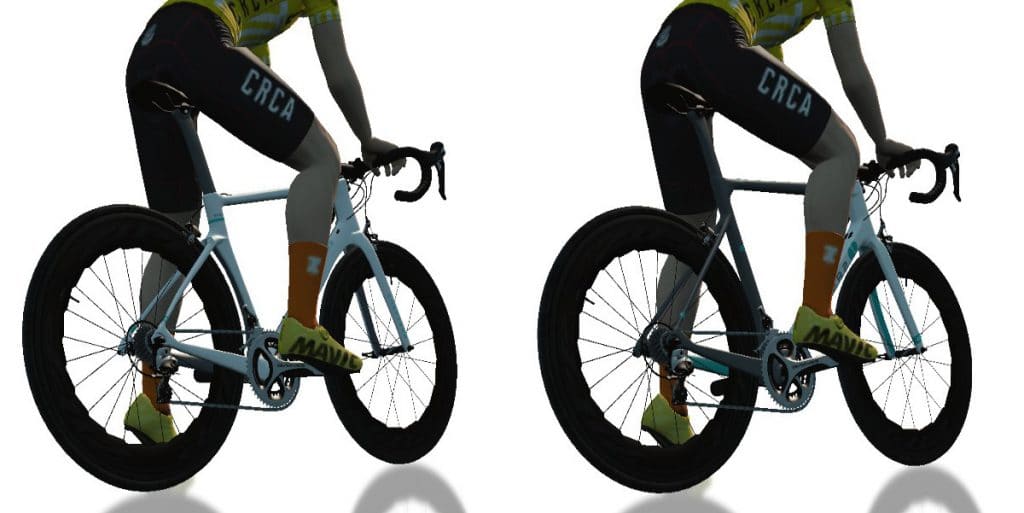 We did our standard Volcano Climb speed test for the new frames, and they aren't exceptionally fast or light, sitting just between the stock Zwift Carbon and Zwift Aero frames on our mixed test course. See the test results >
This bring us up to 58 frames available in-game.
Various Fixes
On the PC, this latest Zwift version is 1.0.37506. On June 25th, they released version 1.0.37294. That means they've iterated through 212 sub-versions since June 25th. That's a lot of code changes!
While we tend to focus on the big game upgrades (new worlds, features, etc), looking at the version numbers is a good reminder that Zwift developers are fixing various bugs and making lots of small changes daily to continually improve the Zwifting experience. Kudos to them.
This particular release includes these fixes (and certainly some others):
Fixed volcano and jungle lap counters on side of the road, as well as the achievements related to them
Fixed a potential crash in the race results screen that could happen when clicking through the various results pages for each of the groups (A,B,C,D, and E).