Time trials, the "race of truth," have been held on Zwift since early days. Without drafting enabled these races allowed riders to set their own pace and ride against the clock–the very essence of time trialing. But there was always something missing… it didn't feel quite like a time trial.
All of that is about to radically change, thanks to an update released last night.
Start Pen Upgrades
Most outdoor time trials release racers at predefined intervals (e.g. 30 seconds apart). In the past, Zwift TT races released all riders at the same time, so even though you weren't drafting, you were still leaving the pens in a large group of riders.
The new TT mode uses a conveyor belt system to automatically move riders up to the start line and release them individually: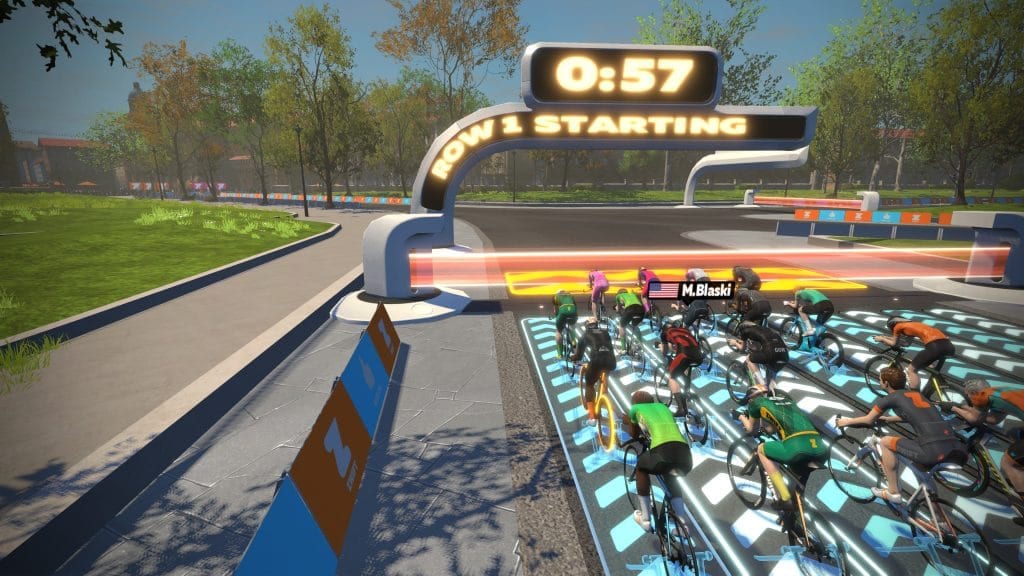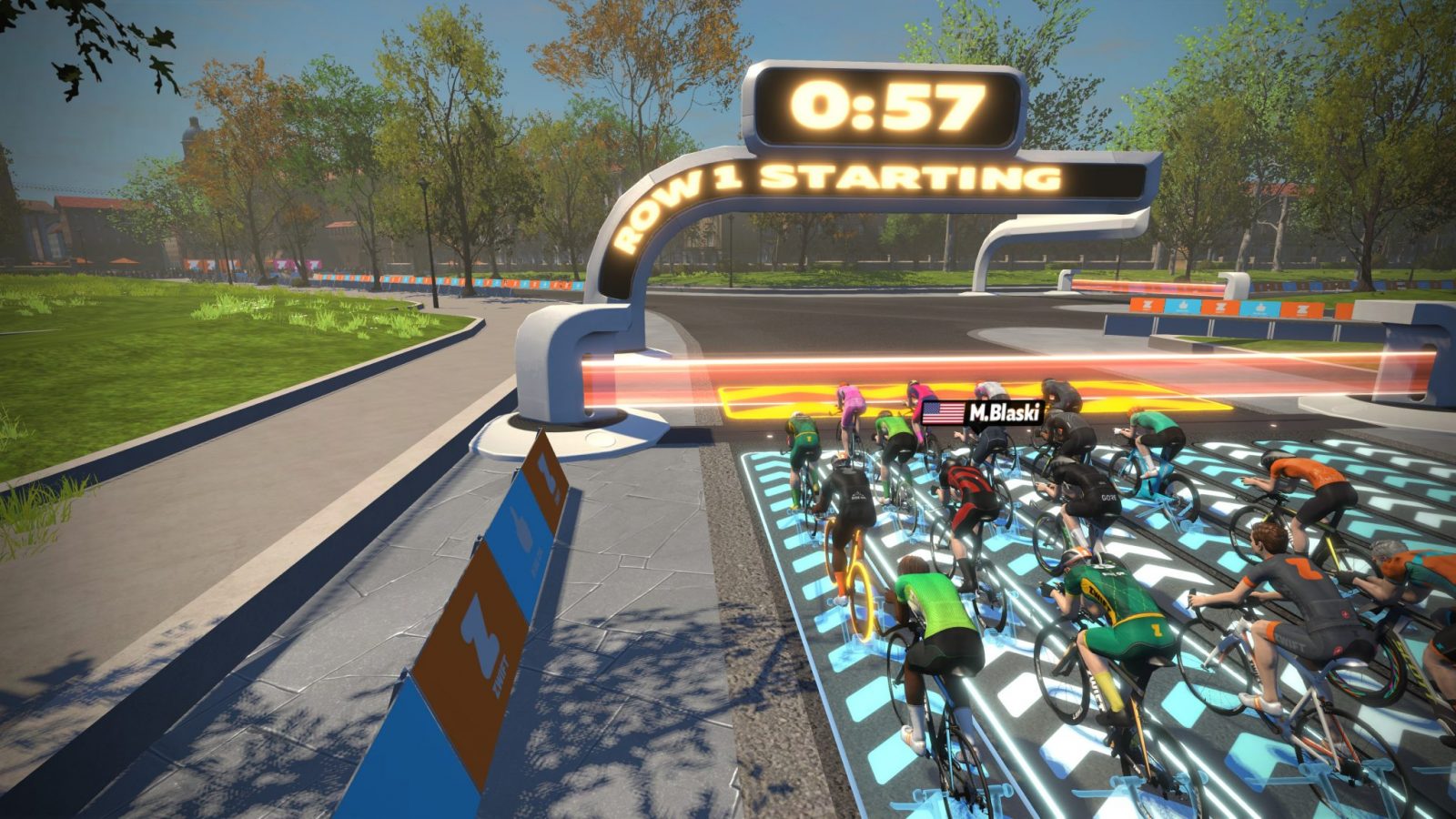 The front row of riders (across all conveyor belts) is released 1 second apart, but the length of time between each row of riders (front to back) varies based on the event.
As the timer counts down, the red holo fence will appear for the first starters. When it drops, it's go time!
Getting Up to Speed
The yellow arrow pad in front of the holo gate acts like the ramp in an outdoor TT event, speeding you up to 20mph instantly. This should help racers avoid the mistake of sprinting out of the gate.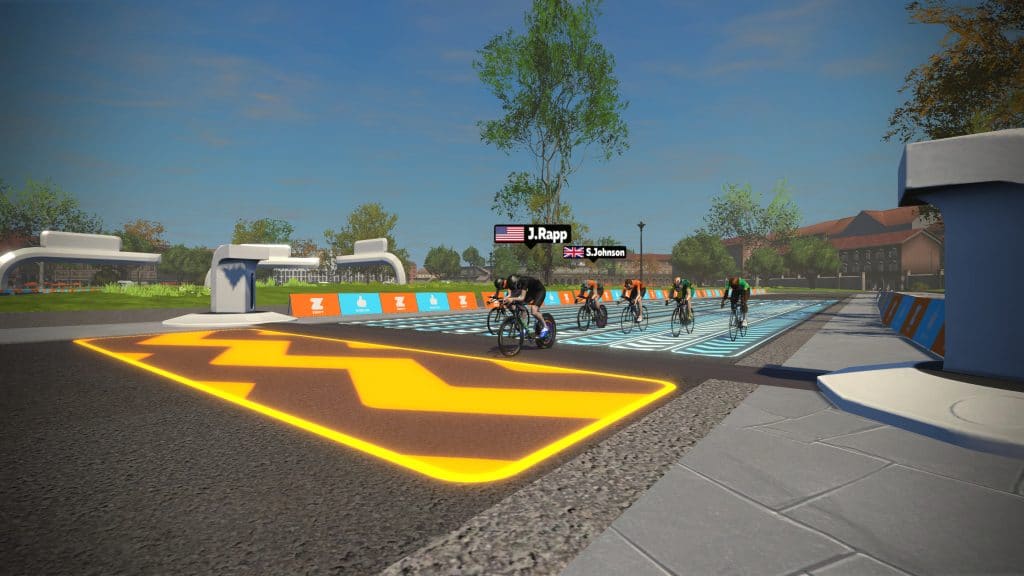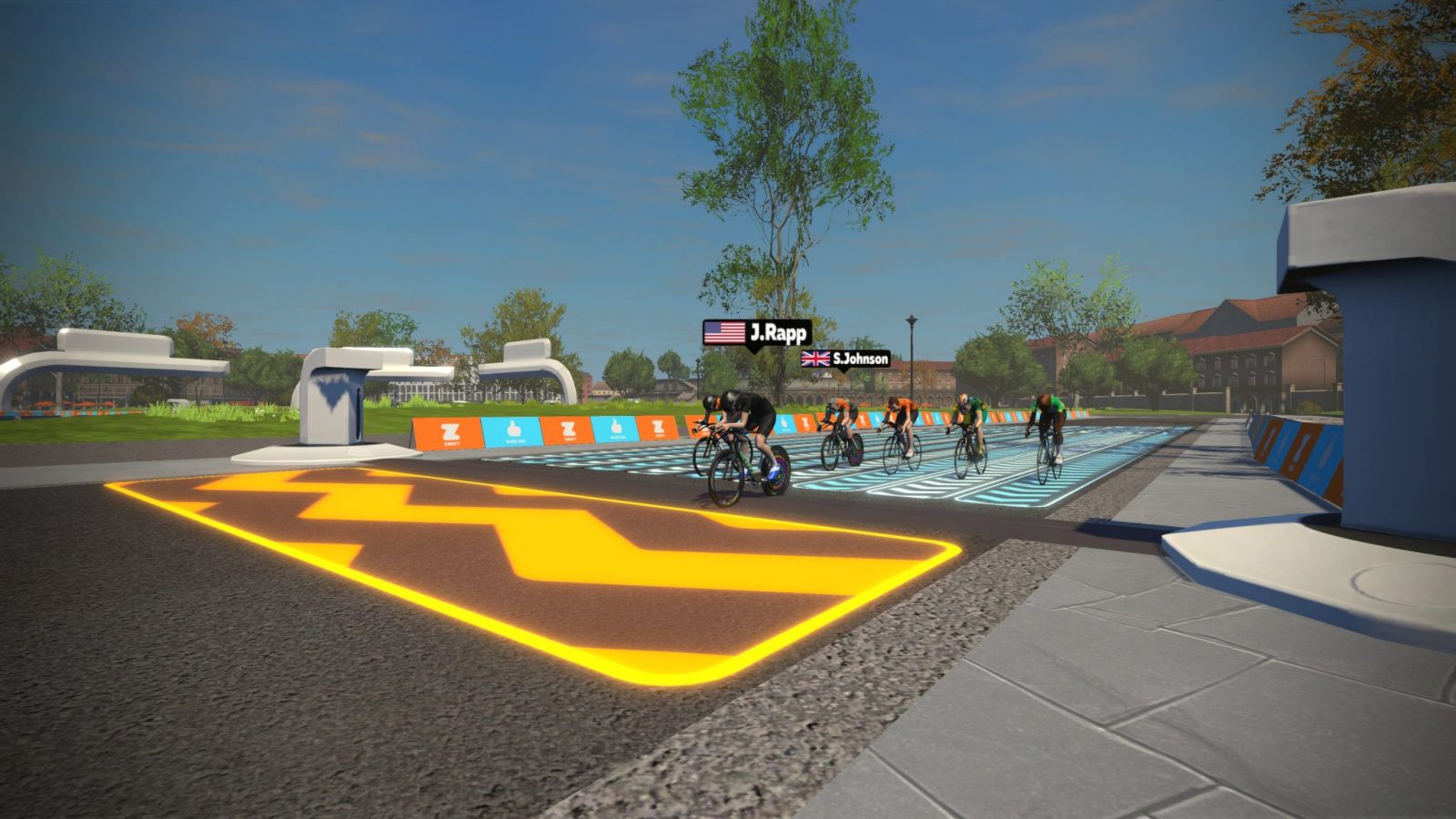 Joining an Event
These time trial features are only available in designated TT events. Joining a time trial event works like any other Zwift event, except that after signing up, you'll be given a start time within 30 minutes of the advertised start time. Just like an outdoor TT!
Zwift Companion allows you to filter events to only show TT's. It also displays your start time once you sign up. The start time is also visible in-game if you join the event then begin riding.
HUD Changes
When racing in TT mode, the on-screen elements are now optimized for time trial efforts: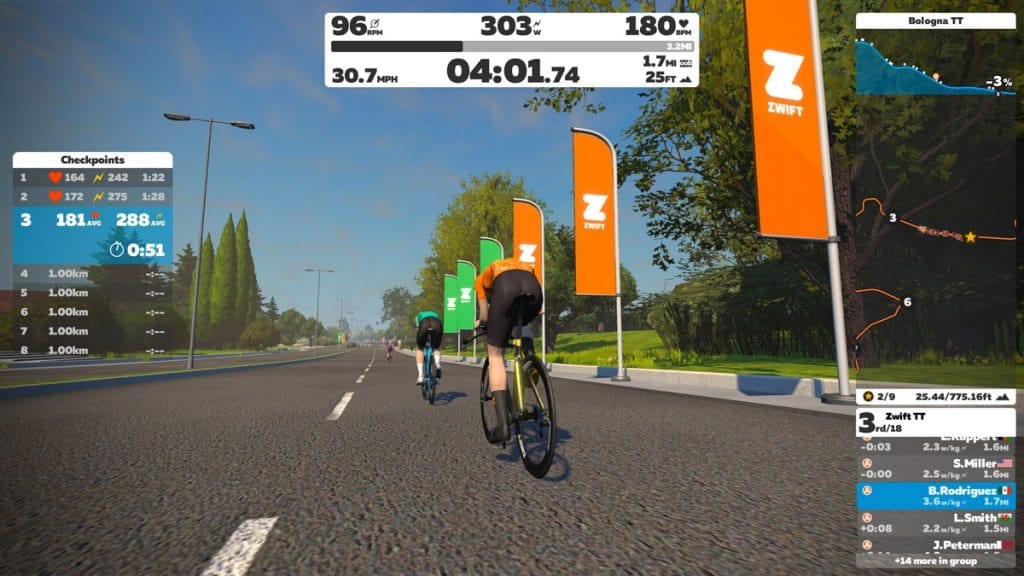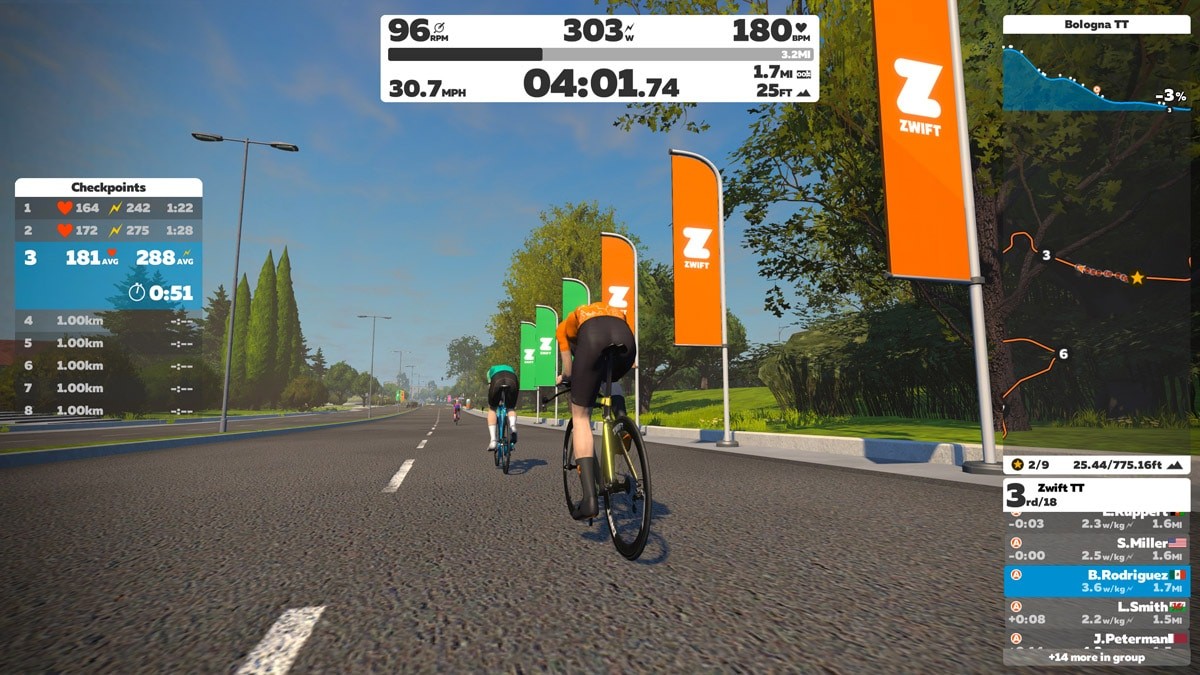 The main display at the top-center now focuses on your cadence, wattage, and heart rate. On the left, a list of checkpoints shows your split times, and you will see leaderboards for those splits with placement by age group and gender.
The minimaps on the right have also been modified to show course checkpoint locations and the standard elevation map.
Route Restrictions
For now, TT races are only available on the Bologna TT course and Fuego Flats, but there are plans to expand this in the future.
When Can I Try It Out?
Now! Just filter the events list in Zwift Companion, checking the box for "Time Trial".
Here's a list of upcoming TT events from ZwiftHacks >
A Strong TT Focus
The new TT features bring an entirely new "event mode" to Zwift. We already have several event types: group workouts, social rides, races, and fondos… but now time trials can be added to this list.
If we look at recent game updates, it's clear Zwift sees value in focusing on TT racing. In addition to the new features discussed above, Zwift's latest Watopia route (Fuego Flats) and newest world release (Bologna) are both TT-focused, plus they have released a pile of TT frames in the Drop Shop. These developments should excite TT specialists and triathletes!
What Do You Think?
Give the new TT features a go, then share your thoughts in the comments below! You can also share your comments on the official Zwift Support Forum thread.