Zwift released a minor game update last night. Here's a quick look at what was added, courtesy of Jonathon Levie over at Zwift Hype.
New Kits
A Team Ineos kit is now in-game, although we don't have a way to unlock it currently. It may be used for an event in the future, or it could be only for members of Team Ineos.
Here's a shot of the kit–along with the elusive Fuego Flats roadrunner!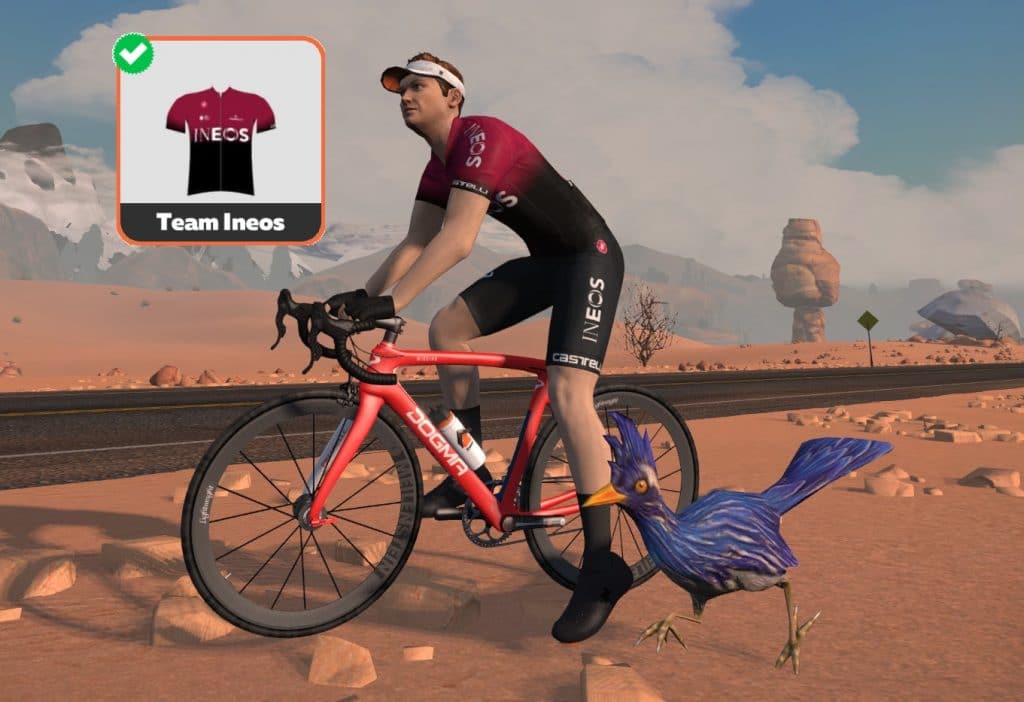 Speaking of Team Ineos, have you seen Zwift's TdF ads? Pretty cool.
Three new running kits (tops and shorts) were also added: K/RC, Norseman, and PRRC.
Steering and Braking?
According to Jonathon, there are some behind the scenes code changes he's seeing which indicate Zwift is working on steering and braking capabilities. When will we be able to try it out for ourselves?
Jon Mayfield discussed steering quite a bit in his recent Zwiftcast interview. Listen to that episode to learn about his thoughts on the topic, and the hidden steering course already in Zwift!