On a global scale 2022 began tamely enough, but it turned into quite a ride. Russia's invasion of Ukraine put the world on edge, and inflation spikes made people more budget conscious than ever before. Post-Covid logistics issues resulted in business challenges in the cycling and indoor training space, leading to job loss, price cuts, and in some cases bankruptcies and buyouts.
It wasn't a pretty year. But amidst all of that, Zwifters continued to ride and run our favorite virtual roads, while Zwift kept rolling out updates.
Was 2022 everything we'd hoped for on Zwift? Of course not, because we always want more than Zwift delivers. That's just part of being a Zwifter; we never get enough new roads, racing improvements, or new shiny features.
But Zwift made some major internal changes this year, implemented a pile of welcome improvements in the platform, and emerged from 2022 a leaner, more focused organization. That bodes well for 2023.
This is our look back at all things Zwift for 2022. Enjoy the ride!
New Roads and Routes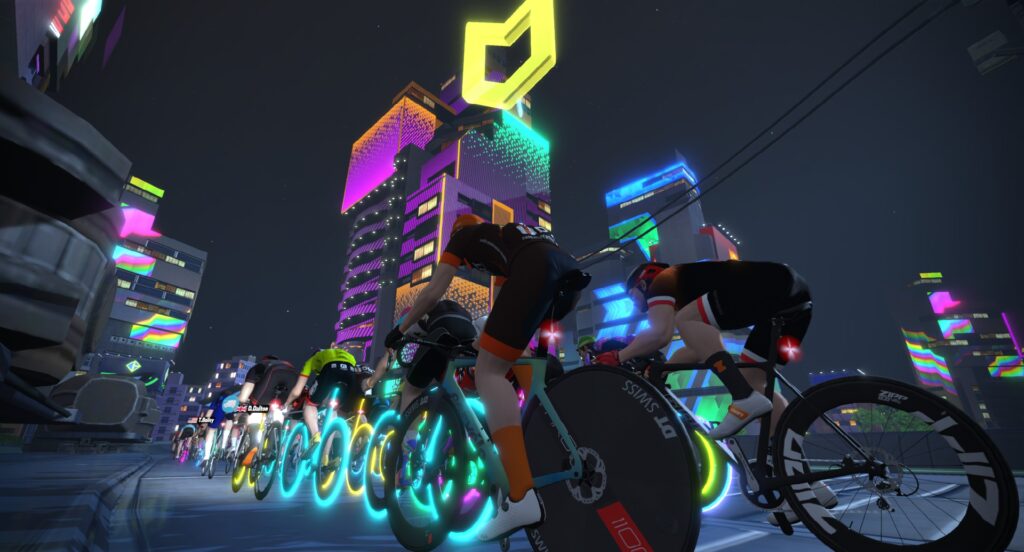 While Zwift still isn't creating fresh roads as fast as most Zwifters would like, they're still giving us new routes on existing roads from time to time. Toward the end of the year, they threw us a bone and released the new Urukazi section of Makuri Islands – the only "fresh pavement" released in 2022. Here's a list of new routes added to the game, by month:
January
February
April (Rebel Routes added for Tour of Watopia)
May (run-only routes)
October
November (Urukazi launch)
Also worth noting, in August Zwift finally made Innsbruck's Leg Snapper into an official segment.
That's a total of 20 routes added in 2022. By comparison, 26 routes were added in 2021, 19 in 2020, and 34 in 2019.
Looking for a complete list of Zwift routes? Check out our Master List of All Zwift Routes.
Major Events
In 2022 we didn't see Zwift rolling out major new community events. Instead, they largely built on previous years' successes, attempting to improve what was already proven to work in marquee events like the Tour of Watopia, the Zwift Classics, Zwift Fondos, Zwift Academies, and more.
The one notable exception is the Zwift Grand Prix – a new elite racing format Zwift launched to replace the ZRL-linked "Premier League". In what must surely be a sign of things to come, this event series saw Zwift experimenting with many fresh, uniquely-esports race formats.
WTRL's Zwift Racing League continued to grow in popularity as the biggest race league in Zwift, while Zwift's monthly ZRacing series (see the current series here) launched and become a welcome fixture on the calendar with its monthly GC and smart rotation of routes.
On the community side organizers continue hosting amazing races week in and week out. This includes our own Zwift Insider Tiny Races which have proven very popular since launching in July!
We won't list all of Zwift's major events for 2022 here, but you can certainly browse the events archive to see what we highlighted throughout the year.
Restructuring
In May, Zwift announced a major restructuring and refocus of the organization. This included a pause on their smart trainer plans as well as a reduction of their ~700-employee workforce by ~20%.
The employee exodus was massive and included Watopians on all levels of the food chain, some of them veterans from Zwift's early days.
While this sort of thing is never easy, it does seem from our "Inside" view that the new leaner, meaner Zwift is moving more quickly and nimbly than before.
Then in December, Zwift announced that CEO Eric Min would be sharing the CEO chair with former Amazon executive Kurt Beidler. This is an unprecedented change in Zwift leadership, and our guess is we'll start to see the effects in the next few months.
New Homescreen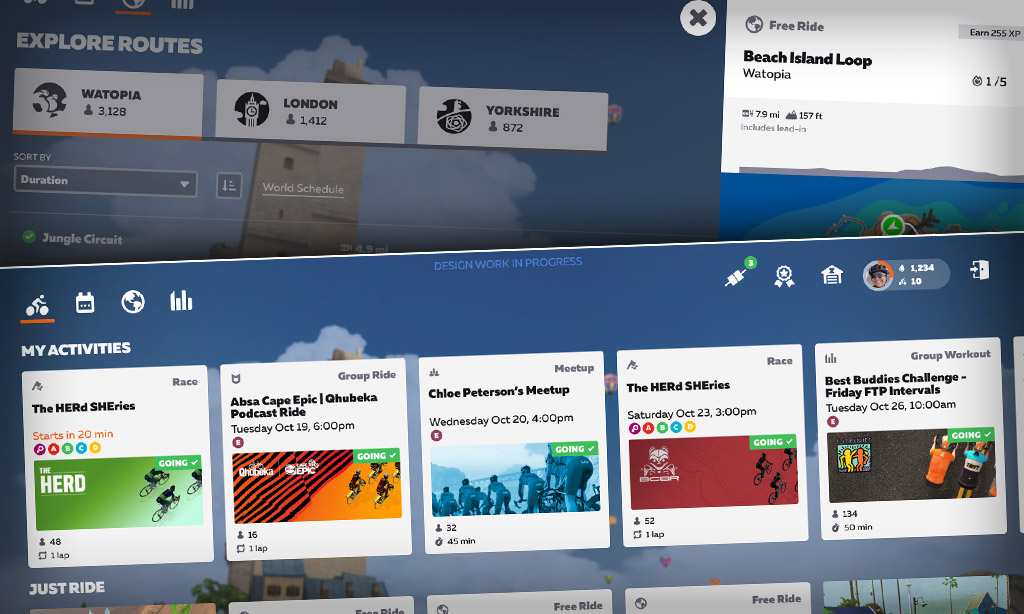 Zwift announced that a long-awaited new homescreen would begin rolling out to Windows users in January 2022. It took until December for the homescreen to be rolled out to all Android users – the last group of Zwifters to receive the update.
Reviews of the new homescreen have been mixed, especially when it comes to the hassle of selecting certain workouts. But overall we like the stronger focus on events, and see lots of potential for smart activity recommendations in the future.
Workout Changes
This year saw big changes made to Zwift's workout library and functionality, in an attempt to make Training Plans and workouts more flexible and accessible. Key changes include:
Bigger Bias: in February, Zwift made it so you could adjust your FTP Bias from -25% to +25%, expanded from -10% and +10%.
Wide Open Training Plans: Training Plans become truly flexible this year, allowing you to take on whatever workouts you'd like, whenever you'd like.
Localization: Workout localization began in April, translating popular workouts to French, German, Spanish, and Japanese.
UI Update: this rolled out in September, updating the workout browser UI to match the new homescreen
Short workouts: just last month Zwift added two new Training Plans for time-crunched athletes, as well as additional "under 30 minutes" workouts.
Frames and Wheels
Lots of new wheels and frames were added to the Drop Shop in 2022, but most weren't remarkable in terms of their performance. Here's what stood out:
New gravel wheels were released in February, and more in March. These name-brand wheels perform much better on dirt than the stock Zwift-branded gravel wheels.
Specialized Crux was released in February, setting the new standard as the fastest climbing gravel bike.
Felt IA 2.0 and Scott Plasma RC Ultimate were added in May, and they're the best TT frames to use if your course involves much climbing at all.
CADEX Tri frame was added in September, and it's the fastest TT frame on flat and rolling routes, by a significant margin.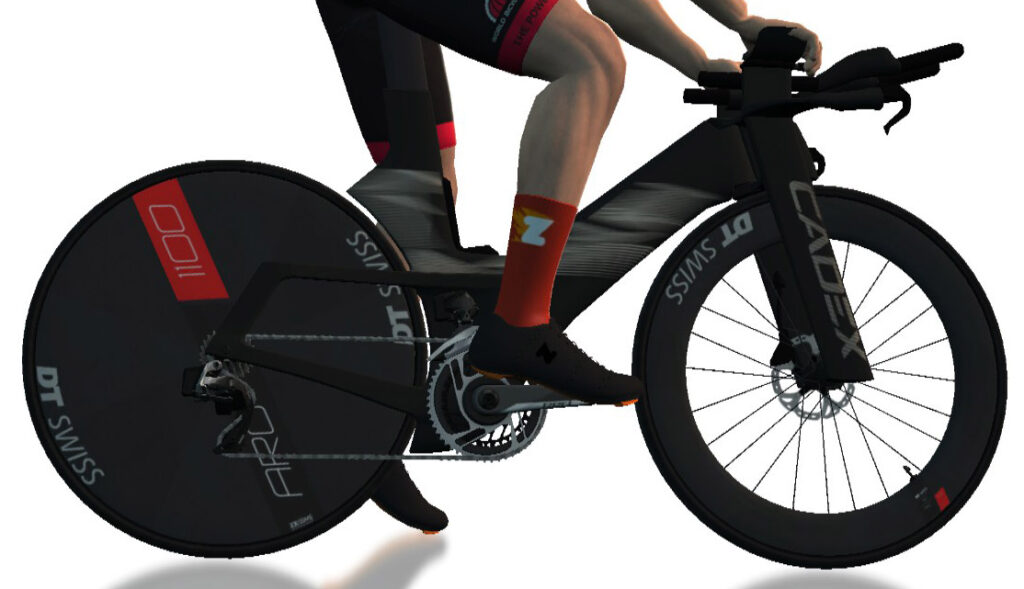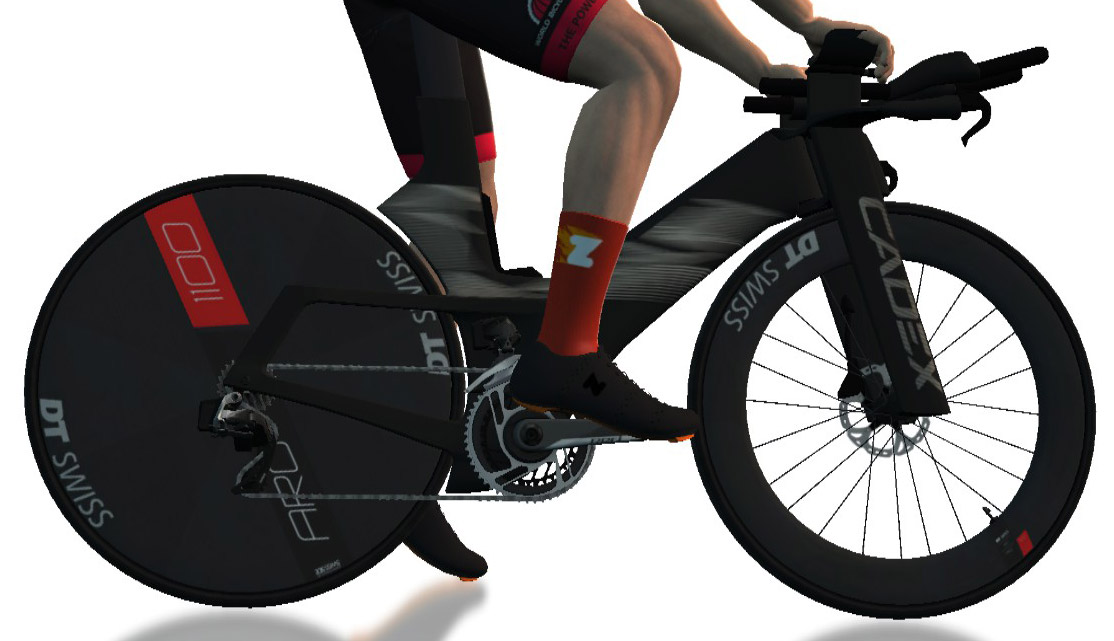 New/Expanded Features

Along with everything listed above, Zwift rolled out additional new features in 2022 and improved existing features. Here's the complete list:
90-Day Segment PRs: segment PRs on the in-game leaderboard have always lasted for only 30 days, but in June this changed to 90 days.
Auto screenshot improvements: in August, Strava users smiled when Zwift started taking automatic screenshots at key points in our activities, making our Strava uploads much more interesting.
Category Enforcement: Zwift began testing CE in February 2022, and it quickly caught on. Related UI was added in October, and as of now around 2/3 of all races use it. This is, simply put, the biggest advance in racing fairness since Zwift launched. Read more >
Clubs: limits were increased dramatically this year, allowing more people to join more Clubs. While Club functionality hasn't expanded much this year, lots of Clubs are using their basic tools each week to manage events. Hopefully Zwift will upgrade Clubs with new features in 2023.
Handcycles: added in September, the virtual handcycle let IRL handcyclists finally have an avatar that matches their real bike. Read more >
HoloReplay: released in October, this handy feature lets us ride against our past efforts. Read more >
"Join a Zwifter" returns: the "Join a Zwifter" tool was mystifyingly not included in the new homescreen UI. But Zwift finally brought it back in November, and it was improved significantly from the original version.
Levels 51-60: veteran Zwifters rejoiced when 10 more levels were added in September. Some of those Zwifters hit the new level 60 limit before the year was out.
Pace Partners/RoboPacers: in September Pace Partners finally moved out of FutureWorks and "graduated" to become an official Zwift feature. As part of that process they were renamed RoboPacers, given an ongoing rotation in Watopia and Makuri Islands, expanded to include a wide variety of paces, given their own row on the homescreen, and the Drops multiplier game was even updated so it gives us more Drops! Read more >
Pack Dynamics 4.x: in 2021, Zwift released Pack Dynamics 3.0, bringing major improvements to the way riders behaved in packs. They're currently testing Pack Dynamics 4, which is supposed to slow down packs, display less forward/backward movement in packs, and allow for more breakaways in races. We assume this will be released in the first half of 2023.
Ride on Bombs return: we haven't been able to give Ride Ons to the 5 closest Zwifters in events for years, but in September Zwift flipped a switch so we could easily share the Ride On love in races, group rides, etc.
Smart Anvils: while we loved seeing people deploy the anvil on climbs, Zwift apparently did not. So in September they made the anvil powerup smart, so it only works if you're on a 1.5% or greater descent. It's now a favorite powerup of many racers.
TT improvements: these began rolling out in June, and eventually included TTT improvements so ZRL racers could stop manually timing their TTT starts, and could use TT frames. Zoom zoom!
Zapping Fence: in June, Zwift announced that ride leaders could request that their event use the zapping fence, which boots riders out if they ride ahead of the fence for too long. Take that, zinners!
Game Updates
Zwift stayed on schedule with monthly updates throughout the year. Some updates were far more exciting than others, but we like the pace of regular releases nonetheless:
Hardware
Support for Wahoo's Direct Connect was (finally) added to Zwift in April, and this functionality now allows the latest Wahoo KICKR to connect to Zwift via WiFi.
The biggest news in the hardware space, though, was Zwift's release of their Zwift Hub trainer: a capable direct-drive trainer priced to sell at $499. It's no exaggeration to say this news rocked the indoor cycling world, where direct drive trainers typically sell for $800+.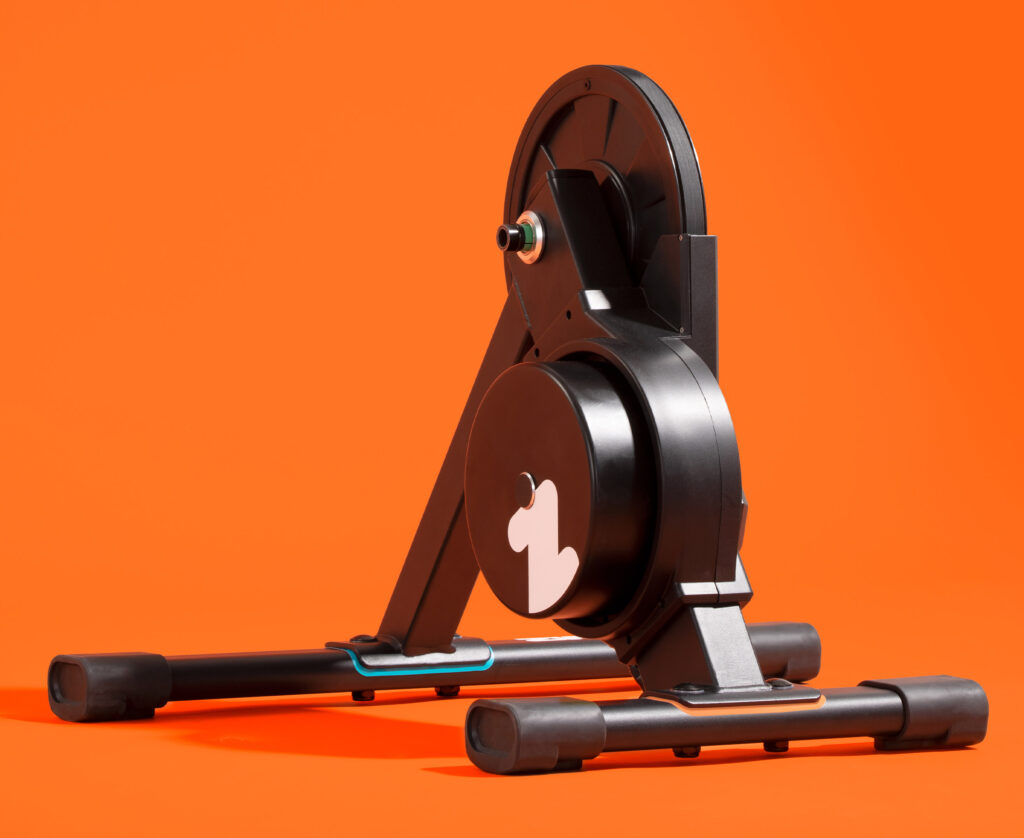 Wahoo quickly filed a lawsuit against Zwift, arguing that the Zwift Hub infringes on a number of patents utilized in Wahoo's KICKR trainers (read more from DC Rainmaker). This lawsuit is in its early stages, but we'll surely see more news in the coming months.
2020's lockdowns validated indoor training, then 2021 saw the fruit of that validation as trainer sales stayed robust and trainer manufacturers ramped up production.
Then 2022 arrived, and the bottom dropped out.
This year, for the first time ever, we've been seeing massive, ongoing discounts for trainers from popular makers including Wahoo, Tacx, and Saris. Where you couldn't find a KICKR v5 to buy in 2020, Wahoo couldn't seem to offload enough of them this year, even at a 30% discount.
It's a challenging time to be in the trainer business, with so few customers looking to drop big money on a new trainer and the aftermarket flooded with post-Covid used hardware. So it was no surprise to hear Saris had to sell itself at a bankruptcy auction a few months back. Chances are we'll see others struggle in the indoor space for the next year or more.
Competitors
In April, Wahoo announced its acquisition of Zwift's closest competitor, RGT. Rebranded as "Wahoo RGT", the platform was integrated into a new monthly subscription dubbed "Wahoo X" which also includes Wahoo's SYSTM (formerly known as Sufferfest).
With Wahoo X priced equally to Zwift, the acquisition was a clear move to compete head-to-head with Zwift in the training software space. Wahoo also made moves to differentiate RGT from Zwift, offering an annual plan discount and recently rolling out in-game voice comms.
Where will the Wahoo vs Zwift story go in 2023, with a trainer patent lawsuit looming and the industry's two top software platforms battling for market share?
Community Bummers
Two things happened in the Zwift community in 2022 which need to be mentioned here, in the interest of having a complete record of the year.
First, in February, there was #FreeLuciano. We'll leave it to you to read the full story if you wish, but to summarize: one Zwifter (Luciano) revealed a massive racing exploit, then was banned by Zwift. And the kerfuffle just got more fuffled as the days went on…
Then in June, Zwift warned community add-on developers that required upcoming encryption changes would be breaking their apps. And in July, that's exactly what happened. Popular add-ons like Zwift Activity Monitor, ZwiftMap, and Sauce for Zwift were rendered nonfunctional when Zwift began encrypting their client-side datastream to comply with new requirements on Android.
Since that time, both ZwiftMap and Sauce for Zwift have released updated versions with workarounds. Still, we sure would love to see Zwift create a true API so approved developers could plug into game data and do amazing things.
What's Coming in 2023?
Here's what we know is coming very soon (within 1-2 months) to Zwift:
There's more to come in addition to what's listed above. Some things we're not allowed to mention yet, but there are definitely other things Zwift simply hasn't told us! We're looking forward to 2023 and all the Zwifty upgrades it will bring, and we hope you are, too.
Your Comments
What are your thoughts on Zwift's 2022? Favorite new features, things you wish Zwift had released but didn't? And what would you most like to see in 2023? Share below!