Zwift's February update included the 19th frame in game from US-based Specialized. Named the "Crux", this is the first gravel bike from Specialized in Zwift's Drop Shop.
Here's how the Crux is described in Zwift's Drop Shop:
"The Crux is the lightest gravel bike in the world, with the exceptional capability of massive tire clearance and performance gravel geometry. It's not just the ultimate expression of gravel performance, it's your one-way ticket to gravel enlightenment."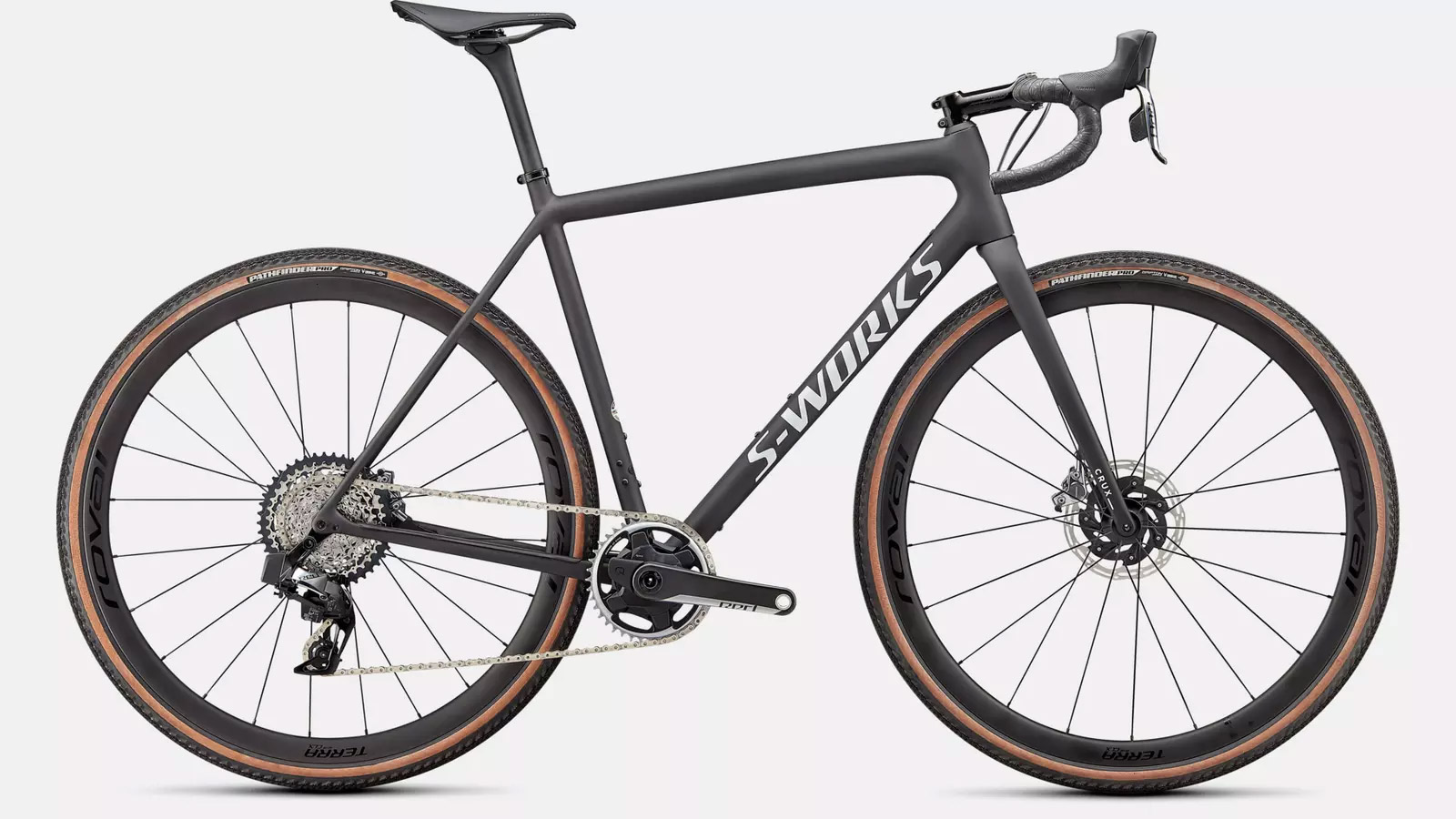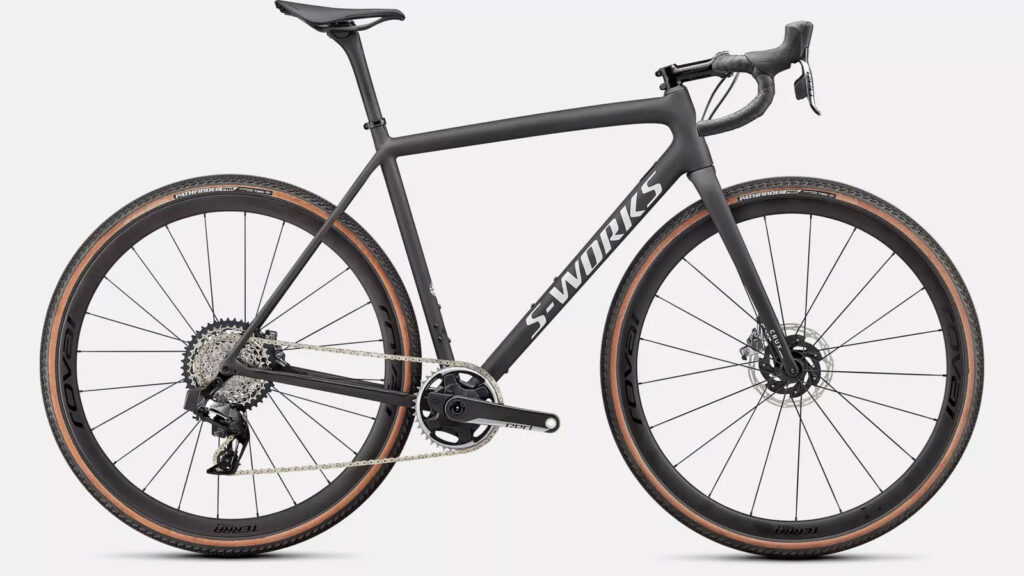 This frame is priced at 869,800 Drops, making it by far the most expensive gravel bike in the Drop Shop. (To be fair, it costs a pretty penny IRL). It's level-locked at 17 and rated 2 stars for aero, and 3 for weight. But Zwift's star ratings aren't precise enough to communicate actual performance in game in a useful way, so we ran the Crux through our standard battery of tests.
Here's everything you need to know about the performance of the new Specialized Crux frame in Zwift.
Aero (Flat/Rolling) Performance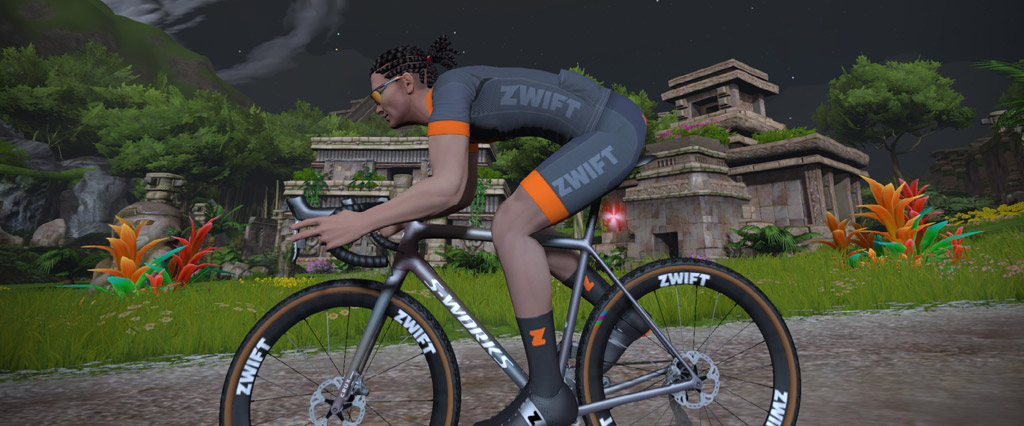 The Specialized Crux turns in a mid-pack poor aero performance, faster than the Canyon Inflite, Lauf True Grit, and Zwift Gravel, but slower than the Cervelo Aspero and Canyon Grail.
Its test time of 53:50.5 is 3.5 seconds faster than the default Zwift Gravel frame. By comparison, the current fastest gravel frame in Zwift (Cervelo Aspero) turns in a time of 53:47 on our test course, which is two laps of Tempus Fugit, totaling 34.6km.
Climb Performance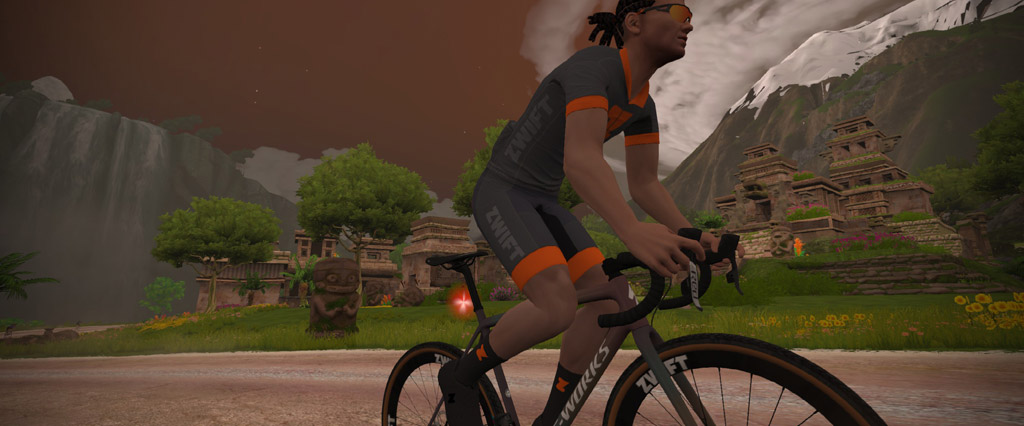 Since the Crux is billed as the world's lightest gravel bike, we expected its climb performance to be best-in-class. And we weren't disappointed! The Crux out climbs all other gravel bikes in game on our test course.
The Specialized Crux turns in an Alpe climb time of 51:18. The next fastest gravel bike is the Canyon Grail at 51:24. (By comparison, the fastest bike in game (Specialized Aethos) completes the test is 48:50.)
Note: all test results above are from a 75kg, 183cm rider holding 300W steady using the Zwift Gravel wheelset.
Conclusions
With more bikes in Zwift than any other manufacturer, it makes sense for Specialized to have a gravel offering available. The Crux fits into a nice niche in the Drop Shop, too, as the first sort of "climber gravel" bike. It could prove quite useful in gaining valuable seconds up Yumezi's Temple KOM!
The Specialized Crux has been added to the following posts, and it can also be found on our Master Zwift Frames List:
Questions or Comments?
Share below!
Important note: this post contains speed test results for Zwift frames or wheels. These results may change over time, and a bike's performance relative to others may also change. We don't always revise posts when performance rankings change, but we do keep current, master versions of our speed test results which are always available. See the frame charts, wheel charts, and Tron vs Top Performers for current performance data.