The latest Zwift update is now available on all platforms: Mac, PC, Android, iOS, and AppleTV.
Not sure if your Zwift install is up-to-date? Here's how to check >
This update is quite minor – basically two new training plans, some new route badges, and a pile of bug fixes. Word is January's update will be more substantial, but for today… let's dive into the details of December's release!
More Training Plans
Fast Track Fitness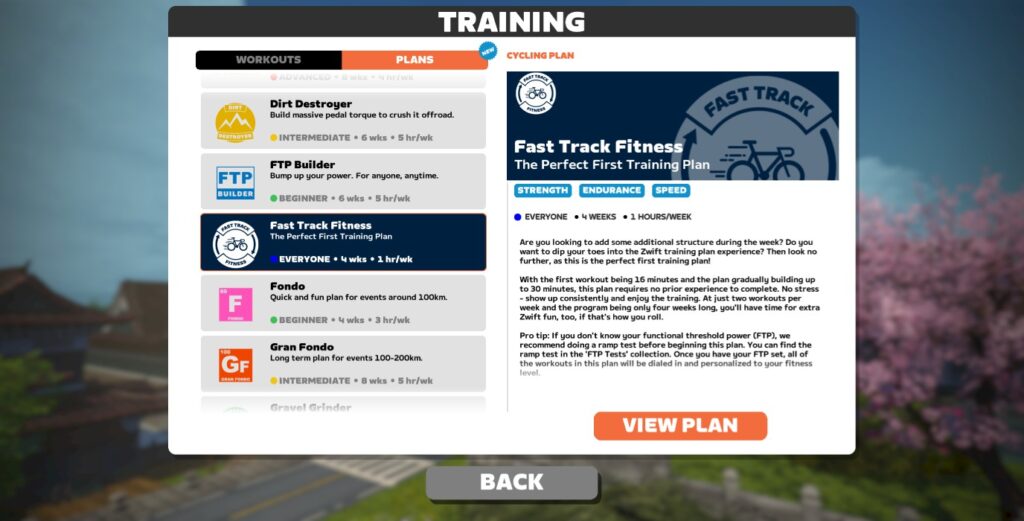 At only 4 weeks long, with two workouts per week building from 16 to 30 minutes, this is a great training plan for newer riders. It's also a great first training plan, since the short workouts are doable for just about anyone and can fit into any schedule.
Build Me Up Lite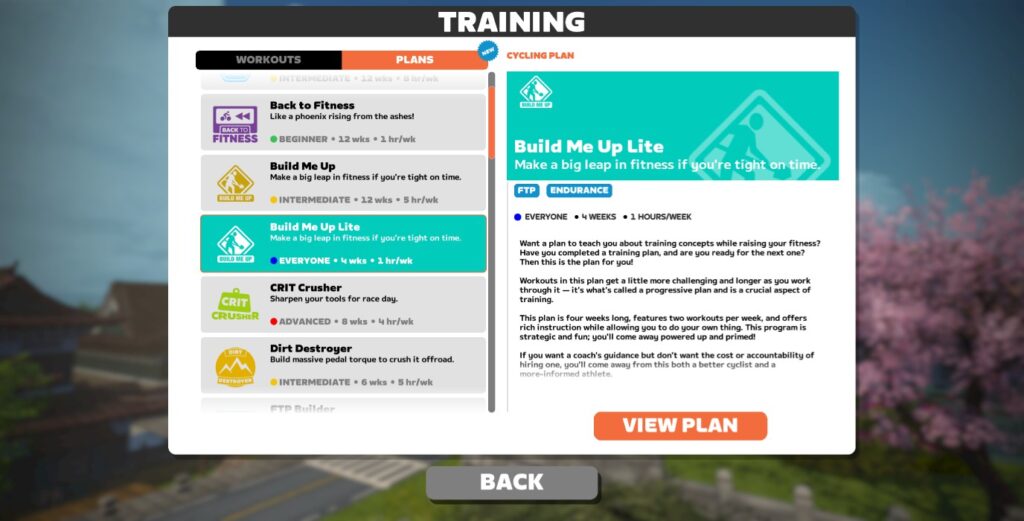 Another 4-week plan with just two workouts per week, this plan provides some education and training guidance while helping you build fitness. Workouts are 30-35 minutes long. A great followup to the Fast Track Fitness plan, or a good plan to jump into if Fast Track Fitness' workouts are a bit too short for your taste.
More Route Badges
Hurray, new route badges! Five event-only routes have been made public (and thus free rideable) with new route badges: France's La Reine, NYC's Gotham Grind, Watopia's Waistband, Richmond UCI Reverse, and the run-only Surfin' Safari in Watopia.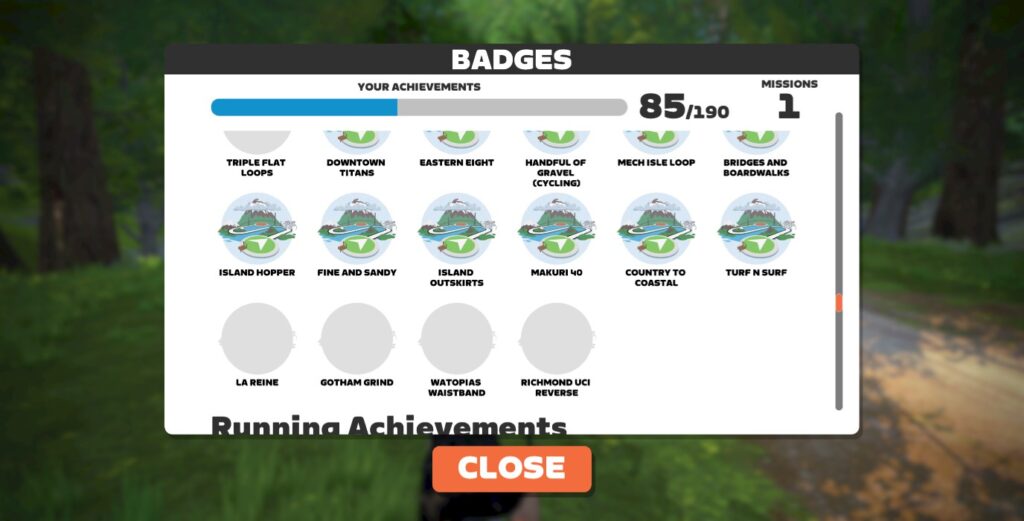 More Drops
The Robopacer Drops Multiplier game now caps out at x2.5, instead of x2.0 where it's been stuck since October's update. That means more Drops – especially welcome news for newer Zwifters looking to buy some sweet frames and wheels!
More Pixels: AppleTV 4k (3rd Gen) Update
The latest AppleTV (4k, 3rd generation) now delivers the same resolution as the other 4k AppleTV devices. This is great news, as this AppleTV is the cheapest ever – just $123.49USD on Amazon!
(Inside sources tell us we can expect improvements to AppleTV performance in the coming months, as the latest versions have strong enough graphics to support better visuals.)
More Homescreen Updates: Android Rollout
Android users have been the last to get the new homescreen UI, but today Zwift says, "The new home screen is now on most Android devices."
More Testing: Pack Dynamics 4
This update includes an updated version of Pack Dynamics 4, but it is far from being rolled out to the general populace. This new version will be tested in specific events in the coming weeks.
More Fixes and Tweaks
A few more fixes were noted in this release. Here they are, with our notes in italics:
Resolved camera issues when changing camera views in Makuri Islands and when joining a RoboPacer. Additionally, some screenshot bugs have been resolved. Since we take hundreds of screenshots per month, this is a welcome fix.
Sending the sound slider to 0 in game will now correctly turn off game sounds. Although, we all know the Zwift game music is a jam. Is it though?
Ambient sounds in New York and Innsbruck are now at the expected sound levels. Our families will miss the blast of sound at the start of our 5am rides!
See notes on this update release in the Zwift forum >
Questions or Comments?
If you spotted any other changes or bugs in the update, please comment below!