The latest Zwift update is now available on all platforms: Mac, PC, Android, iOS, and AppleTV.
Not sure if your Zwift install is up-to-date? Here's how to check >
This update includes Training Plans that are more flexible, two new triathlon-specific TT bikes, upcoming Pace Partner changes, and various other things. Here are the details…
Training Plan Updates
Each of the last few updates has seen Zwift make their Training Plans more and more flexible. Today's update continues that trend, opening Training Plans wide open so when you sign up for a plan, all workouts in the plan are immediately unlocked. No more waiting until the start of the week, or not having access to certain workouts.
It's all open. You're in control. Go get 'em!
New TT Bike Frames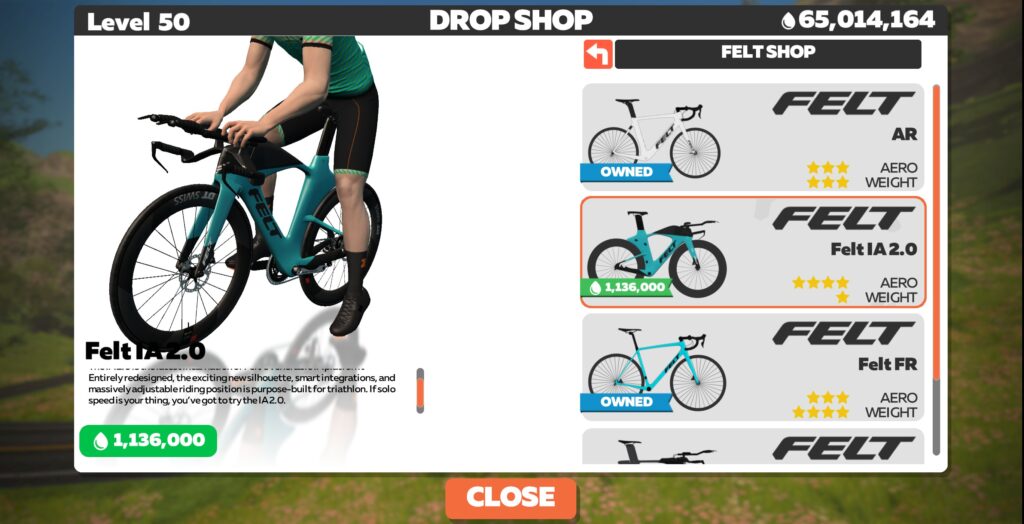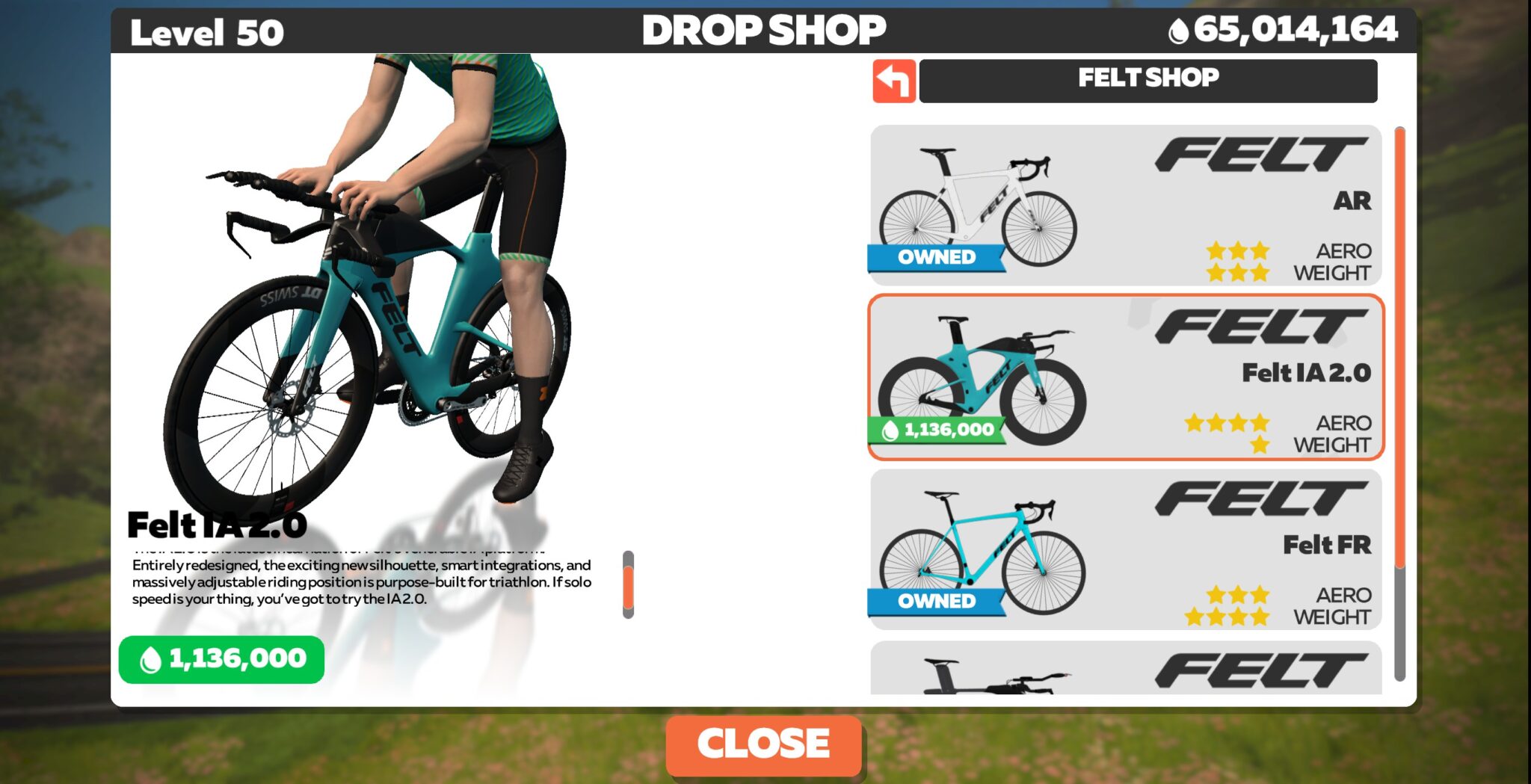 Two new triathlon-specific TT bikes have been added to the Drop Shop:
Felt IA 2.0: 1,136,000 Drops, Level 34+ required, rated 4 stars for aero, 1 for weight
Scott Plasma RC Ultimate: 1,136,000 Drops, Level 33+ required, rated 4 stars for aero, 1 for weight
We're testing both frames now, and will publish results when available.
New Run Routes
Two new run routes have been added, and include achievement badges:
Surfin' Safari: 9.77km/6.07 miles
Splash and Dash: 5.92km/3.68 miles
These are event-only routes at this time, and will be used in the upcoming adidas Run for the Oceans events (more on that soon, in a separate post).
Pace Partner Changes
Although these changes aren't yet live, today's update notes include information about upcoming Pace Partner changes (pace partner tweaks are generally done on the server side, so no game updates are required on the client side):
Beginning 15 May, 3 new Pace Partners will be found in Watopia:

Dorothy Duster who will ride at 1.15w/kg
Diego Duke who will ride at 1.8w/kg
Danny Draft who will ride at 2.15w/kg

We will be making significant and regular changes to these Pace Partners throughout the summer.
Additionally, the 4 Pace Partners found in Makuri will be taken offline and will remain offline for the foreseeable future.
Additional info in the Zwift forum >
New Workouts of the Week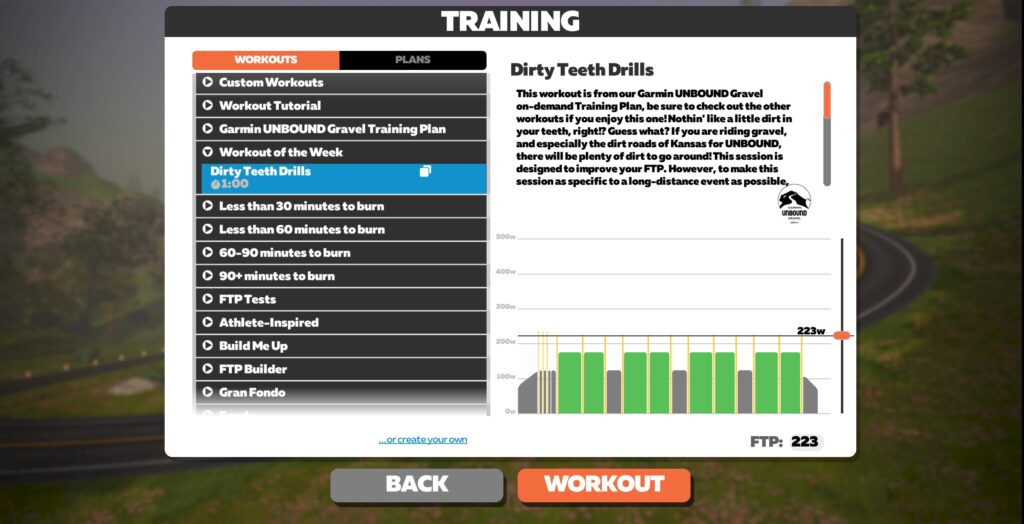 Workouts have been added to the on-demand list for May and June. You can only see the current week's workout, which you can do on your own or in a Wednesday Group Workout.
May 16th – 22nd: WHOOP | EF Pro Cycling's Yellow Day Workout
May 23rd – 29th: INEOS | The Thomas
May 30th – June 5th: ZA Road '21 | Threshold Under/Overs
June 6th – 12th: Athlete Inspired | Punchy Climbs
Workout Localization
This wasn't included in the update notes, but Zwift continues to localize On-Demand workouts, rolling out 12 workouts in Japanese with this update. According to our sources within Zwift, they are continuing to work to add more workouts and languages.
Permanent Pride Tower


Downtown Watopia had a rainbow-painted Pride Lifeguard Tower that was used for past Pride events, but only visible in events. This was a virtual remake of the Pride Tower in Long Beach which was destroyed by an arsonist in March 2021, but subsequently rebuilt.
This is now a permanent fixture in Watopia.
Read more about this on the Zwift forum >
New Mountaintop Pens and Event-Only Downhill Routes
Zwifters are reporting new event start pens atop both Alpe du Zwift and Ven-Top. Now that's interesting. What does Zwift has planned… downhill races? It appears so. There are two event-only routes in this update:
Alpe du Zwift Downhill
Ventop Downhill
Hmmmm….
Bike Changing Bug
Zwifters are also a reporting (and we've seen on this end) some weirdness when it comes to changing bikes in the garage or Drop Shop. Bike selections don't seem to "take" every time, although clicking around enough seems to make it happen eventually.
Bug Fixes and Misc Improvements
Here's Zwift's list of fixes and improvements included in this update, with notes in italic from us:
Watopia's own KQOM radio station is hosting a familiar voice for your listening pleasure. Wonder what this is all about? We'll have to ride up there and check it out…
Fixed an issue impacting PowerUp probability for events with custom PowerUp settings. This was wreaking havoc on ZRL races, which have since turned off all powerups. Hopefully the bug is truly fixed.
Fixed an issue causing workout blocks to be missing if a workout is started without a power source paired.
Fixed an issue that would cause some running workouts not to unlock on the correct day in a training plan.
Fixed an issue that would cause the ride report to appear when the Zwifter starts a workout.
Fixed an issue that would prevent a Zwifter from advancing from the pairing screen after devices have been paired.
Fixed an issue causing bikes and riders to fly after completing Repack Ridge. But did they fix the issue which caused us to fly from the start of Repack Ridge?
Fixed an issue causing event-specific bike overrides to remain after the event is over. Help, I'm stuck on a gravel bike!
Fixed an issue causing segment leaderboards to exclude other riders in your meetup.
Fixed an issue causing the Pace Partner proximity UI to remain once riders were within range of the Pace Partner.
Fixed an issue causing cobblestone sounds to be a bit too loud.
See Zwift's notes on this update release in the Zwift forum >
Questions or Comments?
If you spotted any other changes or bugs in the update, please comment below!