The latest Zwift update is now available on all platforms: Mac, PC, Android, iOS, and AppleTV.
Not sure if your Zwift install is up-to-date? Here's how to check >
This update is big news, because it includes new roads! It also sees the return of "Join a Zwifter", making it easy once again to hop on and ride with a friend. Let's dive in!
Urukazi Expansion
This is the biggest news in today's update, of course, because new roads are what Zwifters love most! The Urukazi (pronounced "woo-roo-kah-zi") expansion adds ~22.7km of new roads and 8 routes to the Makuri Islands: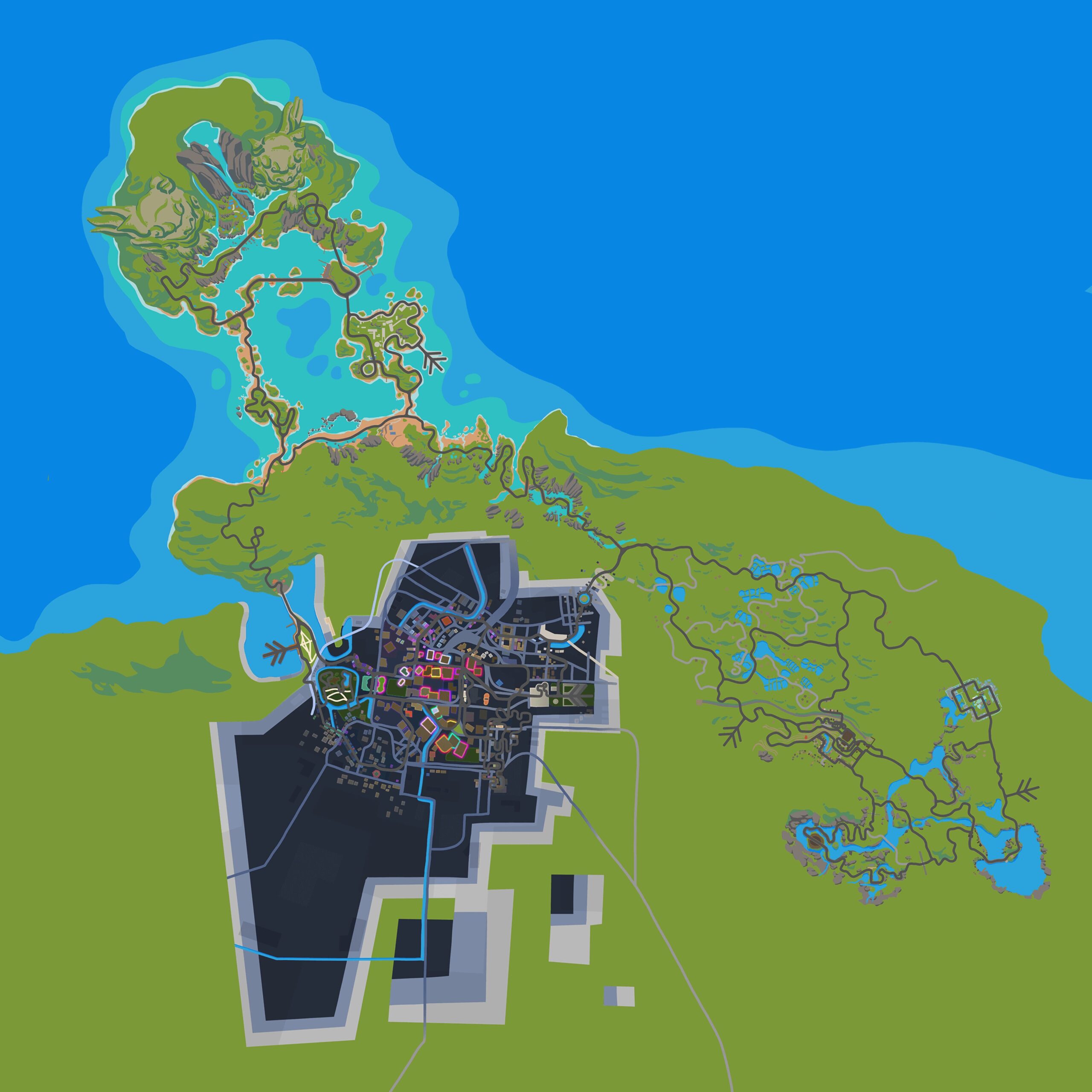 There are 6 new sprint segments as well: the Boardwalk, Shisa, and Tidepool sprints, in both forward and reverse directions. There are no timed KQOM segments in Urukazi expansion.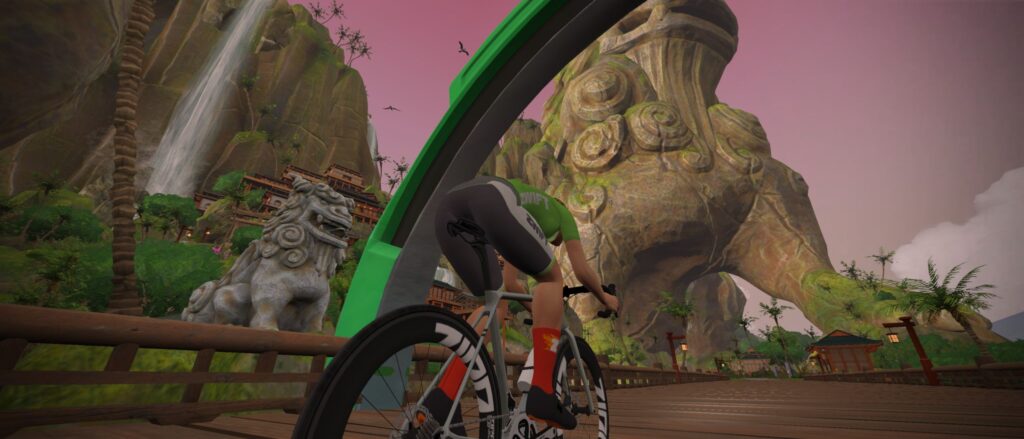 After lots of chatter about the new "sand" surface launching with Urukazi, you may be wondering what it's like. Here's how it appears: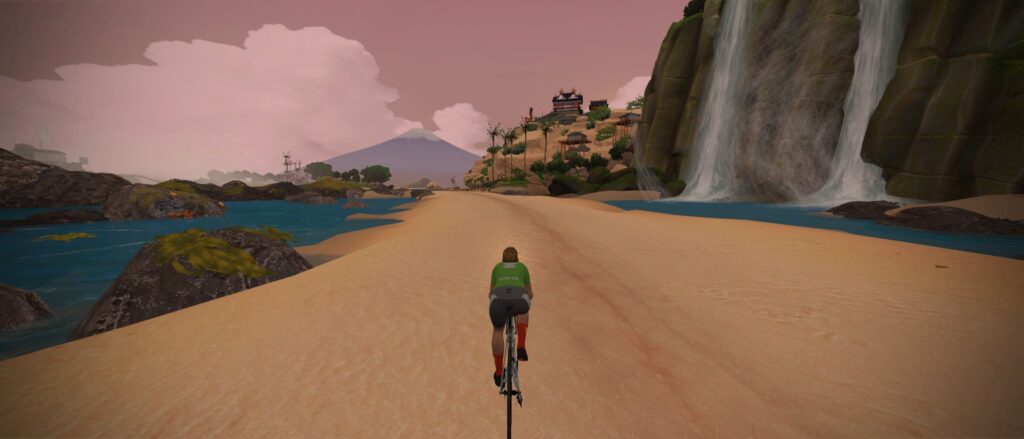 But there's not much else to report. It rolls just like asphalt – the same Crr (road bikes are faster than gravel bikes, etc.) It just looks sandy.
"Join a Zwifter" Returns
The new homescreen UI removed Join a Zwifter, but Zwift brought it today back due to popular demand. It's a much better version, too!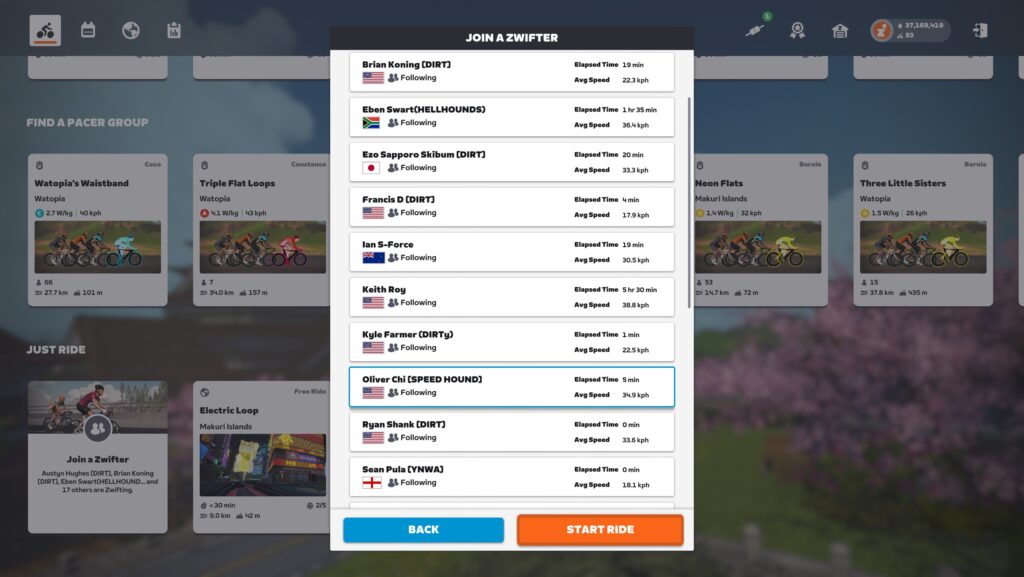 What's upgraded from the past version:
Browse Zwifters you can join regardless of their world/route
Favorited Zwifters are at the top of the list, with followed Zwifters next. Pro and verified Zwifters are at the bottom of the list.
You won't see Zwifters you can't join right now, such as anyone in an event.
Displays the country flag for easier scanning of the list.
To access it, click "Join a Zwifter" at the bottom-left of the homescreen. Then just choose the Zwifter you want to join and click "Start Ride".
HoloReplay Changes
Zwift released HoloReplay last month, and this month they're making a change so efforts in group rides, races, and solo workouts are also recorded. That means we'll have some very fast ghosts to chase!
Misc Changes and Fixes
Zwift's update notes say this release "Improved Apple TV remote interactions on Training Plan and Save screens."
Pace partners are now being called "RoboPacers"
When saving an activity, the Club you last selected is saved, so you can easily save to your preferred club
Fixed an issue where some pedestrians and animals would appear holographic
See notes on this update release in the Zwift forum >
Questions or Comments?
If you spotted any other changes or bugs in the update, please comment below!