Yesterday, Zwift shared a fresh "This Season on Zwift" presentation with media partners, detailing what's coming in the next few months. We'll dig into the contents of that presentation in another post, but first let's talk about the big news: the new Scotland map!
Zwift says, "The Scotland map is inspired by the bucolic Scottish landscape, the city of Glasgow's distinctive architecture, and the surrounding areas. As you ride through the world, you'll see famous landmarks and attractions from the country, including castles, mountains and cityscapes."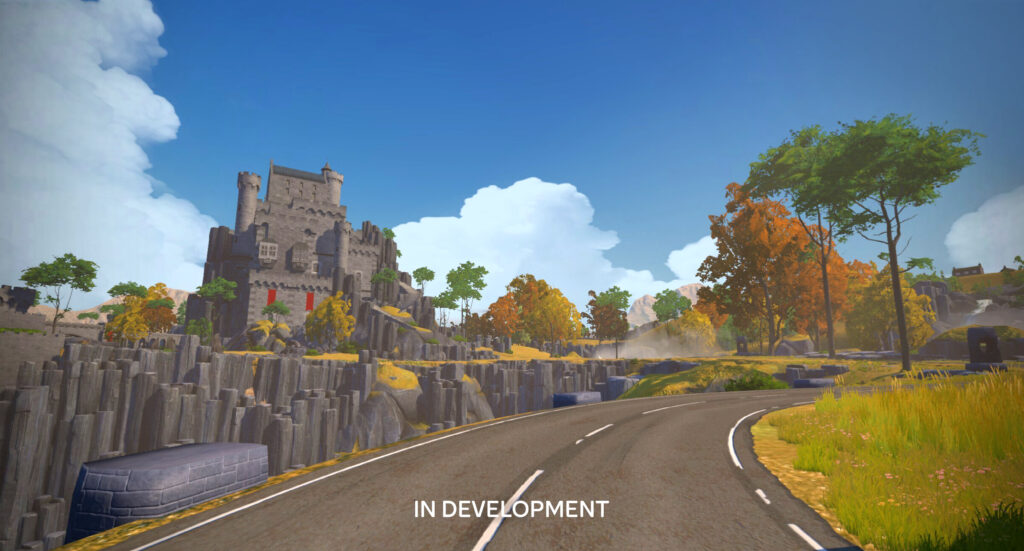 For those who may not know: Scotland is hosting the 2023 UCI Cycling championships in August. It's a unique event this year, since all cycling disciplines are being hosted in Scotland during an 11-day span in August.
Well, almost all disciplines. Cyclocross worlds are on February 4-5 in Hoogerheide (The Netherlands), and Esports worlds are on Zwift February 18.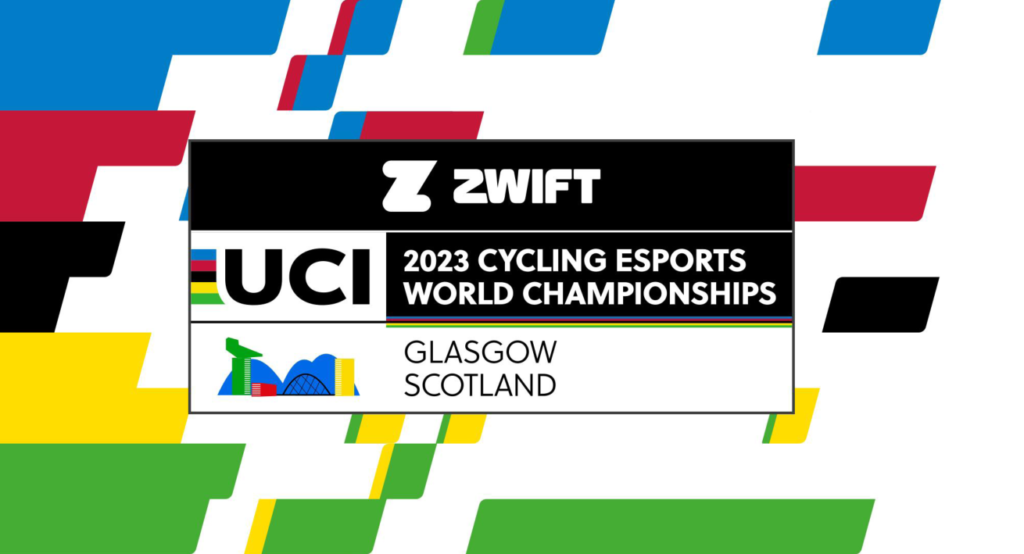 In past years, Zwift built virtual versions of world courses for Richmond (2015), Innsbruck (2018), and Yorkshire (2019). But these courses were never used for actual UCI Esports Worlds events! So this year is a first: Zwift building a map inspired by the Worlds location, and the UCI holding their Cycling Esports World Championships on that very map. This makes Glasglow both the IRL and virtual host of this year's UCI World Championships!
This week's media release includes the details of the 2023 UCI Cycling Esports World Championships as well: a 3-race elimination event completely different from the single scratch races done in past Esports World Championships.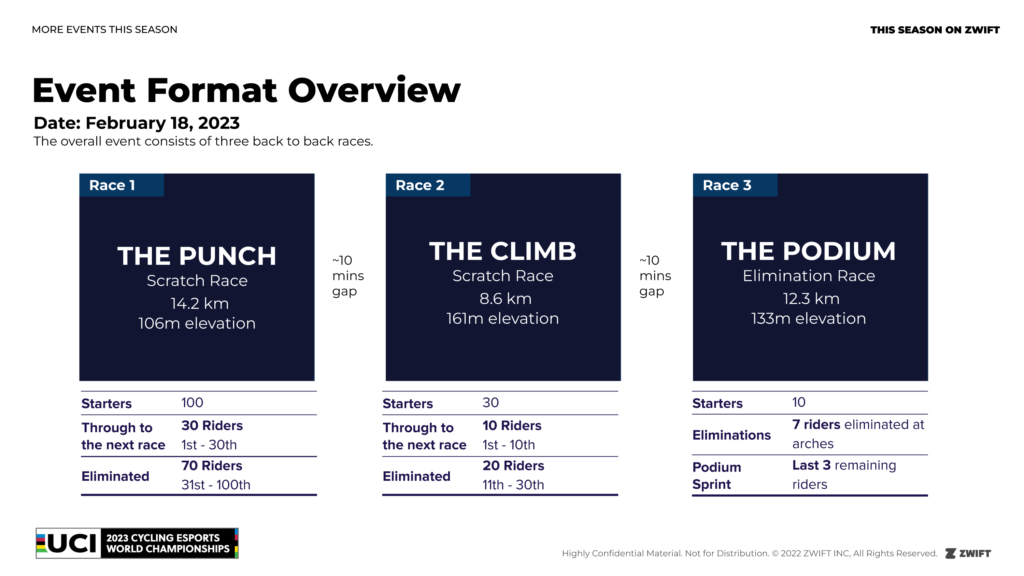 Sources within Zwift tell us that the Glasgow map has been specifically designed for hosting an incredible Esports Worlds event. This is a first as well, since past UCI Esports Worlds were held on courses designed as part of Zwift's overall map offering.
What will be different about a map specifically designed for incredible esports events? Hard to know at this stage, but Zwift says the Scotland map includes features not seen anywhere else in game, including "a loopable hill and a dedicated time trial course that will make racing at every level fun."
One thing we do know: the new Scotland map includes 5 routes/courses.
Release Date
Zwift is planning a specific set of events beginning late January 2023 where riders can reconnoiter the new roads of Scotland before the big race. (It is unclear whether community teams will be able to organize events in Scotland prior to Worlds, or if Zwift will wait to open the map up until the big race is finished.)
Zwifters will be able to free-ride in Scotland starting mid-March. 
Concluding Thoughts
It's always fun when Zwift releases a new map, because Zwift riders love exploring new virtual tarmac just like outdoor riders love exploring it IRL. New sights, new challenges, new racecourses where we can test ourselves. What's not to love about a new map?
Zwift's Scotland appears to be a small map, and our guess is it won't see be expanded once it is released since Richmond, Innsbruck, and Yorkshire weren't expanded after their releases. That's not a bad thing: if the map contains a small set of courses that make for great racing, it will become popular with race organizers and get worked into the overall mix of Zwift worlds, simply adding to the list of event and free-ride options available to all.
We're looking forward to late January. Bring on Scotland!
Your Thoughts
Share below!