Zwift has announced that Personalized Leaderboards are coming to the Zwift Companion app in February 2023, allowing Zwifters to see and analyze their times on Zwift segments.
How Will It Work?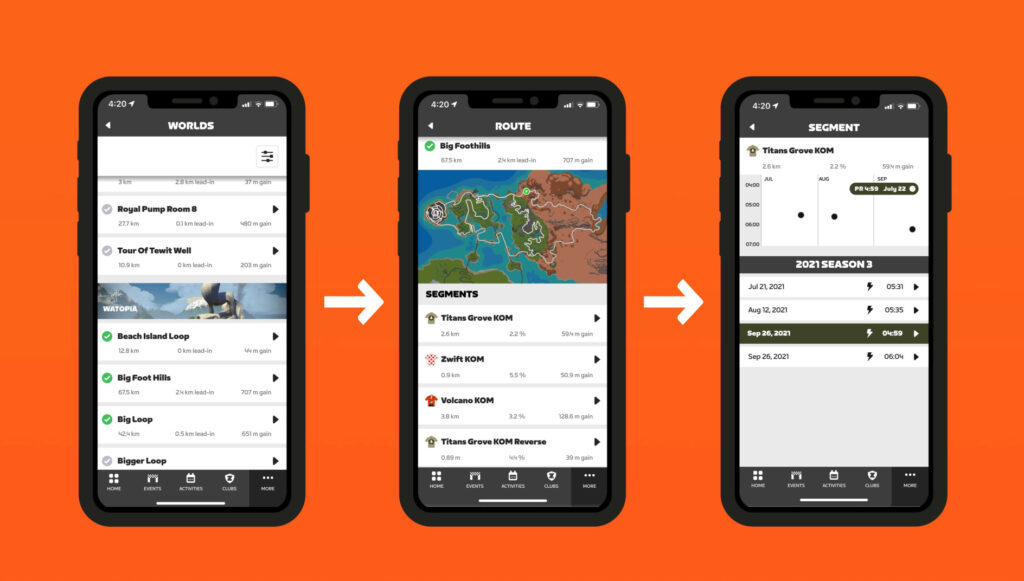 Leaderboards will be accessed via the Zwift Companion app (available for Android and iOS). The leaderboard interface lets you quickly "drill down" by selecting a world, then selecting a route or segment in that world.
The leaderboards can be sorted by season (each year is divided into 3-month seasons: January-March, April-June, July-September, and October-December), so you can track current progress or benchmark your fitness against a previous season.
Scope
The leaderboard data's promised scope is impressive. Zwift says it will include every segment and route in game. (By our count that's 187 routes, 31 KQOMs, and 43 sprints).
It's not just your recent data that will be tracked, either. Leaderboards will give you access to performance data from your entire lifetime on Zwift. A complete picture of your Zwift performance history!
Next Steps
In the future, the Companion app's Leaderboards feature won't just show your data – it will also show the performance of other Zwifters! Zwift isn't sharing the details of exactly how this will work (our guess is they're working through privacy concerns first) – but we can see a day where Clubs are competing with other Clubs based on leaderboard results.
All the data is there… and Zwifters love a good competition. We're stoked to see Leaderboards moving forward, as they're something that has been in the works for years.
Your Thoughts
Share below!