The latest Zwift update is now available on all platforms: Mac, PC, Android, iOS, and AppleTV.
Not sure if your Zwift install is up-to-date? Here's how to check >
This update includes new routes and badges, an upcoming mission, and of course a pile of bug fixes. There are also behind-the-scenes updates we can't yet access. Here are the details…
New Makuri Islands Routes
Two routes (and badges!) have been added to the Makuri Islands world:
Castle to Castle: begin in Neokyo, then head up to the Yumezi Castle area before returning to Neokyo and going through the Castle Park.
Total distance/elevation: 22.4km/139m
Twilight Harbor: a short loop in the Harbor/Shopping District of Neokyo.
Total distance/elevation: 6.9km/33m
Wahoo Climbing Mission
"The mission starts on January 24th and ends February 26th. Climb a total of 20,000 feet (6,096m), and unlock various in-game prizes as well as the opportunity to win IRL prizes from Wahoo."
The mission in itself is fun, but the bigger news from our perspective is it sounds like Zwift is looking to bring missions back to the platform on a regular basis. And that's a carrot we're happy to chase!
Signups begin Monday, January 17th. We'll publish a dedicated post covering the details of this mission soon.
New Workouts of the Week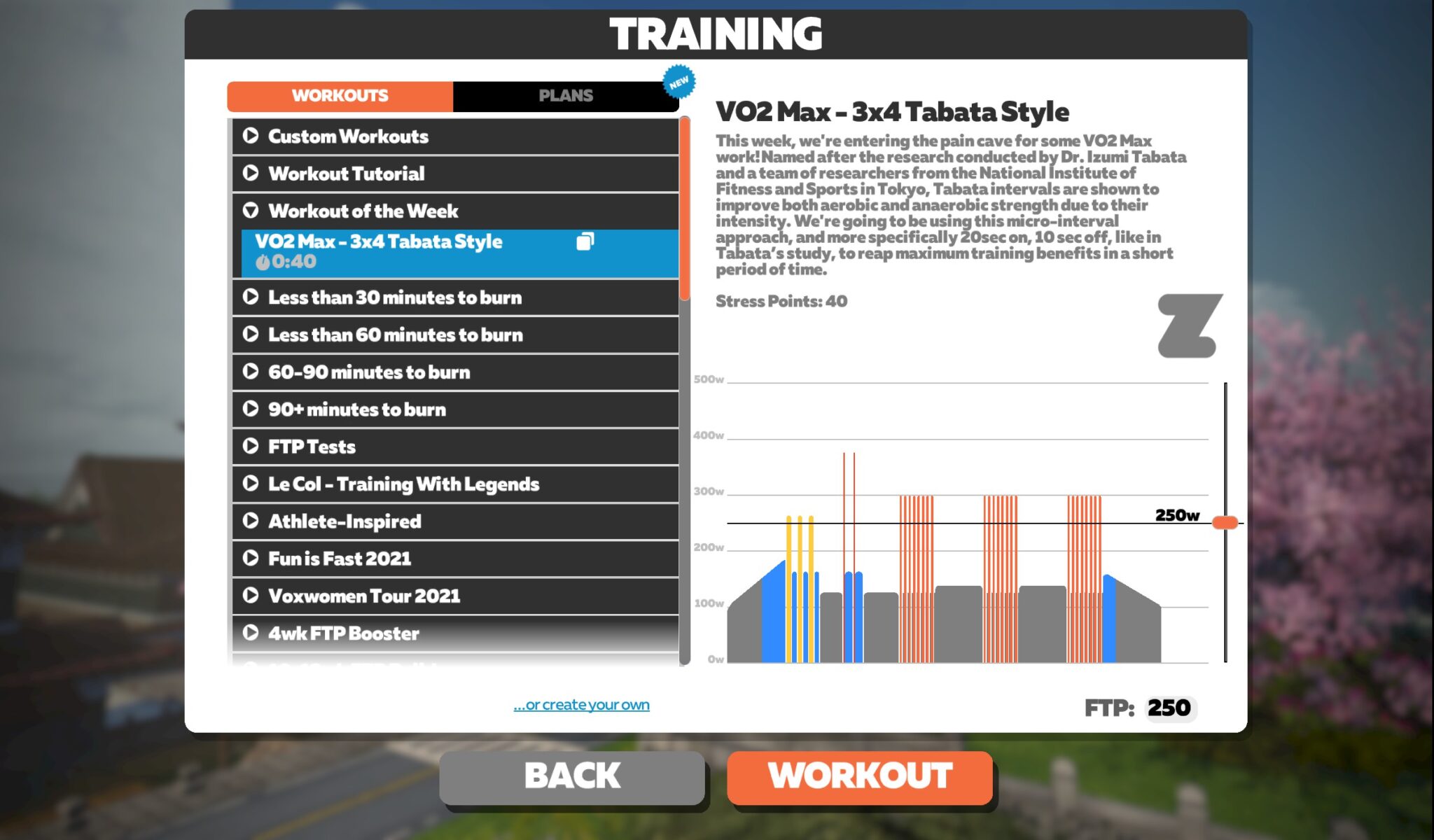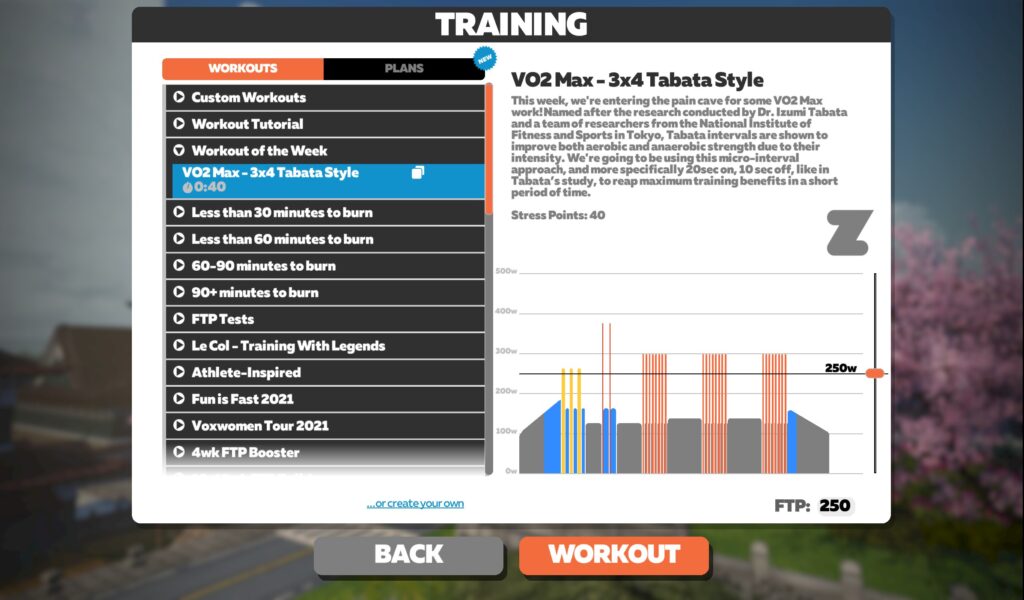 Workouts have been added to the on-demand list for the month of January. You can also see the current week's workout, which you can do on your own or in a Wednesday Group Workout.
Localized Workouts
For English speakers this isn't a big news item… but Zwift has a worldwide userbase! In today's update, Zwift has upgraded 11 of their most popular workouts to include localization in German, French, and Spanish.
The workouts are: Sevens, Step by Step, Vault, Ramp Test Lite, Ramp Test, FTP Test (short), Miracle, Lavender Unicorn, Grin and Bear it, 2 by 2, and Emily's Short Mix. If your in-game language is set to German, French, or Spanish, you will see the titles of these 11 workouts, as well as the workout content, localized for your native tongue.
Additional popular workouts will be localized in the coming months.
Zwift Launcher v1.1.1 for Windows

Today's update includes a Zwift Launcher update for PC users. "Zwift Launcher" is the program executed when you click the Zwift startup icon on your Windows PC. It checks to make sure required Windows components are on your machine, checks for available Zwift updates, then starts the game app.
This launcher (finally!) uses the updated Microsoft Edge browser instead of the old Internet Explorer. It also fixes the annoying script error dialog that has been bugging us for a couple of months.
See Shuji's notes about the launcher update in the Zwift forum >
Hidden Update: New Homescreen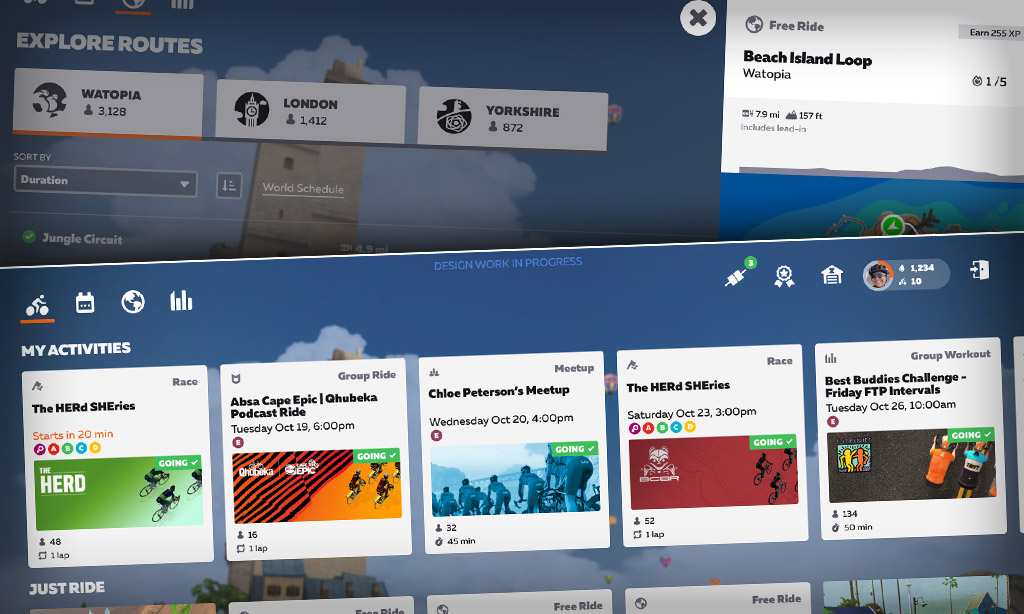 Today's update includes improvements to the new homescreen UI which has been undergoing internal testing for the past few months. ZwiftHQ tells us the new homescreen is going to be rolled out very slowly, to Windows users only initially. Full access for all operating systems could be several months away.
Why the slow rollout? Because bugs in the homescreen UI could dramatically impact the user experience. So Zwift wants to make sure things work well before rolling the homescreen out to all users. Seems wise.
Bug Fixes and Misc Improvements
Here's Zwift's list of fixes and improvements included in this update, with notes in italic from us:
Made improvements to the automatic naming of activities. This is a welcome update. Now our Strava activities will be automatically titled something a bit more descriptive than "Zwift: Watopia"!
Fixed an issue causing some text not to update when a new language was selected in the home screen.
Fixed an issue where the minimum year in the date of birth UI was not correct.
Fixed an issue causing a line to appear on the post-activity map when a Zwifter transitioned from a workout to an event.
Fixed an issue which would cause an unexpected solar eclipse, where the entire world was in a shadow of a much larger object.
Fixed an issue where the crankset for the Pinarello Dogma F was invisible. And if you're wondering… yes, the Dogma F was lighter and faster for the last few weeks.
Fixed an issue causing the Menu button to appear overtop of the Return to Me button when fanviewing another Zwifter.
Apple TV: Fixed an issue causing improper UI layout on the edit profile screen while the game was paused.
Fixed an issue causing all deer in the game to appear white. This seems downright frightening.
Devices running Windows versions prior to Windows 10 are no longer supported. Read "Changes to Supported Operating Systems for Zwifters" for details.
See Wes Salmon's notes on this update release in the Zwift forum >
Questions or Comments?
If you spotted any other changes or bugs in the update, please comment below!