Unprecedented. That's a good word to describe this past year. It's fitting not only in the world of Zwift, but in our world at large as we've witnessed rapid societal shifts in how we work, learn, and play.
Cooped up at home – some by choice, some by law – Zwifters found solace and community in our virtual fitness space. And masses of new Zwifters arrived, driven by healthy desires within and unhealthy threats without.
This is our look back at all things Zwift for 2020. It's been quite a ride...
Major Events
When worldwide COVID lockdowns hit in March, Zwift HQ shifted noticeably from its typical development/marketing cycle into a sort of event-driven survival mode. And it's hard to fault them for doing so – with all ZHQ employees working remotely and a massive influx of new users, it made sense to divert resources to onboarding new users and keeping everyone busy with a steady flow of exciting events.
Looking back with 20/20 hindsight, it appears this change of focus was successful, at least by some measurements. The subscriber base had grown by 270% as of late November, and Zwift managed to organize and/or host an unprecedentedly huge number of big events this year including:
Hundreds of fundraiser events
Many social rides and races featuring pro riders
Thousands of weekly community-organized events
It took a pandemic to make it happen, but in 2020 Zwift finally gained real credibility on the world cycling stage. While cries of "it's too easy to cheat" and "my potato doesn't run Zwift smoothly" may fill Facebook forums, the truth is, pro cyclists and the national cycling governing bodies really discovered Zwift in 2020.
Because they had no choice. Many pros lived in countries were they simply couldn't ride outside, for weeks on end. Races were cancelled. Governing bodies scrambled to remain relevant. And Zwift found itself holding the keys to the kingdom.
The transition from IRL to virtual was far from smooth, but in a messy year this was not unexpected. In the end, we saw pro riders and their teams discovering Zwift and using it heavily. And they learned that Zwift provides an incredibly useful platform for interacting with a worldwide fanbase, with more than one pro team manager telling us that Zwift offers far more bang for the buck in terms of market reach than other traditional outreach activities.
Governing bodies learned that it's much easier (and cheaper) to organize events on Zwift than it is IRL. And so we see British Cycling, USA Cycling, and others holding regular events on the platform.
'Event-driven survival mode" isn't a good long-term proposition, of course. Certainly Zwift knows this. The generally-restless Zwift natives were willing to be patient in the early months of the pandemic, but calls for improved features and new tarmac are growing as we head into the new year. Hopefully, pandemic pressures will ease and we'll see a pivot toward more investment in game development early in 2021.
New Roads and Maps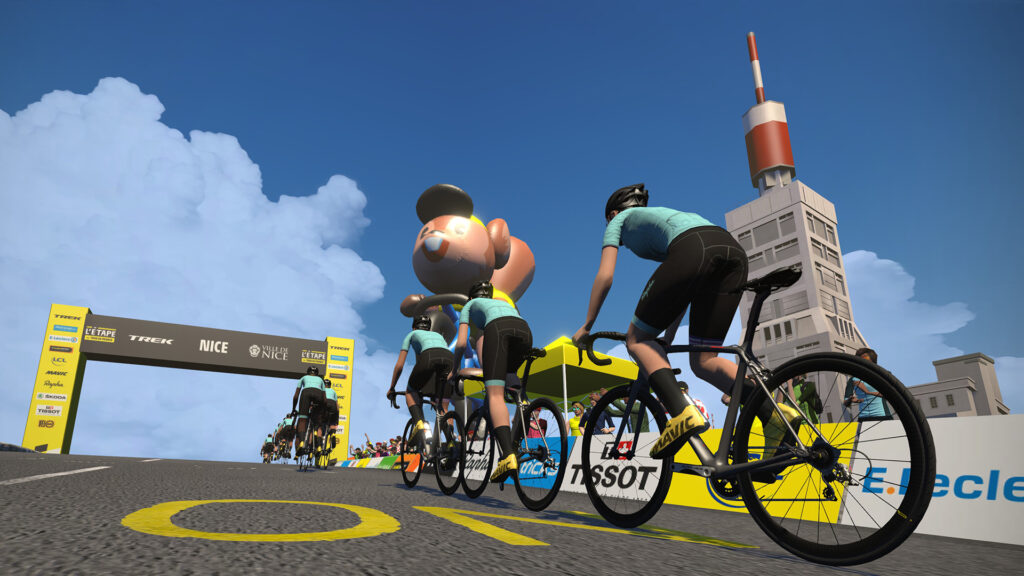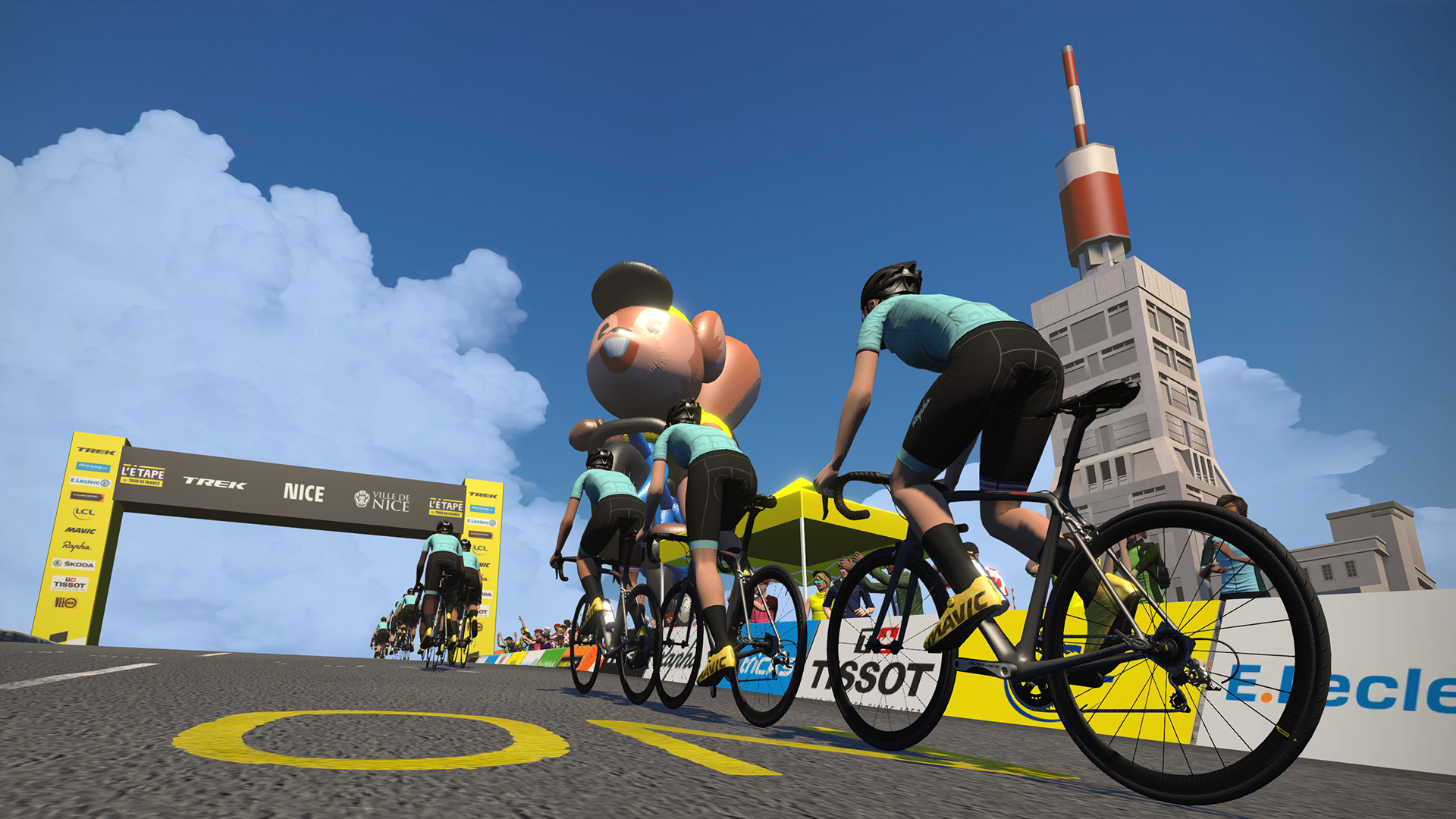 Zwifters love new roads, but 2020 was a bit hit and miss in this regard. Our guess is that Zwift had planned to release a new map for the 2020 Olympics in Tokyo, as well as a UCI Road World Championships map for the original Switzerland location. But the Olympics were canceled and Worlds were relocated at the last minute, so neither of those maps could be launched!
On the other hand, the first-ever virtual Tour de France led to the frenzied creation of the France and Paris maps, which were the largest new road releases we saw in 2020. These maps feature 10 new routes, including the iconic "Ven-Top" recreation of Mount Ventoux.
France map:
Paris map:
In the last update of 2020, Zwift threw Watopians a bone and added ~4km of connecting roads, allowing for the creation of four new routes:
And early in 2020, before the pandemic changed everything, Zwift released a refreshed version of the Richmond map. For the first time, Zwifters could ride in both directions on Richmond's roads, which opened up the map for the following new event-only routes:
Along with the new Richmond routes, the February update added the Seaside Sprint route, which is a special one since it began as a Rebel Route!
That's a total of 19 routes added in 2020. By comparison, 34 new routes were added in 2019.
Looking for a complete list of Zwift routes? Check out our Master List of All Zwift Routes.
FutureWorks Releases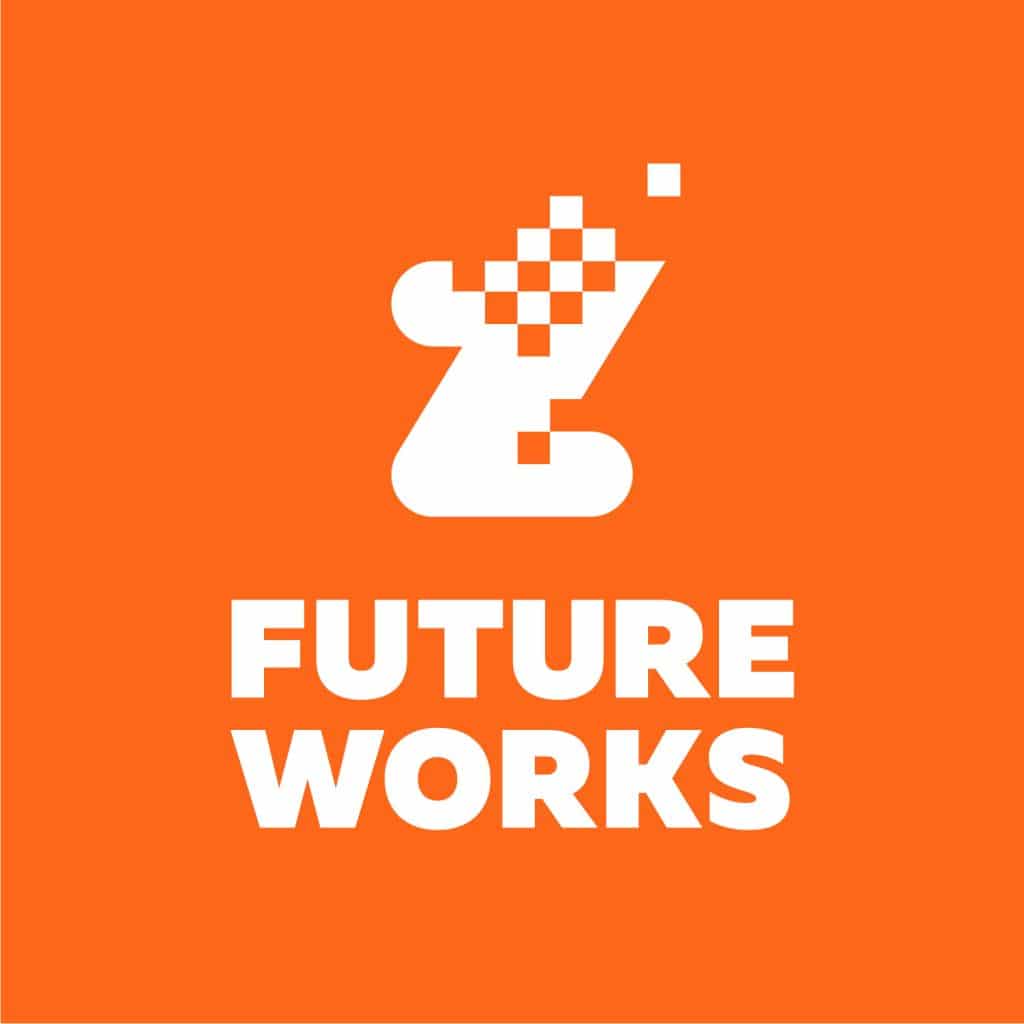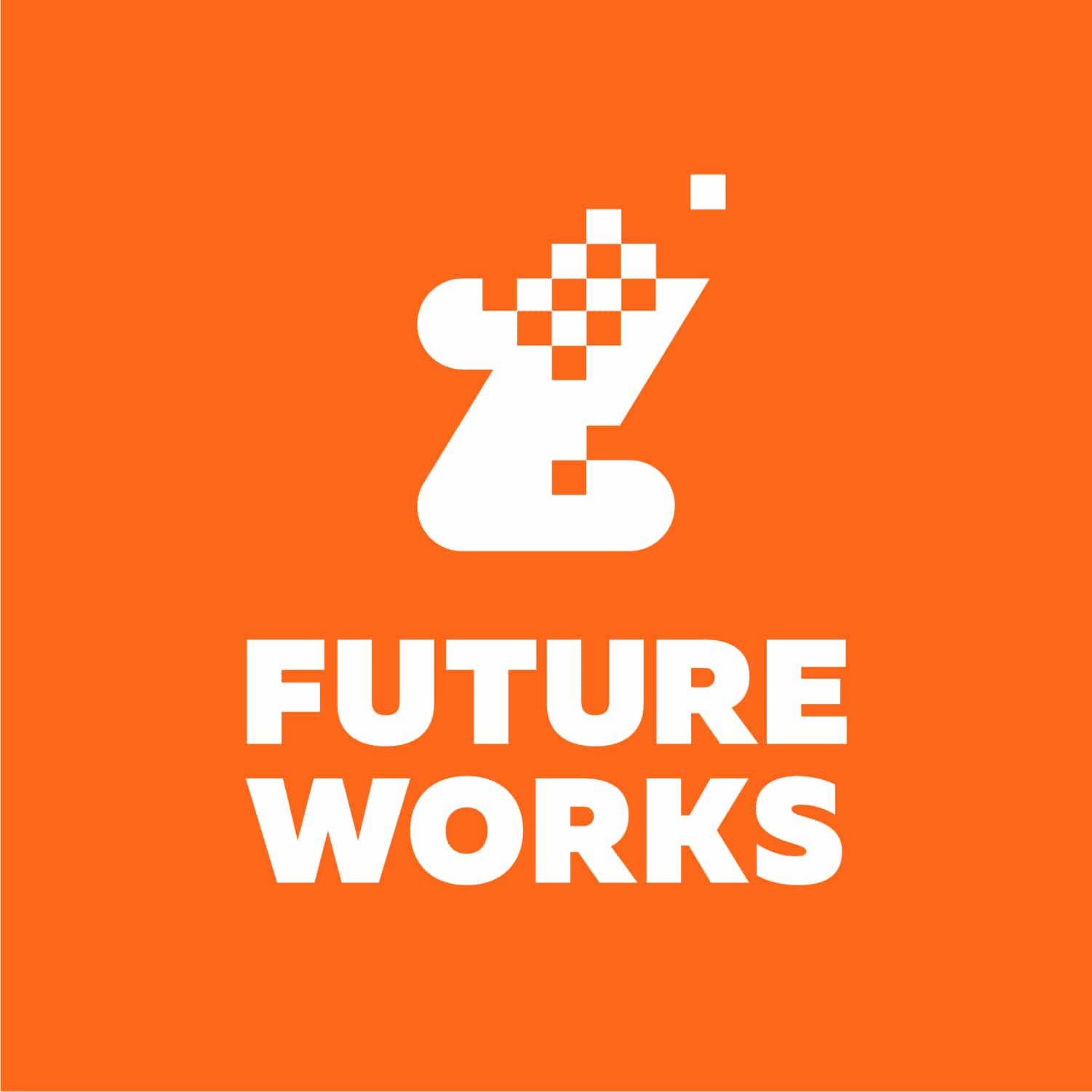 Zwift launched its FutureWorks platform in 2019 and used it to roll out several "beta" features in 2020.
Clubs
Clubs are the most anticipated new feature on Zwift, with the capability to change the entire social landscape by empowering cyclists to group together and organize events on their own.
It started in late March with the rollout of Club Jarvis, the first club added to FutureWorks Clubs. This club was made up of longtime Zwifters only (those who signed up in the early beta period). Since its release in March, Clubs have been opened up to most of the established, larger teams on Zwift – the last we heard, over 80 teams had access.
Additional Clubs features have been rolled out over the year, but the features are still fairly limited. Thankfully, ride leaders can now modify key portions of their events, taking the load off of Zwift Events staff and allowing for quick, efficient edits.
Boost Mode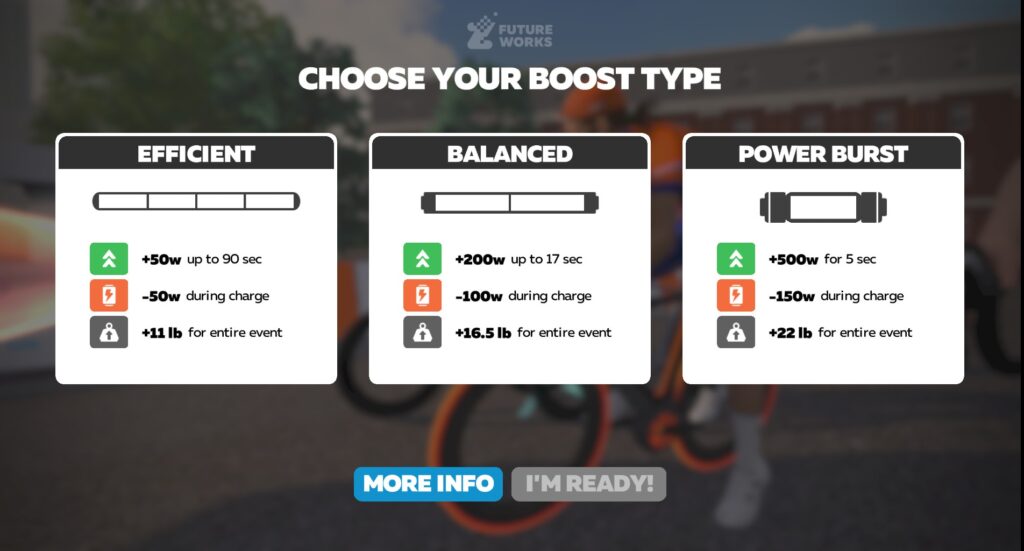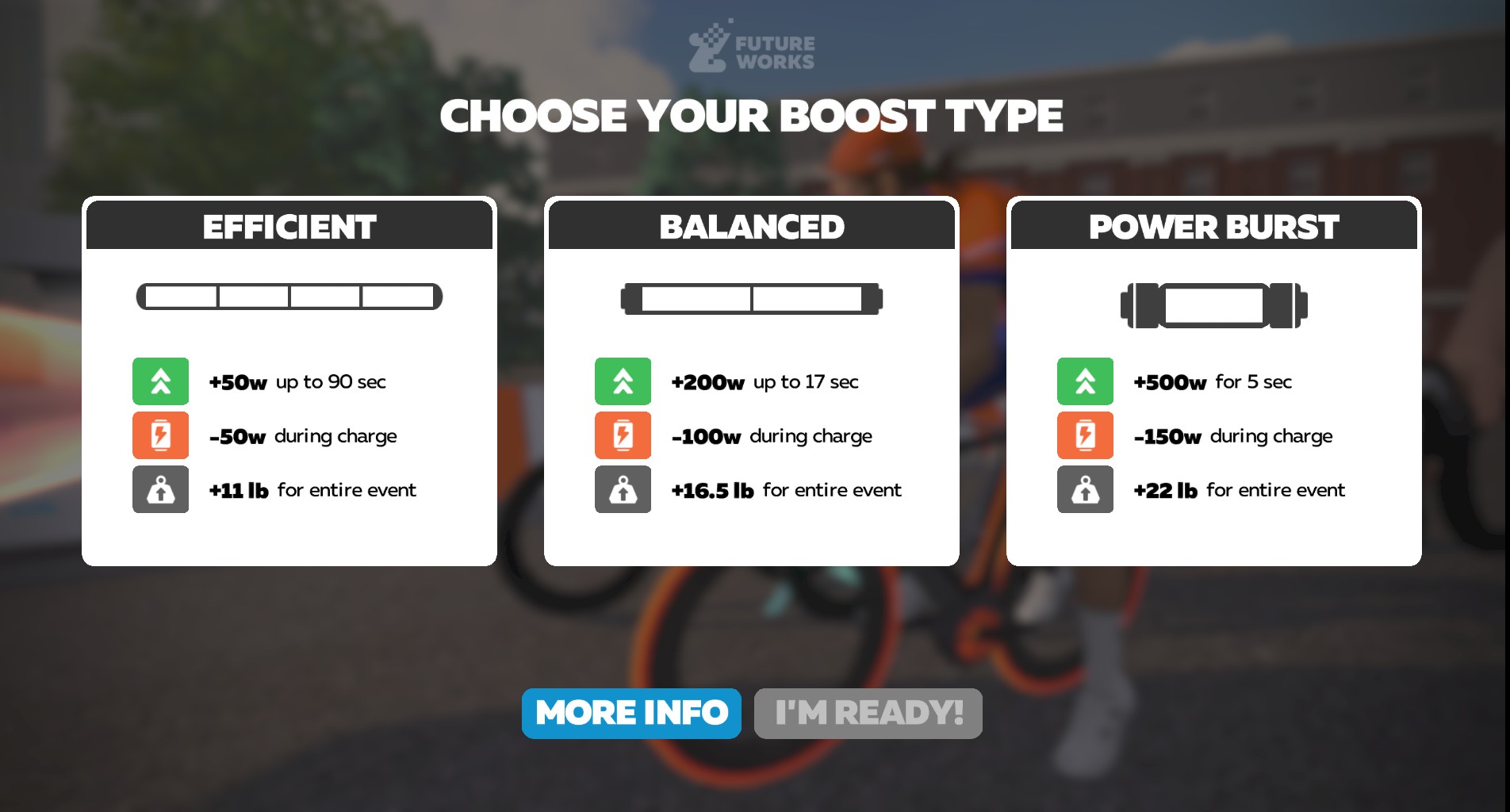 Boost mode is an event mode released in the April 29th update which adds a new strategic dimension to racing. While many Zwifters aren't fans of boost mode, lots of racers enjoy hopping into quick Boost Mode races for a little change of pace.
Currently, the only events using Boost Mode are organized by ZHQ. Several Boost Mode races per day can be found in Crit City.
Sights and Sounds Mode
Sights and Sounds mode was released in the April 29th update, along with Boost Mode. The idea with Sights and Sounds is simple: remove the HUD elements so you only see the environment and avatars. The goal is to reduce the number of distracts on the screen, so Zwifters can enjoy the scenery and concentrate on other riders/runners.
This event mode hasn't seen much use since its release, which is a shame as it really changes the experience in a refreshing way. We would like to see some HUDless races on the calendar – perhaps in 20201?
Steering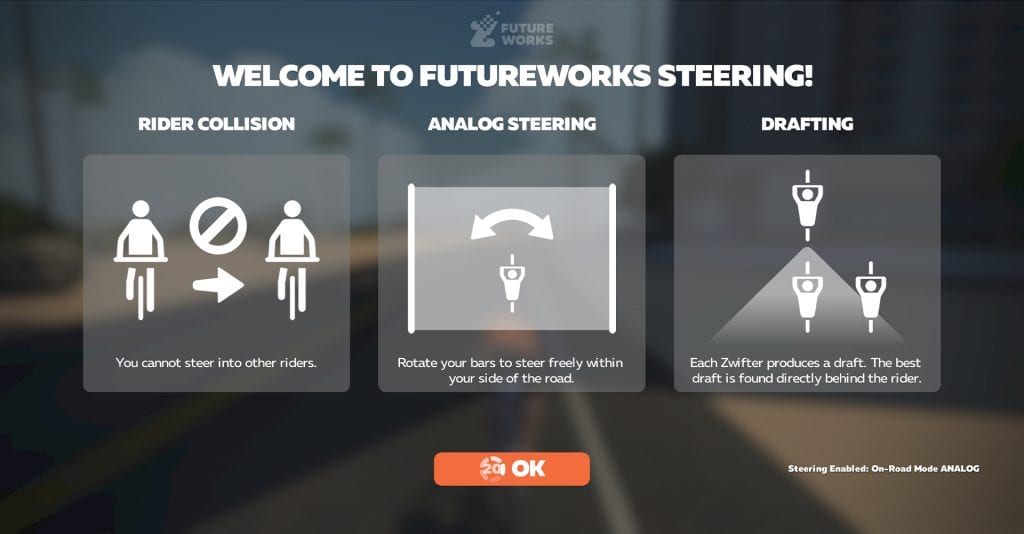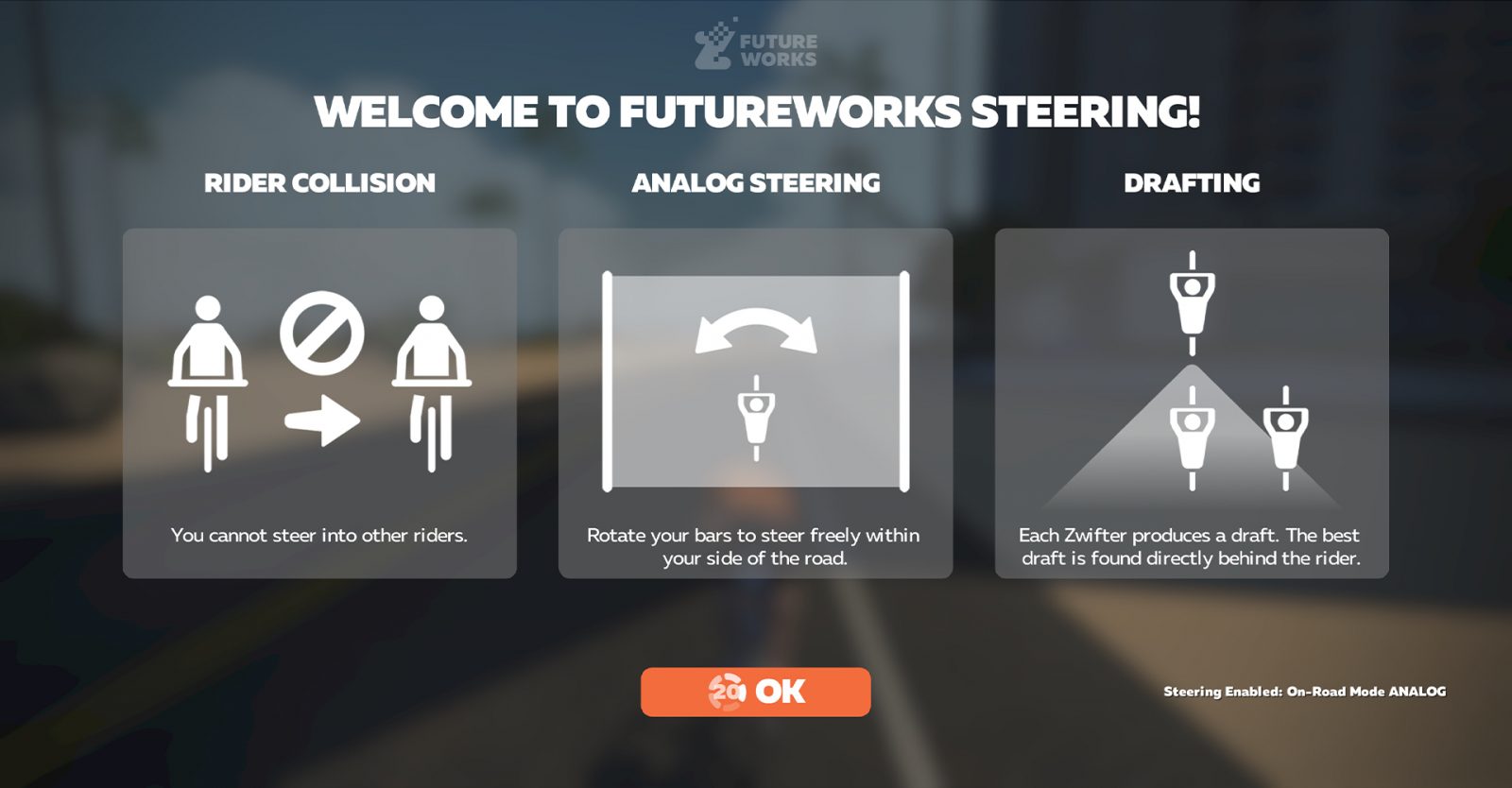 Zwifters were a bit surprised when steering expanded to all roads in the August 6th update. This wasn't on most people's radar as something to top the Wish List, but for whatever reason Zwift prioritized it.
Rather than using the Companion app to steer like we'd done in the first version of steering released in 2019, the new FutureWorks steering only worked with the Elite Sterzo Smart steering block – which quickly sold out when steering was announced!
Since steering gives racers an advantage, it was automatically turned off for all events except some of ZHQ's Crit City races. But steering can now be toggled on and off by event organizers, so we're seeing more and more steering-enabled events these days.
In our opinion, for steering to really take off, it needs to be embraced by more race organizers, and more riders need to own Elite Sterzos. We'll see what happens in 2021!
Pace Partners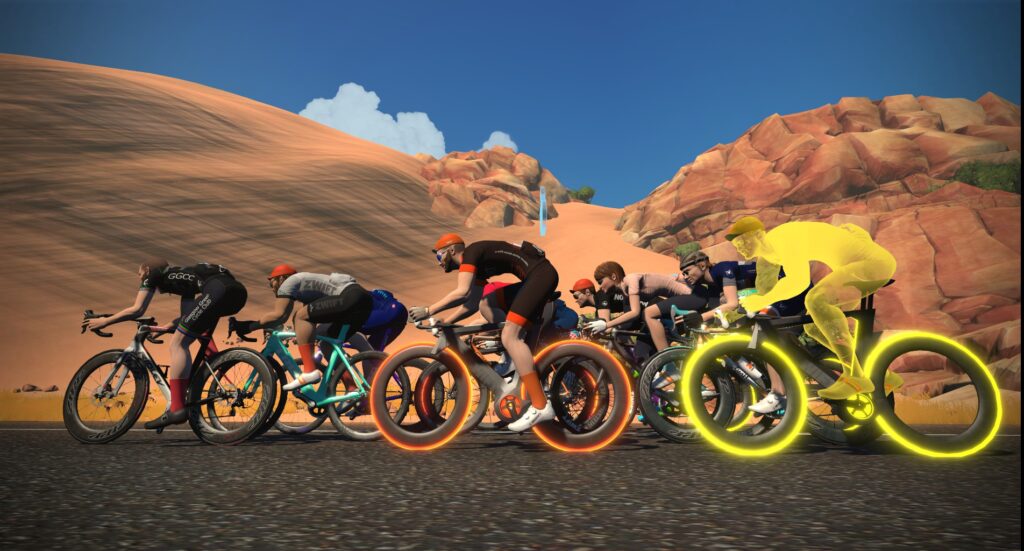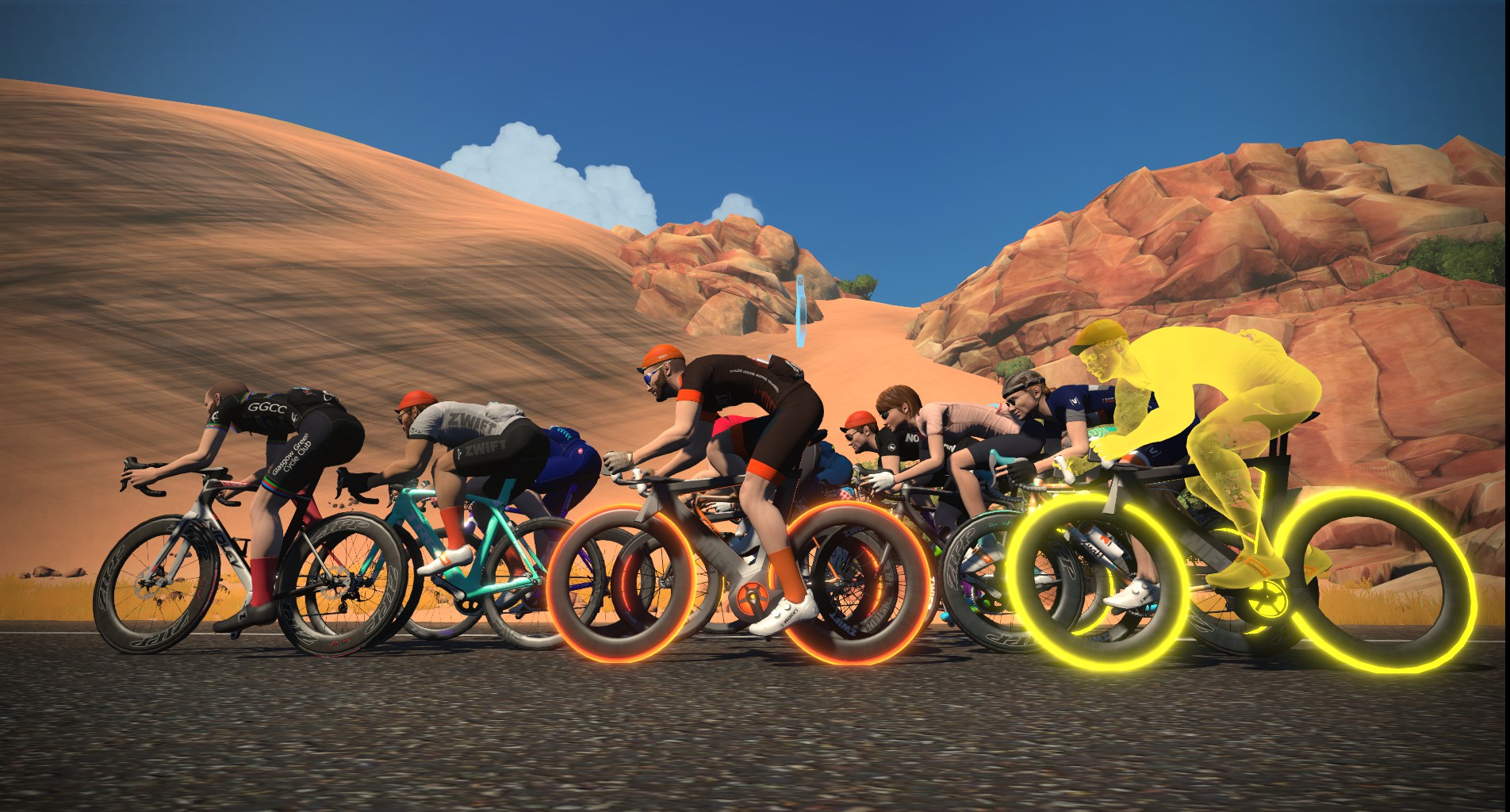 Pace Partners for cycling was released in the August 6th update, and ZHQ immediately knew they had a hit on their hands. Zwifters flocked to these robo-riders, enjoying the chance to hop into a "group ride" at any hour of the day, at one of four paces.
Zwift went on to fine-tune the Pace Partner offering, then release Pace Partners for running in the December 17 update.
There's still so much that could be done with Pace Partners, but this FutureWorks feature is undoubtedly the big winner for 2020.
Anti-Sandbagging

Zwift's anti-sandbagging features aren't technically under their FutureWorks banner as far as we know – but it seems like they should be, so that's where we're putting them.
These tools are meant to keep under-categorized racers from spoiling races for others. If you've got A power but you're racing as a B or lower, these tools can (theoretically) automatically flag you, alert you, and slow you down so you can't blow apart the B race.
We saw our first glimpses of anti-sandbagging in April, and since then this feature has been used regularly in ZHQ's Crit City and Paris circuit races. (There are several anti-sandbagging races held each day – click here for a list.)
Will the tools become more widely adopted in 2021? That's up to ZHQ, who thus far haven't given race organizers the ability to use anti-sandbagging tools, or furnished a detailed explanation of how they work.
ZwiftPower Transition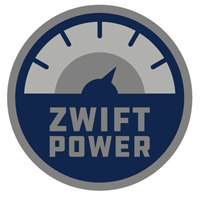 In July, James Hodges (the developer behind ZwiftPower) shared that the site was transitioning over to ZHQ's control. This was all part of an agreement made many months earlier between ZwiftPower's key players and Zwift – read more about it here.
The Zwift racing community was understandably less than thrilled with the news. Given Zwift's slow pace of game development in the preceding months, it stood to reason that further development of ZwiftPower features would slow to a crawl under Zwift's watch.
It appears those concerns were not misplaced. ZwiftPower was officially moved onto Zwift's hardware several weeks ago, but this hasn't resulted in an improved experience for users. Rather, high traffic has led to major delays in .fit file and metrics processing. Detailed race results used to show up within a few minutes of an event ending, and now they are taking 2-4 days to appear.
ZHQ's plan for ZwiftPower is unclear. We would all love to see ZwiftPower's features brought into the Zwift product in some official capacity (matchmaking, anyone?), but what that looks like, and when it might actually happen, is anyone's guess. Until then, we hope ZHQ can at least divert some development resources to the site in order to get those metrics processing much more efficiently!
Game Updates
By our count, Zwift has released 13 "major" game updates this year. Here's the list, if you're curious what each update contained:
New UI=Old Sweater
Without knowing what it actually contained, Zwifters were eagerly anticipating the release of a redesigned UI in early 2020. But the rollout kept getting delayed, and as lockdowns began and Zwift usage soared, ZHQ made the decision to shelve the UI project. Here's what one Zwift employee shared in the support forums:
However – the new UI we'd planned on releasing in March is on hold. We'd been knitting that sweater for a really long time prior to COVID, but the operational changes we made to scale up to the huge spike in usage means we outgrew that sweater. Growing the core product team will help us knit a new one sooner.
From what we're hearing, Zwift is taking a new approach to the UI revamp. Rather than launch an entirely redesigned UI, they plan to redesign it in sections so they can roll it out as it portion is completed. Sounds sensible.
Hardware
It's usually educational to look back for a year at what's happened in the hardware landscape for Zwifters – but 2020 provides the least-interesting retrospective in Zwift's history. It's hardly surprising, given the pressures COVID placed on smart trainer manufacturers who even today are still unable to meet demand for their trainers.
2020 did see the release of new Wahoo KICKR and Elite Direto direct-drive trainers, both simply iterations on previous models. And it's probably safe to say that 2020 was the first year smart bikes really showed up on Zwift, with the Wahoo KICKR Bike, Tacx NEO Bike, StagesBike SB20, and next-generation Wattbike all finally shipping worldwide after years of development, testing, and certification challenges.


In late 2019 we got the news that Zwift was creating a hardware division based in the UK. We have yet to see the fruit of their labors, but this isn't surprising – hardware like smart trainers can take years to develop. Based on interviews with Eric Min, Zwift is clearly working on some sort of smartbike offering – something that will make it easy to "buy Zwift." Just pay the money, plug it in, and go. But when will we see this bike? That's anyone's guess!
On a related note, this year we launched the Zwift Insider Smart Trainer Index – a database of every smart trainer ever made, including reviews from Zwifters. If you're researching your next trainer purchase, this is the place to start.
More Business News
We've already covered a lot of 2020 news in this post, but there are two bits of big business news worth mentioning.
First, in March various insiders caught wind of a round of layoffs at Zwift. (We didn't publish a post about it at the time, but you can read DC Rainmaker's take on it.) Some sources told us the goal was a 15% reduction in staffing, while others said it was an attempt to pivot/reorganize the business. Probably it was a combination of both, but in the end, long-time Zwift executives including Mike McCarthy and co-founder Scott Barger left the company, along with several key high-level employees including the Director of Global Business Development and VP of Digital Commerce.
Zwifters haven't heard a thing from co-founder Jon Mayfield since the reorg, suggesting that he moved out of his role as head of game development. Our guess is he's working on "skunkworks" Zwift projects that interest him the most, while leaving the project management and team leadership in the capable hands of guys like Wes Salmon.
Secondly Zwift announced in September they had secured $450 million in its series C funding round. This massive chunk of change dwarfed past funding rounds and rocketed Zwift to unicorn status.
What's Coming in 2021?
Here's the "what's coming list" we published one year ago today:
Club functionality (allowing teams to organize events, etc)
UI Redesign
New world launch (Eric Min said, "we are heading east…")
Better automatic race rules enforcement
None of these four items have been rolled out completely – and the UI Redesign and New world never saw the light of day! But this isn't surprising; nothing went as expected in 2020.
We're not sure what 2021 holds for Zwift, because we're not sure what 2021 holds for anyone. But we hope it finds all of you healthy and happy, with friends and family nearby.
Your Comments
What are you thoughts on Zwift's year? Share below!