Wattbike Atom (Next Generation)
Smart Bike

Building on their initial Atom, Wattbike's "Next Generation" model features improved power accuracy and max wattage.
Key Specs
MSRP: $2599 USD
Accuracy: +-1%
Max Wattage: 2500 W
Max Incline: 25%
More Details
Brand:

Wattbike

Year Released: 2020 (In Production)
Does not require calibration
Weight: 44kg
Cadence: Built in
Communication: ANT+ FEC and Bluetooth Smart Control
Physical Dimensions: 100cm long x 50cm wide x max 150cm tall
Overall Rating

3.8 stars
based on 4 reviews
Like it but don't love it from TimE July 27, 2021 


Very stable, looks nice, very quiet. Easy set up, don't have to pay monthly to use it, wattbike hub offers some neat data. British company if you are patriotically inclined.
99% of time I have used it with Zwift and not on their hub. But for me I have suffered a lot of issues, maybe I have a bad model but for a period of months at least 1 in 3 rides suffered from power drop outs and maybe 1 in 10 rides I get no power registering at all. The latter is generally solved by switching bike off and on but ruins a race. When I was racing I found it particularly hard work for a while and eventually dual recorded which highlighted a 10% power under reading compared to Vector3 pedals. Since they get calibrated but WB doesn't (apparently it doesn't need to) and I compared pedals to other power read outs accurately, I was content that fault was with wattbike. Customer services said to carry out zero reset and send diagnostic and within ten minutes asked for bike to be returned to sort out the issue. Wattbike customer services are pretty good to deal with and although it took five weeks from first reporting issue to getting bike back, they did replace it with loaned model. This was second time I had professionals look at bike. It developed a weird knocking sound within first few weeks so engineer sent out to inspect in situ. Grumpy guy fiddled for an hour and claimed he couldn't find anything but sound went immediately and hasn't come back. Have had three seat posts because it slips continuously (I am only 78kg) which Wattbike seem happy to continually replace at their cost but suspect this is a design / manufacturing fault.
Overall, I feel like I might have been unlucky with batch quality since I know four other Wattbike owners and no one else has suffered like me, but if I had my time / money again I'd probably spend more and get the Wahoo bike.

Easy setup Quiet
Just the ticket! from Little Ern December 26, 2020 


Understandably long waiting times (3 months). Set up is a piece of cake. Yet to have to resort to any sort of tech support. It has a habit of momentarily winding up the resistance briefly once every ride which is annoying but I suspect some form of auto-calibration. Tech docs and instructions could be more helpful. Otherwise just what I have been after.

Easy setup Accurate power Well-built

Still needs work from Stuntmark September 8, 2020 


Waited 12 weeks for delivery. Setup was easy and gear changes smooth. Much less lag in Zwift than before. However it only worked for 3 rides then no resistance in any gear or in ERG mode. Not impressed with the tech support at all. Waited hours for an email that suggested turning it off and turning it on again and then doing a zero offset.
No response over the bank holiday weekend so was left with a pile of unusable expensive plastic and metal. Only when I said I wanted to send it back did they offer to send out a technician. Too little too late. It is being collected tomorrow for a full refund.

Easy setup Accurate power Quiet
Excellent performance from Rugbyfalcons63 September 8, 2020 


Much improved over last atom. Gradient changes and gear changes are almost immediately. Extremely stable when getting out of the saddle. Some people may not like this feature but my wife and I do as we feel save when throwing the power down. No chance of falling g over. Accurate measurements of power. Set up is a breeze and the height of the saddle can be moved I seconds. Would I reco5this to others. Most definitely.

Easy setup Accurate power Well-built Helpful support Quiet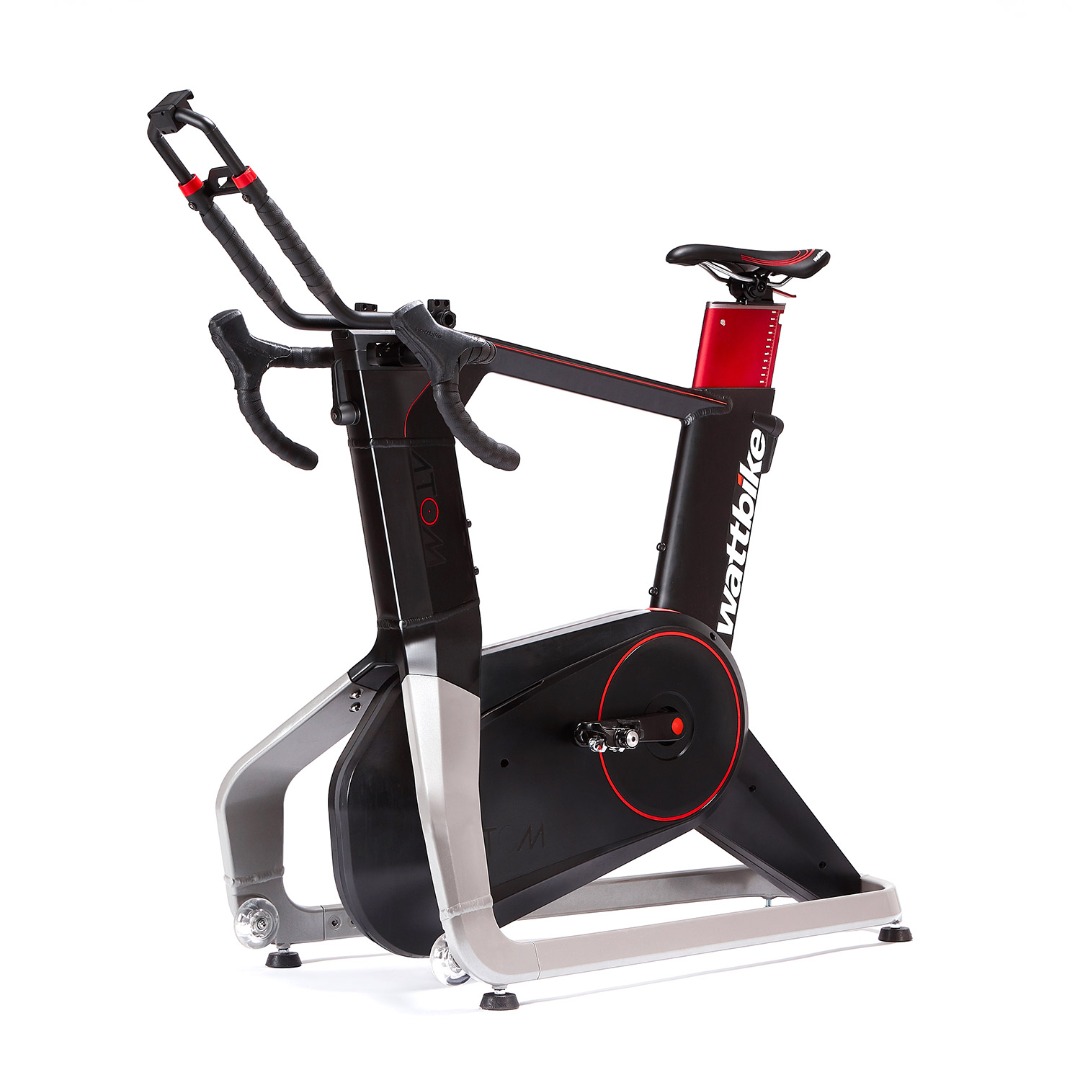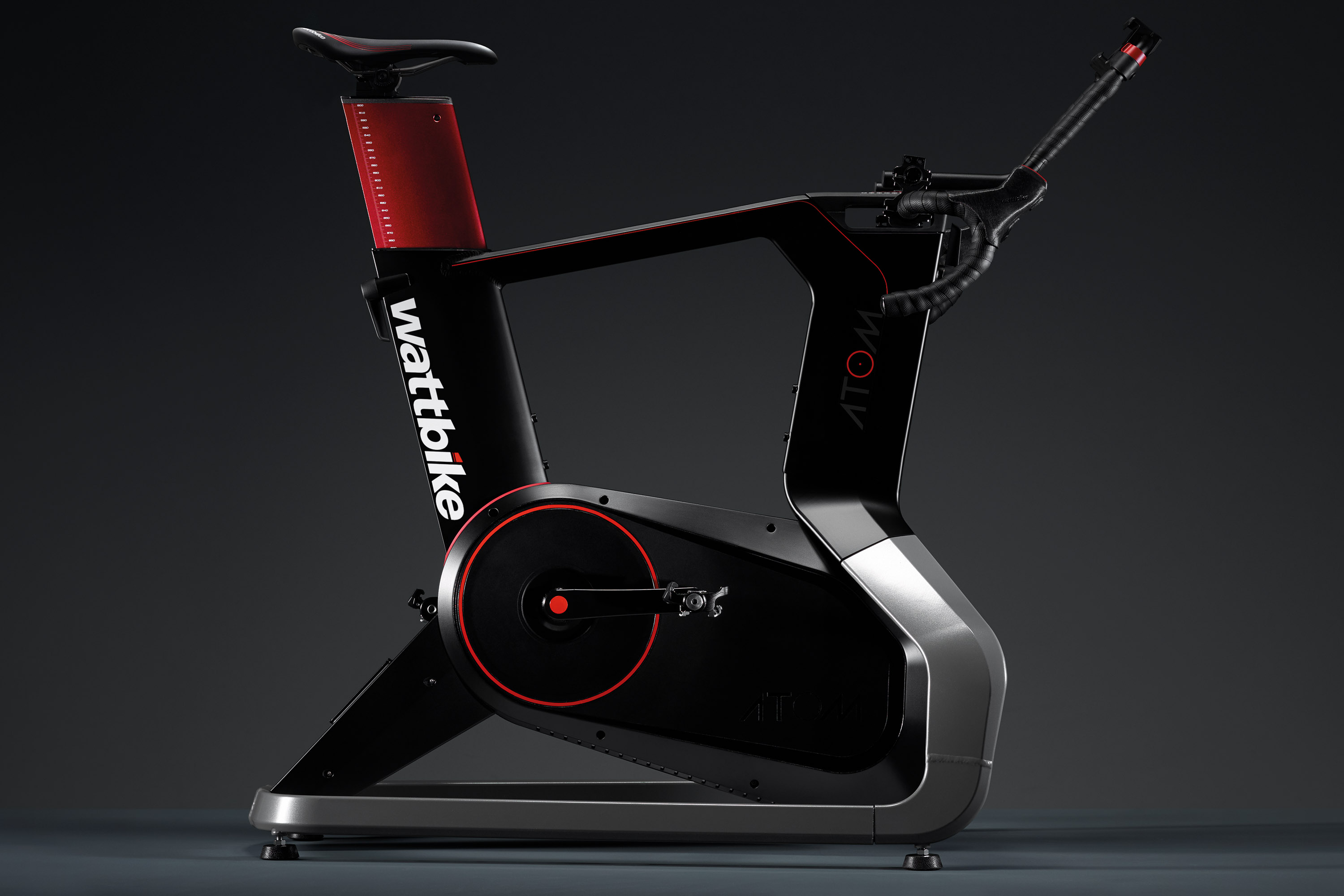 More Wattbike Atom (Next Generation) Reviews
Own this trainer? Post a review!
Like it but don't love it from TimE July 27, 2021 


Very stable, looks nice, very quiet. Easy set up, don't have to pay monthly to use it, wattbike hub offers some neat data. British company if you are patriotically inclined.
99% of time I have used it with Zwift and not on their hub. But for me I have suffered a lot of issues, maybe I have a bad model but for a period of months at least 1 in 3 rides suffered from power drop outs and maybe 1 in 10 rides I get no power registering at all. The latter is generally solved by switching bike off and on but ruins a race. When I was racing I found it particularly hard work for a while and eventually dual recorded which highlighted a 10% power under reading compared to Vector3 pedals. Since they get calibrated but WB doesn't (apparently it doesn't need to) and I compared pedals to other power read outs accurately, I was content that fault was with wattbike. Customer services said to carry out zero reset and send diagnostic and within ten minutes asked for bike to be returned to sort out the issue. Wattbike customer services are pretty good to deal with and although it took five weeks from first reporting issue to getting bike back, they did replace it with loaned model. This was second time I had professionals look at bike. It developed a weird knocking sound within first few weeks so engineer sent out to inspect in situ. Grumpy guy fiddled for an hour and claimed he couldn't find anything but sound went immediately and hasn't come back. Have had three seat posts because it slips continuously (I am only 78kg) which Wattbike seem happy to continually replace at their cost but suspect this is a design / manufacturing fault.
Overall, I feel like I might have been unlucky with batch quality since I know four other Wattbike owners and no one else has suffered like me, but if I had my time / money again I'd probably spend more and get the Wahoo bike.

Easy setup Quiet
Just the ticket! from Little Ern December 26, 2020 


Understandably long waiting times (3 months). Set up is a piece of cake. Yet to have to resort to any sort of tech support. It has a habit of momentarily winding up the resistance briefly once every ride which is annoying but I suspect some form of auto-calibration. Tech docs and instructions could be more helpful. Otherwise just what I have been after.

Easy setup Accurate power Well-built

Still needs work from Stuntmark September 8, 2020 


Waited 12 weeks for delivery. Setup was easy and gear changes smooth. Much less lag in Zwift than before. However it only worked for 3 rides then no resistance in any gear or in ERG mode. Not impressed with the tech support at all. Waited hours for an email that suggested turning it off and turning it on again and then doing a zero offset.
No response over the bank holiday weekend so was left with a pile of unusable expensive plastic and metal. Only when I said I wanted to send it back did they offer to send out a technician. Too little too late. It is being collected tomorrow for a full refund.

Easy setup Accurate power Quiet
Excellent performance from Rugbyfalcons63 September 8, 2020 


Much improved over last atom. Gradient changes and gear changes are almost immediately. Extremely stable when getting out of the saddle. Some people may not like this feature but my wife and I do as we feel save when throwing the power down. No chance of falling g over. Accurate measurements of power. Set up is a breeze and the height of the saddle can be moved I seconds. Would I reco5this to others. Most definitely.

Easy setup Accurate power Well-built Helpful support Quiet