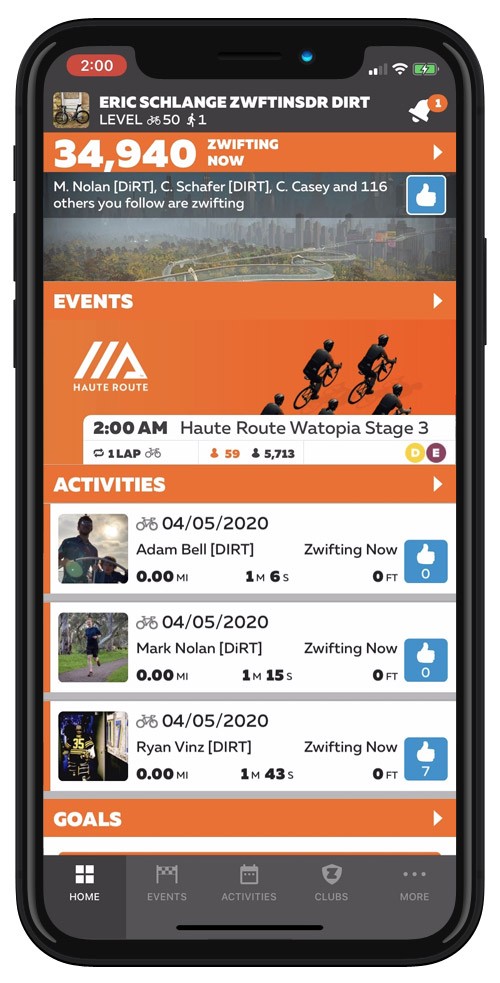 Last Sunday we hit a new high of 28,305, then yesterday (Saturday) we broke the 30k mark for the first time in Zwift's history.
But this morning (Sunday) we blew away our record again – hitting a peak of ~34,940 at precisely 2am California time, or 9am GMT.
Zwift isn't confirming peak numbers during this time, so we don't know the precise number. Astute Zwifter Kevin Wild sent us a screenshot showing 34,945, and one Garry Stevens posted a shot showing 34,954!
With today's peak we've more than doubled the Peak Zwift we set back in January 2020. Wow!
Will it go higher? Yes. It jumped by nearly 6,500 in a week. It will go higher.
Stay healthy, take care of one another, and Ride On!