Route Basics
Length: 16.2 km (10.1 miles)
Elevation: 142 m (466')
Lead-In: 0.1 km (0.1 miles)
Map: Richmond
Achievement Badge: none
Strava Segments
Route Description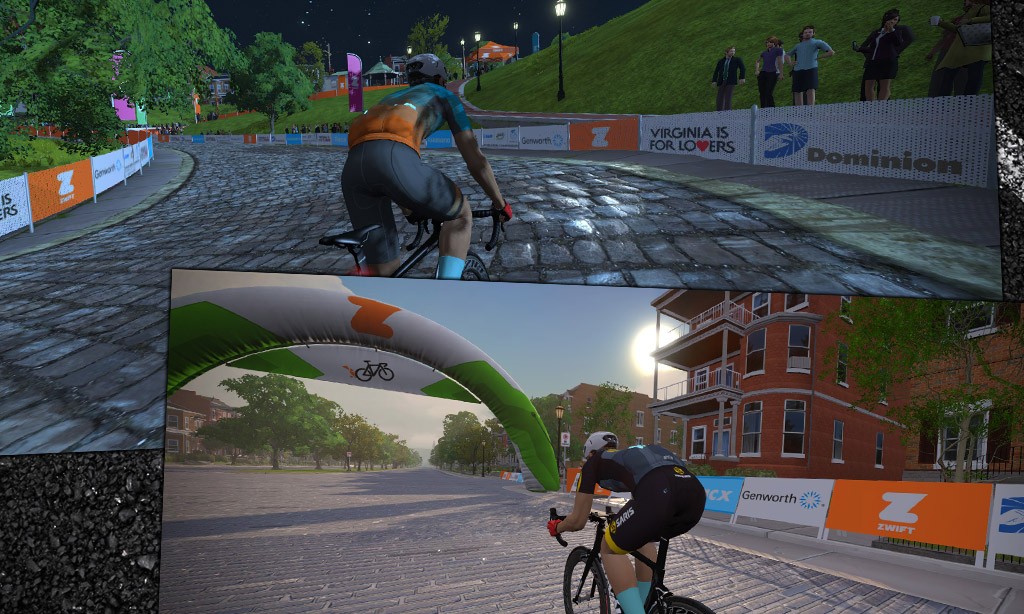 The Richmond UCI Worlds route is a replica of the 2015 UCI Road World Championships course in Richmond, Virginia, USA. It was at this race where Peter Sagan famously attacked on 23rd Street to eventually win his first World Champs jersey.
It's a wonderful race course, with the first half very flat, then a nice mix of attackable climbs on the back half.
The Richmond refresh of February 6, 2020 added the ability to u-turn on Richmond, while also adding the reverse version of the 2015 UCI Worlds course as an event-only route.