Zwift released an update tonight! Here are the changes we've spotted so far…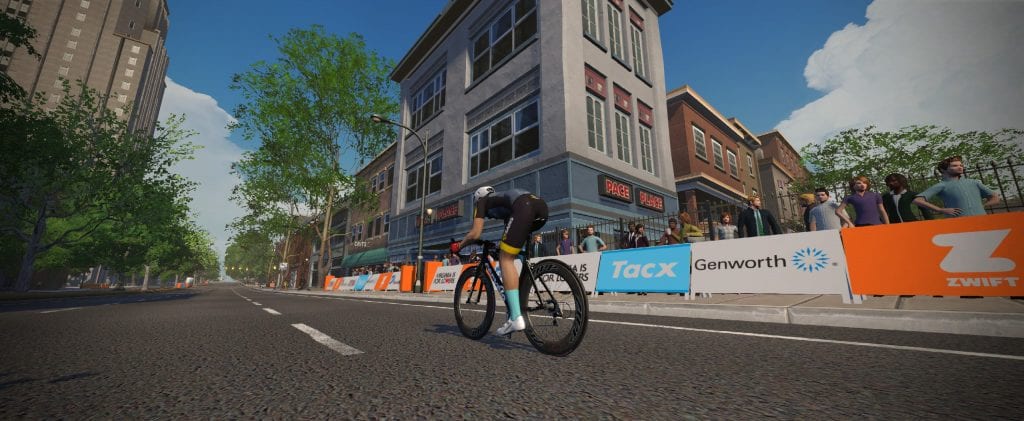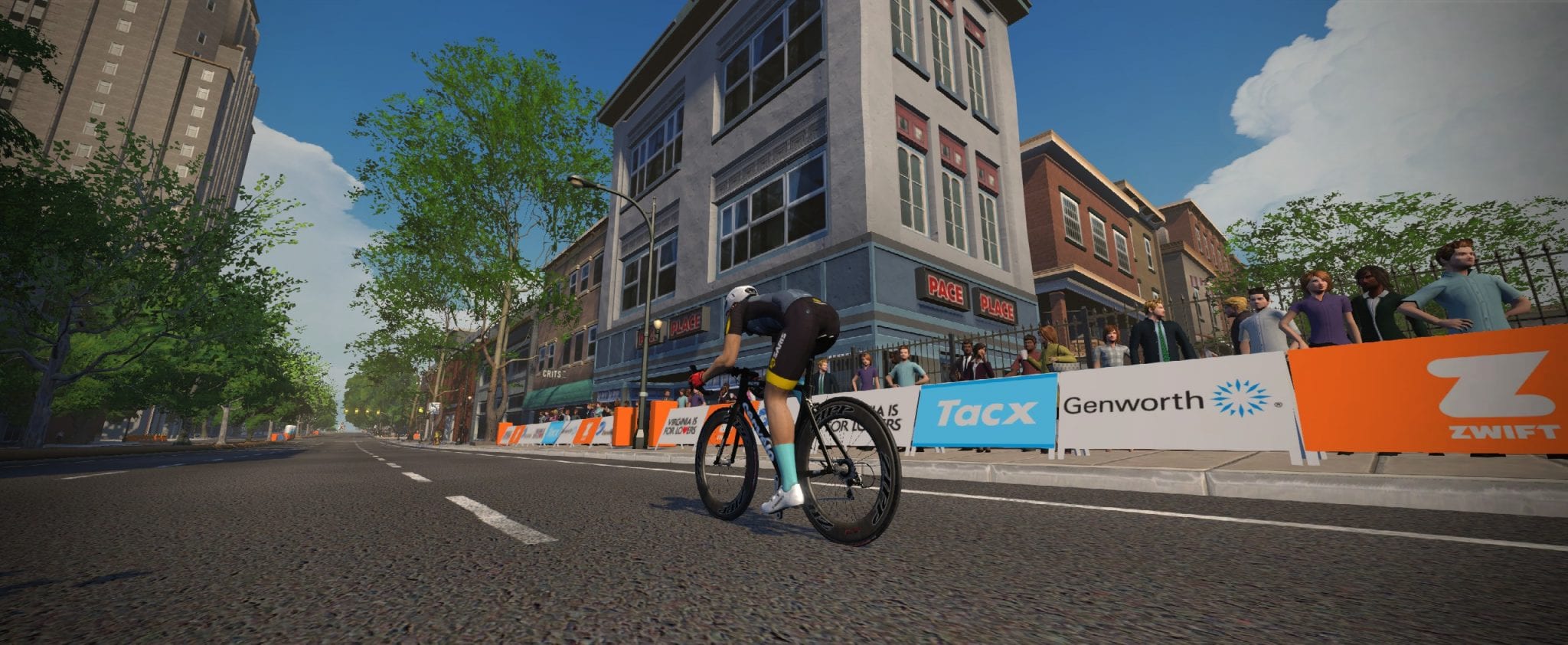 Richmond Refresh
Everyone wondered why Richmond got so many days in February's guest world calendar. Now we know! Richmond has been refreshed in a major way. The road layouts haven't changed, but the visuals are updated so dramatically that you'll hardly recognize the place!
And… wait for it… we can u-turn.
That's right – Richmond is open for business. In both directions! That means new timed KOM and sprint sections, as well as 3 "new" routes (the Richmond routes we already have, but in reverse). We'll get the Zwift Insider verified Strava segments done ASAP (here's the full reverse course segment for now).
The new Richmond is much more visually interesting, it's populated with people, and there are new buildings all over the place. Here are some quick shots of the new visuals: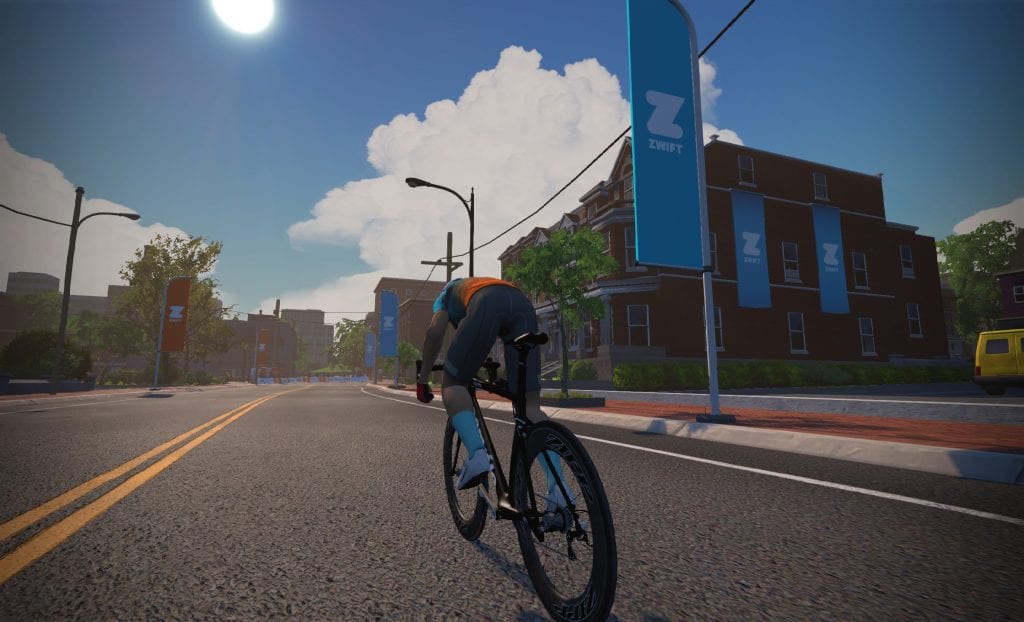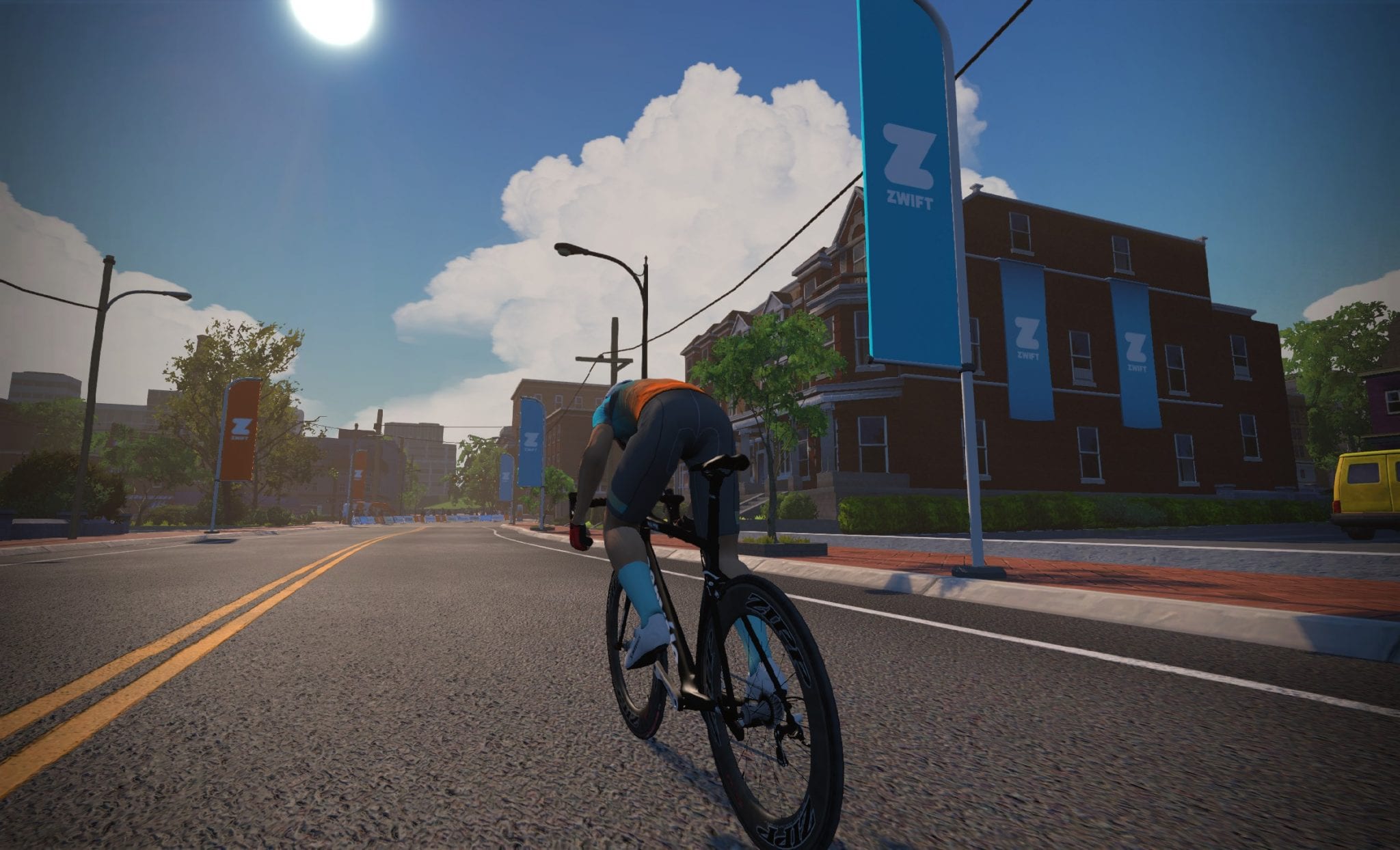 You may also notice that road surfaces have changed – what used to be cobbles in the flat portion of the route is now brick, which means it rolls faster. (For road bikes, brick rolls a bit slower than asphalt but faster than cobbles – see our Crr post for details.)
The new Richmond will be able to hold a lot more riders without overcrowding thanks to two-way traffic. Smart upgrade, Zwift: and the visuals make it feel like a whole new map. A welcome upgrade to our favorite race course!
Richmond Routes Redux
The former "prefer flat" and "prefer hilly" routes have been given proper names. Now we've got "Cobbled Climbs" and "The Fan Flats".
Worth noting: if you choose "Cobbled Climbs" or "The Fan Flats" then flip a u-turn, you won't ride the reverse of those routes – you will simply ride the reverse 2015 UCI Worlds Course.
There are also four event-only routes now on Richmond, according to Zwift Hype: Cobbled Climbs Reverse, Libby Hill After Party, Richmond Rollercoaster (which appears to be "The Fan Flats" reverse), and Richmond UCI Reverse. Strava segments for these routes are available on the Zwift Strava Segments page.
More Changes
Here are the additional changes rolled out in this update to all users:
Additional running workouts added – "The Michigan" 1, 2, and 3 are new time-based workouts
Added the ability to have run workouts based on time instead of distance (note: importing workouts in this format from Training Peaks is not available yet)
Improved distance countdown calculations in events
Fix race results time/pace for run events being inaccurate for late joining users
Fix for the wrong segment leaderboard appearing when entering a segment
Fixed edge case where Alpe segments would not always award a powerup
Enabled Road Feel for Tacx Neo bike over ANT+
Android now supports video playback, for Crit City 'video walls'
Various other bug fixes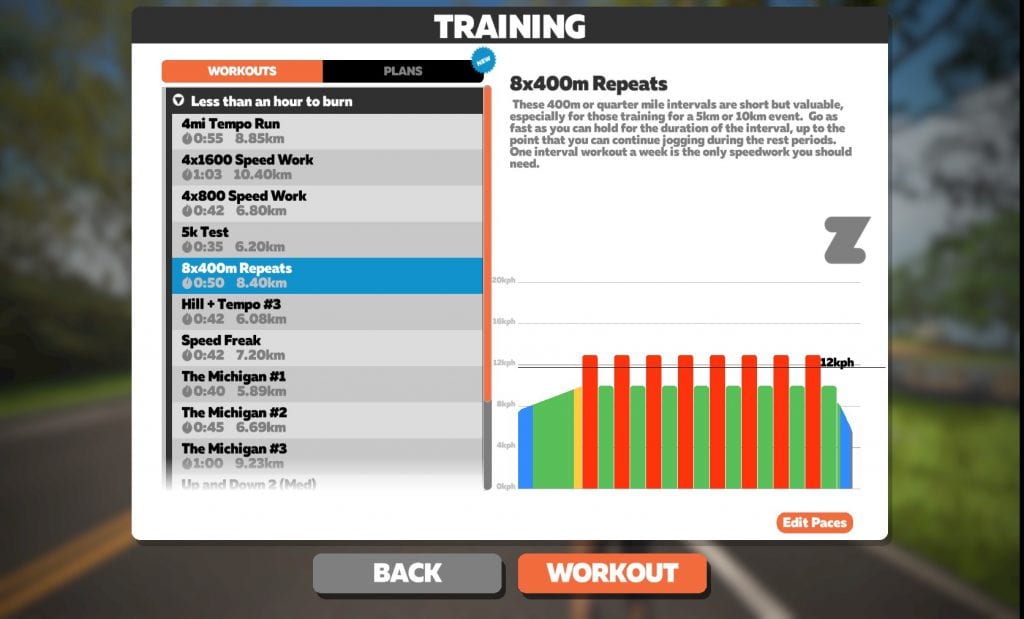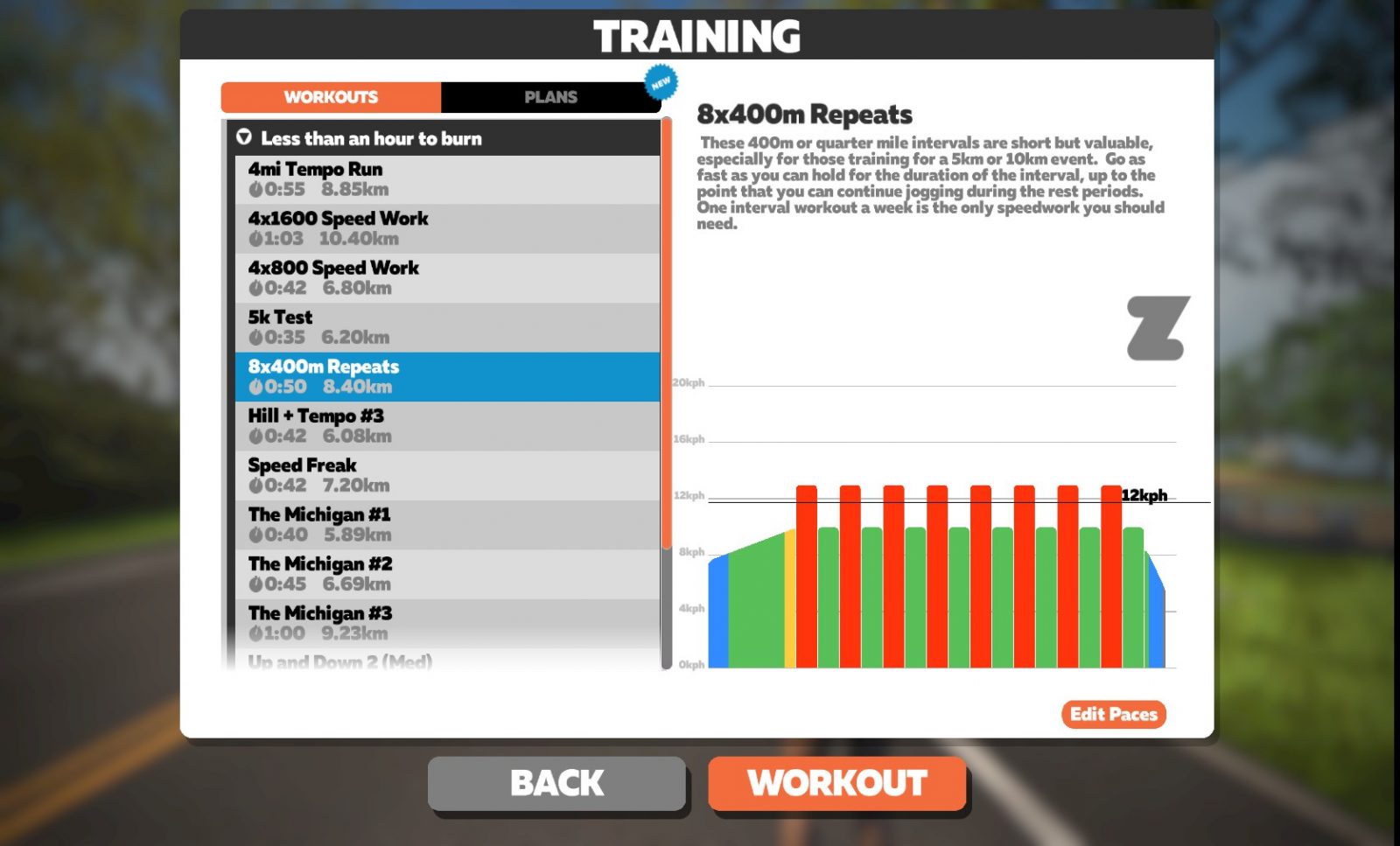 Android Updates
This update includes some improvements specific to Android:
Added UI Message in Pairing Screen to detect if user has Location OFF
Speed/Cadence sensors now work on Ant+
Battery/Heat performance improved
Fixed BLE bug where Watt Bike Atom X wouldn't get resistance
Fixed BLE bug where Kick Bike buttons were not getting processed
iOS/AppleTV "Lone Rider" Bug
Jon Mayfield's release notes include this:
For a brief time immediately after release Richmond users would have experienced being alone in the world. This is now fixed for Windows, macOS, and Android. For iOS and AppleTV users the Richmond world may still be isolated until a new update is released in the very near future.
Read/discuss Jon Mayfield's release notes >
Other Changes?
Notice anything else new in this update? Comment below!