The first-ever UCI Cycling ESports Worlds are happening on Zwift December 9th. It's a red-letter day for Zwift, the Zwift community, and the sport of cycling.
"Together with the UCI on December 9th, we will be making history. This will be the first event of its kind and I believe it will mark the future direction of sport, fitness and competition. There is no doubt that technology will play a bigger role and this competition perfectly blends technology with what we traditionally associate with physical 'sport'.

Eric Min, Zwift CEO and Co-Founder
Here's everything you need to know about the race including schedules, course details, start lists, and the winners' jersey.
Watch the Race
The races kick off on December 9, 2020 at 2pm GMT (6am PST, 9am EST, 1am AEDT Dec 10th). Visit Zwift's YouTube channel to catch the live action (embedded above), or tune into any of the following broadcasts:
Course Details
Riders will be taking to Watopia for a 50km race on the Figure 8 Reverse route, finishing on top of the Hilly Q/KOM. This constitutes approximately 1-2/3 laps of the route, which features punchy climbs but nothing long enough for true climbers to get away from the all-arounders.
Men and women will race the same route, in separate events. Expect the races to come down to a reduced front pack of riders going all-out for the final ~90 seconds up the Hilly KOM to the finish line. Who will have the sustained w/kg to take the win?
Riders
Twenty National Cycling Federations have named their teams to start the first UCI Zwift Cycling Esports World Championships. In addition, a number of Wild Card riders have also been awarded places, bringing the total number of nations represented to 22. The women's race will feature 55 riders, the men's race 78.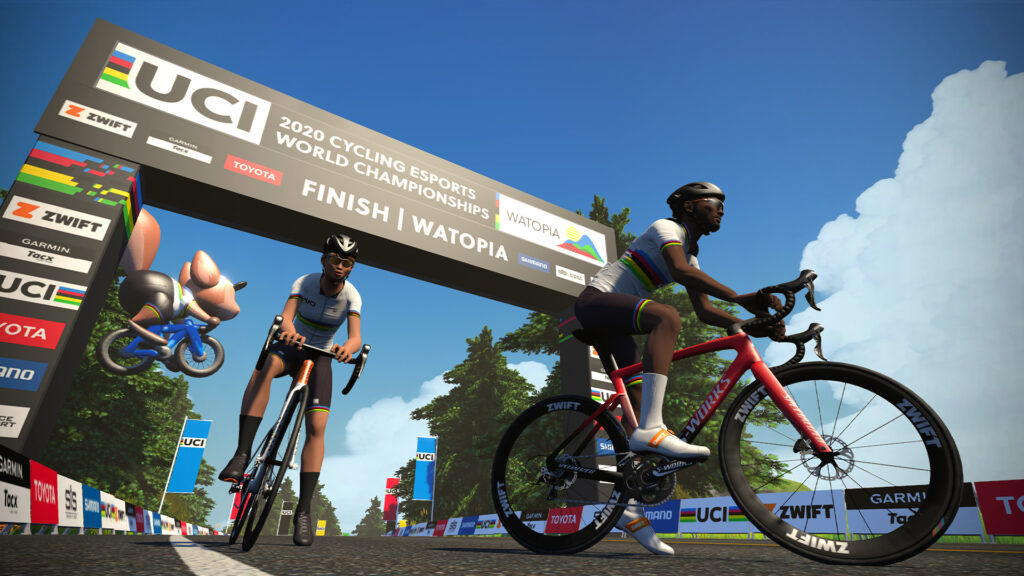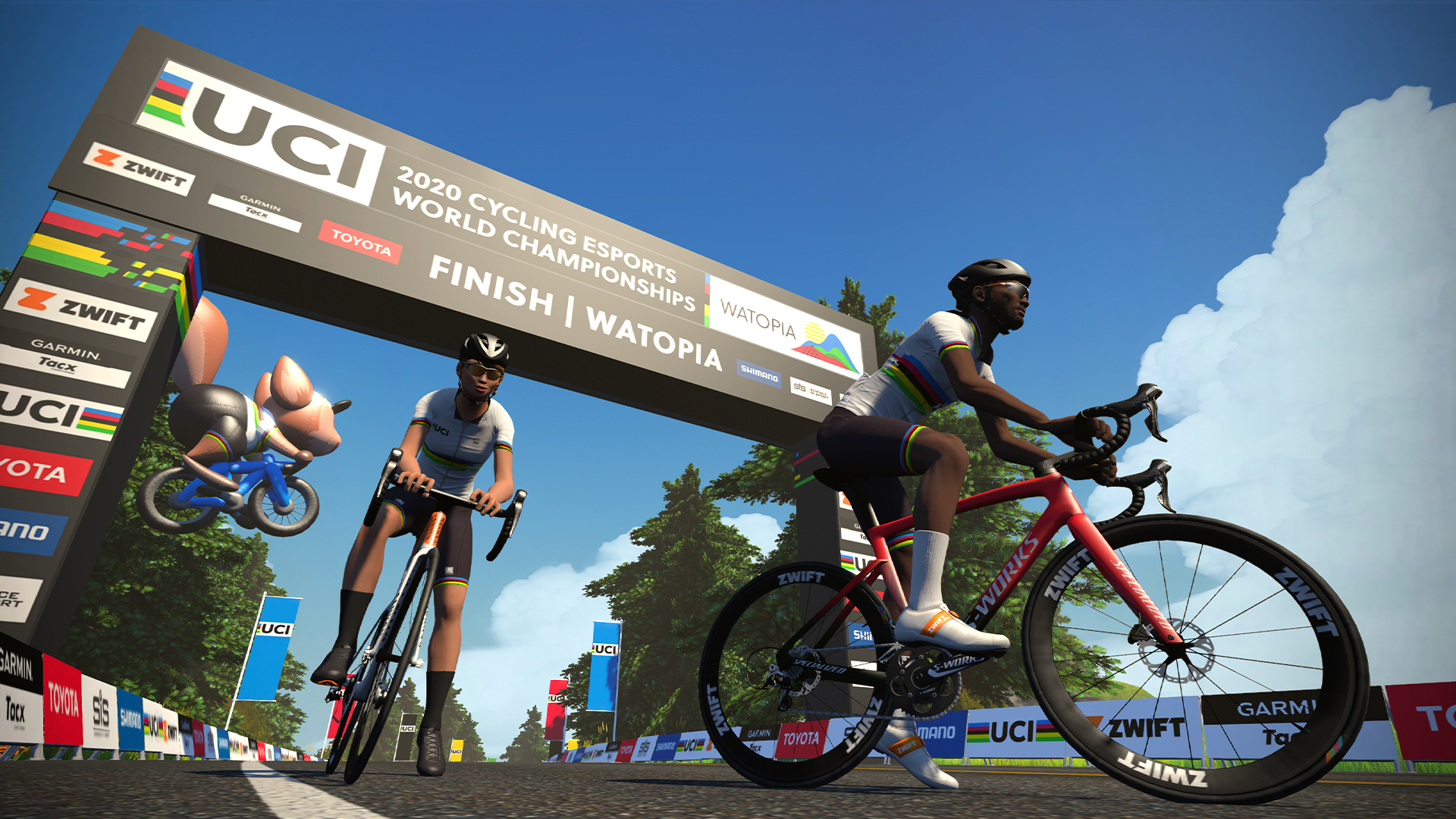 The start lists include a mix of pro road cyclists and top Zwift Community racers. Zwift CEO Eric Min says, "Many will be familiar with the World Tour riders but I believe they will be pushed all the way by the specialist indoor racers. Don't be surprised to see a member of the Zwift Cycling Esports emerge on top."
The pro athlete list includes current and former UCI World Champions as well as Olympic and Paralympic Gold Medallists. Top pro names include Ashleigh Moolman-Pasio (South Africa), Esteban Chaves (Columbia), Anna van der Breggen (Netherlands), Lawson Craddock (USA), Tom Pidcock (Great Britain), Edvald Boasson Hagen (Norway), Dame Sarah Storey (Great Britain), Annika Langvad (Denmark), Kristen Kulchinsky (Twenty20), and Lionel Sanders (Canada).
Top veteran racers from the Zwift community will also be in the mix, including current #1 ranked men's racer Holden Comeau (USA) and #1 ranked women's racer Laura Matsen Ko. Other top community riders include Lionel Vujasin (Belgium), Ollie Jones (New Zealand), Ryan Larson (USA), Louise Bates (GBR), Courtney Nelson (USA), and Cecilia Hansen (Sweden). Many hours of Zwift experience coupled with a high degree of athleticism make these community riders some of the favorites to take home the rainbow bands!
New Rainbow Kit
A new rainbow jersey design has been unveiled with the creation of UCI Cycling Esports World Championships. This jersey will be awarded to each winner – a virtual jersey for their avatar, and a real-life version that may be worn in UCI Cycling Esports events for the 2021 season.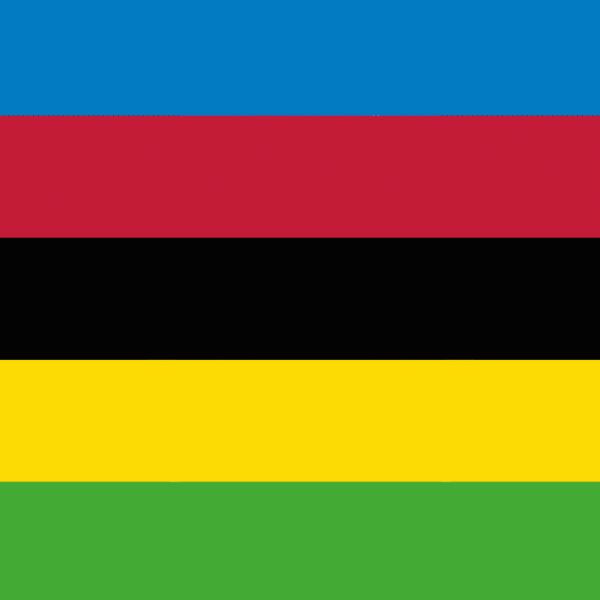 The jersey design maintains the iconic rainbow bands but features a pixel design to represent this new digital discipline.
Prize Money
Prize money will be awarded as follows for both men's and women's races:
1st Place: €8,000
2nd Place: €4,000
3rd Place: €2,000
Community Events
In addition to the big pro races, Zwifters will have the opportunity to take part in this landmark event by participating in Zwift PowerUp Podcast Recon Rides as well as "Nations Challenge" races organized by WTRL.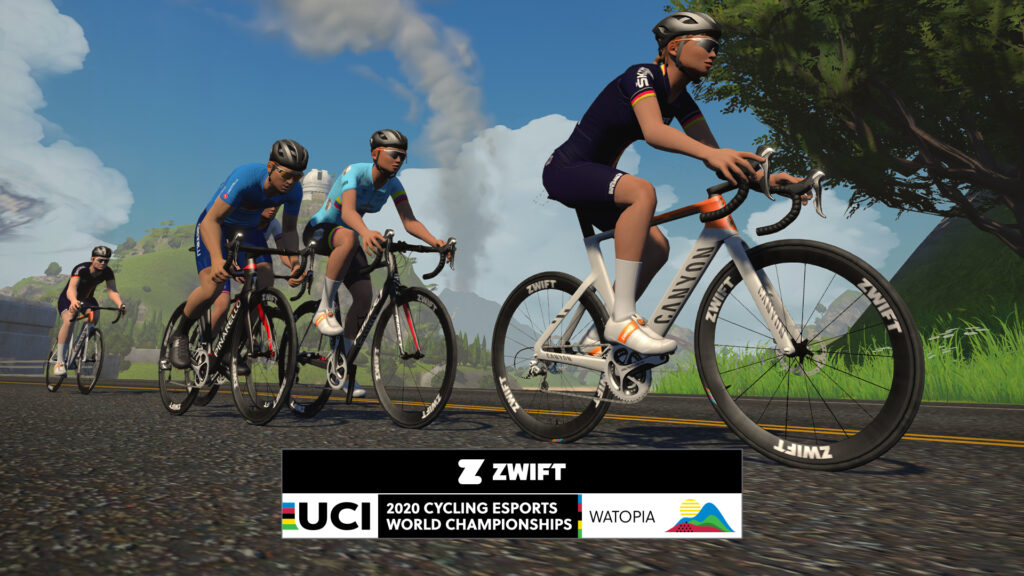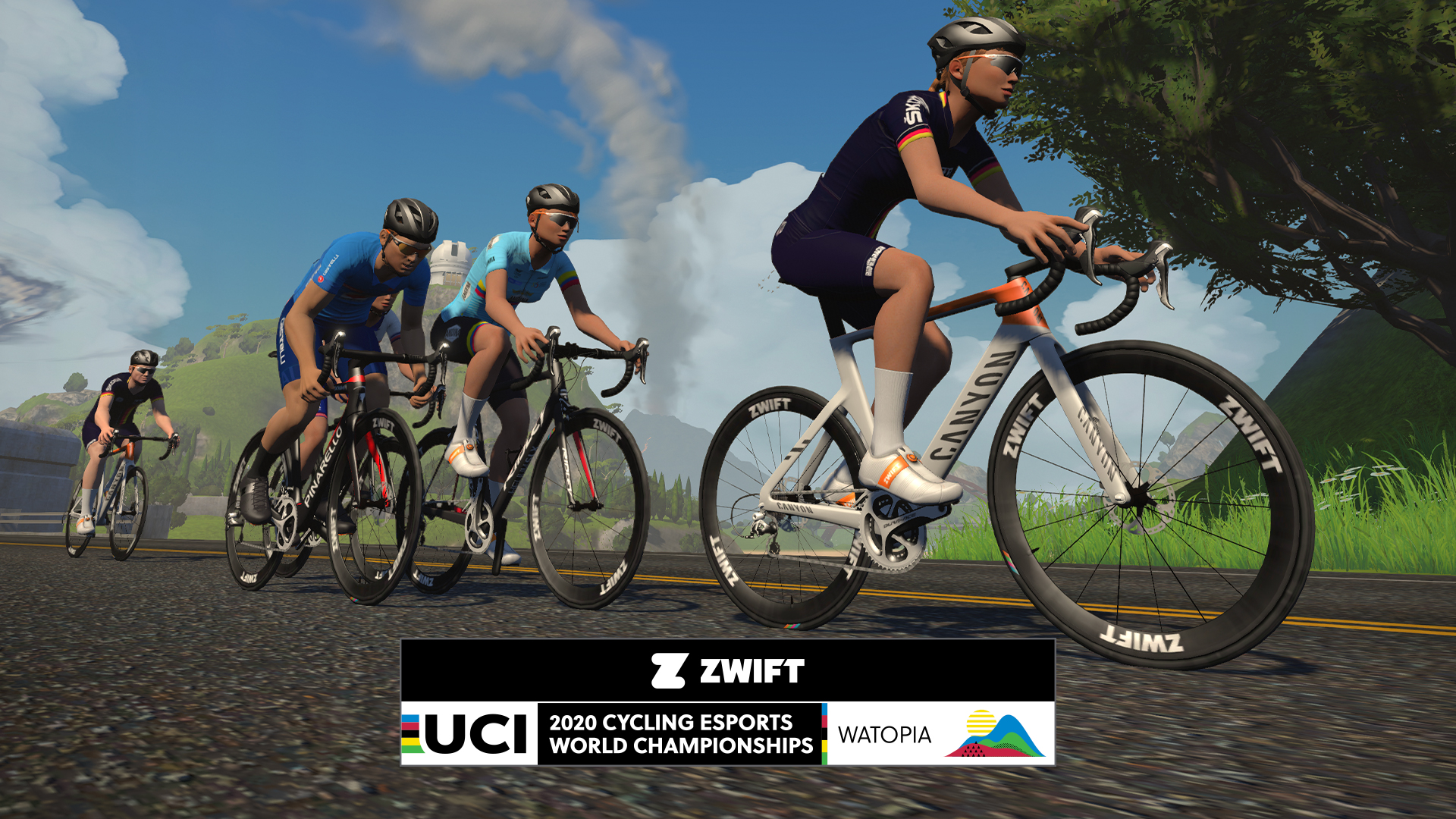 More Info
Looking for more info on the UCI Cycling Esports Worlds? Visit zwift.com/uk/2020-uci-cycling-esports-world-championships.
Questions or Comments?
Share below!