The latest Zwift update is now available, with new bikes, workouts, sandbagger controls, and experimental event modes! There's a lot to love here. Let's dig into the details…
Not sure if your Zwift install is up-to-date? Here's how to check >
New Bike Frames
New bike day is always a good day! Zwift has added two new frames to the Drop Shop: Factor's One and Ridley's Noah Fast Disc.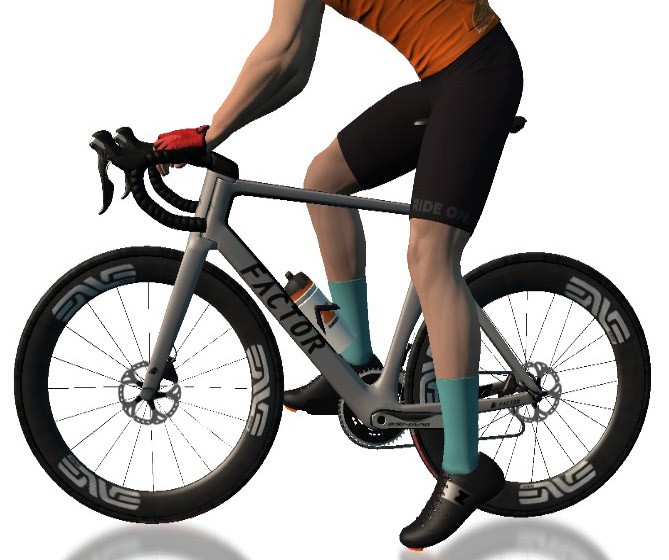 (no description provided by Zwift)
"The Noah Fast Disc is Ridley's top-level aero model and was built from scratch with every feature reimagined and redesigned. This powerhouse has no rival in cutting through wind thanks to component integrations, where every part fits together perfectly."
We are currently testing these frames for speed performance on flat/hilly routes as well as climbs. Test results will be published as soon as we've got them!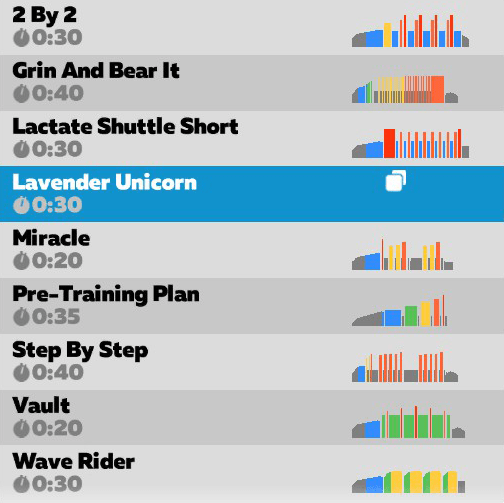 New Workouts
Zwift has added 24 new under 60-minute workouts. These workouts were all created by coach Shayne Gaffney, a super-knowledgeable fellow who has contributed articles in the past here on Zwift Insider. 16 new workouts for runners, 8 for cyclists. Some of the run workouts include 30-minute variations.
These workouts add a great deal of variety to the existing "Under an hour" category, giving us access to a new bunch of quality workouts! Learn all the details of these new workouts on Zwift's blog post.
Boost Mode
This new FutureWorks event type will allow you to choose a boost type before the event. Think of it like a battery which you charge yourself. Here are the three boost types, with details (to the best of our knowledge) about how they currently work:
Efficient: 50 watt boost for up to 90 seconds. Charging subtracts 50 watts from your current wattage. Choosing this boost type adds 5 kg to your weight for the duration of the event.
Balanced: 200 watt boost for up to 17 seconds. Charging subtracts 100 watts from your current wattage. Choosing this boost type adds 7.5 kg to your weight for the duration of the event.
Power Burst: 500 watt boost for up to 5 seconds. Charging subtracts 150 watts from your current wattage. Choosing this boost type adds 10 kg to your weight for the duration of the event.
Sounds like a fun way to make races more strategic and animated! You're able to put out some extra watts when the group isn't pushing hard, then somehow "activate" those watts for a boost in the final sprint.
We aren't entirely sure how this will work, but it will be fun to test it out.
New Missions and Programs for May
The Tour for All (May 4th-30th): Join the Tour For All and come together with the Zwift Community to support Doctors Without Borders/Médecins Sans Frontières (MSF) in their response to COVID-19. Learn more here >
CeramicSpeed Cycling Mission (May 1st-31st): Unlock the CeramicSpeed cycling kit and a chance to win a CeramicSpeed OSPW derailleur by riding the target distance on OSPW enhanced Road, MTB and Tri/TT bikes. (More info coming soon)
Goodr I.P.A. Running Mission (May 1st-31st): This mission challenges Zwifters to run 3 different workout types: one interval workout session, one pace group run, and one "altitude" or hill workout session to complete the mission. Completing all three workouts unlocks some sweet Goodr shades and a contest entry to win the real thing. (More info coming soon)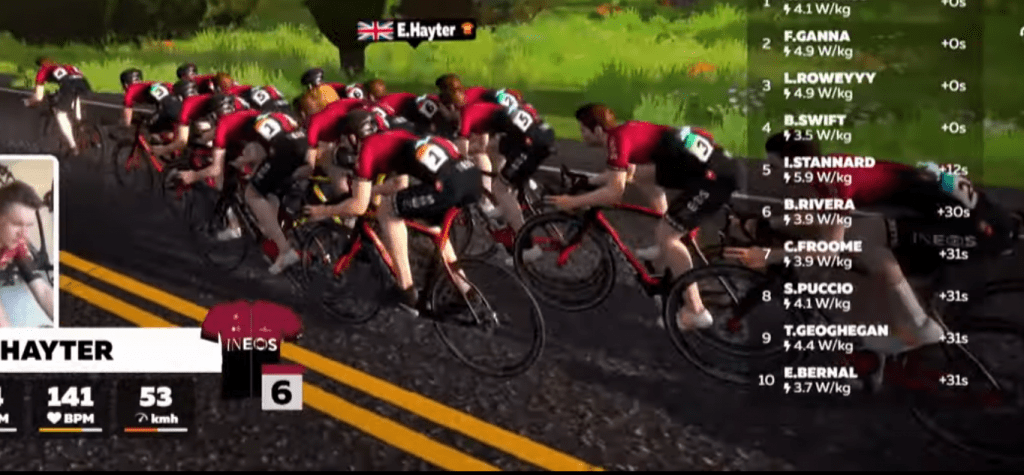 Bib Numbers
Zwift has "Added support for unique bib numbers for riders and runners in specific events." We saw bib numbers in the recent INEOS race up the Alpe. Will they be useful in races, perhaps helping us to more easily identify certain riders or runners?
More Changes
Wes' notes also include the additional items in this update. Here they are, with some notes from us:
Added a new experimental event mode that lets you experience the sights and sounds of Zwift in its most pure form. This event mode will be exclusively tested within FutureWorks Club Jarvis events: super curious what this entails. Will it be more detailed imagery? Crazy surround sound? We'll find out!
Fixed a bug related to events that could cause some lone riders to achieve ludicrous speeds: this was a fun bug to witness. A little sad to see it go.
Improvements to Apple TV pairing
Upgrades to the anti-sandbagging logic used for some races: the iOS update notes say these upgrades include removing sandbaggers from race results. Hurray! Continued refinement of this vital feature is super important to the future of Zwift racing. Want to see how it functions now? Hop into a ZHQ Beta Race on Crit City!
Added the GeForce GTX 1650 GPUs to the ULTRA graphics profile group: Zwift has some hard-coded logic to detect GPUs and set graphics quality. For whatever reason, these higher-end GeForce cards weren't allowing ultra-level graphics. But now they are! (And all the PC users rejoiced.)
Fixed an issue where Meetup riders would not receive a powerup when passing through a sprint, KOM or lap arch
Read/discuss Wes Salmon's full release notes >
Questions or Comments?
Post below!