A minor Zwift update was pushed out last night. Game master Jon Mayfield says this update is "primarily to add support for our upcoming March cycling mission as well as other content updates for the month." Here are the details…
New Singletrack Slayer MTB Training Plan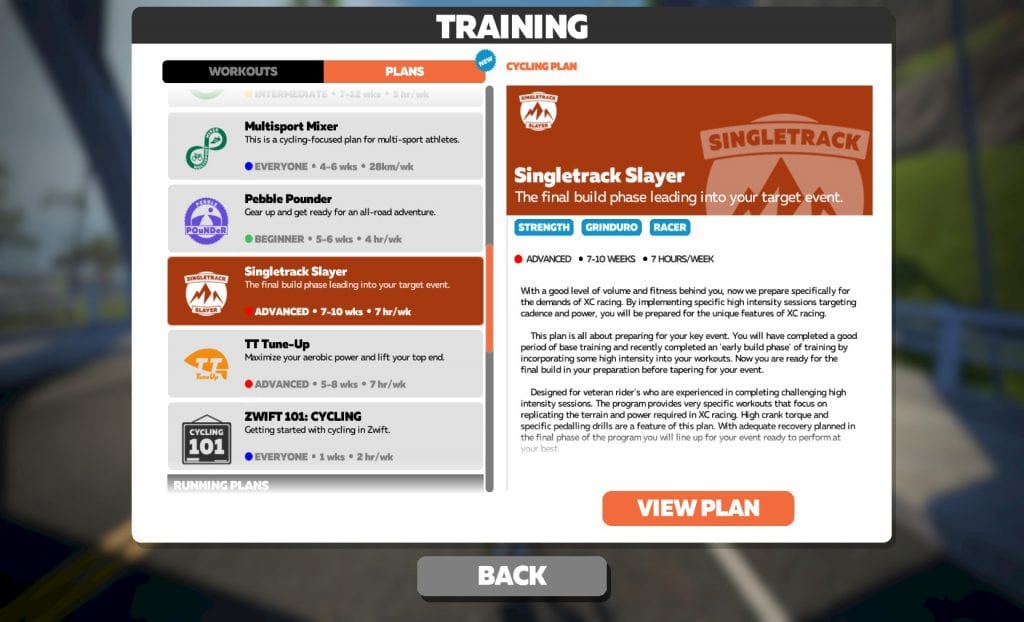 This plan was announced a few months ago as "coming soon" – and now it's here! The plan is "designed for veteran riders who are experienced in completing challenging high-intensity sessions."
Zwift's description says:
With a good level of volume behind you, now we prepare specifically for the demands of XC racing. By implementing specific high-intensity sessions targeting cadence and power, you will be prepared for the unique features of XC racing.

This plan is designed to be completed as your final training phase leading into your key event. It provides both a build in volume and intensity, along with an adequate taper period.
Arch Power-Up Bug Fixed
The previous update introduced a bug where some banners (most notably Watopia's downtown start/finish) no longer awarded powerups. This has been fixed.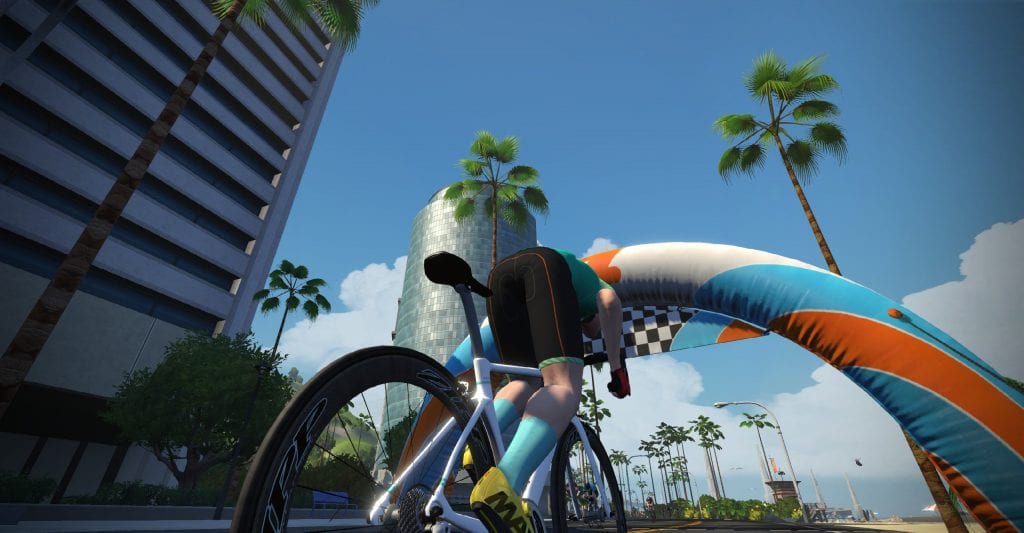 More Changes
This update also includes the following:
Removal of Bluetooth spindown on certain trainers due to incompatibilities. This will be re-enabled when fixed.
Added route achievement for May Field run track
Fixed crash that could occur on AppleTV
Lots of kits updated/added
Misc smaller fixes and small features
Read/discuss Jon Mayfield's release notes >
Other Changes?
Notice anything else new in this update? Comment below!