The latest Zwift update is now available on all platforms.
Not sure if your Zwift install is up-to-date? Here's how to check >
Like the last few updates, this release doesn't contain much by way of new features. But it does include a new bike (always fun)! Let's dig into the details…
New Bike Day: Focus Izalco Max 2020


The Drop Shop now includes a frame from Focus Bikes – their Izalco Max Disc road race machine! Like all aero frames nowadays, the Izalco is billed as being both super lightweight and aero. Rated 3 stars for aero and weight, it's available to level 8+ Zwifters for 426,000 Drops. The question is… how does it perform on Zwift?
The answer is: it's a decent frame, but nothing special in terms of performance compared to what's already available. In our flat test it turned in the same time as the Giant Propel Advanced SL Disc and Pinarello Dogma F12, meaning it's about 3 seconds too slow over our ~50-minute test to make it onto our list of fastest frames. But it does make #2 on our list of fastest beginner frames, being just a bit lighter and more aero than the Specialized Allez Sprint!
Its climbing performance is less impressive, finding it in the middle of the field with frames like the Pinarello Dogma F12 or Cervelo S5.
This frame was released into the game to make way for the upcoming Focus: Colours of Pari 3-day tour (Nov 26-28). We'll publish a post about this fun event series tomorrow, but for the time being, just know that completing any stage of the tour unlocks an eye-popping Izalco Max Pari skin for the bike. (You'll still need to purchase it from the Drop Shop). And two winners (one woman, one man) will receive a complete Izalco Max Pari bike (you have to complete all three stages to be entered into the drawing!)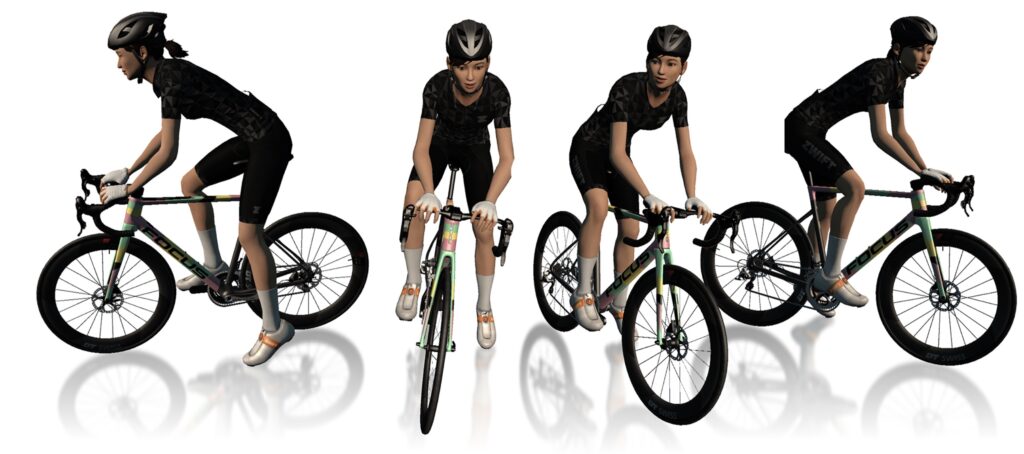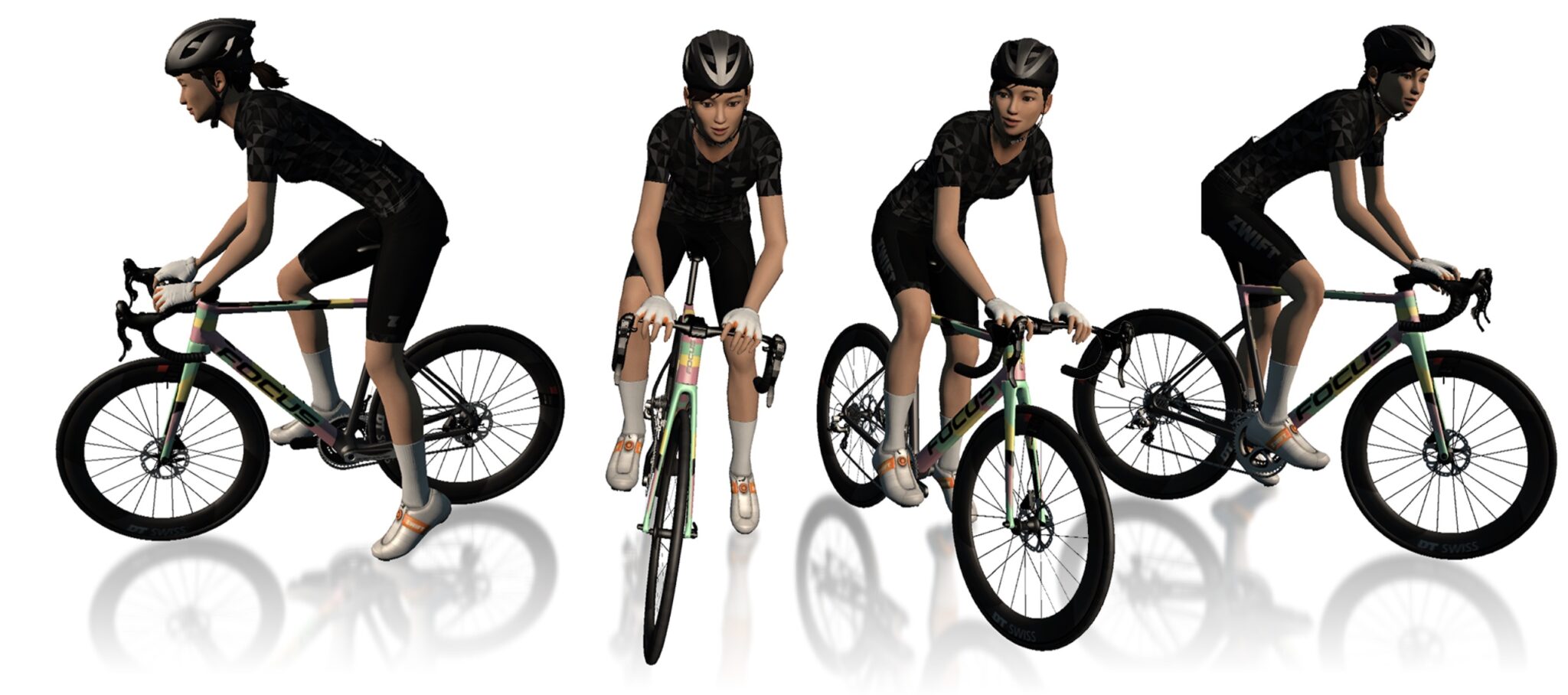 Workout Improvements
Lots of text improvements have been made to various workouts and workout plans, including the Zwift Racing training plan, the 10-12wk FTP Builder, and the Cyclist to 10k training plan.
Steering Changes
Two small improvements have been added to enhance our in-game steering experience. First, Zwift added in-game steering calibration for the Elite Sterzo Smart. This is for users who find that their Sterzo isn't quite steering straight in the game when at the center position. The new calibration feature can be reached from the pairing screen buy clicking the wrench just above the Sterzo box.
Here's something we haven't seen in a long time – a change to the settings menu! "Offroad Steering Sensitivity" (which seems to only apply to Repack Ridge) is now available in the settings menu: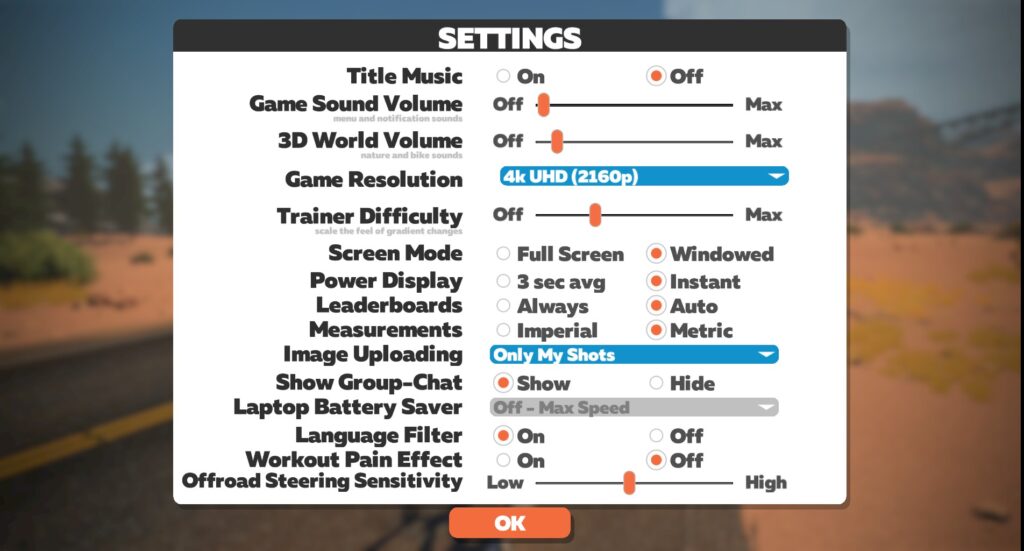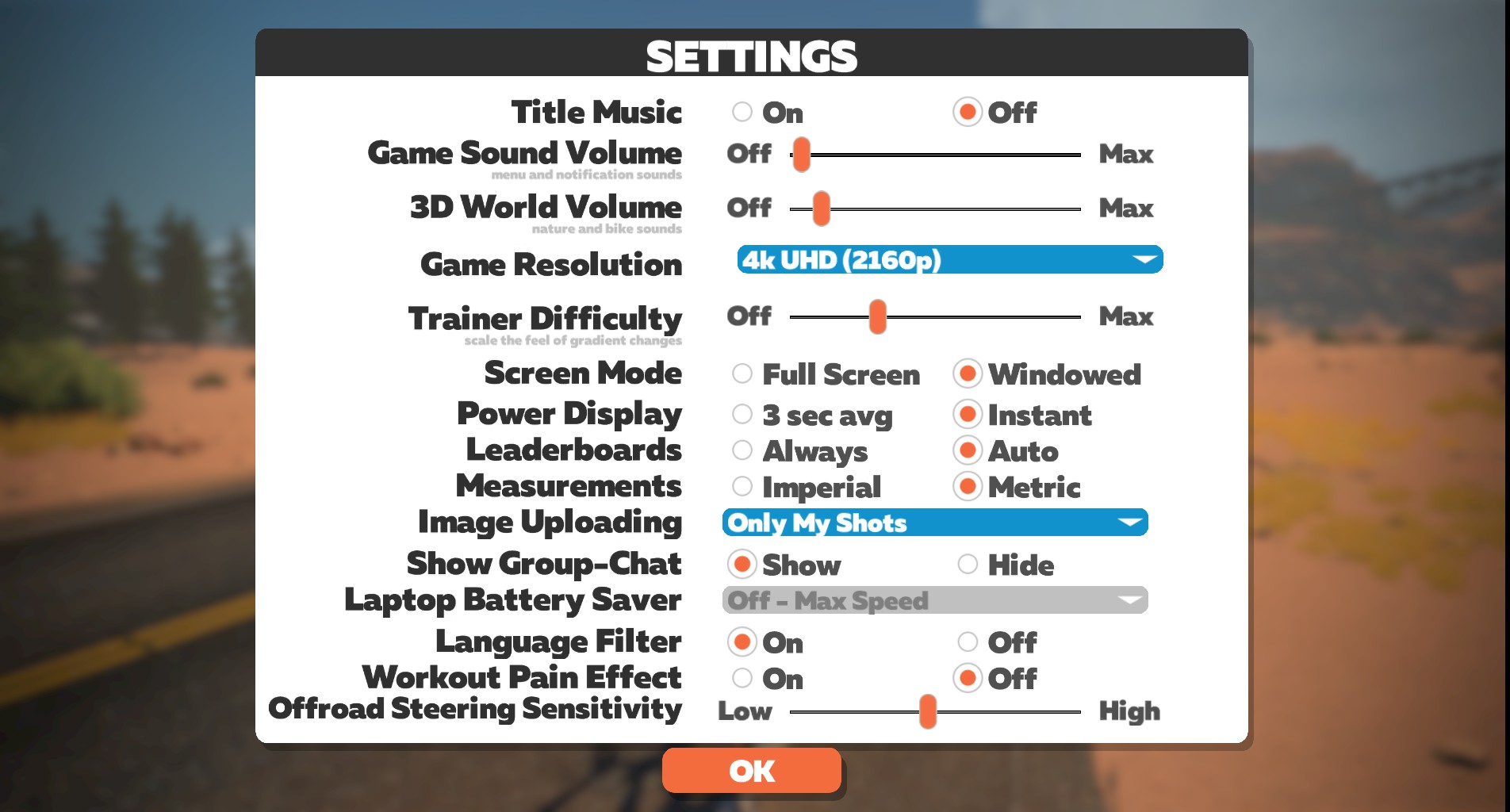 This is a minor but welcome change – many Zwifters found that turning the steering sensitivity up on Repack Ridge made it much easier to navigate the sharp singletrack corners.
Wrapping It Up
Once again, this month's update is pretty light in terms of new features. Perhaps this is warranted: our sources inside Zwift tell us there's a lot going on in the background (paying off that "tech debt" Eric Min has talked about in the past) and of course ZHQ is also working hard to support big events like Zwift Racing League and the upcoming UCI Esports Worlds.
Still… we'd love to see some new tarmac. Especially more Watopian singletrack or gravel!
See/discuss release notes on Zwift's forum >
If you spotted any other changes in today's update, please comment below!