The latest Zwift update is now available on all platforms. The update is a very minor one, mostly consisting of minor tweaks to Zwift's new France and Paris maps. Let's dig into the details…
Not sure if your Zwift install is up-to-date? Here's how to check >
France and Paris Map Tweaks
The update includes "Tweaks to the new France and Paris maps including distance markers for Mont Ventoux as well as adding running paddocks."
Zwifters have been a bit spoiled by Alpe du Zwift's segment tracking and custom minimap, and early feedback from riders has consistently said it would be nice to have some sort of progress meter on the way up Mont Ventoux, especially since it takes approximately 50% longer than the Alpe to conquer!
Zwift has added the iconic Mont Venoux distance markers in-game at every kilometer. Strangely, we couldn't spot one at the summit, which is the marker most photographed by riders IRL! But the important thing is the progress markers on the way up.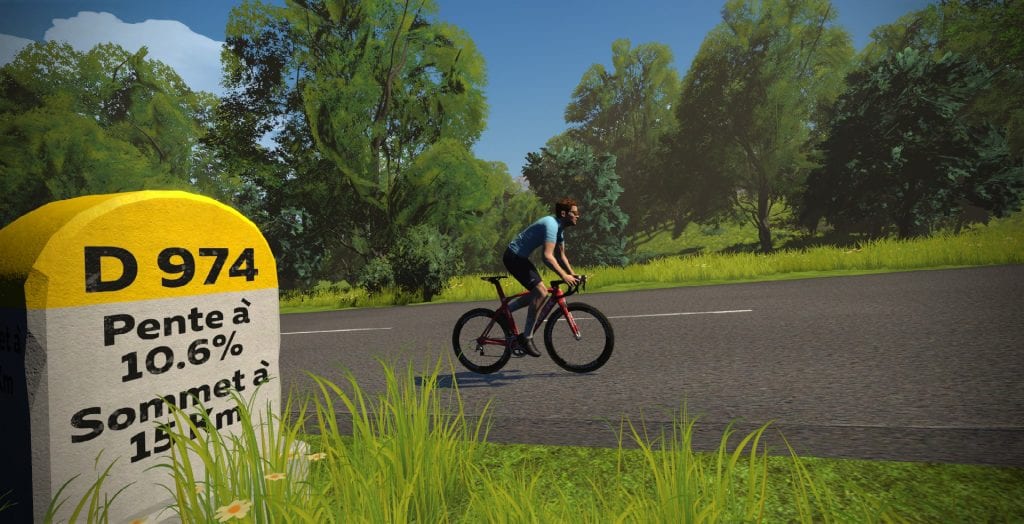 There were certainly some visual updates to the routes, and although we haven't had a chance to take a close look, we noticed some new text on the road up Mont Ventoux! Here's one example, calling out the names of some top women racers: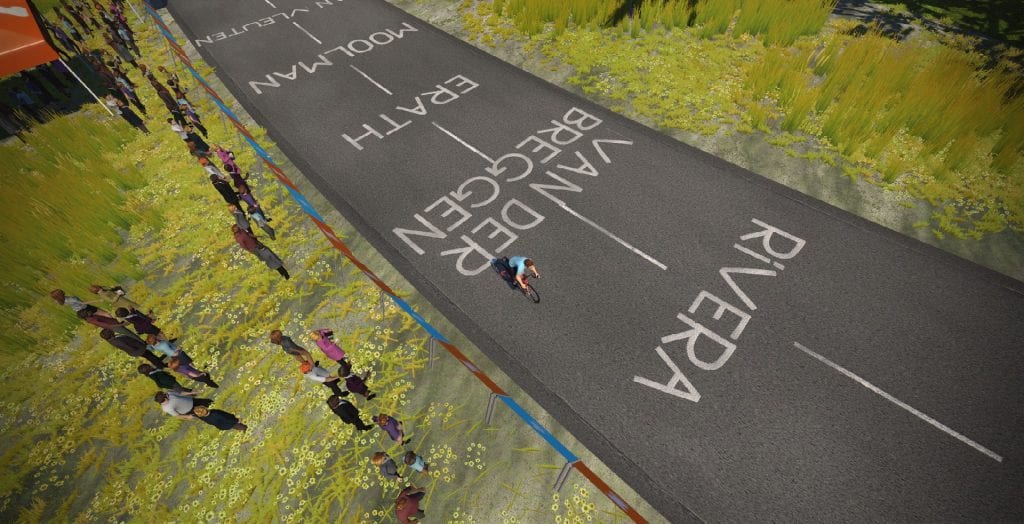 L'Etape Jersey Fix
This update also "Fixed an issue with the Virtual L'Etape du Tour de France 2020 jersey not appearing correctly." Last week's L'Etape finishers noticed that the jersey they unlocked didn't match the jersey shown in the event screenshots. This has now been fixed.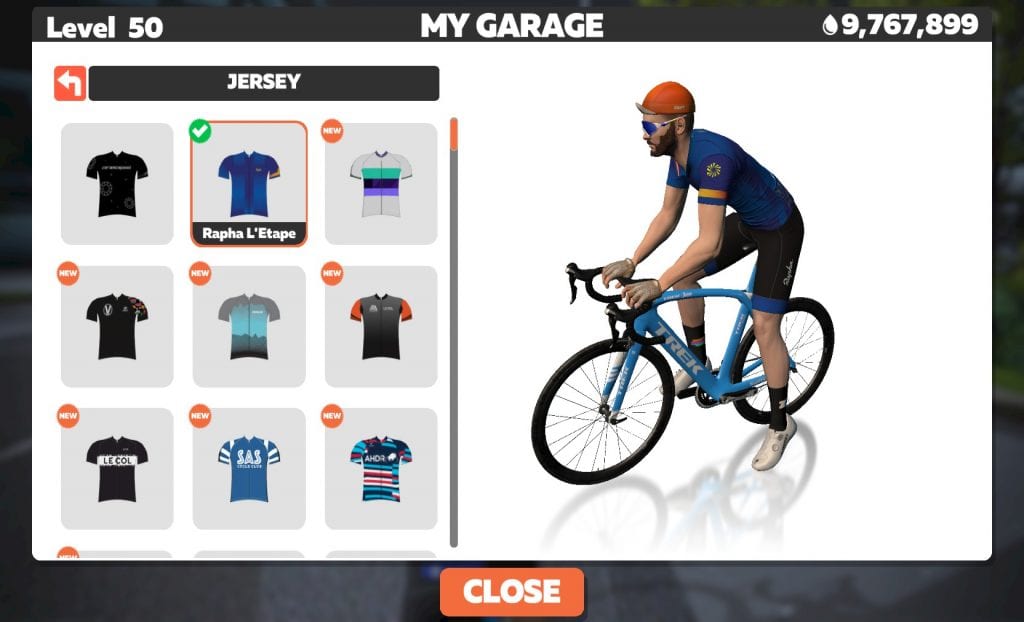 Android Improvements
On Android, the update includes a few additional notes:
Enable high-quality graphics for newer Android GPUs:

Samsung S20 worldwide models (Adreno & Mali)
Google Pixel 5
LG Velvet
Huawei MediaPad M6

Stability improvements
The high-quality graphics note is good news for some Android users – we've already seen some comments from Zwifters on Android who have said the graphics look much nice after this update.
Other Updates
Update notes included these two minor notes as well:
Fixed a bug where other riders would swerve on the road or ride in circles in some situations.
Fixed an issue with Japanese text in the Drop Shop.
See/discuss release notes on Zwift's forum >
Questions or Comments?
Share your thoughts below!