People love carrots. Figuratively speaking, at least. And Zwift is full of them – those little achievements that encourage you to push a bit further or try something new.
Perhaps the most popular achievements on Zwift are route badges. The first time you complete a route you earn its badge, along with some extra XP, effectively doubling the points you earn for the route.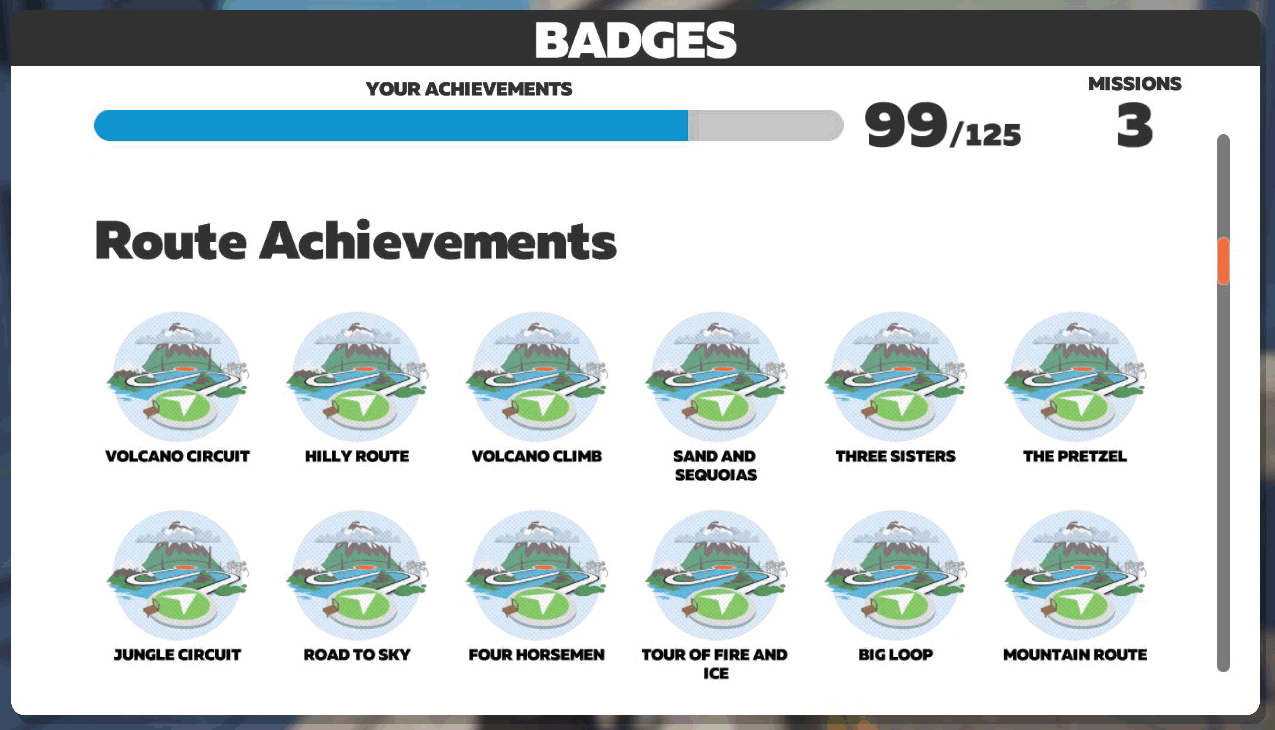 Zwift HQ has just released a new series of "Z Badge Hunt" rides featuring some of the more challenging routes in game. If you find it hard to ride tough routes on your own, this is your ticket to route badge glory! Here are the details…

Short Thursdays, Long Saturdays
Z Badge Hunt events happen on Thursdays and Saturdays. Shorter routes are scheduled on Thursdays, and long routes on Saturdays.
Current event times are as follows:
6am UTC/1am EST/10pm PST (previous day)
12pm UTC/7am EST/4am PST
3pm UTC/10am EST/7am PST
7pm UTC/2pm EST/11am PST
12am UTC/7pm EST/4pm PST
3am UTC (next day)/10pm EST/7pm PST
Route Schedule
Zwift crunched the numbers and chose the least-achieved routes for this series. There are good reasons why many Zwifters haven't ridden these routes: they aren't commonly used in events, and always feature some climbing!
Note: while the route schedule is locked in through early January, Zwift HQ has told us they may make some scheduling changes as time goes on.
Optimized for Earning
Z Badge Hunt events use challenging routes, but they're also set up to give you every advantage in your quest:
Double draft mode is enabled for easier riding on flats and downhills
Only useful powerups are being given: the feather, draft boost, and aero boost
Steering is allowed – because why not?


Zwift Insider-Hosted Events
Zwift Insider is hosting some of the Saturday events, including tomorrow's PRL Full at 7am PST and next Saturday's Uber Pretzel at 7am PST. Join me and many others for these rides, which should be the biggest events of the series in terms of turnout!
Questions or Comments?
Post below!