Route Basics
Length: 107 km (66.5 miles)
Elevation: 1642 m (5,387')
Lead-In: 3.7 km (2.3 miles)
Map: Watopia
Start & Finish
This route is a bit weird. When free riding, you'll start on the Volcano land bridge road. Events start in the downtown start pen. The route ends on the Volcano land bridge road, as you ride through the crumbling concrete arches heading toward the Italian Villas.
Achievement Badge: 2140 XP
Strava Segments
Route Description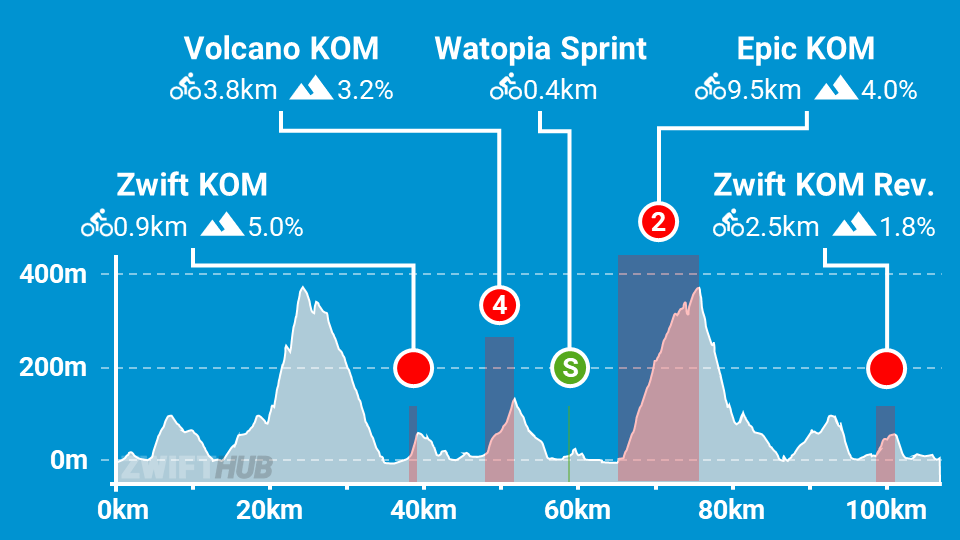 Route profile by ZwiftHub – the place to plan and track your route achievements!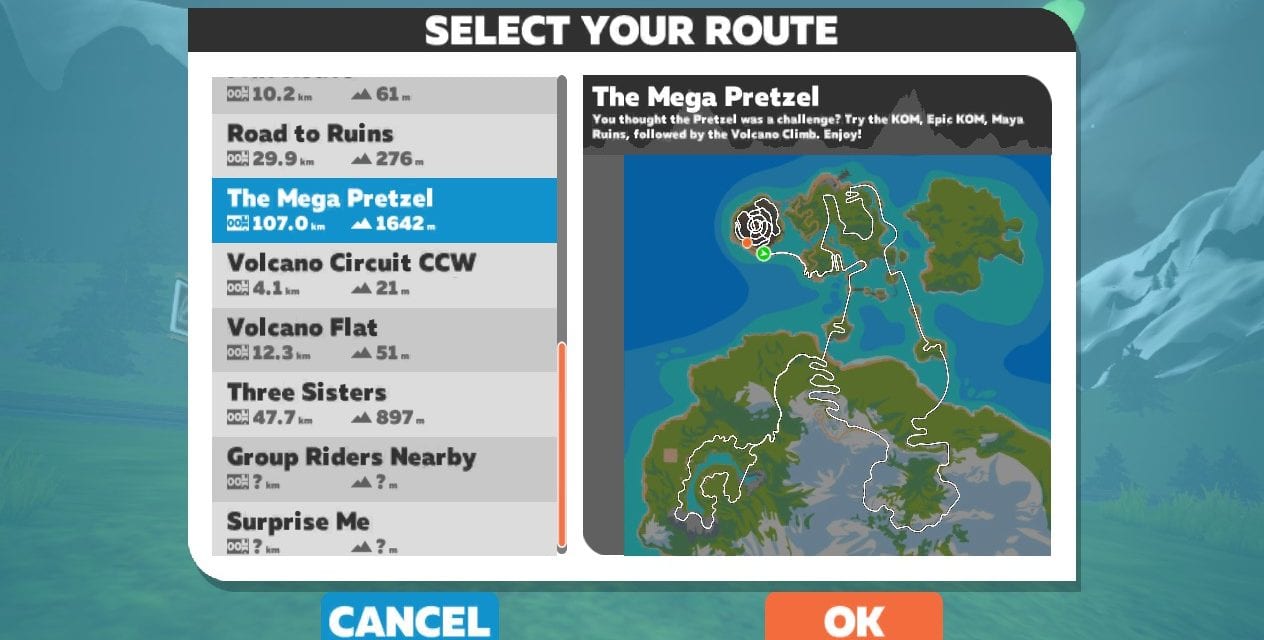 Watopia's "Mega Pretzel" was released with Zwift's February 1, 2018 update as the longest available route for Zwift's iconic course. At the time of its release it covered every segment of the course except the radio tower climb, and in fact covered nearly all segments in both directions. The Alpe du Zwift climb is notably absent from this route since the Alpe was released after the route was created.
The Mega Pretzel begins and ends on the land bridge connecting the volcano to the Italian village. The segments covered, in order, are:
Begin on Volcano land bridge to Italian Village
Jungle Circuit reverse
Epic KOM reverse
Hilly forward
Volcano climb
Esses forward
Ocean Blvd forward
Epic KOM forward
Jungle Circuit forward
Hilly reverse
Finish at start location