Route Basics
Length: 44.1 km (27.4 miles)
Elevation: 1029 m (3,376')
Lead-In: 5 km (3.1 miles)
Map: London
Start & Finish
This route's official start/end point is the KOM banner atop the Fox Hill climb. That means you'll have a lead-in of approximately 5 km before the route actually starts, and that lead-in includes a climb up Fox Hill!
We've created two Strava segments, one for the "event version" (which begins at the start pens) and one which begins at the Fox Hill KOM banner.
Achievement Badge: 820 XP
Strava Segments
Route Description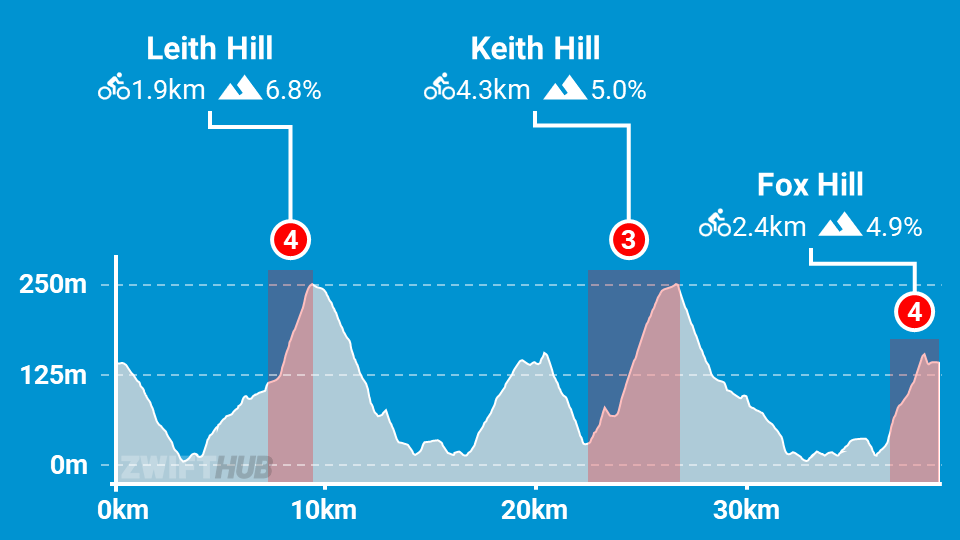 Route profile by ZwiftHub – the place to plan and track your route achievements!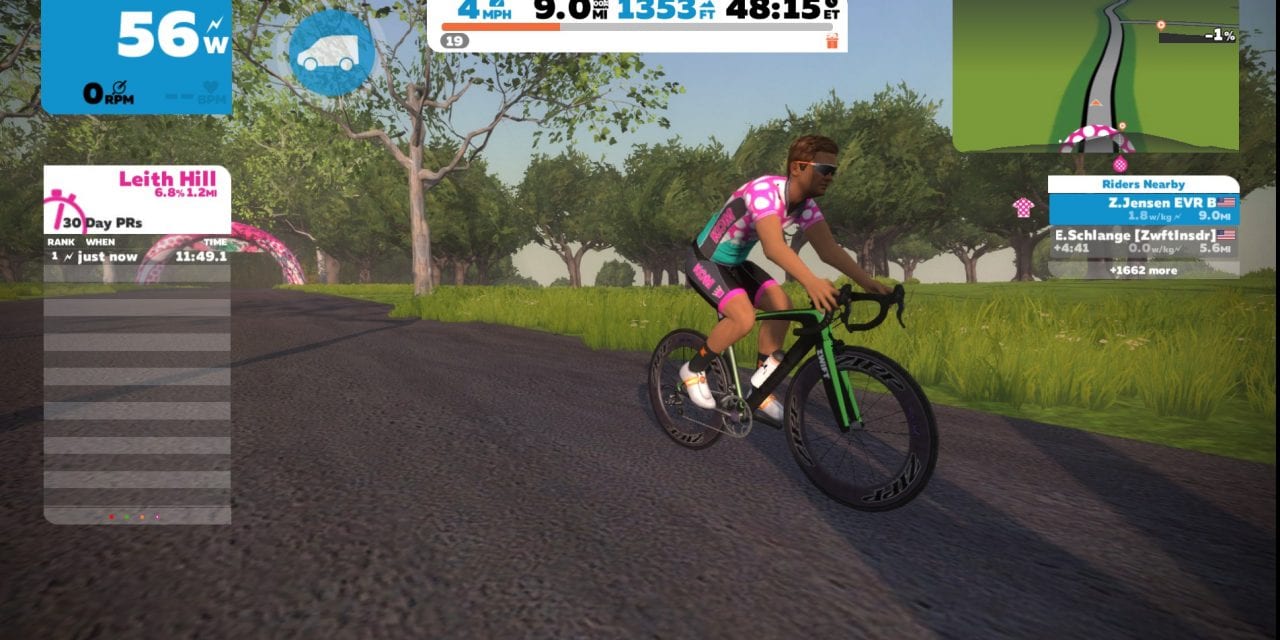 London's "Surrey Hills" route takes you on a complete tour of all the climbs on the London course, riding over each pass in both directions. Since the route keeps you almost entirely off of flat ground, you get a lot of climbing done in just over 40km.
Interestingly, this route begins at a different spawn point then other London routes, facing in what is typically the reverse direction. This bypasses the typical flat London start so you can get climbing quickly!
Once you're in the Surrey Hills, you will continue to ride this route, never going back into the city or crossing the start/finish banner.
One bummer about how this route works is it dumps you onto the Box Hill KOM after the start line, which means you don't get credit for that segment.