Achievement Badge: 1380 XP
Route Description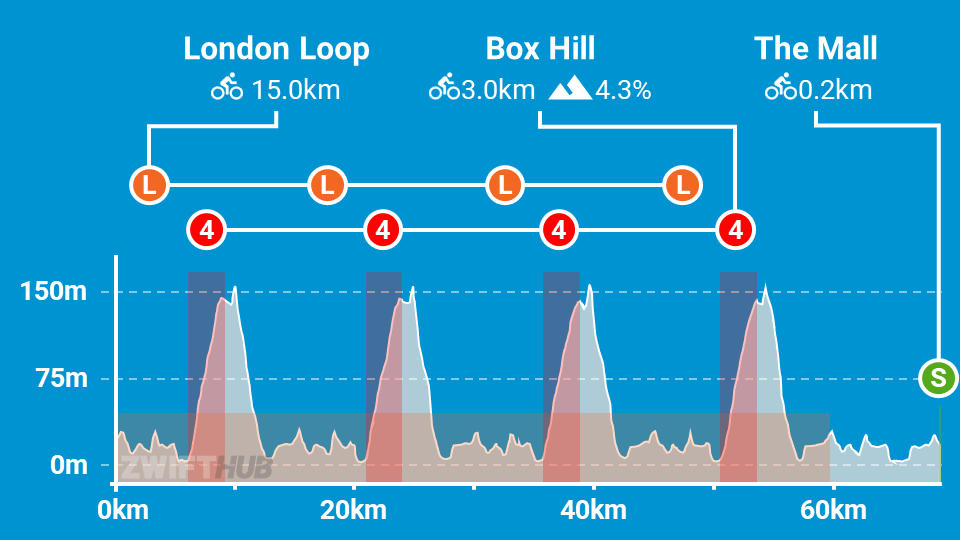 Route profile by ZwiftHub – the place to plan and track your route achievements!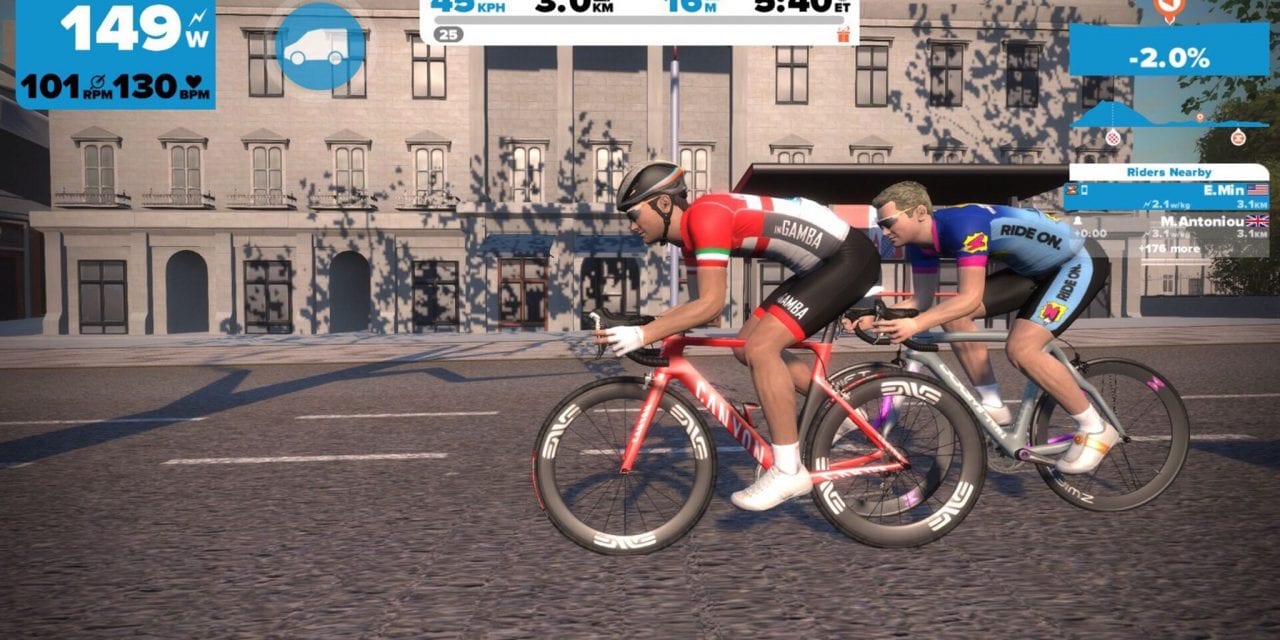 The London course's "PRL Half" route is meant to mimic the distance (but not the full course) of the real
Prudential RideLondon-Surrey 46
. It takes you on four circuits of the "
London Loop
", then turns around at the Surrey roundabout and heads towards the sprint and finish banner on The Mall.