"Mighty Metropolitan" Route Details (New York)
Achievement Badge: 400 XP
Route Description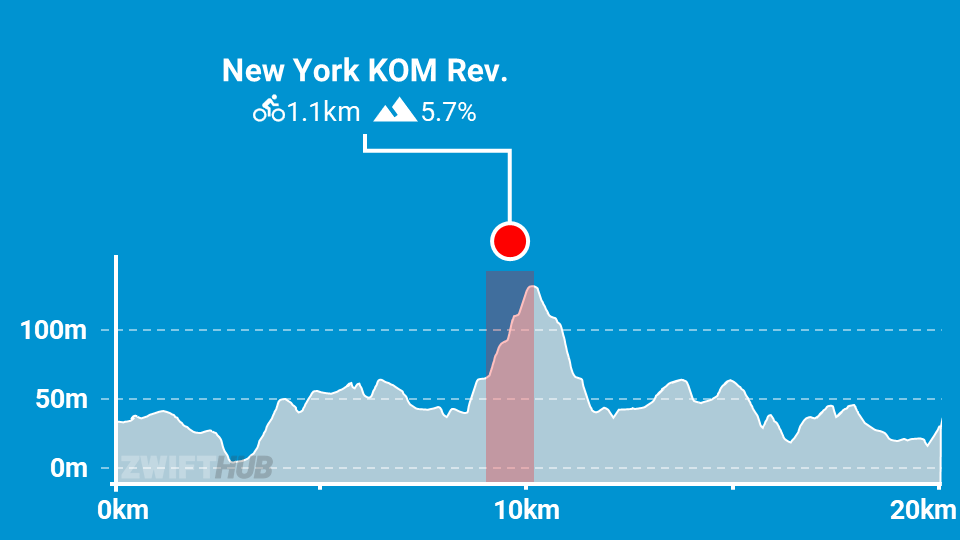 Route profile by ZwiftHub – the place to plan and track your route achievements!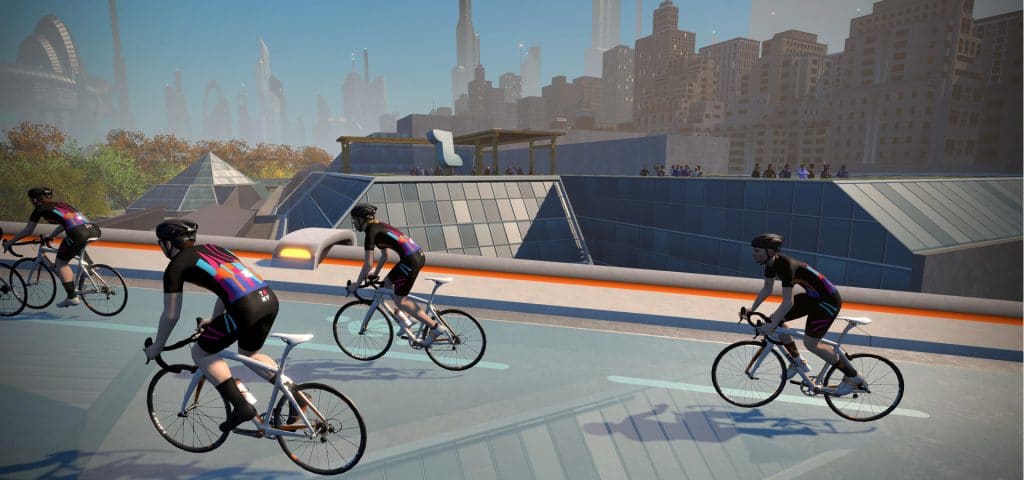 New York's "Mighty Metropolitan" is one of the longer routes on course, taking riders past the largest museum in the US, the Metropolitan Museum of Art. (Interesting note: "The Met" is the largest structure on the Zwift NY map. Apparently, this was never the plan, but it helps give us an appreciation for the footprint of the real thing.)
After passing the Met, you'll ride over the Reservoir with its "Manhattan Megadome" on your way to the reverse KOM (1.14km, 5.9% grade). Come down from those heights to ground level and up Cathill Climb through the start/finish banner and your first lap is complete.