UNBOUND Gravel is the world's marquee gravel race. Known as "Dirty Kanza" for its first 15 years of existence, UNBOUND has earned Emporia, Kansas the name Gravel City, USA.
And now UNBOUND has named Zwift as its Official Training Community and Training App. So it's no surprise to see Zwift partnering with UNBOUND to put together the ultimate Zwift experience for UNBOUND racers and others just looking for a training challenge!
Program Details
The program consists of weekly workouts, recovery rides, and endurance rides.
See all upcoming events at zwift.com/events/series/garmin-unbound-gravel >
On-Demand Weekly Workouts
Each week will feature three fresh workouts available in your "Garmin UNBOUND Gravel Training Plan" workout folder. There are two shorter sessions for midweek training, then one longer session for the weekend. Here are the first week's workouts: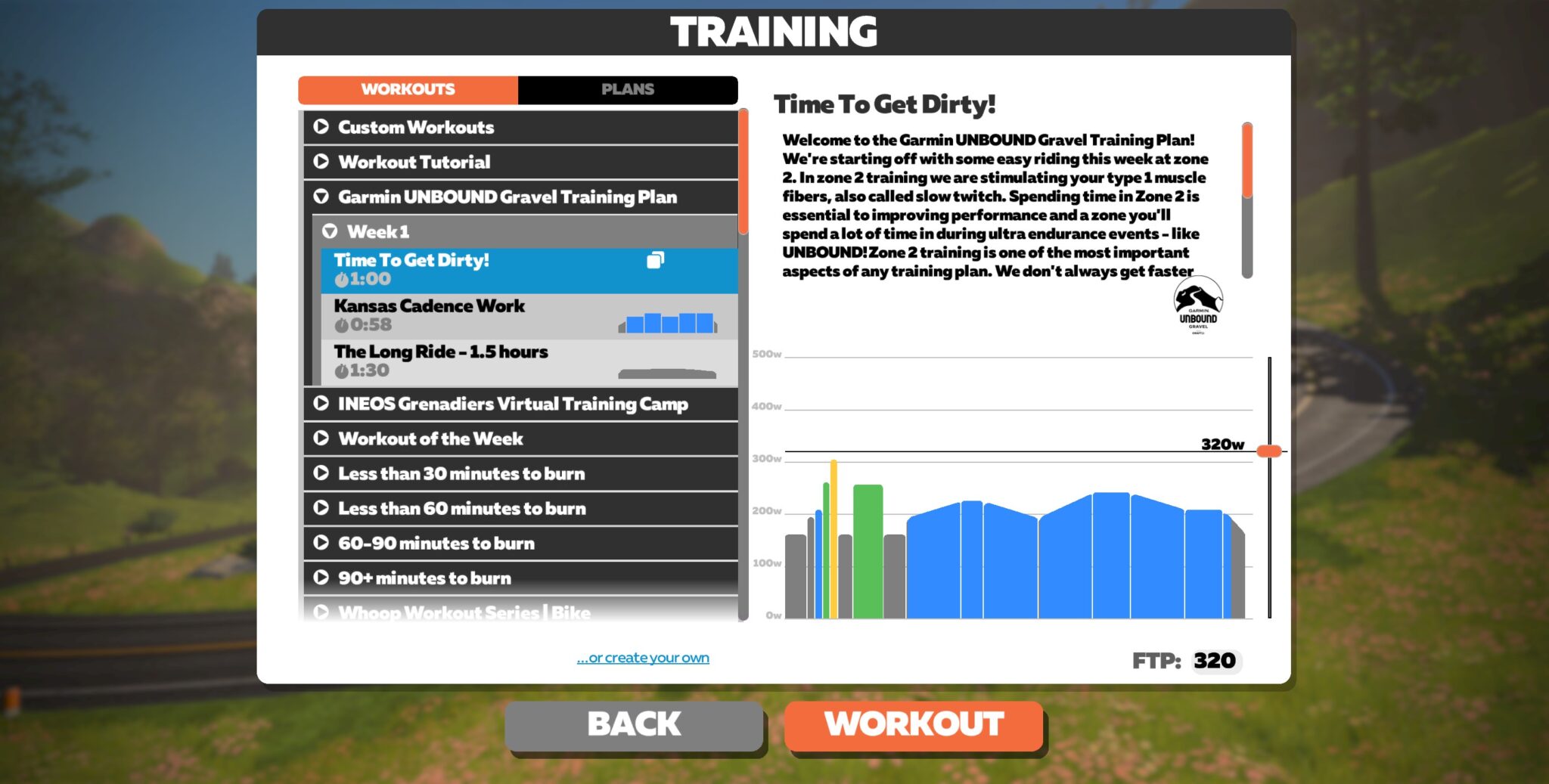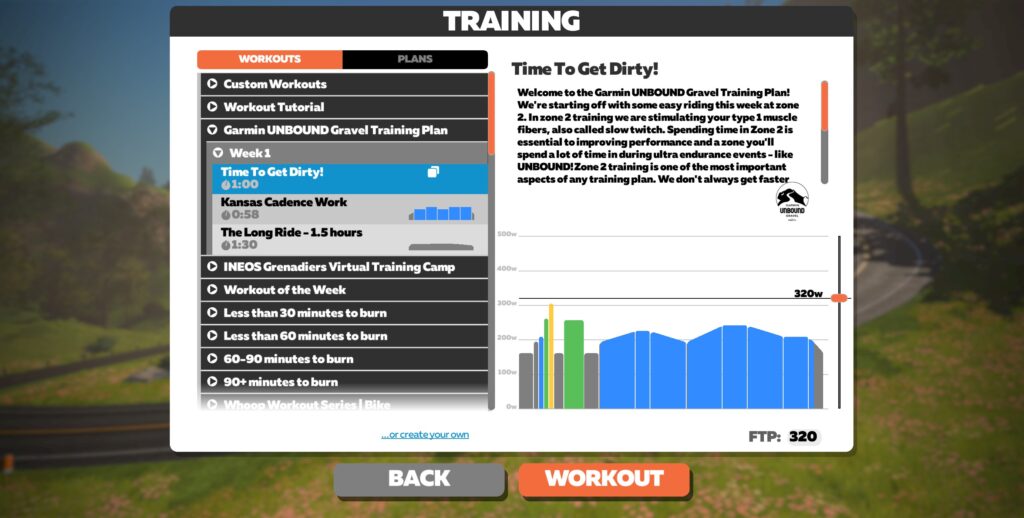 While the long weekend session exists as a workout file, it would appear that the intention here is not to actually ride it as a workout. Instead, as the workout description says, "Ride around the amazing worlds of Zwift, join in a Zwift group ride, or head outdoors – ideally on your gravel bike and off-road." See "Endurance Rides" below for more on the Zwift groups rides…
Recovery Rides
These 45-minute group rides are held each Wednesday at various times. The idea is for rides to do these events in between their midweek workouts. Recovery ride events are planned on a variety of routes and may include special guest hosts (like Ashton Lambie, Whitney Alison, and Kae Takeshita) or podcast episodes.
Endurance Rides
These long weekend group rides are being held at various times each Saturday, and include different route options depending on the ride length and pace you desire. If you're still missing a few long route badges, this events may tickle your fancy!
A Category: longer route, 2.5-4 w/kg target pace
B Category: shorter route, 2.5 w/kg target pace
Each week the endurance rides get longer as the program progresses. Here's the full schedule:
Can't make the big IRL UNBOUND event on June 4? Zwift is hosting a final set of endurance rides as a capstone to the program:

Kit Unlocks
The stylish UNBOUND kit and UNBOUND helmet are available as unlocks in this series.
Wednesday Recovery Rides April 13-May 4 will unlock the helmet
Wednesday Recovery Rides May 11-June 1 will unlock the kit
Prizes
ENVE is giving away a G23 gravel wheelset to one lucky winner. To be entered into the giveaway, complete all 16 midweek workouts in your on-demand workout folder.
Questions or Comments?
Share below!