Zwift's January update included the third frame in game from US-based Felt Bicycles. Named the "FR", this frame joins the AR (Felt's aero road bike) and IA (their TT bike) in Zwift's Drop Shop.
Here's how the Felt FR is described in the Zwift Drop Shop (text which is copy-pasted from Felt's FR page):
"If you're looking for the best-handling, fastest-climbing, smoothest-riding road racing bike in the world, you've found it. The FR represents one half of the ideal union between bike and rider. Free of excess, it was painstakingly and obsessively honed for the needs of the most committed road cyclists, in order to win battles of will, attrition, and tactics on any racecourse. Starting with a clean sheet of paper, our engineers designed the FR from the ground up, resulting in a pure road bike that boasts impeccable handling and a precision-tuned chassis. This ensures riders are fresh for a finish line sprint after a long day in the saddle. Lighter and stiffer than any other bike that's emerged from our history of innovation, the FR climbs like an angel and descends like a dream. When you strip away unnecessary indulgences and gimmicks, all that is left is pure performance, embodied in a bike that is an extension of you."
On a related note: perhaps it's time for Zwift to start copywriting these frame descriptions themselves. The disconnect between what companies say about their IRL frames, and how the frames actually perform in-game, is getting a bit silly.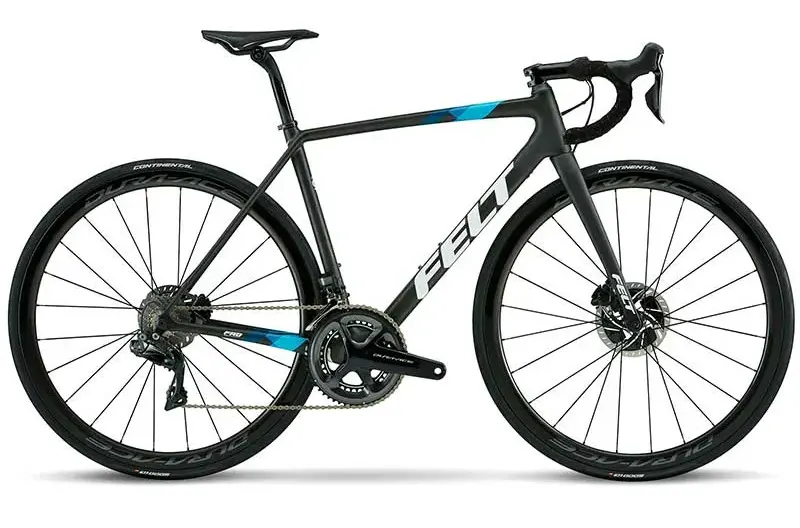 This frame is priced at 851,900 Drops and level-locked at 20. It is rated 3 stars for aero and 3 for weight, which means it's at least somewhat aero and lightweight. But Zwift's star ratings aren't precise enough to communicate actual performance in game in a useful way, so we ran the Felt FR through our standard battery of tests.
Here's everything you need to know about the performance of the new Felt FR frame in Zwift.
Aero (Flat/Rolling) Performance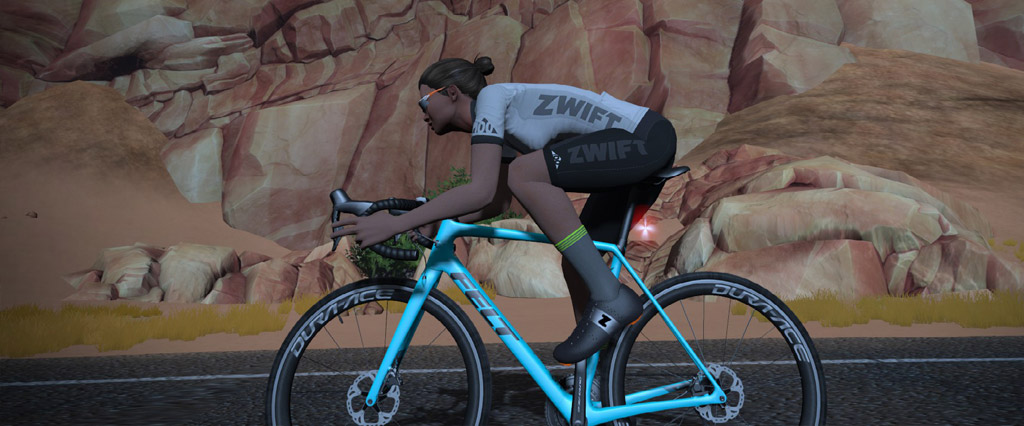 The Felt FR turns in a mid-pack aero performance, matching the times of the Canyon Ultimate CFR and Liv Langma SL Advanced Disc, which places it around the 50th percentile in terms of flat speed.
Its test time of 51:32 is 4 seconds faster than the default Zwift Carbon frame given to all Zwifters. By comparison, the current fastest frame in Zwift (Specialized Venge S-Works) turns in a time of 51:18.5 on our test course, which is two laps of Tempus Fugit, totaling 34.6km.
Climb Performance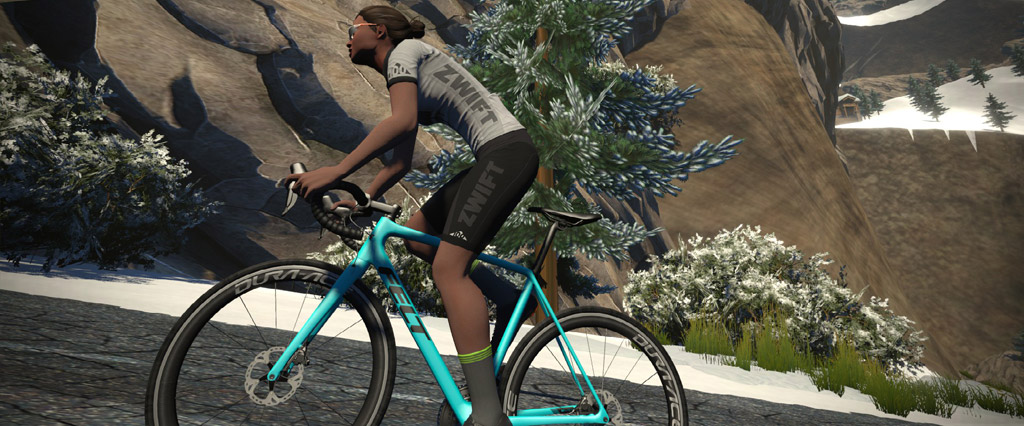 This frame uses the new Dura-Ace 9200 groupset, and we've come to expect that frames with this groupset won't climb well. Our expectations were met. The Felt FR came in just behind the Factor One and Ribble Endurance frames, placing it below the 20th percentile in terms of climbing performance.
The Felt FR turns in an Alpe climb time of 49:26.5. By comparison, the fastest climber in game (Specialized Aethos) completes the test is 48:50.
Note: all test results above are from a 75kg, 183cm rider holding 300W steady using Zwift's stock 32mm carbon wheelset.
Conclusions
While Felt bills the FR as their all-around race bike, its performance on Zwift makes it a poor choice in any race situation. It's not exceptionally fast on flat/rolling routes, and it lags behind 80% of available frames on long climbs.
This poor performance is due, at least in part, to the Dura-Ace 9200 bug, which adds weight to the frame and increases its Alpe test time by ~19s. Still, we can't help but wonder if this frame's parameters are misconfigured. Because even with that 19s removed, the Felt FR would still be 2.5s slower than the AR up the Alpe! This shouldn't be the case, given that the FR is billed as a better climber than the pure-aero AR.
On the plus side, it has a color slider, so if you're a Felt fan and just want to ride it for social/group rides, you can dial in the look you prefer.
The Felt FR's numbers will be added to the following posts, and it can also be found on our Master Zwift Frames List:
Questions or Comments?
Share below!
Important note: this post contains speed test results for Zwift frames or wheels. These results may change over time, and a bike's performance relative to others may also change. We don't always revise posts when performance rankings change, but we do keep current, master versions of our speed test results which are always available. See the frame charts, wheel charts, and Tron vs Top Performers for current performance data.