Zwift's newest update includes a new bike frame: the S-Works Aethos from Specialized.
This bike created quite a stir in the roadie community when it was announced in late 2020, but not for the usual reasons. It isn't flashy, and doesn't look radical. Actually, it looks like… a road bike. And that's exactly what Specialized was going for. A bike made for riding, not racing. One that rides like a dream. Based on the reviews we've read, they hit their target.
Here's how the frame is described in the Zwift Drop Shop:
"The Aethos frame has been designed with the perfect combination of ultimate ride feel, light weight, and style – from accelerating up steep pitches and descending technical descents, to all-day saddle comfort on even the longest coffeerides, the Aethos hits the mark. With Aethos, Specialized stopped worrying about winning, or the way things are supposed to be done, and instead chased the greatest expression of ride quality ever made. Well, they did it, and in staying true to keeping that promise, they broke every design, ride, and race rule along the way. And they're not sorry."
The Aethos caters to those who prefer a classy/minimalist look: don't expect a lot of bling for your buck! You'll have no color options on Zwift apart from the default dark brown/green, with hardly any visible decals.
The frame is rated 2 stars for aero, 4 for weight – so clearly it's a climbing bike on Zwift. (Specialized claims the Aethos is the lightest production disc-brake frame ever made, weighing in at just 585 grams.) You'll have to be level 34+ to purchase it in game, at a price of 923,000 Drops.
We know the reviews say the IRL bike rides like a dream and climbs like the featherweight it is. But IRL performance doesn't always map directly to Zwift performance, so we ran this frame through our standard tests (plus some extras just to be sure) to learn how it performs in Zwift. And the results were, frankly, surprising!
Here's everything you need to know about the new Specialized Aethos S-Works in Zwift…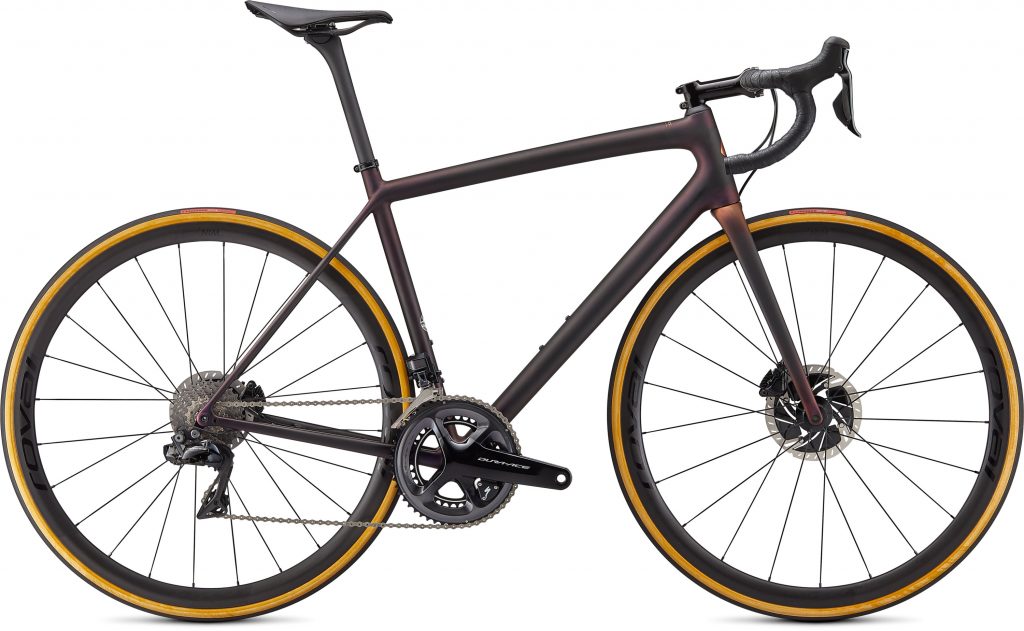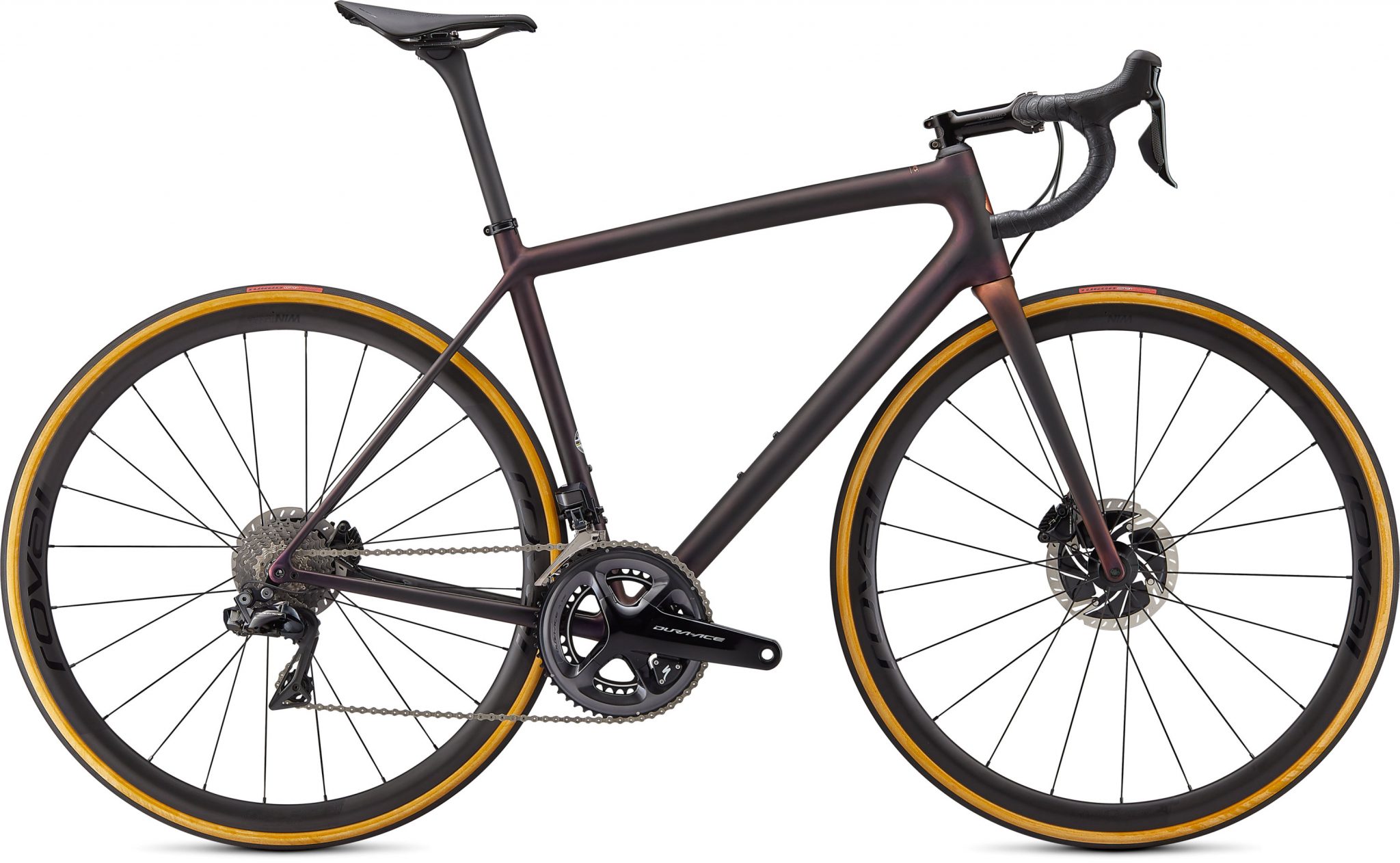 Climb Performance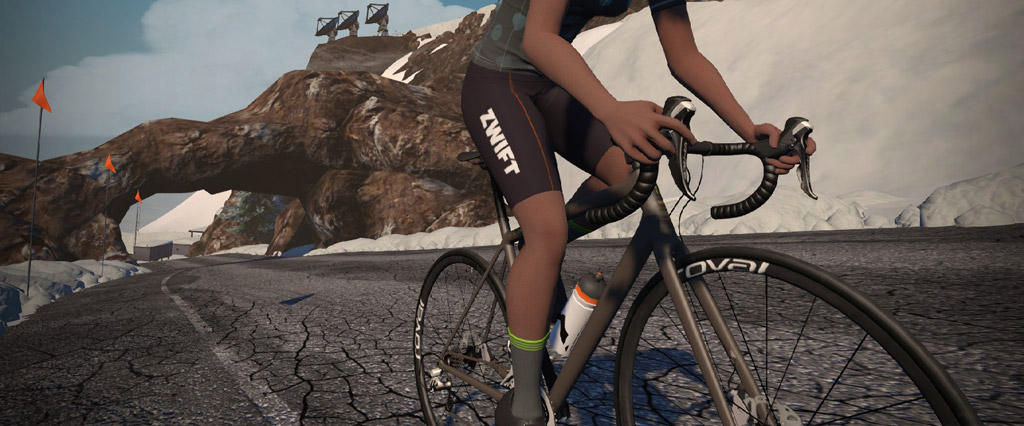 The Aethos is rated at 4 stars for weight, and with the IRL version being super-light, we figured it would climb well in Zwift.
We weren't wrong.
The Aethos distances all other frames in game in our Alpe du Zwift test, reaching the top 8 seconds faster than the next-fastest frames. Wow! That's no small margin, when you consider that prior to the Aethos' release, the top 15 climbing frames were separated by just 8 seconds.
Some of you will surely ask if this standout performance is a bug. Will Zwift go in and tweak the Aethos to make it climb slower after you purchase it, like they did the Canyon Aeroad 2021? We don't think so. Our interactions with ZwiftHQ indicate that this frame's performance is right where they intend it to be.
The Aethos is a truly unique bike release from Specialized, and on Zwift, it stands alone in its climbing ability with an Alpe du Zwift time of 48:49. By comparison, the standard Zwift aero frame turns in a time of 49:31, and our former top three climbers (the Specialized Tarmac Pro, Cannondale EVO, and Bridgestone Anchor RS9s) made it to the top in ~48:58. (All of these test times were done with Zwift's stock wheelset, the 32mm carbon).
Aero Performance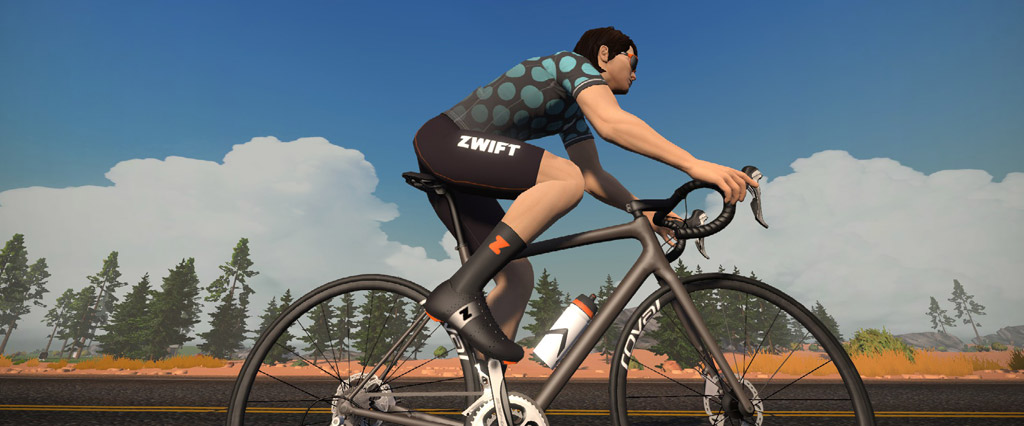 The Aethos turns in precisely the same flat test time as many existing frames, including the (former) best climbers (Specialized Tarmac Pro, Cannondale EVO, and Bridgestone Anchor RS9s)
Rated at just two stars for aero performance, we didn't expect much from the Aethos in our flat test. Its time places it right in the middle of the aero performance percentile rankings, along with 10 other frames which turned in the same time and an additional 11 frames which are within 1 second of the same time.
The Aethos turned in a time of 51:33 on our test course (two laps of Tempus Fugit). By comparison, the fastest frame in game (Specialized Venge S-Works) turned in a time of 51:18. (Both of these test times were done with Zwift's stock wheelset, the 32mm carbon).
Conclusions
As a result of this frame's incredible climbing performance we'll be updating the following posts soon:
Riders now have a chance to test the new Aethos frame and Roval Alpinist CLX wheels in the Specialized Roval Climbing Challenge events beginning July 20th. We predict that heaps of level 34+ Zwifters will be spending their Drops on this frame in the coming days. And we won't fault you for doing so! In fact, we'll be standing in line to buy our own…
Questions or Comments?
Share below!
Important note: this post contains speed test results for Zwift frames or wheels. These results may change over time, and a bike's performance relative to others may also change. We don't always revise posts when performance rankings change, but we do keep current, master versions of our speed test results which are always available. See the frame charts, wheel charts, and Tron vs Top Performers for current performance data.