Zwift's October update included a fresh bike frame from Liv: the Langma SL Advanced Disc.
Here's how the new Langma is described in the Zwift Drop Shop:
"The all-new Langma Advanced SL Disc is redesigned to be lighter, stiffer, and ready to throw down on race day. The heart of the Langma is an ultra-light Advanced SL-Grade Composite frameset which has been rebuilt with longer, more continuous pieces of carbon fiber for a lighter, stiffer bike. A re-engineered fork offers 50% more lateral stiffness, for precise handling and responsiveness. And an oversized headset and all-new Liv Contact SLR handlebar boost control without sacrificing aerodynamics."
The frame is rated 3 stars for aero and 3 for weight on Zwift, so we figured it would outperform the older (and confusingly-named) Liv Langma SL Advanced frame in Zwift, which is only rated at 2 stars for aero. This new Langma is priced and level-locked identically to the old Langma, at 745,500 Drops and level 22.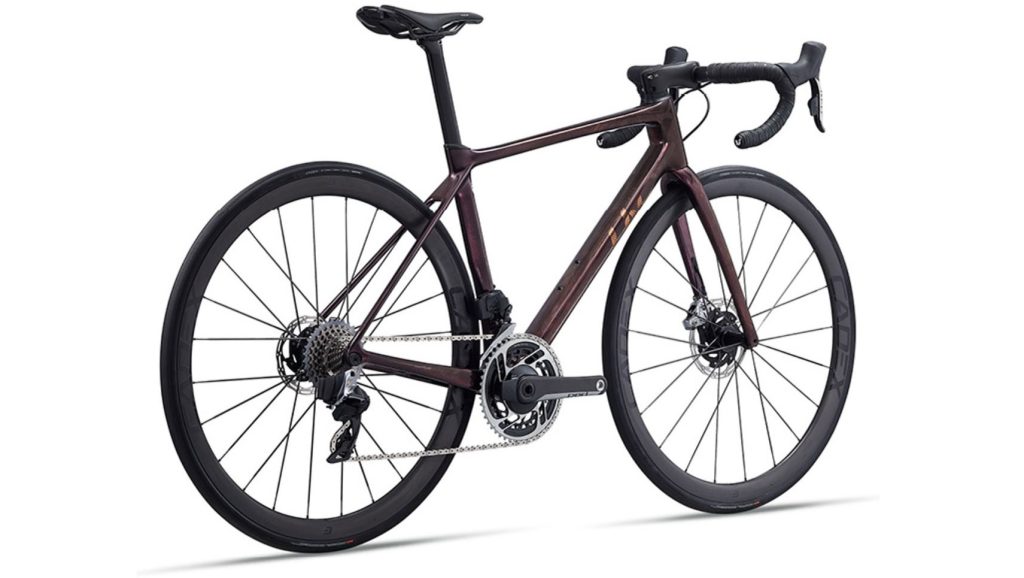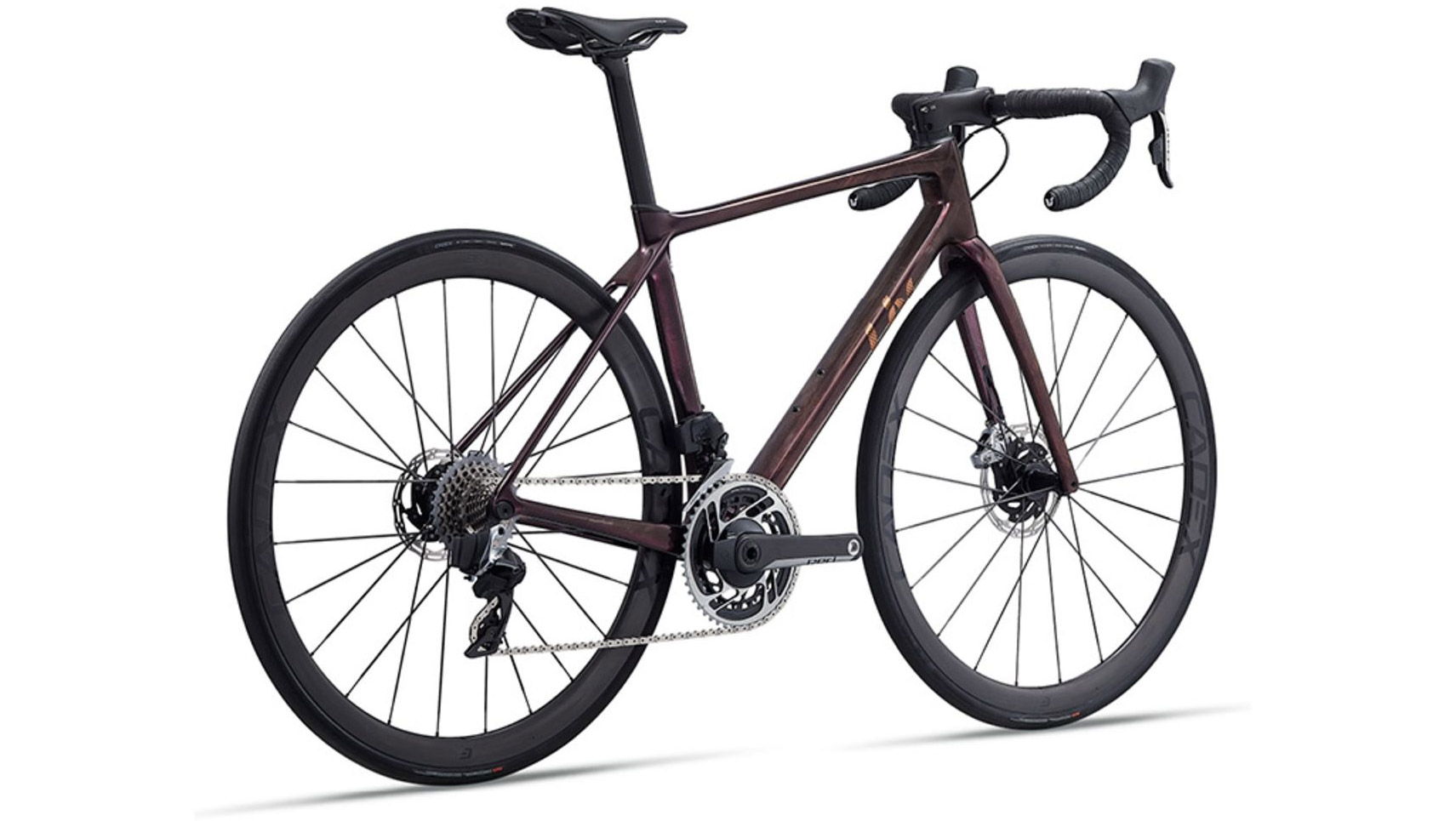 While the new Langma is supposed to be lighter than the old one IRL, and Zwift's star ratings indicate that it should be more aero, we've learned that actual testing of Zwift frames is the only way to judge their performance in game. So we ran this frame through our standard tests to learn how it performs. Here's everything you need to know about the new Liv Langma SL Advanced frame in Zwift!
Aero (Flat/Rolling) Performance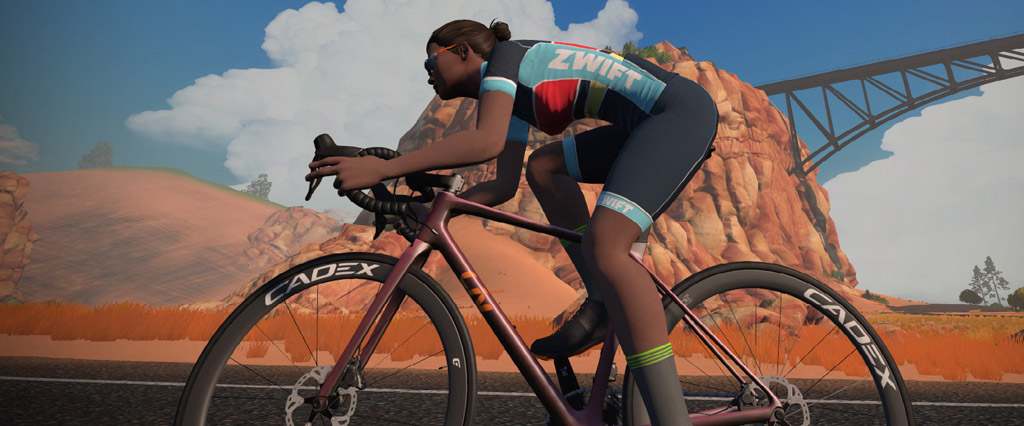 The new Langma turns in a flat test time matching several in-game frames which are mid-pack performers. This places it right around the 50th percentile in terms of aero performance.
Its test time of 51:32 is 2 seconds faster than the older Langma in game (the Advanced SL). By comparison, the fastest frame in Zwift (Cervelo S5 2020) turns in a time of 51:17.5 on our test course, which is two laps of Tempus Fugit, totaling 34.6km.
Climb Performance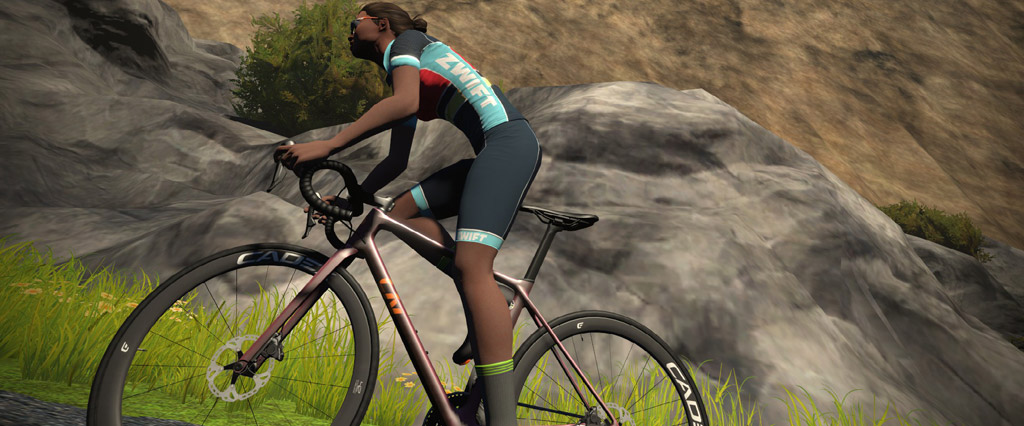 Due to Zwift's Dura-Ace 9200 bug (see "Still Not Fixed" note here), the new Langma performs worse on climbs than it does on flats, ranking in the lower 20th percentile overall. This is unfortunate, since it reflects poorly on the frame even though the frame itself is designed to climb decently well. (IRL, the new Langma is 60 grams lighter than the old one, according to Liv.)
Without the bug, the frame would rank around the 66th percentile, by our estimation.
The new Langma turns in an Alpe climb time of 49:24. By comparison, the fastest climber in game (Specialized Aethos) completes the test is 48:50. Without the Dura-Ace 9200 bug, the new Langma's climb time would match the older Langma's (49:05.5), or perhaps even beat it by half a second.
Note: all test results above are from a 75kg, 183cm rider holding 300W steady using Zwift's stock 32mm carbon wheelset.
Conclusions
The new Liv Langma SL Advanced Disc frame on Zwift isn't a standout in terms of flat or climbing performance. In fact, due to the Dura-Ace 9200 bug, it's a very poor performer on climbs.
The new Langma's numbers will be added to the following posts, and it can also be found on our Master Zwift Frames List:
Questions or Comments?
Share below!
Important note: this post contains speed test results for Zwift frames or wheels. These results may change over time, and a bike's performance relative to others may also change. We don't always revise posts when performance rankings change, but we do keep current, master versions of our speed test results which are always available. See the frame charts, wheel charts, and Tron vs Top Performers for current performance data.