The Tour of Makuri Islands is a tour of new things coming to Zwift! It happens between November 3-30 and includes a completely new tour experience for riders, as well as the chance for runners and riders to get a first look at new Urukazi routes releasing in November.
Here are all the details we know (this post will be updated with fresh info as we receive it)…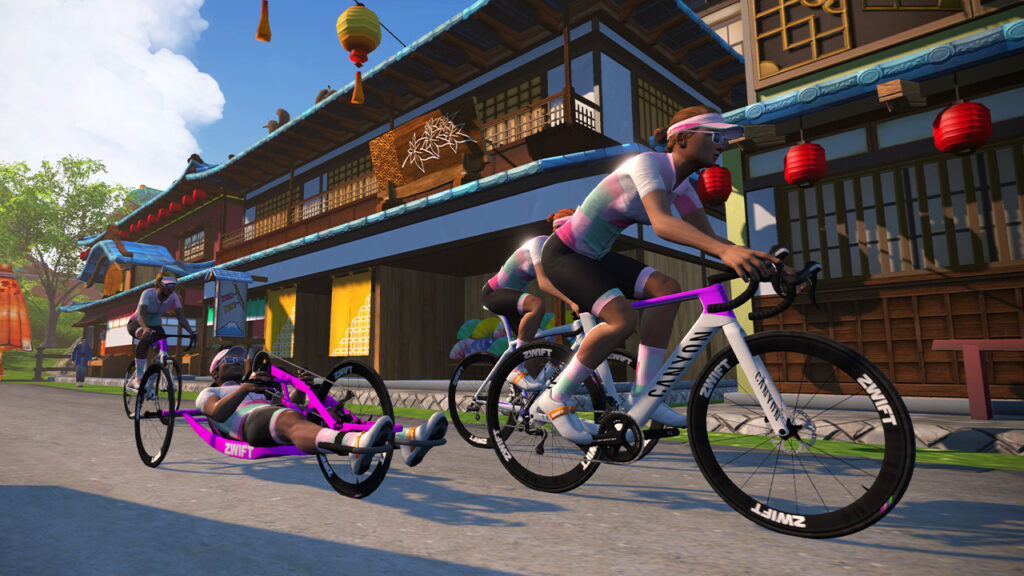 Your Tour, Your Way
For the first time, the cycling side of this Zwift tour allows you to complete the stages on demand. Ride the stage as a free ride, a Club event, a Meetup, in a Pace Partner group, or even as workout! As long as you complete either the long or short route designated for the stage (see stage details below), you'll get credit for completing the stage.
It doesn't matter when or in what order you complete each stage, either. Just make sure you register, then complete the stages between November 3-30th.
Read all about the various ways riders can complete Tour of Makuri Islands stages >
All this flexibility makes the Tour of Makuri Islands Zwift's most accessible tour to date. No more fussing about with a schedule of events. Just complete the stage as you wish!
(There are, of course, events scheduled for each stage. We highly recommend taking part in these tour group rides which are always a blast.)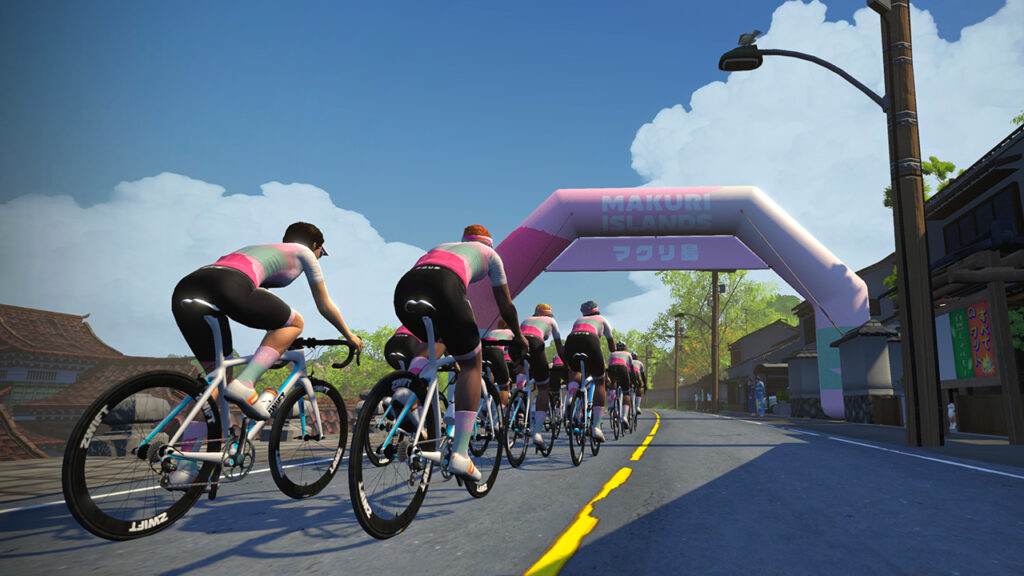 Run vs Ride
It's worth noting that this tour for runners will behave like a typical Zwift tour. That is, the only way to complete the stages is to take part in the scheduled tour events. Additionally, runners will not see tour progress in the Companion app or in game.
New Homescreen UI
While we haven't seen it yet, we're told the Tour of Makuri includes a new homescreen experience for riders that shows more visually what stages you have left and which you have completed.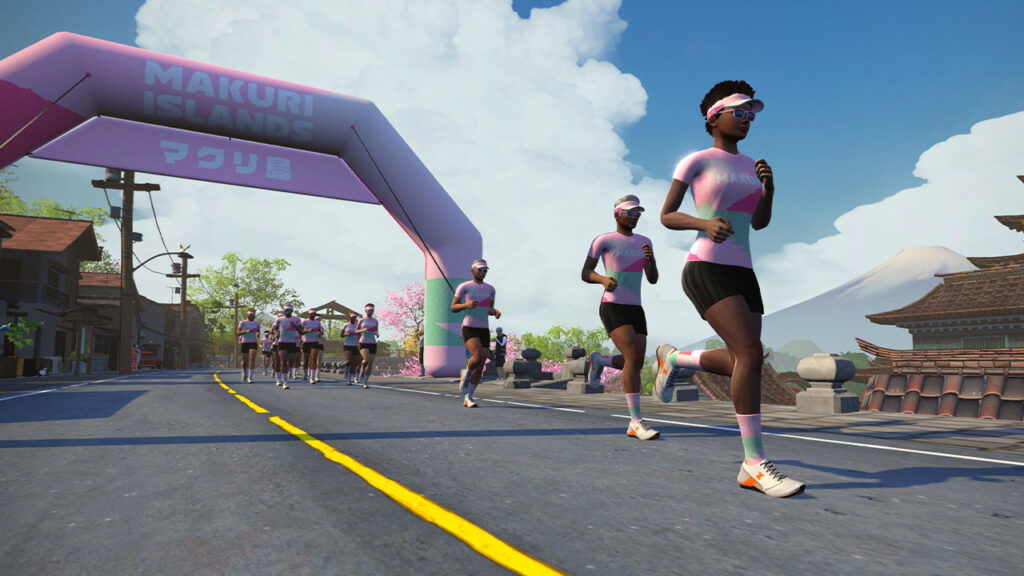 Stage Details and Schedule
Here is the list of stages and routes. (Event dates are included, but keep in mind riders can complete the selected stage routes at any time during the tour as a free ride, workout, Club event, etc. Read more about completing Tour of Makuri Islands stages >)
Stage 1 (Events Scheduled Nov 3-6)
Stage 2 (Events Scheduled Nov 7-10)
Stage 3 (Events Scheduled Nov 11-13)
Stage 4 (Events Scheduled Nov 14-17)
Stage 5 – Urukazi (Events Scheduled Nov 18-20)
Stage 6 – Urukazi (Events Scheduled Nov 21-24)
Make-Up Dates
November 25-30 will feature make-up events.
Unlocks
Special Tour of Makuri Islands sunglasses, socks, visor, and kit have been designed for this event: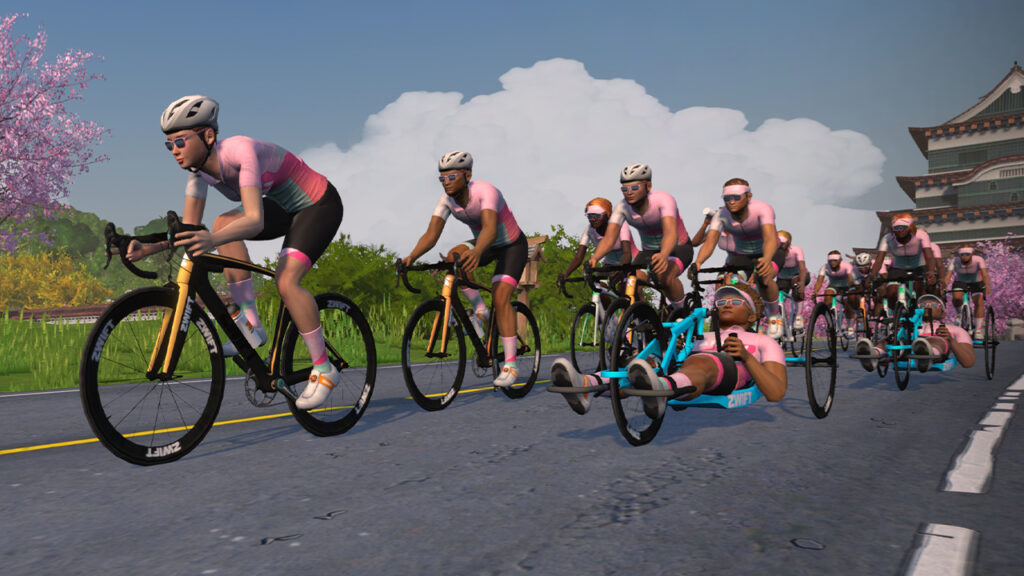 Riders will unlock kit as they progress through the Tour.
For runners, particular stages will unlock particular bits of kit (see notes above under "Stage Details").
Registration and More Info
Registration is now open in game, and is easy as 1-2-3: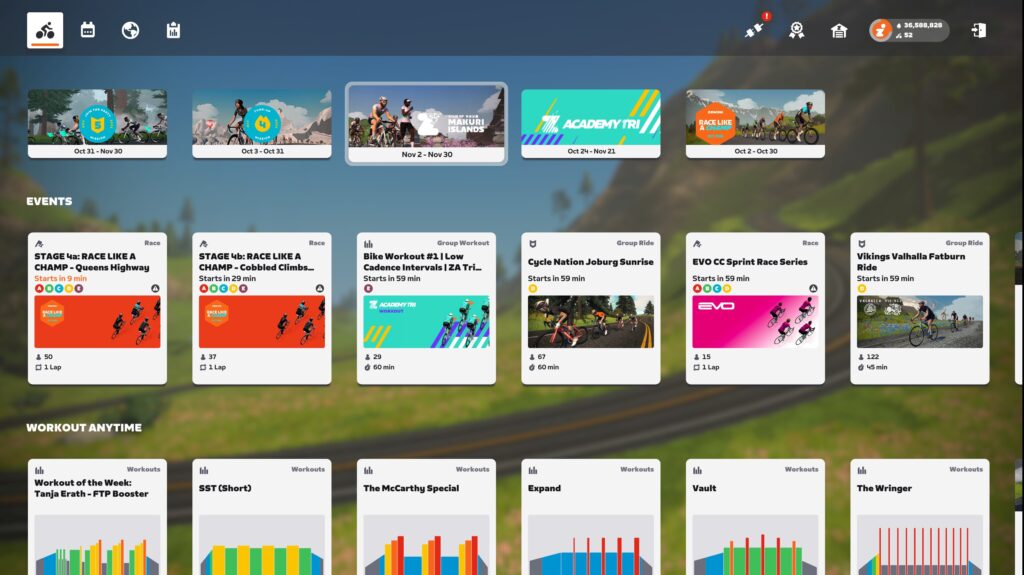 You can also register and get more details at zwift.com/tour-of-makuri-islands.
Questions or Comments?
Post below!