Zwift has been tweaking and testing Pace Partners for the past few months, and this Monday they officially graduate out of the FutureWorks program.
The graduation includes some special events, plus a completely fresh set of Pace Partners. Let's dive into the details!
Graduation Events
Zwift is hosting two different types of events to celebrate the Pace Partners' graduation.
Trivia Rides (ending today): 45-minute events on Wandering Flats in which the Pace Partners ask cycling trivia questions, then answer them after a bit of a wait
Graduation Ceremony Rides (Saturday and Sunday): these 45-minute events on Tick Tock will include several Pace Partners, each riding at their own pace. Find a group going your speed and enjoy the ride!
See upcoming Pace Partner events at zwift.com/events/tag/pacepartners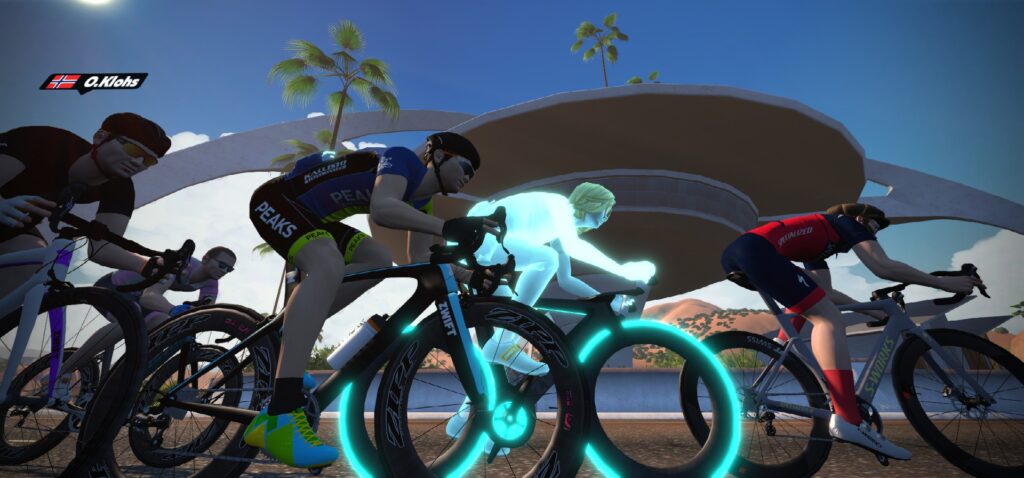 Cycling Pace Partners
A new set of Pace Partners is being launched now that the feature is moving out of FutureWorks. These Pace Partners will be live from Monday, September 6 onwards.
All of the Pace Partners will now weigh 75kg and be 175cm tall. They will use dynamic pacing, increasing power by up to 10% uphill and decreasing up to 20% when descending.
Pace Partners only have first names now, and only "Coco" remains from the original set of Pace Partners. Here's the new list of Pace Partners, sorted by pace:
Taylor – 1.1 W/kg
Bernie – 1.5 W/kg
Miguel – 1.8 W/kg
Maria – 2.2 W/kg
Coco – 2.6 W/kg
Yumi – 2.9 W/kg
Jacques – 3.2 W/kg
Genie – 3.7 W/kg
Constance – 4.2 W/kg
Routes
Pace Partners will ride the following routes, changing every Monday at 0700 UTC.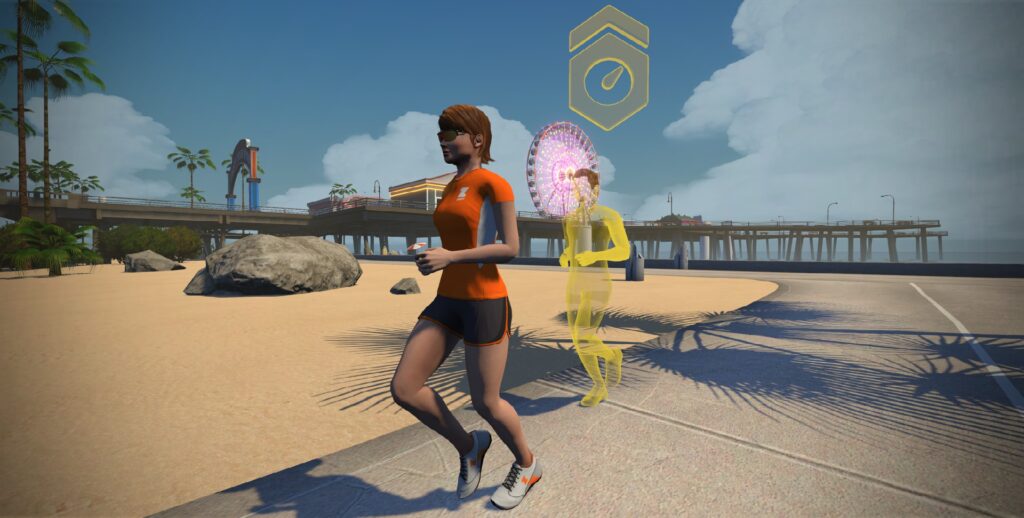 Running Pace Partners
A new set of 11 Running Pace Partners will also be spun up for graduation:
Billy – 6.0 kph
Louis – 6.7 kph
Maggie – 7.5 kph
Dean – 8.0 kph
Lizzy – 8.6 kph
Roger – 9.2 kph
Audrey – 10.0 kph
Jesse – 10.9 kph
Kat – 12.0 kph
Carl – 13.3 kph
Joan – 15 kph
They will run on the following routes, rotating weekly:
Questions or Comments?
Post below!