In the Zwift Hot Topic series, each week we'll bring up a popular discussion, controversy, question, or creative idea in the Zwift community. We'll share a couple of different perspectives, but we want to hear your thoughts, too. So read on and chime in below!
---
Oh, the places Zwifters will go for a badge and XP! Some of us will ride up Box Hill 11 times for the PRL Full route badge, or around the volcano 25 times for a metric century that's "On Fire!" They can motivate us to do things we wouldn't try otherwise.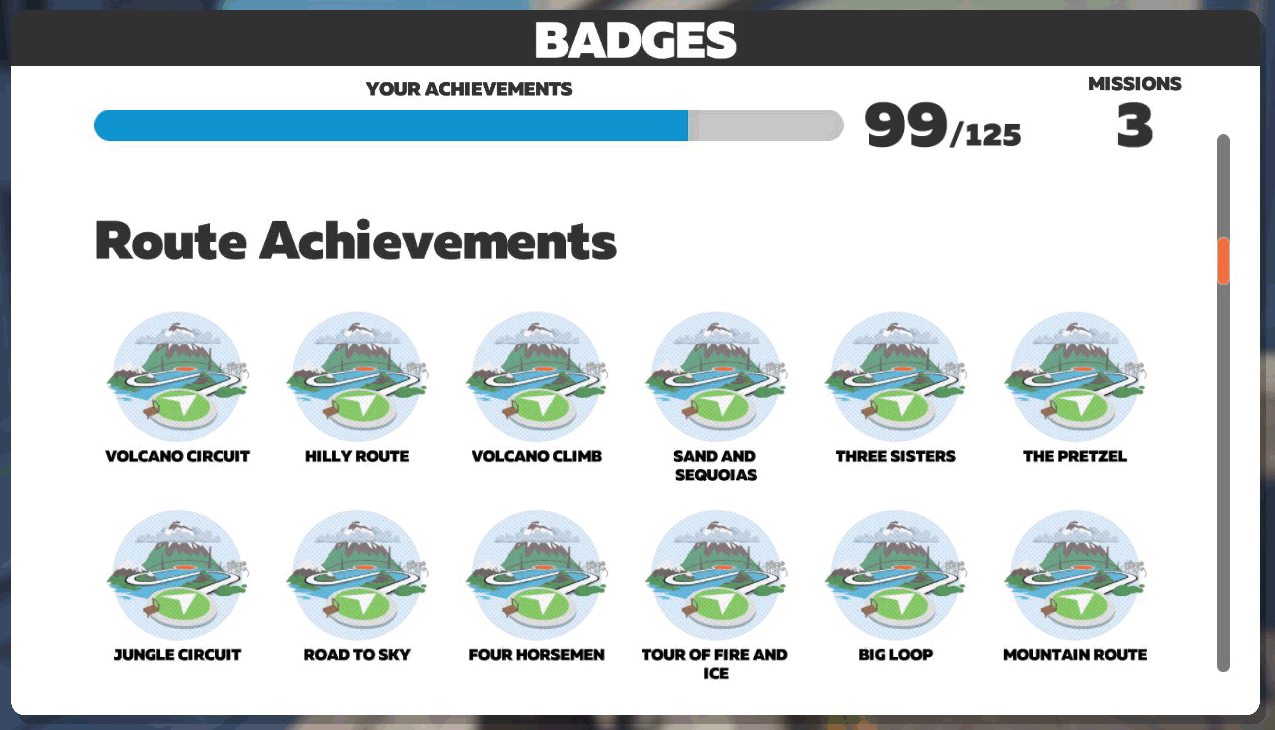 Achievement badges are just one of the incentives Zwift offers to keep us riding and coming back for more. We also have level unlocks, the Drop Shop, and monthly "Missions." Challenges even come with a visual map of your progress and award a bike at the end.
But hang on – WHY do we still have a fourth Challenge slot?! It's been there for years, taunting us with its little lock symbol. I'd like to see Zwift break that lock and do something creative!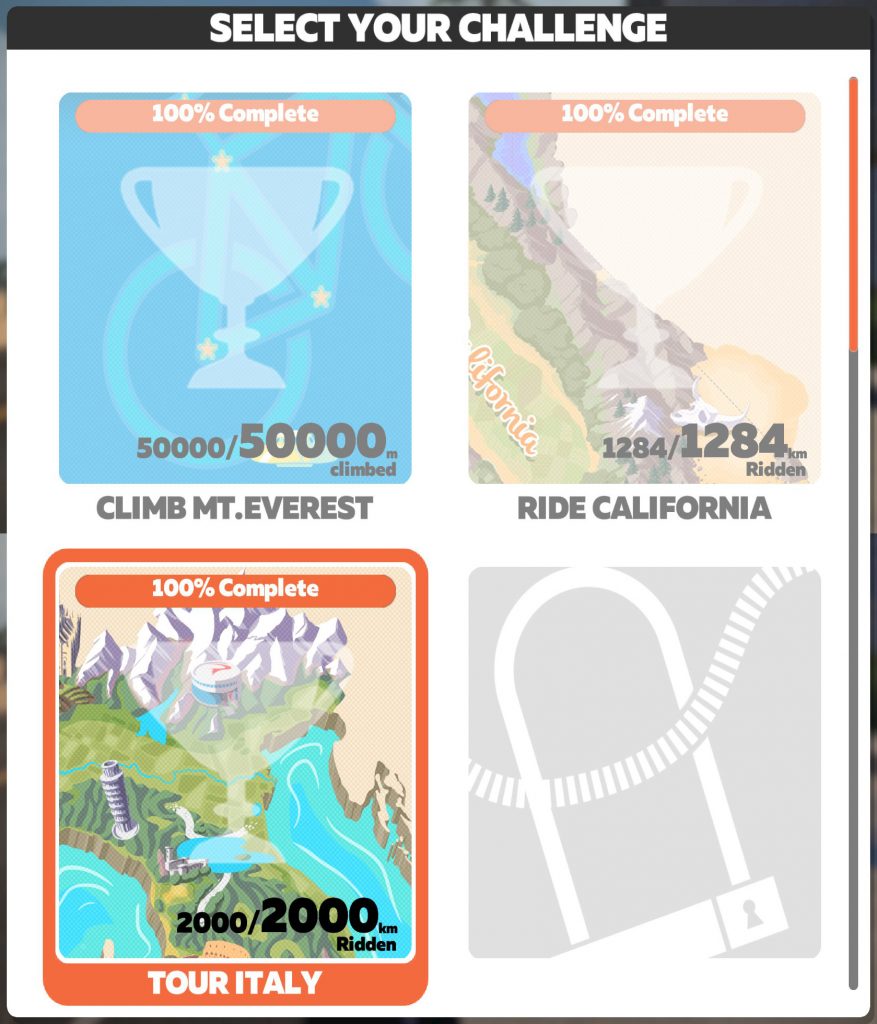 Rather than distance or elevation, Zwift could add a Challenge that tracks total riding time. The "map" could depict lengths of time visually somehow, with a clock, calendar, or time-bound activities as checkpoints ("finished an average Tour de France stage" or "binged The Lord of The Rings extended versions"). The Everest challenge is harder to complete for slower riders, but this one would take the same time and effort no matter who you are.
I got this idea from a friend of mine. She wants Zwift's incentives, like badges and Challenges, to become more inclusive.
Motivation for All
Steph Dannenberg: "Although Zwift does a fairly good job of being inclusive to women, there are a few things that they could incorporate that would make things like badge hunting more accessible. The minimum watts for a badge is 500, and the max being 1200 for extra credit top end. It would be neat to see some badges targeted for women."
Women weigh less than men on average. We typically have less muscle mass, too, even for the same weight. That means our watts tend to be lower, so fewer of us are able to hit even the lowest power achievements.
That doesn't mean badges like that shouldn't exist. Many are listed as "Extra Credit," meaning you're not expected to earn them and they don't show up unless you do. But for those of us with smaller power numbers, there aren't more attainable goals to reach.
Some achievements should be very difficult to earn. There's also a badge for doing your first U-turn. These suggestions are in the middle, rewarding effort while being more attainable for more people. Why not one for breaking 400 watts? And one for holding that 400 watts for 10 seconds? Or…
Steph Dannenberg: "Why not have badges be measured by w/kg instead of raw watts? (Author's note: I would keep both.) Sure seeing those big values is rewarding, but, this would level the playing field. It could be applied to various segments and courses, and not necessarily be gender specific either.
Another example is the Alpe du Zwift sub-1-hour badge. To diversify and make for incremental goals for Zwifters, have a 70-minute and 80-minute time badge added to the game, thus giving an incentive other than gaining those precious meters towards the Concept bike.
Perhaps there could be badges earned towards other KOM/QOMs as well, time goals, or even average wattage goals."
I love these ideas! This is gamification – making something rewarding and fun. It really does work for many people. I've seen Zwifters try harder to stick to workouts because they want every gold star, and the XP that comes with it.
Steph also suggested splitting segment leaderboards by age group along with gender. As someone who has been young and slow (and now a bit less of both), I usually don't see the value in age groups. I know others do, though, and they say I will with time. If it helps motivate someone to get a PR on a timed segment, then I could be swayed…
Your Thoughts
What do you think? How could Zwift make its incentives better? I loved Eric's "I Need More Carrots!" plea a couple of years ago. Here, I'm talking less about the carrots themselves and more about what we do to chase them.
Do you wish more badges were within your reach – or are there too many? What other kinds of achievements could Zwift incentivize? And please, give me your weirdest ideas for The Missing Fourth Challenge!