Zwift's November 2021 update added a new wheel brand to the Drop Shop: Dutch manufacturer FFWD. FFWD has been making excellent wheels in Zwolle, The Netherlands since 2006 (watch their factory tour video), and their wheels have been ridden to victories in the Spring Classics, each Grand Tour, and numerous World Championships in every discipline.
Their RYOT55 wheels have been added to the game. Rated 3 stars for weight and aero performance, these hoops are available for level 23+ riders at a price of only 113,700 Drops. Here's how they are described in the Drop Shop:
"A wheel ideal for the flats, all-around road riding, long rides, fondos, and crit racing. The FFWD RYOT55 is the wheel of choice for the cyclist who wants one of the fastest 50-60mm wheelsets on the market. Rivaling the competition with strong aerodynamics and stiffness, the RYOT55 is ready to conquer all roads and crosswinds."
Based on the look of the RYOT55 wheels in game, these are actually the "RYOT 55 Team Tech" wheels, designed for use with tubular tires and 150 grams lighter than the standard RYOT 55 wheels.
The star ratings don't tell us enough to determine how these wheels actually perform in Zwift, so we ran them through our standard battery of tests to learn just how well they perform in Zwift's virtual world.
Here's everything you need to know about the new FFWD RYOT55 wheels in Zwift…
Aero Performance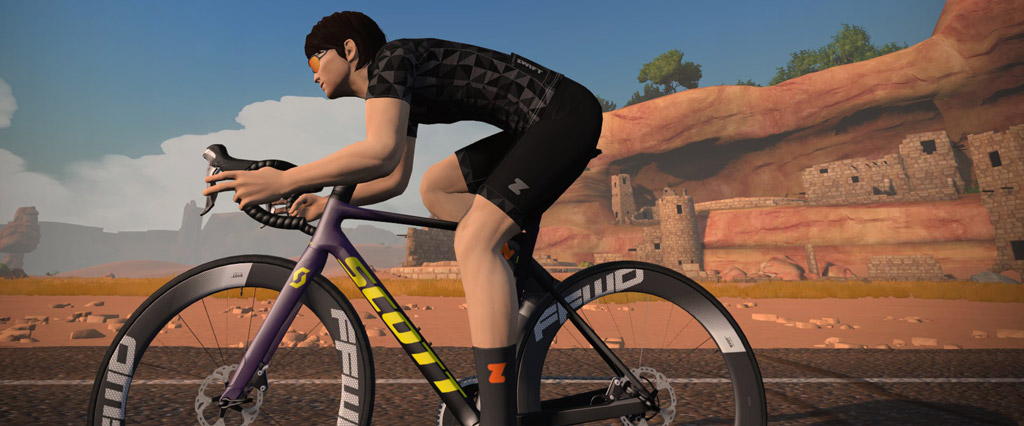 The RYOT55 wheels turn in a flat test time that places them in approximately the 58th percentile for aero performance. In terms of closest competition, they're just a bit slower (2 seconds) than the Zipp 353 NSW wheelset, and a bit faster (1/2 second) than the Campagnolo Bora Ultra 50 and ENVE SES 3.4.
FFWD's RYOT55 wheels turned in a time of 50:58.5 on our test course (two laps of Tempus Fugit). By comparison, the fastest wheels in game (DT Swiss disc) turned in a time of 50:25.5.
Climb Performance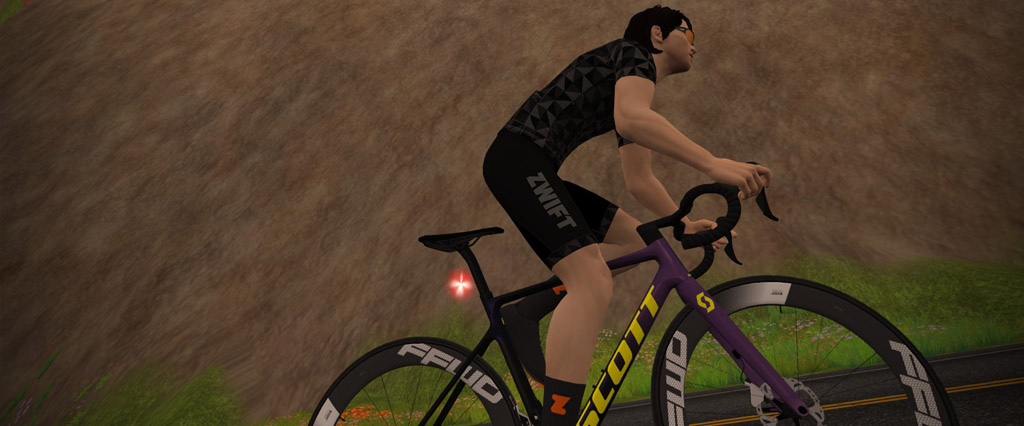 The RYOT55 wheels are rated at 3 stars for weight, so we were surprised at how well they climbed, turning in a performance that places them in the 89th percentile, tied with the much-respected ENVE SES 3.4 and Zipp 353 NSW wheels.
These new wheels turned in an Alpe du Zwift time of 49:20. That's just half a second slower than the recently-released CADEX 36 wheels. And it's 8 seconds behind the two top climbing wheelsets (Lightweight Meilensteins and Roval Alpinst CLX).
Note: all test results above are from a 75kg, 183cm rider holding 300W steady using the Zwift Aero frame.
Conclusions
The FFWD RYOT55 wheels climb surprisingly well given their real-world weight and deep-dish design. But that's why we test stuff on Zwift, right?
The RYOT55 perform almost identically to the ENVE 3.4 wheels, coming in just a half-second faster on our flat test and matching their time on the climbing test. As such, they'll become the 5th-best all-arounder pick, sitting between the Zipp 353 NSW and ENVE 3.4 (see our wheel performance comparison charts).
Given the standout climbing performance of the CADEX 36 wheels, we'll be updating the following posts soon:
Additionally, whenever a new wheelset is added to the Drop Shop we add it to our Master Zwift Wheels List and will update the following:
Questions or Comments?
Share below!
Important note: this post contains speed test results for Zwift frames or wheels. These results may change over time, and a bike's performance relative to others may also change. We don't always revise posts when performance rankings change, but we do keep current, master versions of our speed test results which are always available. See the frame charts, wheel charts, and Tron vs Top Performers for current performance data.