Your choice of wheelset influences your Zwift speed significantly since it impacts both weight and aerodynamics. And Zwift's release of the Drop Shop has given us access to lots of wheelsets: 39 now, with more on the way!
Wheel choice for flat/mixed courses has already been discussed. What about climbing? When aerodynamics matter less and weight matters more, which wheelset should you choose?
We've been hard at work in our lab testing wheels. Here's a post summarizing some of our findings.
Want a look at the complete data?
Check out our Zwift Speed Test Charts for Wheels >
*First, a Disclaimer
The "which bike frame or wheelset is fastest" question isn't as easy to answer as you might think. Each piece of equipment has unique weight and aerodynamic (CdA) values, making them perform in ways that mirror outdoor physics. Lighter items perform better on climbs, while more aerodynamic items perform better on the flats. Differences between options will also be magnified or minimized by your own power levels, drafting abilities, and more.
Your best Zwift setup, more than ever, depends on your specific situation.
About the Results
Below you will find the 9 fastest wheelsets for longer, steeper climbs. This would include big Zwift mountains like Alpe du Zwift, the Epic KOM, or Innsbruck's KOM. This isn't an exact science, but we're pretty confident in our findings thus far.
This list is based on our recent speed tests of 100+ rides up Alpe du Zwift, a 12.2km, 8.5% monster of a climb. We tested all wheelsets using the same power levels, rider weight, and bike frame. This made it easy to spot which wheelsets performed best. We then ranked those wheelsets based on their climbing performance, using their flat/mixed course performance as a secondary factor when needed.
Your Winners
#1 & #2: Lightweight Meilenstein and Roval Alpinist CLX
Lightweight Meilenstein: Cannot be purchased, must be won via the Alpe prize wheel
Roval Alpinist CLX: 135,300 Drops to purchase, must be Level 32+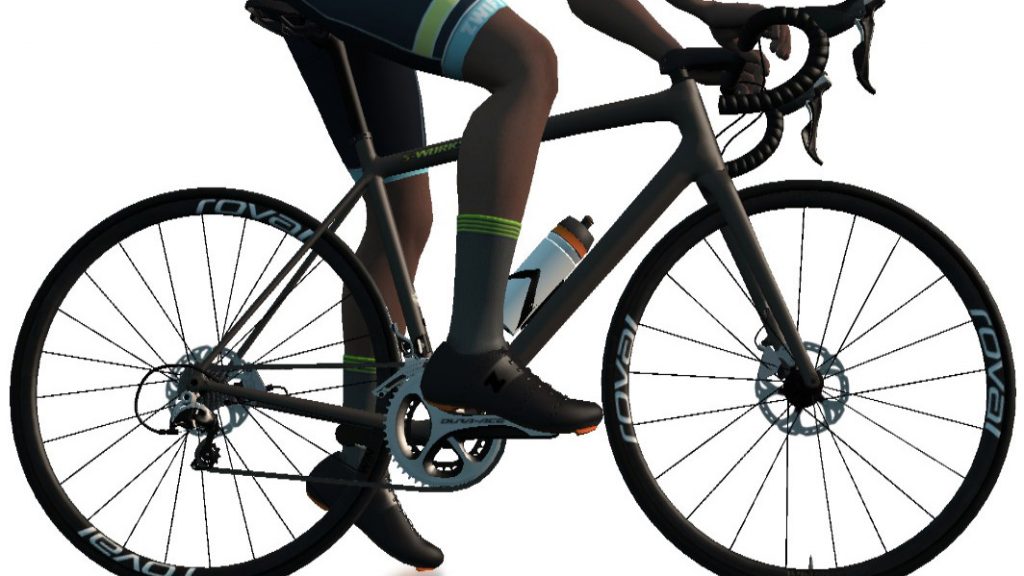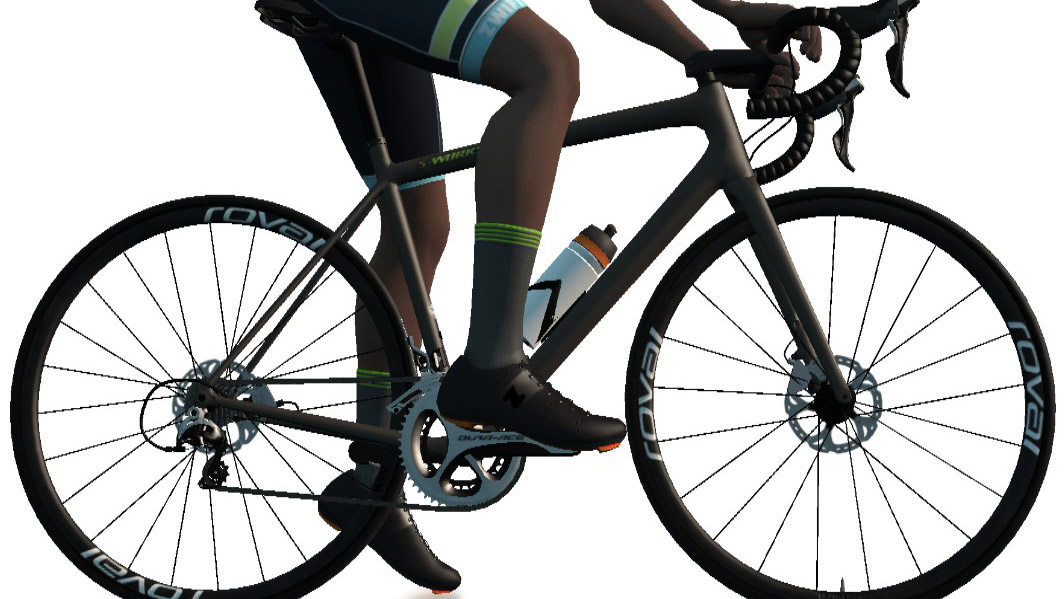 The Lightweight Meilenstein wheels are super-premium IRL, and their price reflects that. Luckily for us, we can get them free by just riding up the Alpe! Problem is, it may take one try… or 25. Nobody really knows how often the spinner lands on the Meilensteins, but they're definitely a prize worth winning.
The new climbers from Roval were released in mid-2021, matching the Meilensteins climb time. Read more about the Alpinist CLX wheels >
Both wheelsets turn in essentially the same flat test times as well (we clocked the Lightweights at 0.5s faster over ~50 minutes), so your choice really comes down to preference and what's in your garage.
#3: Zipp 353 NSW
255,600 Drops to purchase, must be Level 19+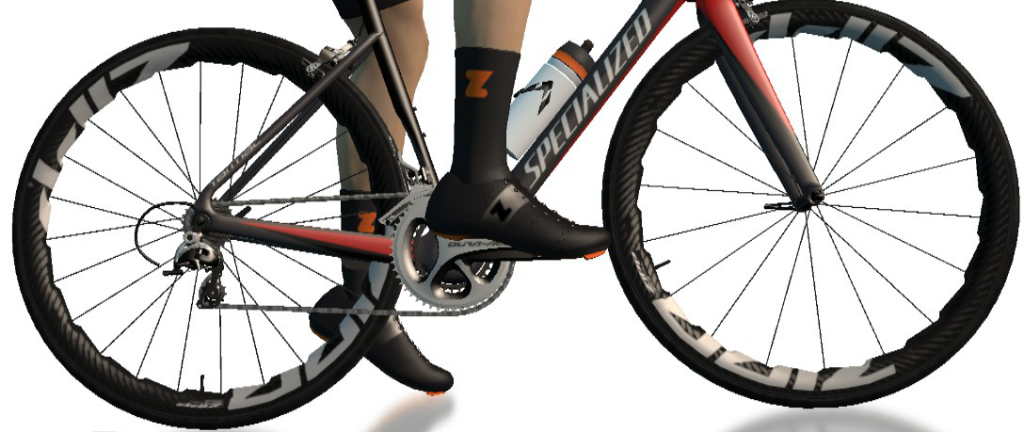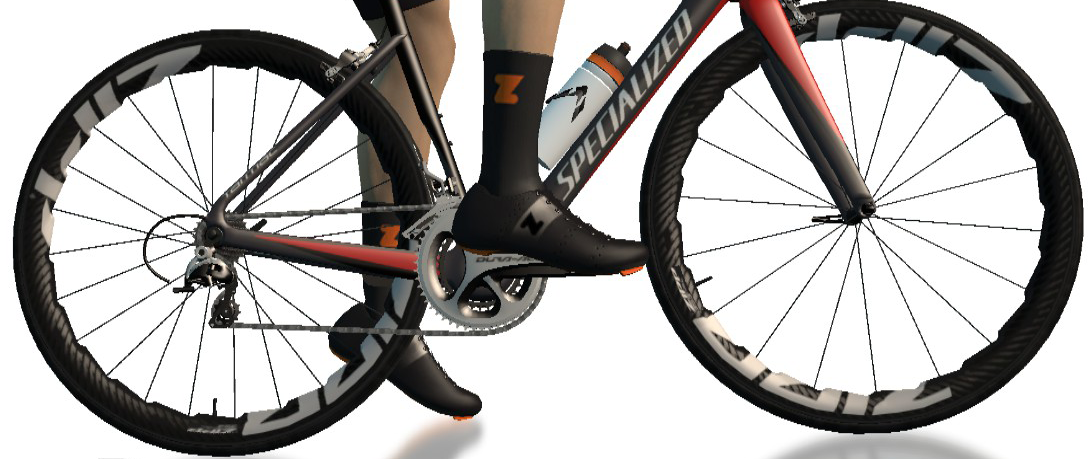 Zipp released the IRL 353 NSWs in late April 2021, billing them as the lightest tubeless wheelset they've ever made! And they climb well, matching the ENVE SES 3.4s but performing a bit better on flat ground (hence us giving them the edge here).
#4: ENVE SES 3.4
191,700 Drops to purchase, must be Level 4+

Just 8 seconds behind the Meilensteins, these wheels come at a low price and level unlock.
#5: DT Swiss ARC 62
184,600 Drops to purchase, must be Level 6+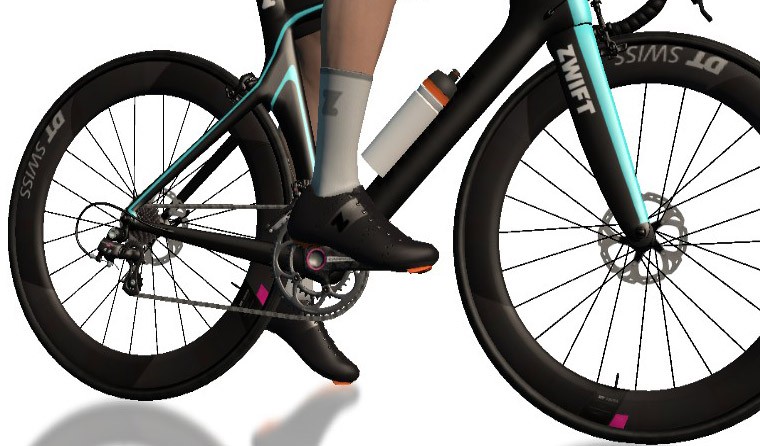 These hoops deliver strong climbing performance and solid aero performance, making them perhaps the best all-arounders yet. Read more about these hoops >
#6: Giant SLR0
191,800 Drops to purchase, must be Level 22+

Slightly lacking in aerodynamics compared to the top competition, they definitely have the light weight necessary to turn in a fast Alpe climb time.
#7: Zipp 454
284,000 Drops to purchase, must be Level 24+

These climb at the same speed as the Bora Ultra 50s below, but are faster on the flats so they get the edge in our rankings. Because you have to get to the Alpe before you can climb it! A solid all-around wheel, the Zipp 454s rank at the top of our combined percentile rankings (see bottom chart here).
#8: Zipp 404
149,200 Drops to purchase, must be Level 15+

The 404s perform very much like the 454s up the Alpe (just 1 second slower), but the 454s outperform them by a few seconds on flat/mixed courses. Then again, the 404s are much easier to obtain!
#9: Campagnolo Bora Ultra 50
262,700 Drops to purchase, must be Level 27+

These climb 1 second slower than the Bora Ultra 35s, but they vastly outperform the 35s on flat/mixed terrain so they made the cut. Plus, with a more aero wheel, you get to feel the wind in your hair on the way down!
#10: CADEX 36
257,400 Drops to purchase, must be Level 26+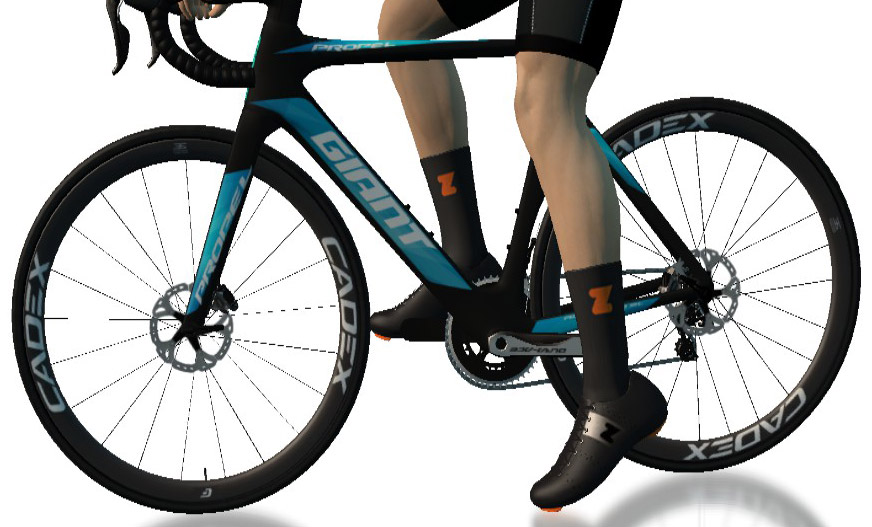 These climb 1 second faster than the Campagnolo Bora Ultra 50 but are much slower on flat/mixed terrain, so we placed them here. They're actually the third fastest wheelset on this list, but their aero performance is so bad that it's hard to recommend them over much more aero wheelsets which are just 1s slower up the Alpe!
What's the Time Gap?
Only 10 seconds separate the Meilensteins from the Bora Ultra 50's up the Alpe at 300 watts with a 75kg rider on a Zwift Aero frame. The next wheels which climb decently well perform so poorly in flat races that they aren't worth listing.
Again, your best Zwift race setup depends on our specific situation, so do your research and choose wisely. Feel free to sift through our detailed charts!
Share Your Thoughts
Hopefully the mountain goats found this post useful. Got questions or comments? Post below!
---
Changelog
September 19, 2021: changed the Meilensteins and Alpinist wheels to be tied for top slots based on fresh tests. Added CADEX 36 in #10 slot.
July 26, 2021: inserted the Roval Alpinist CLX wheels into the #1 slot.
Apr 22, 2021: inserted the new Zipp 353 NSWs into the 2nd slot.
Aug 11, 2020: inserted the new DT Swiss ARC 62s in the 3rd slot.
Nov 8, 2019: Moved Bora 50s down two slots to #6. Removed 7, 8, and 9 because their flat performance is so bad, and you can get better climbing wheelsets at lower levels and prices.
Important note: this post contains speed test results for Zwift frames or wheels. These results may change over time, and a bike's performance relative to others may also change. We don't always revise posts when performance rankings change, but we do keep current, master versions of our speed test results which are always available. See the frame charts, wheel charts, and Tron vs Top Performers for current performance data.