We know your speed in Zwift is affected by the frame and wheelset you use. In fact, we've done a lot of testing to figure out just which combinations are fastest.
But what about climbing? Any cyclist worth their chamois knows the fastest bike on the flats isn't the fastest bike on the climbs. It's just physics: when the road is flat, most of your resistance comes from the air, so aero is everything. But when the road tilts up, gravity kicks in and weight matters.
Watopia's magnificent Alpe du Zwift provides a perfect testing ground for climbing rigs, since it's a fairly steep and long grade. With 30+ wheelsets and 85+ bike frames in Zwift's Drop Shop, we've done hundreds of Alpe test climbs to answer the question: what is the fastest bike+wheelset combination up Alpe du Zwift?
Wheels: Lightweight Meilenstein or Roval Alpinist CLX
The Lightweight Meilensteins held the title of best climbing wheels for a few years, but the new Roval Alpinist CLX wheels match their performance (same climb test time, and just 0.5s slower on our flat test.)
The Lightweight Meilensteins aren't easy to acquire, since you can only get them via the prize spinner at the top of Alpe du Zwift. So you have to ride the whole Alpe climb just for a chance at the wheels. Some riders get them on the first try. Others get them on the 25th! Chances are you'll be somewhere in between.
The Roval Alpinix CLX wheels are the lightest clincher wheelset Roval has ever produced, so it's no surprise that they'd strong climbers on Zwift. And they only cost 135,300 Drops (but you must be level 32+ to unlock!)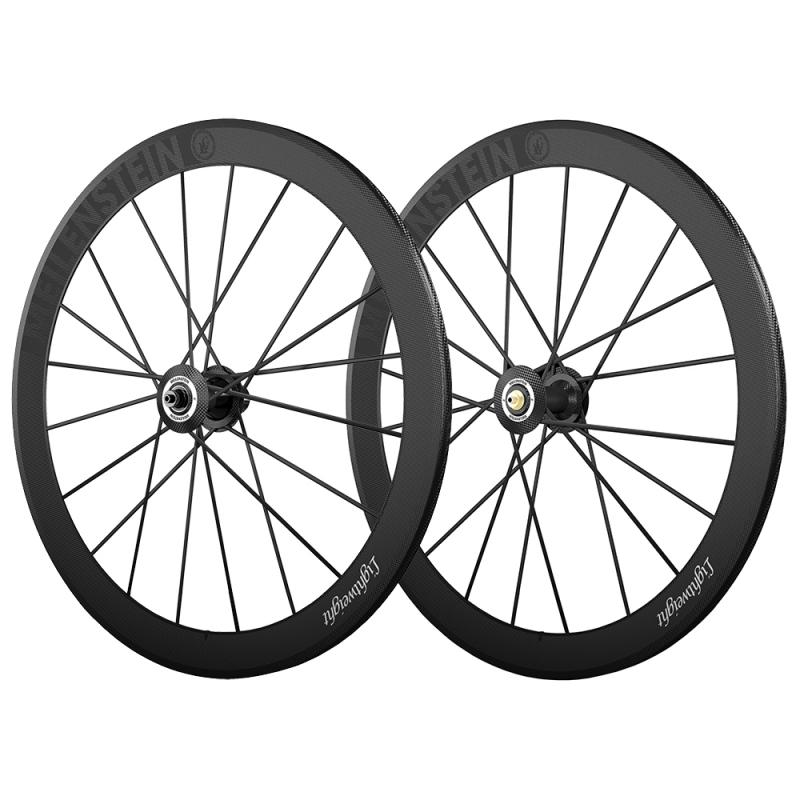 Frame: Specialized Aethos S-Works
The new frame from Specialized edges beats all other frames, finishing the Alpe climb 4.5s faster than the closest contender. Read more about the Specialized Aethos frame >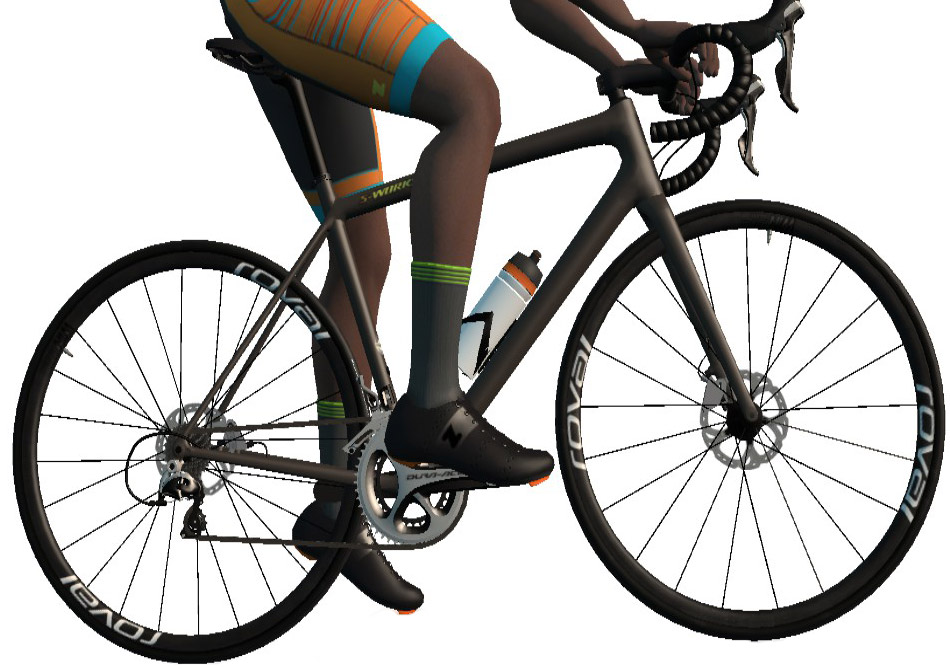 This frame coupled with the Lightweight Meilenstein or Roval Alpinist CLX wheels beats all other combinations, whether you ride up the Alpe at 1 w/kg or 5 w/kg.
Browse our test data spreadsheet for more results >
Alternative Wheels
If you don't yet have the Lightweight Meilensteins or Roval Alpinist CLX wheels, the ENVE 3.4 or Zipp 353 NSW are tied for the next best climbers (although the Zipp 353 NSW perform better in our flat test). Both wheelsets climb the Alpe 8 seconds slower than the Meilensteins and Alpinists.
See Fastest* Wheels for Climbing for a list of the best climbing wheels
Alternative Frames
If you can't get the Specialized Aethos S-Works frame, here are your next best options:
Cannondale EVO, Canyon Ultimate CFR, or Scott Addict RC (~5 seconds behind)
See Fastest* Frames for Climbing for a list of the best climbing frames
Time Gap Notes
The time gaps given above are based on our standard test rider who weighs 75kg, is 183cm tall, and rides at 300 watts steady (4 w/kg). If you ride at a lower w/kg, time gaps between different pieces of virtual kit will be larger. Think of it this way: if your time up the Alpe is 25% longer than our test time, then the time gaps will increase by 25% as well.
For stronger riders, time gaps will be smaller than what we state above. Riding up the Alpe at 5 w/kg will produce a much faster time than our 4 w/kg test rider, and time gaps between different wheels and frames will be reduced proportionally.
---
Hopefully this information helps you earn a PR next time you hit the Alpe. Of course, equipment changes help a bit, but it's our fitness and willingness to suffer that really make the difference. So climb on!
Questions or Comments?
Share below!
Important note: this post contains speed test results for Zwift frames or wheels. These results may change over time, and a bike's performance relative to others may also change. We don't always revise posts when performance rankings change, but we do keep current, master versions of our speed test results which are always available. See the frame charts, wheel charts, and Tron vs Top Performers for current performance data.