Zwift Racing League 2022/23 Round 1 begins Tuesday, September 13th. And we're starting off with a bang, riding the round's Queen Stage for our first race! This is a smart move by WTRL, as it will force some potential sandbaggers to set a good 20-minute power number at the start of the round.
Let's dig into the race, including tips for bike choice, powerups, strategy, and crucial segments.
Looking at the Route: Climber's Gambit
Watopia's Climber's Gambit route was created for the 2021 Zwift Academy Road program as a route-based test of sprint, VO2, and threshold power. And that's exactly what riders can expect in their ZRL race! The route is 27.9km long with 670m of elevation, and 400m of that elevation comes in the final climb.
Let's discuss the four key pinch points of this route.
First, the Watopia Sprint Reverse (aka "JWB Sprint Rev"). Located 2.5km into your ride, this short, straight sprint is super fast (9-12s) thanks to a downhill lead-in. It's all about timing, but things can get crazy in the bunch with the short uphill kicker leading into the descent before the flat sprint.
If you're chasing FTS, stay in the draft and use your aero or van to maximum advantage. Chasing FAL? You'll need to chase early attacks, but try to stay out of the wind until you hit the bridge.
Regardless of your goals, beseech the Zwift gods for an aero powerup at the Downtown Watopia arch since it trims ~0.5s off of this sprint.
Second, the start of the Hilly Reverse KOM. Starting at 4.9km, you have a short ramp up and around the giant statues before taking a left onto the cutoff road to the Hilly KOM descent. Mind your position in the pack, give it a little gas to stay in the right spot, and you should make it over this hump unscathed. Take a breather and supertuck the descent!
Third, the Titans Grove Reverse KOM. At 11.9km you'll begin the first KOM intermediate. Only 900m long and 4.3%, this quick climb can be done in under 75s by top riders. (The rest of us mortals are looking at more like 90-150s, though.)
A feather powerup is most helpful on this climb (use it near the base to keep your speed up), but the aero and draft boost are also helpful since it's not a steep hill and speeds are high enough that drafting still helps.
The effort shouldn't be high after the Titans Grove KOM, but watch that you don't get gapped in the rolling, twisting hills of Titans Grove (before or after the KOM). Recover as much as you can, because the big effort is just up the road.
Finally, the Epic KOM Reverse. Beginning 21.7km into the race, this is the longest climb of our Round 1 at 6.2km and 5.9%! It's really a series of three ~2km climbs, with short flats/downhills separating each. Draft the fast parts (or use an aero powerup to attack at high speeds), hammer the steeps, and give it all you've got to the line because the race ends at the KOM banner.
FAL points are being awarded for the first 10 riders at the Epic KOM banner, and those will just add to the finishing points earned by the top finishers. So there's a bit extra on the line in this first stage!
Read more about the Climber's Gambit route >
PowerUp Notes
Riders will be awarded a powerup at each arch (Downtown Watopia, Sprint, Titans Grove), which means we'll each receive three powerups in this race.
Every rider will receive one of these powerups: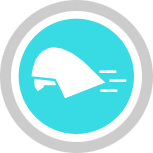 Aero Boost (helmet): makes you more aerodynamic (reduces your CdA by 25%) for 15 seconds.
Use at higher speeds (flats, descents, and sprints), especially when no draft is available (although it is still useful when drafting.)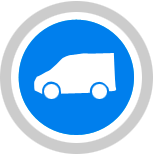 Draft Boost (van): increases the draft effect you are experiencing by 50% for 30 seconds.
Use at higher speeds (flats and descents) when you are already drafting off another rider (since this powerup only helps when you are drafting.) Useful when you're looking to conserve a bit of power in the pack, or when chasing FTS times on a sprint through the pack.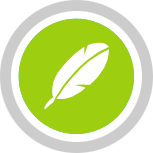 Feather: reduces your weight by 10% for 15 seconds.
Best used on climbs, when weight matters the most. Use it on the Titans Grove KOM Reverse or Epic KOM.
Bike Frame + Wheel Choice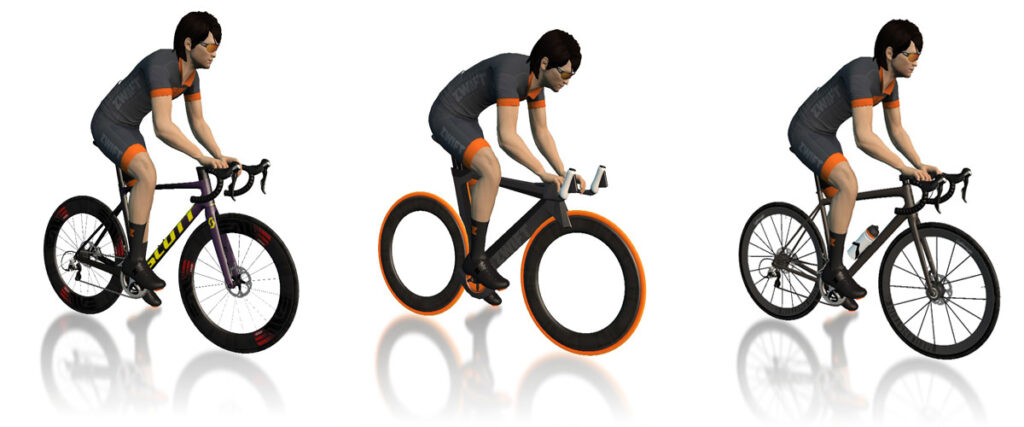 Bike and wheel choice on this route isn't a simple affair. We recommend choosing a bike based on your goals for the race:
Chasing sprint points, and nothing else? If you're level 35+, go with a disc wheel setup and a top aero frame (see Fastest Zwift Bikes by Level).
Chasing sprint points while anticipating a decently overall finishing position? Go with an all-arounder. The Tron bike is a solid pick, and we also like the Scott Addict RC + ENVE 7.8 wheels – a combo that climbs 2-3s faster than the Tron on the Epic KOM Reverse. See our Tron vs Top Performers chart for details on the performance of various top frames and wheels.
Just sitting in for the sprints, but chasing climb points and a high overall finishing position? The safe pick is an all-rounder (see previous point), but here's a hot take: if you're confident you can sit in with the front group on the flats and descents, grab a pure climber. The Specialized Aethos + Meilenstein or Alpinist combo will trim ~10s off your Epic KOM time compared to the Tron bike.
For most riders, a climb-friendly all-arounder setup is your best bet here. You want something decently fast for the sprint, but light enough to help you a bit on the two key climbs.
More Route Recons
Many events are now being planned each weekend on the upcoming ZRL route. If you're not familiar with this course, jump into an event and do some recon! Here's a list of upcoming Climber's Gambit events.
Looking for a video recon, with lovely British commentary to boot? Check out Si's recon below:
Si Bradeley
Oli from ZRace Central is also entering the ZRL Recon Game. Check out his video below, which includes lots of good advice for sprint timing, draft positioning, etc. (He may be young, but Oli clearly has a lot of Zwift racing under his belt!)
ZRace Central
Strategic Options
Points Distribution, Climber's Gambit
This chart shows the maximum points a team of 6 could earn in this race, broken down by point types. Note that since the race ends at the Epic KOM Rev, we moved the FAL points for that climb into the finish points total.
As you can see from the chart above, climbs make up a large majority of the overall points. With 79% of the points being earned atop the two climbs, winning teams will feature riders with high VO2 and 20-minute watts per kilo.
What strategies will riders employ in race 1? Here's what we predict:
Big Eases Between Segments: smart climbers will know that sprinters won't be contesting their KOM points, and sprinters won't be able to drop smart climbers on the flats or descents. So it doesn't make sense for either group to push in between the intermediates… not with a 20-minute FTP test up the road.
Targeted Efforts: more than any other route featured in ZRL, Climber's Gambit lends itself to particular riders targeting particular segments. Watch for sprinters and puncheurs to target the sprint and Titans Grove KOM. But the climbers will have their day on the Epic KOM Reverse!
Sag that Start: first across the finish line earns at 50 points (40 finishing + 10 KOM FAL). But cagey, confident climbers will sag at the start, sitting in the back of the group across the start line then pushing to the front in order to earn FTS points as well. Do it right and the Epic KOM Reverse could earn you 70 points!
Your Thoughts
Any insights or further thoughts on this race? Share below!