The fourth race of Zwift Racing League 2021/22 Season 3 is Tuesday, April 26th, and it's got something for everyone. Lots of sprint points on offer, but a Libby Hill finish which means winning riders will likely be punchy climbers!
We've put together a complete race guide including tips for bike choice, powerups, and crucial segments. Ride smarter… ride harder. Let's dig in!
Looking At the Route: Richmond's Libby Hill After Party
The Libby Hill After Party route is basically 5 laps of the very flat Fan Flats circuit, followed by some flats and descents, with a finish atop the Libby Hill climb. It's 32.9km (20.4 miles) long, with 118 m (387′) of elevation.
We think it breaks into three logical sections:
0-24.3km: flat, fast laps of Fan Flats with 5 sprint intermediate opportunities and 6 powerup banners
24.3-32.2: recovery as we're done with the flat laps and make our way toward Libby Hill on flat roads and a long descent. Don't miss the Broad Street Sprint, though, which awards intermediate points this season! Note: The last 2km here could get spicey if riders decide to attack early.
32.2-32.9: Libby Hill climb
Out of 32.9km of racing, the first 32.2km are essentially flat or downhill. Sprinters can rejoice, but a punchy climber will likely take the win!
Read all about the Libby Hill After Party route >
PowerUp Notes
Riders will be awarded a powerup at each banner, which means 7 powerup opportunities during the race.
Every rider will receive one of these powerups at each arch: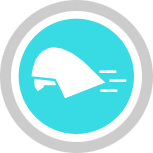 Aero Boost (helmet): makes you more aerodynamic (reduces your CdA by 25%) for 15 seconds.
Use at higher speeds (flats and descents), especially when no draft is available (although it is still useful when drafting.) Highly prized for sprints!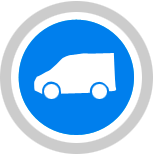 Draft Boost (van): increases the draft effect you are experiencing by 50% for 30 seconds.
Use at higher speeds (flats and descents) when you are already drafting off another rider (since this powerup only helps when you are drafting.) Handy for sprints, especially when chasing FTS and starting from the back of the pack.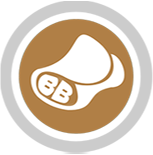 Burrito: turns off draft effect for riders within a 2.5m radius for 10 seconds.
Use when attacking off the front so opponents have to work harder to follow you, or use it in the group to make everyone work harder for a bit. Just be careful to avoid suicide by burrito.
Bike Choice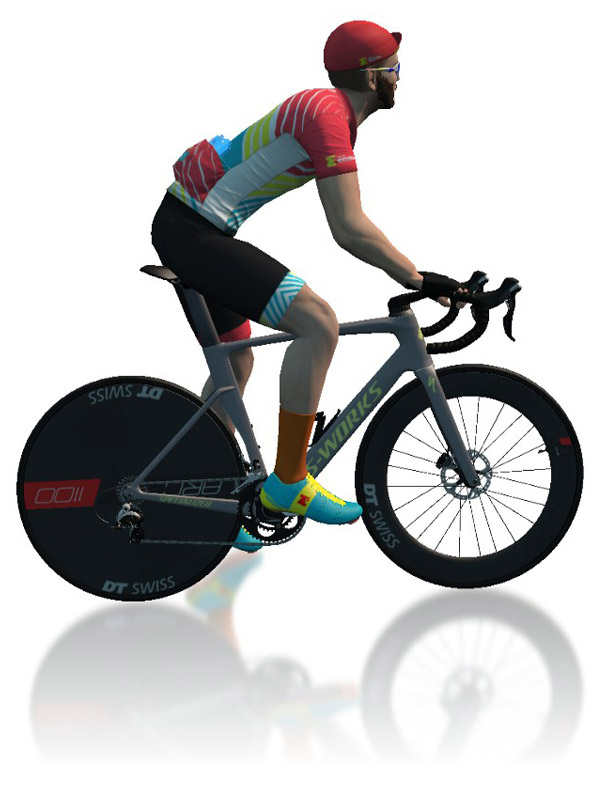 This route is obviously very aero-focused, with only 60-90 seconds of all-out climbing at the very end.
If you're strong enough to contest sprint points, but don't anticipate being in the FTS/FAL points for the Libby Hill climb, go with a pure aero setup to maximize your points. (Just choose the fastest bike you can get based on our "Fastest Bike Frames and Wheels at Each Zwift Level" list.)
If you're not planning to chase sprint points, go with an all-arounder setup like the Tron bike (1s faster up Libby than the S-Works Venge with disc wheels), Canyon Aeroad 2021 with DT Swiss 62 wheels, or Scott Addict RC + ENVE 7.8 wheels. This should maximize your finish position atop the climb while helping you hang in there on the flats.
See Tron vs Top Performers Comparison Chart >
An all-arounder is also the way to go if you're going to contest the sprints, but fancy your chances at some Libby Hill points. The Tron bike will be popular this week.
(One last note, based on questions we've had from the community: for goodness' sake, do not choose a gravel bike for Libby Hill. Gravel bikes have a higher Crr than road bikes on cobbles, not to mention the bikes themselves are slower. Nothing about gravel bikes makes them a smart option on any part of Richmond.)
More Route Recon
Many events are now being planned each weekend on the upcoming ZRL route. If you're not familiar with this course, jump into one of these events and do some recon! Here's a list of upcoming Libby Hill After Party events.
Looking for a video recon, with lovely British commentary to boot? Check out Sherpa's recon below:
Si Bradeley
Strategic Options
Points Distribution
The maximum points a team of 6 could earn in this race. Since the race ends atop the Libby Hill KOM, we've added those FAL points to the finishing points total in the chart.
Based on the chart above, it's clear this is a sprinters' race. So what sort of strategies will we see employed?
All-in for the sprints: teams with strong sprinters will try to grab as many sprint points as possible, then simply maximize their finish position up the final climb.
Save it for Libby: non-sprinters will do their best to conserve energy for most of the race, so they can smash the watts per kilo in the final 60-90 seconds to take maximum points atop Libby.
Targeting Broad Street FTS: with 5 chances to earn FTS on the Monument Avenue Sprint, points will be very competitive, and strong sprinters may actually grab multiple slots in the top 10. But racers will only hit Broad Street Sprint once, so FTS are more attainable. Some racers may save their FTS attempt for this final sprint.
Powerup-inspired sprint attacks: the mix of powerups may inspire different approaches to the sprints. Got an aero? Attack through the pack and off the front. Van? Go for FTS from the back of the pack. Burrito? Start at the front then go into the wind, since nobody can sit in your draft.
Early sprint attacks: especially as the pack speed slows a bit in later flat laps, expect more riders to attack off the front on the sprints in an attempt to grab FAL points.
Long Libby Attack: there's opportunity here for a full team, or perhaps just 2-3 riders, to attack early on the Libby approach and TT to victory. Will anyone be brave enough to attempt it? And will anyone be strong enough to succeed?
Your Thoughts
Care to share your thoughts about Tuesday's big race? Comment below!
About This Series
The Giant Tips ZRL series is sponsored by Giant Bicycles and delivers helpful tips for upcoming Zwift Racing League stages so you can unleash your full potential.
Giant is the world's leading brand of high-quality bicycles and cycling gear. Part of the Giant Group founded in 1972, the brand combines craftsmanship, technology, and innovative design to help all riders unleash their full potential. Learn more at giant-bicycles.com, or visit one of their 12,000+ retail stores around the world.