"The Fan Flats" Route Details (Richmond)
Achievement Badge: 100 XP
Route Description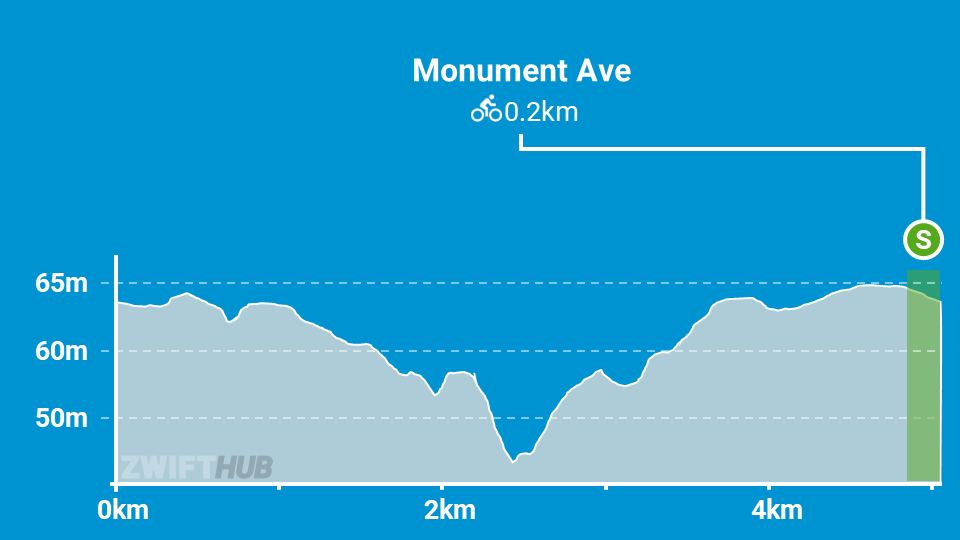 Route profile by ZwiftHub – the place to plan and track your route achievements!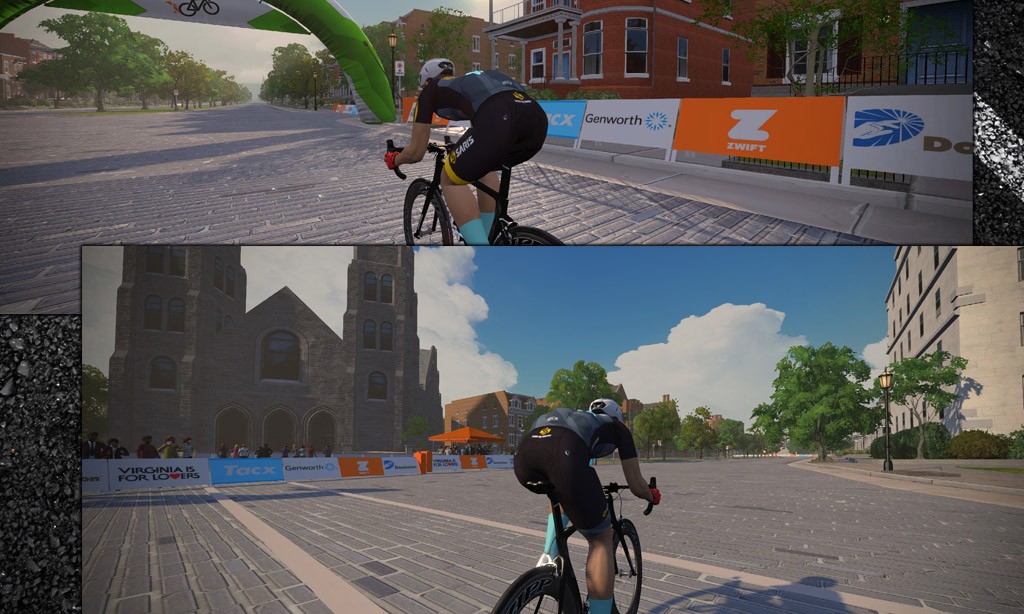 Richmond's "The Fan Flats" was renamed from "Prefer Flat Roads" in the Richmond refresh. It is one of the flattest routes on Zwift, with only 13m (43′) of elevation gain per 5km (3.1 mile) lap.
The route also includes the Monument Avenue sprint segment, making this a favorite course for multi-lap flat crits with sprint points.
There is a short lead-in from the start banner to the beginning of your lap, so we've created two Strava segments, one covering the lead in plus a lap, and the other covering subsequent laps.
There is an event-only version of this route in reverse which is called "Richmond Rollercoaster". This was released with the Richmond refresh on February 6, 2020.
Ridealong Video